Voters elected eight new city councillors and two incumbents this year.
Here's who they are and what their number one priority is over the next four years.
Rebecca Bligh — NPA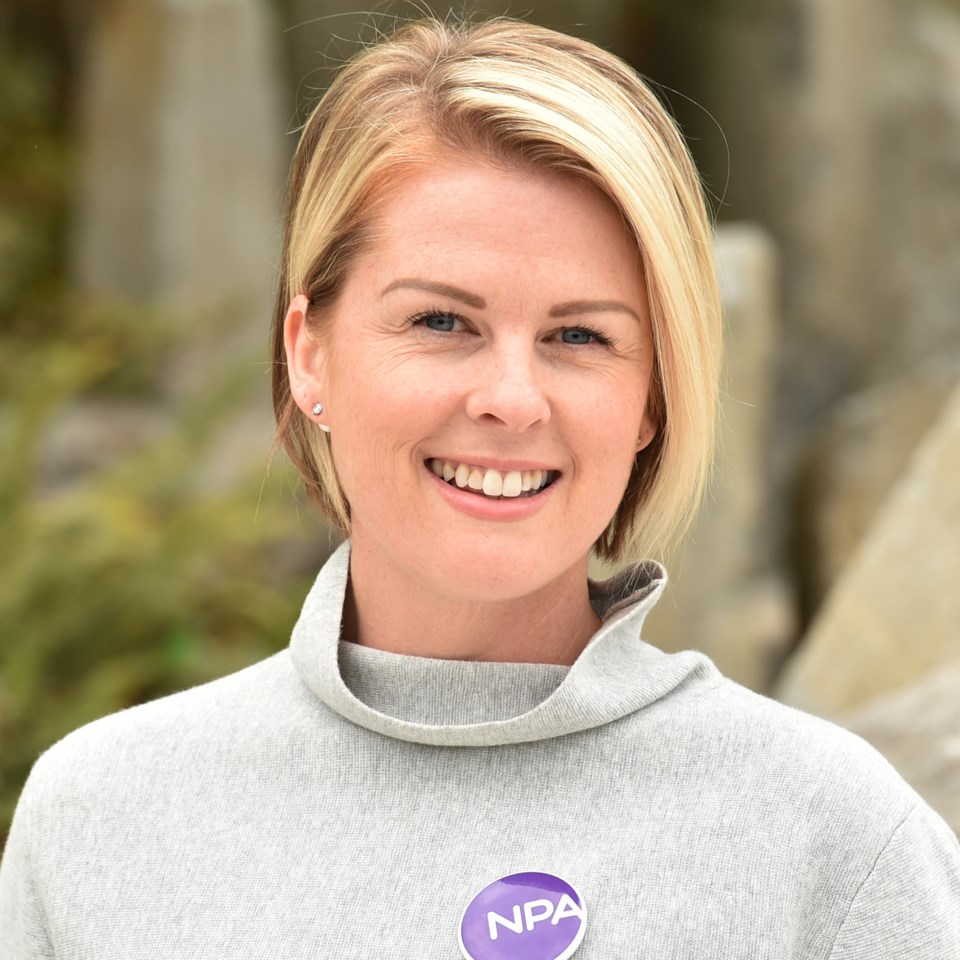 Having finished ninth in the polls with just over 44,000 votes, Bligh is a newcomer to the political world. Bligh's professional background is in consulting and coaching and she's lived in the city for 30 years. A mother of two teenagers, Bligh currently calls East Vancouver home. Her past volunteer work includes stints with the Dr. Peter Centre and Dr. Peter Aids Foundation.
What is your number one priority that you hope to implement over the course of the next four years?
"My number one priority over the next four years is to build bridges with elected council and mayor in order to deliver on my campaign commitment — to unite a strong government to bring about change and opportunity for Vancouver residents. For the sole purpose of being more effective and delivering results, we must look to harmonize what has been historically divisive political agendas. In the immediate, it appears quite obvious to me, we cannot move forward without a citywide plan. Meaning we must project 15 to 20 years into the future and ask ourselves, 'What will Vancouver require in terms of liveability?' Then and only then, can we get to work, with confidence, in building a city where people can thrive."
Melissa De Genova — NPA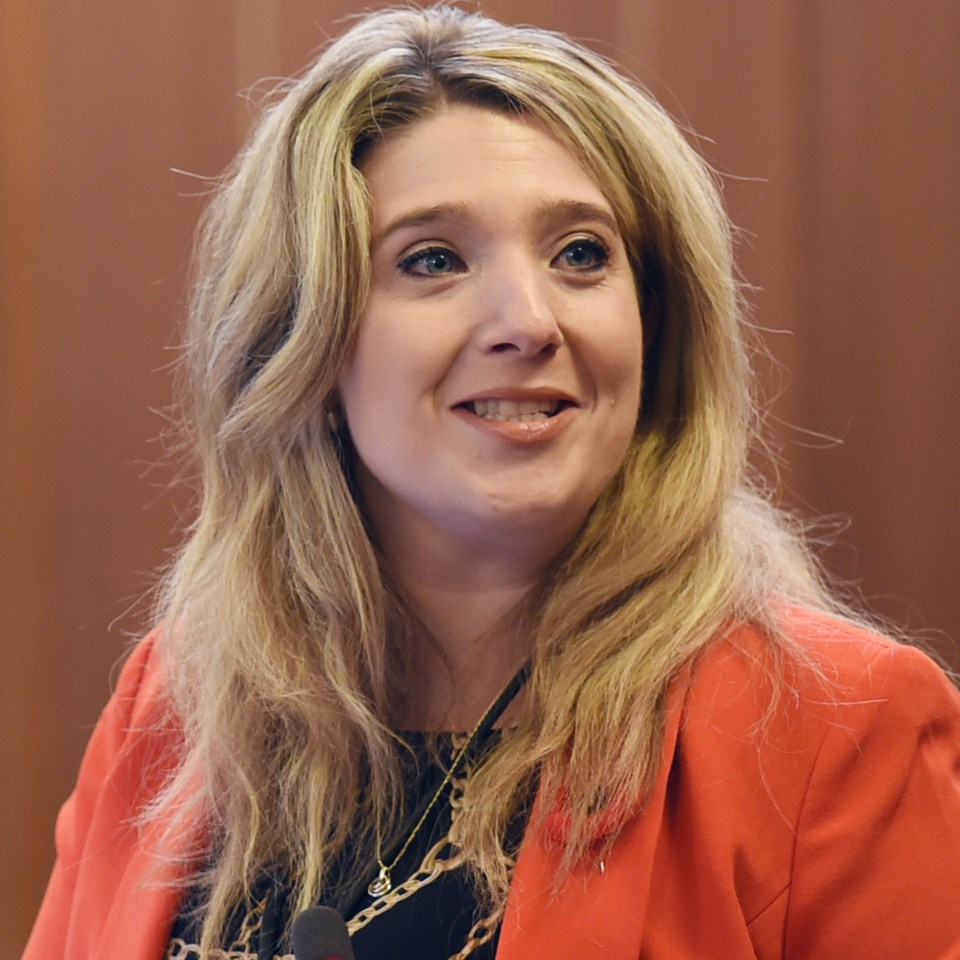 De Genova is the lone NPA holdover from the previous council and received the third-highest amount of votes (53,324) after Green councillors Adriane Carr and Pete Fry. Her time in politics will now stretch into its second decade, as De Genova entered public life in 2011 as a park board commissioner. She holds a holds a political science degree from Simon Fraser University, works as the director of development for the Vancouver Resource Society and owns a marketing and event production company. De Genova lives in East Vancouver with her husband and infant daughter and was named to Business in Vancouver's "Top Forty under 40" list in 2016.
Number one priority over next four years?
"Building a family-friendly Vancouver is my number one priority this term at Vancouver city hall. Affordable child care and appropriate housing options are crucial to the success of making our city a place where families and seniors can thrive. We need to hit the reset button and explore new ways for meaningful public consultation — this includes fewer meetings at city hall and more meetings in the communities. City council needs to consider tools for engagement that fit into the busy schedules of those who are working to afford rent or scrape together their monthly mortgage payment. Our city needs to explore innovative solutions, like borrowed-light bedrooms. We need to prioritize, expediting permits and reducing fees for the most affordable family housing and incentivize the development of licensed child care facilities. Our mandate is to serve the people of Vancouver, and we need to find ways to make our city livable and sustainable for future generations."
Lisa Dominato — NPA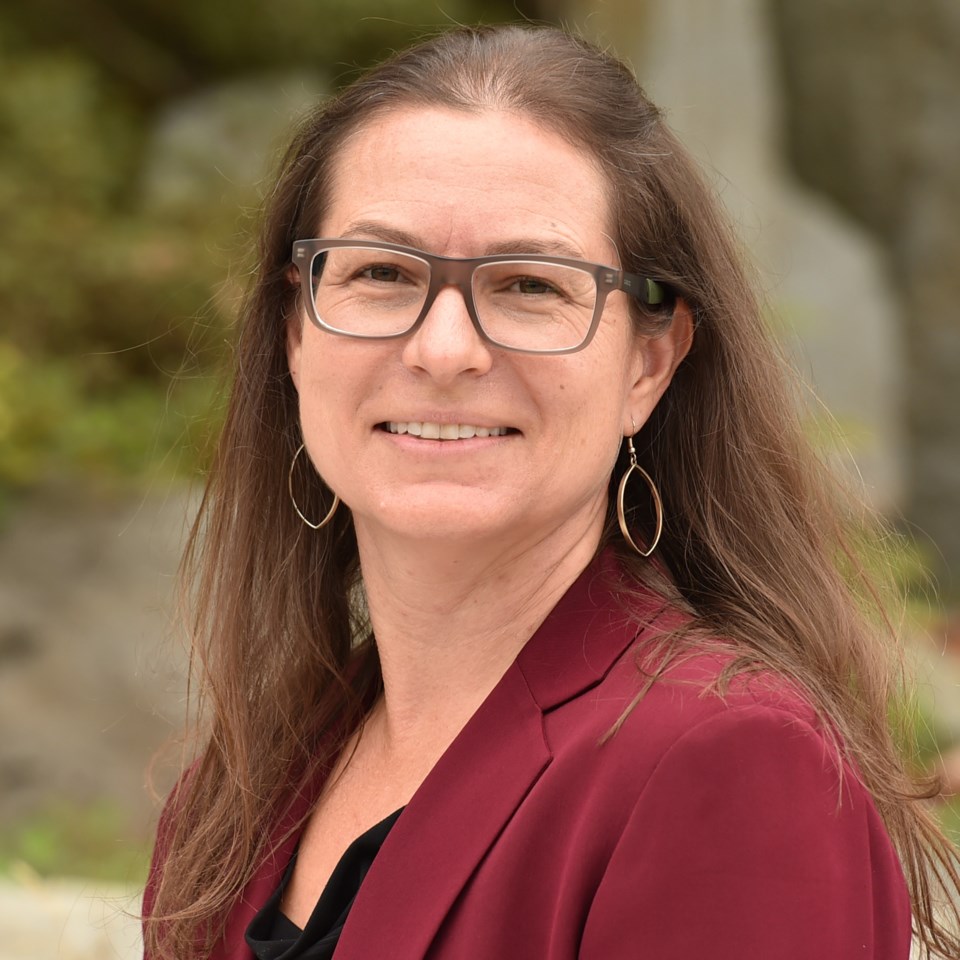 Dominato is one year removed from the onset of her fledgling political career and most recently served an abbreviated, 11-month term as a Vancouver School Board trustee. That said, Dominato is no stranger to the machinations of politics — the East Vancouverite is a former chief of staff to the deputy premier and minister of education, as well as political advisor to the minister of management services. Dominato is a former chair of Vancouver's Kettle Society Board, which delivers mental health and housing services.
Number one priority over next four years?
 "My number one priority is to enable a range of affordable housing options for families, seniors, young people and vulnerable citizens through community partnerships, expedited processes, public lands, intergenerational home sharing involving seniors and students, and property philanthropy… These efforts must be coupled with transportation planning that considers public transit and walkability."
Colleen Hardwick — NPA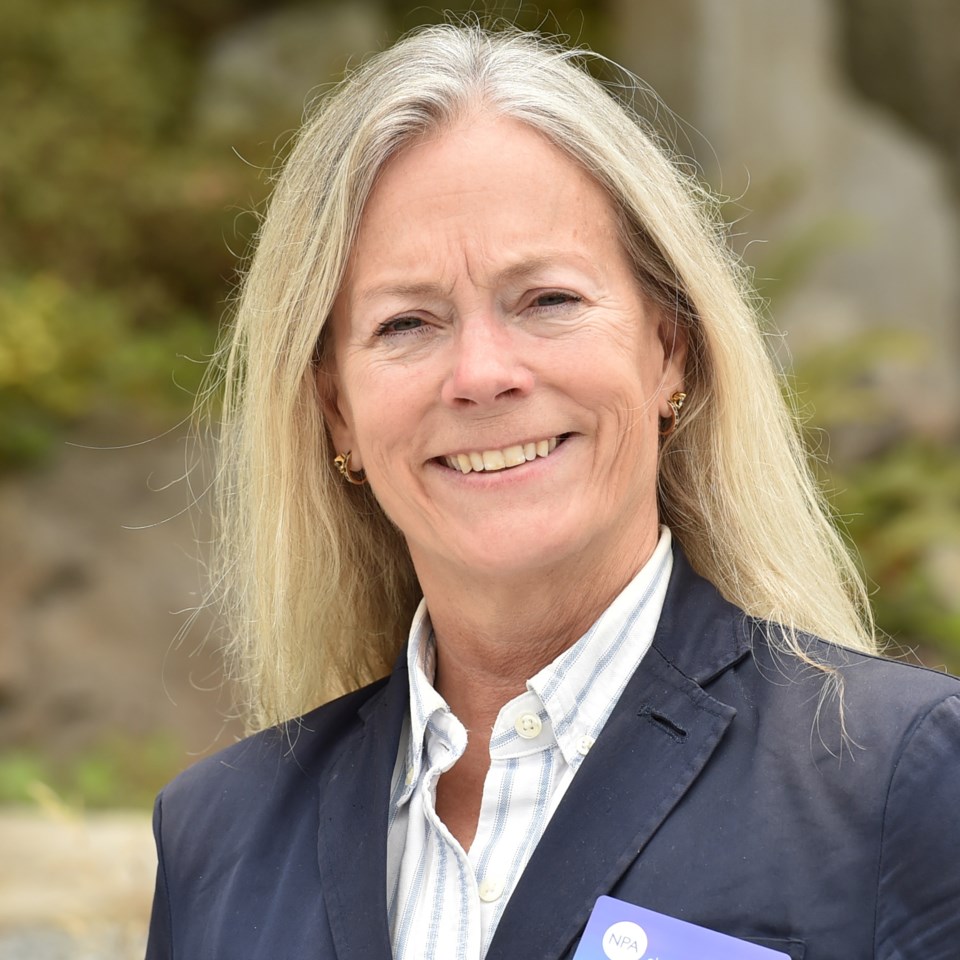 Hardwick ran in the 2005 election, falling 3,500 votes short of 10th place finisher B.C. Lee. This time out, Hardwick garnered the fifth-highest amount of votes among councillors (47,811) and the second most among the five elected NPA councillors. Hardwick's career in TV and film dates back to the 1980s and her company New City Productions has produced work for Universal Pictures, Paramount Studios, MGM, CBS, NBC, ABC, Showtime and Lifetime networks. Hardwick is a life-long Vancouverite and lives in Kitsilano.
Number one priority over next four years?
 "The obvious politically correct answer is to say — solve the affordability issue. But that oversimplifies a complex set of interrelated problems. I believe the key steps include a forensic audit and core review in order to determine where we stand so we can plot our course forward. This means a full, independent review of city finances to ensure tax dollars being spent responsibly and identify areas for improvement. It also means a review of city policies and programs introduced in the past 10 years to evaluate whether they are making Vancouver more liveable and affordable.  This will go a long way toward restoring the public trust. Starting with the line item detail in the city's budget, we must make transparency and disclosure the default. Armed with the knowledge of where we stand financially, we can implement measures that address affordability by conducting a new city-wide plan that respects the nuance of neighbourhoods with a mix of densities including rental or below-market housing units, more closely aligned with incomes. Introducing new housing forms on unassembled lots will underpin these connections, enhancing how we care for the young and the old and each other. We need undertake a study to determine if our transit spending is making our housing crisis better or worse. If worse, how can we redirect that spending? None of these goals will be achieved without restored public faith in our municipal political institutions, processes, and leaders."
Sarah Kirby-Yung — NPA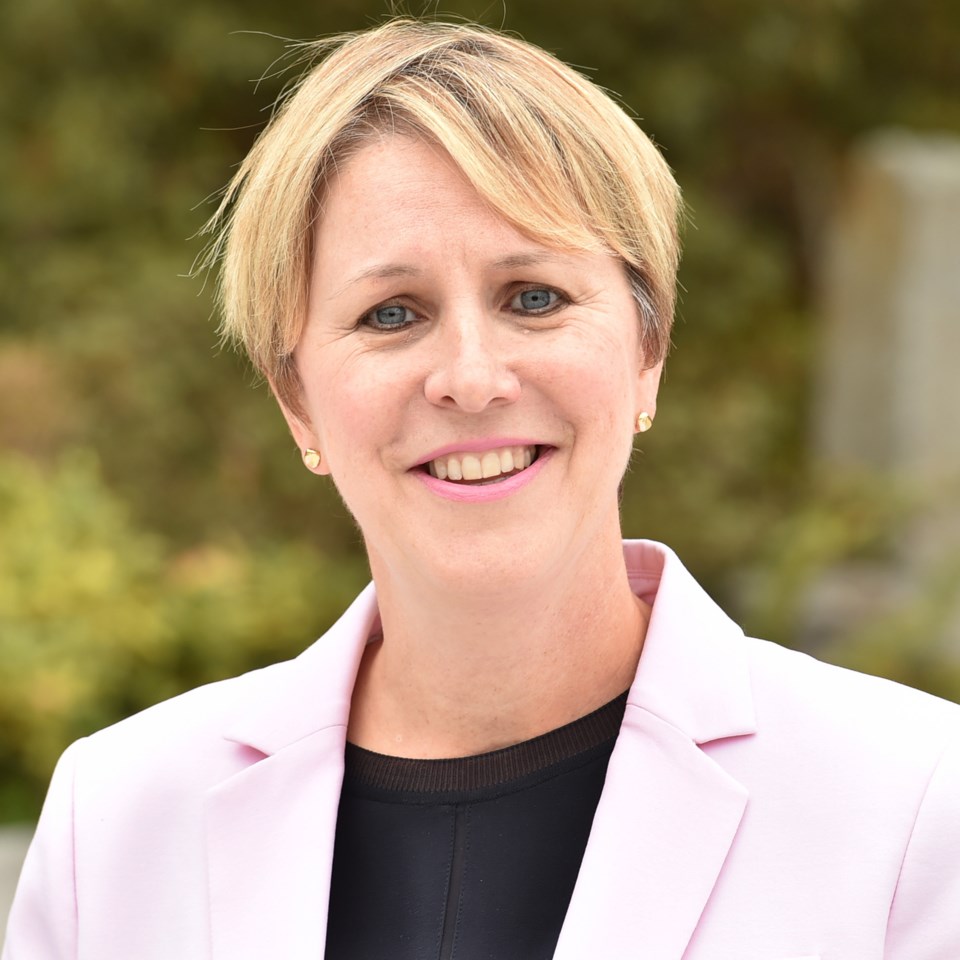 Kirby-Yung is an outgoing, one-term Vancouver Park Board commissioner who served in both the chair and vice chair capacities. She works in the tourism industry and in marketing and communications. Kirby-Yung holds both a master of business administration and a bachelor of arts degree. She's also a former director of marketing for Tourism Vancouver, Vancouver Public Library Board trustee and co-chair of the city's Creative City Task Force.
Number one priority over next four years?
"I'm looking forward to getting to work for the city of Vancouver and our residents. Vancouver elected a diverse council and they want us to work together. My first priority is to talk with my fellow councillors to determine where we have common ground, as we will need to collaborate to deliver on the pressing challenges we face. I know we have shared priorities across parties like affordability, streamlining permitting and supporting small business, but in some cases different ideas on how to address these issues. The question will be how we come together to move forward as collective representatives of the city in order to make positive change. I'm also passionate about supporting our growing seniors' population."
Adriane Carr — Green Party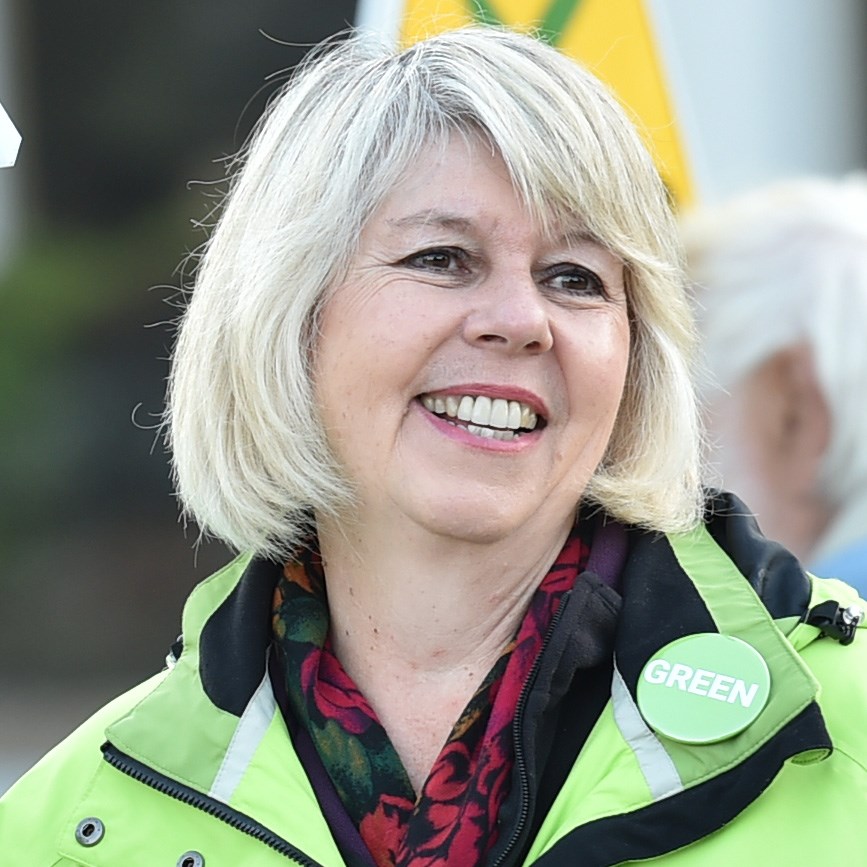 Carr was elected to a third term on council Oct. 20. She topped the council poll, earning almost 70,000 votes — 20,000 more than independent mayor-elect Kennedy Stewart.
Carr holds an MA in urban geography from UBC and has taught at Langara College.
She's been involved in environmental issues for years, including those related to Clayoquot Sound. She co-founded the BC Green Party in 1983 and was its leader between 2000 and 2006. She served as deputy leader to federal Green Party leader Elizabeth May between 2006 and 2014. As a councillor, Carr has been a Metro Vancouver Board member, council's representative to the Lower Mainland Local Government Association, and a council liaison to the Vancouver City Planning Commission, Urban Indigenous Peoples Advisory Committee, Vancouver Food Policy Council and Cultural Communities Advisory Committee.
Number one priority over next four years?
"It's a tie but they're related. [The first is] implementing and actually accomplishing within 18 months a city-wide plan that focuses on affordable housing, transportation and sustainability – bringing down our greenhouse gas emissions – so [that] it's a really robust plan and it's done really consultatively, in fact, co-created with residents. The second is I really believe strongly we have to re-do the kinds of asks we're asking of developers in terms of housing. We're not going to get to the kind of numbers we need, and the affordability we need, unless we do things differently. And that is to actually implement a Vancouver-made Whistler model where the ask of developers is not just for a community amenity contribution. This would be for upzonings. But, instead, the ask [would be] for a portion of the housing to be delivered to the city, in essence, not necessarily in our hands but with covenant on title. It would be for worker residents – sold or rented at a price that is affordable for worker residents."
Pete Fry — Green Party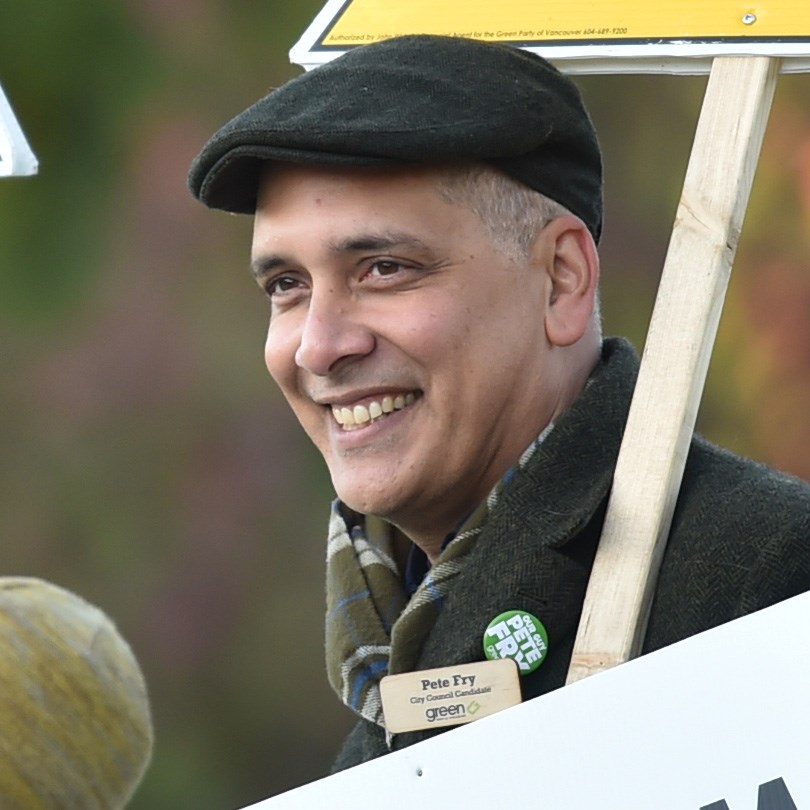 Fry earned the second highest number of votes in the city council race this election — almost 62,000. It's not the first time Fry has put his name forward for political office. He ran for a city council seat in 2014, placing in 19th in the race for 10 positions. In 2016, after Jenny Kwan stepped down to run federally, Fry ran as a Green Party candidate in the provincial byelection for Vancouver Mount Pleasant, which the NDP's Melanie Mark won. He also ran as a Green Party candidate in the 2017 Vancouver byelection to fill the seat vacated by Vision Vancouver's Geoff Meggs. Fry landed in third place behind both Hector Bremner, who won, and COPE councillor-elect Jean Swanson.
Fry is self-employed. He works as a graphic designer and in strategic and creative communications where he's dealt with small businesses, as well as arts and non-profit groups.
He's chaired and sat on community boards including the city's Downtown Eastside Local Area Plan, the Strathcona Residents Association and Our Place. He's lived in Vancouver most of his life and currently lives in Strathcona with his wife.
Fry's mother is Hedy Fry, the federal Liberal Member of Parliament for Vancouver Centre.
Number one priority over next four years?
"At the root of it is the whole idea of a comprehensive city plan that really informs a lot of other things that we need to accomplish. A city plan, in and of itself, doesn't sound very exciting but I think it's an opportunity to kick start a conversation about what we, as a city, aspire to do. When I say, we as a city, I mean the citizens and residents, not just city councillors and staff. It's an opportunity for how we want to re-set some of the stuff that's not working in our city. That includes housing and how we're adding new homes and housing choices to neighbourhoods across the city — revitalizing those neighbourhoods; and how we're addressing homelessness and the opioid crisis…. It's about changing the culture at city hall and about changing the culture of how we as a city are moving forward and working together. It's about openness and transparency and collaboration and co-creation."
Michael Wiebe — Green Party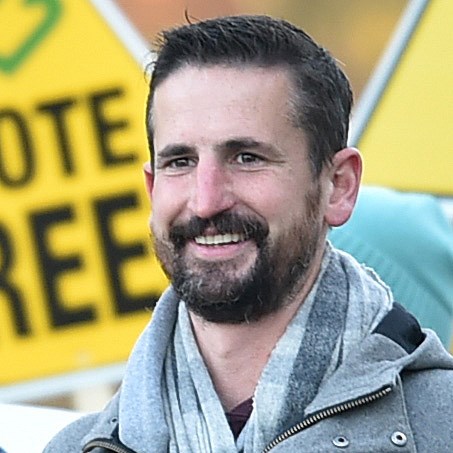 Wiebe is a one-term park board commissioner. He was voted chair of the park board for a one-year term in 2016 – the VPB's first-ever Green Party chairperson — after being nominated by Erin Shum.
While on the park board, Wiebe has been involved with the Persons with Disabilities Advisory Committee, Indigenous Peoples Advisory committee, the LGBT2+/TGV2S committee, as well as several others.
He owns eight ½ restaurant lounge and he is also a consultant for restaurant businesses on their practices.
Wiebe is co-founder of Vancouver Art House Society, which helped save the Rio Theatre from development, and is past president of the Mount Pleasant Business Improvement Area.
He used to work in the Office of the Premier in the board resourcing and development office and was involved in the best practice guidelines for public board governance.
Wiebe, who also helped create the Vancouver Lifeguard Association, landed in sixth place for the 10 council seats this election with more than 45,000 votes.
Number one priority over next four years?
"My number-one priority is to restructure the way engagement and consultation is done to co-create the citywide plan."
Christine Boyle – OneCity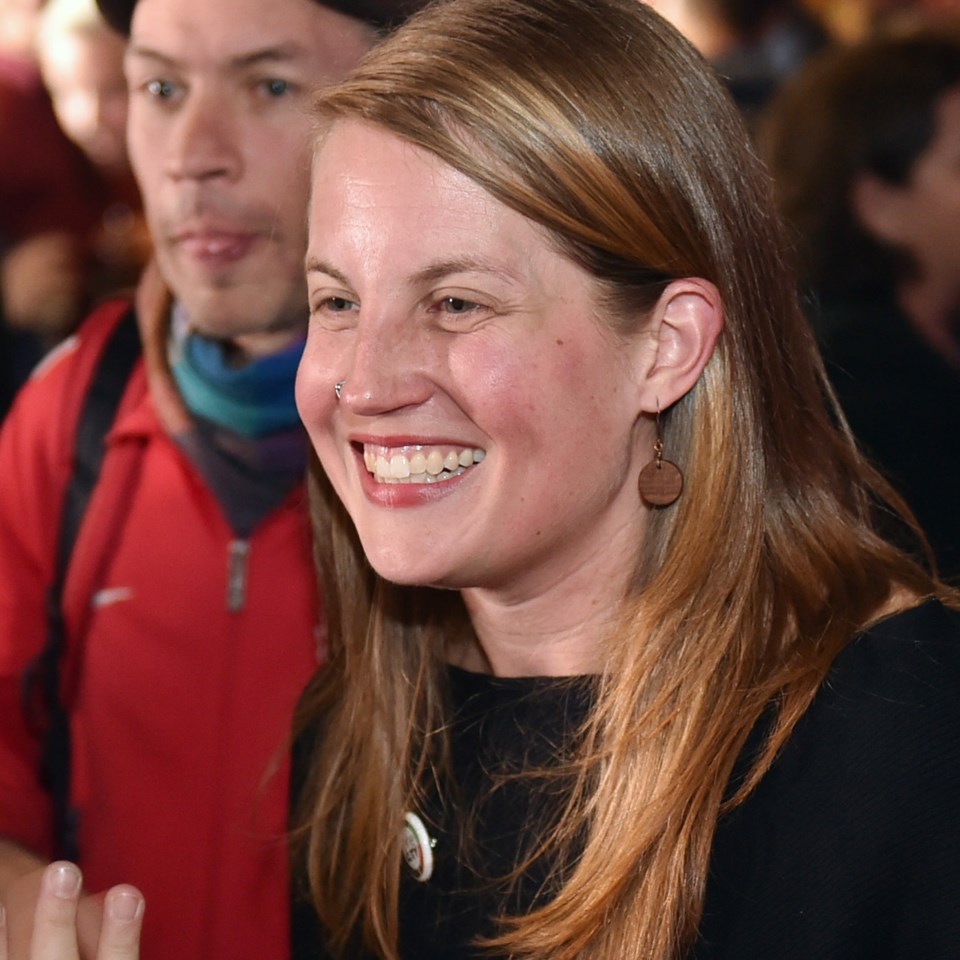 A founding member of OneCity, Boyle is a United Church minister, community organizer, climate justice activist and parent. She joined the team at the Canadian Memorial United Church and Centre for Peace as minister of community life in 2016. She also spearheaded national efforts within the church to divest the churches funds from fossil fuels. In 2015 she was a civil society delegate to the COP21 Climate Summit in Paris. Prior to that, Boyle worked in strategic communications at the Columbia Institute's Centre for Civic Governance, organizing training conferences for local leaders in B.C., Saskatchewan and Ontario. She also worked at First United Church in the Downtown Eastside doing programming and community outreach, and spent five years at Grandview/?Uuqinak'uuh elementary school directing the after-school program and coordinating the school and community garden.
Number one priority over next four years?
"My number one priority is affordable housing. We're likely to have another cold winter, and so we need to immediately ramp up the building of temporary modular housing, and then get a plan in place to protect renters, build more purpose-built rental in every neighbourhood, and be planning for complete communities with affordable housing options and improved transit access across the city."
Jean Swanson - COPE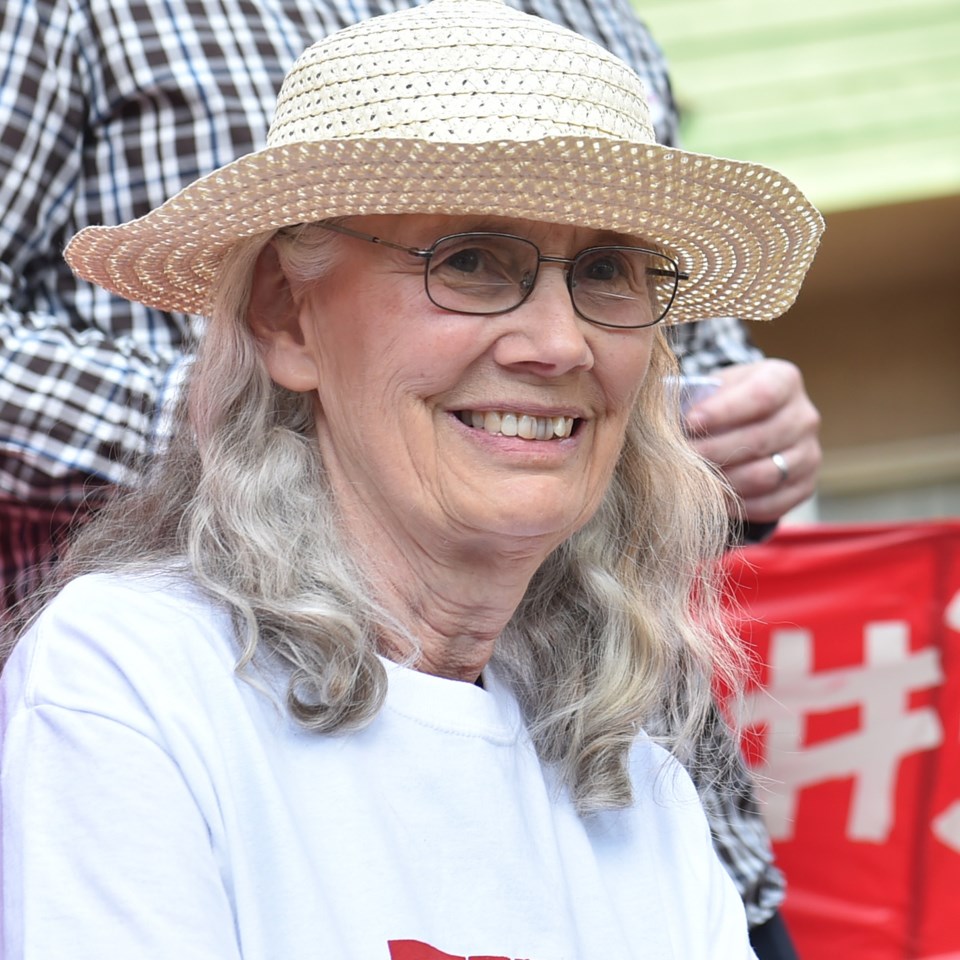 A poverty activist, Swanson has lobbied for four decades on behalf of the working poor. If there's a housing, affordability or social justice protest in the city, it's a safe bet that she'll be there. Swanson, 75, ran for mayor in 1988 and finished second behind Hector Bremner in the 2017 byelection. She was named to the Order of Canada in 2016 for her long-standing devotion to social justice and for her work with the residents of Vancouver's Downtown Eastside. Swanson was among a group of protestors arrested earlier this year during a blockade at the gates of Kinder Morgan's Burnaby Mountain tank farm. She received a seven-day jail sentence, serving four days at Alouette Correctional Centre for Women in Maple Ridge in August.
Number one priority over next four years?
"I don't think I can make it just one, there's three or four. So, a rent freeze, ending homelessness and getting a mansion tax to provide revenue for both ending homelessness and building lots of nice social housing for renters."