After six years of living in a church to avoid deportation, former Burnaby resident and ex-KGB agent Mikhail Lennikov has left the country.
Lennikov's immigration lawyer, Hadayt Nazami, confirmed with the NOW that he's left Canada but could not confirm he was headed for Russia.
"He's no longer in the country," Nazami told the NOW. "It's a deportation but not in the regular sense of the word…. Technically of course it's a deportation, but it was a negotiated settlement, so it was a smooth departure."
According to Nazami, Lennikov's wife and son are still in Canada, and they've applied for their Canadian citizenship, although he was unsure if they've received it yet.
Nazami said Lennikov still wants to fight the order to leave the country.
"He might very well come back depending on the outcome of his application. He has a number of applications outstanding," he said. "If he wants to apply from overseas, he can file new applications. He could file a humanitarian application, sponsorship application, registered visa applications. Whether or not they accept it is another issue."
Nazami said he was not permitted to share many details of the case, including Lennikov's reaction or the exact date he departed.
"All I can tell you is he's not in the country and he hasn't been for a few days now," he said.
When asked what he thought about the case, Nazami said it became complicated.
"It became complicated for reasons that it did not need to be complicated," he said. "All I can say is that cases like this sooner or later get settled. This might have been the case here, too. I just thought at the outset the reaction to it was somewhat exaggerated."
Lennikov came to Canada in 1997 on a student visa. Under Canadian immigration law, anyone who was a member of an organization that spied on a democratic government is not allowed to stay unless the immigration minister deems they are not detrimental to national security. Lennikov was a KGB officer in the 1980s and mostly worked as a translator and was a lieutenant in a section of an office responsible for monitoring Japanese businessmen visiting Russia.
Lennikov has always maintained that he is no threat to Canada and that he was a reluctant recruit to the KGB. He lived with his wife and son in Burnaby but was ordered deported on June 3, 2009 after exhausting many legal avenues. A day earlier, however, he went into church sanctuary in Vancouver's First Lutheran Church and stayed there until recently.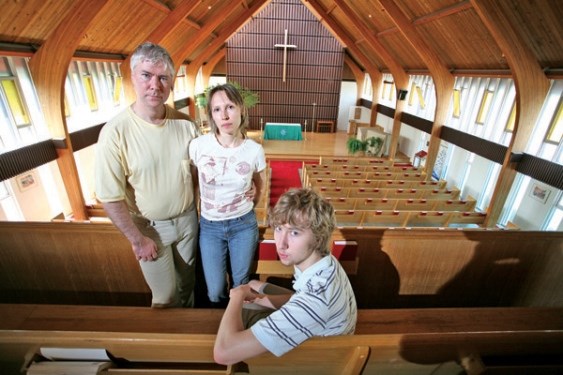 Lennikov's departure came none too soon for the Ukrainian Canadian Civil Liberties Association, which called for Lennikov's departure for years.
"Lennikov had no right to enter Canada. His claim to being a refugee was dismissed by the Immigration and Refugee Board of Canada, an independent tribunal. When his appeal of that decision was overturned by a federal court judge, he decamped into a pre-prepared bolt hole in a Vancouver church, where he claimed a non-existent right to sanctuary, flaunting the rule of law, aided and abetted by people who ignored what the KGB was - a criminal organization responsible for many crimes against humanity," said association spokesperson Roman Zakaluzny in a media release.
However, Lennikov had many supporters in Burnaby, including Peter Julian, the now incumbent NDP candidate for New Westminster-Burnaby.
"I'm just mystified that he's apparently leaving the country," Julian said. "Having gone through all the access to information in his file, the government never had anything on him that indicated he should be treated with anything other than the humane consideration (that) the immigration minister always has the ability to bring in."
Julian visited Lennikov at First Lutheran in spring, and the Russian ex pat made no mention of plans to leave the country.
Julian described Lennikov's stay in the church as a form of "house arrest." He had been living there with his son and daughter, who were granted permission to stay in Canada on humanitarian and compassionate grounds.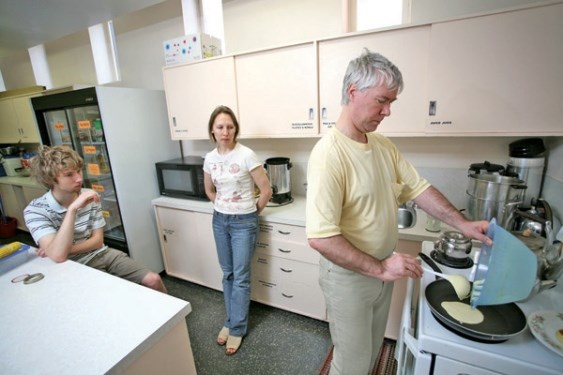 "I don't know what brought him to do this when we're 60 days away from a change in government," he said.
The NOW also reached out to Canada Border Services Agency, but staff were still working a response by the time we went to press.