At a ceremony to mark the opening of the city's latest temporary modular housing complex, which will house the homeless at 2132 Ash St., Shane Pointe of the Musqueam Indian Band chanted in his language to welcome and bless the building.
Pointe said there's nothing more important than shelter and it's important to help vulnerable people "be as comfortable as they can so they can increase their self-esteem, their dignity and their human beingness."
The 52-unit complex, located by the Olympic Village Canada Line station, is named M. Mitchell Place in honour of former NDP Member of Parliament Margaret Mitchell who died in 2017 at 91. Mitchell was an advocate for housing, poverty reduction and worked to support women and children.
The PHS Community Services Society will run the building.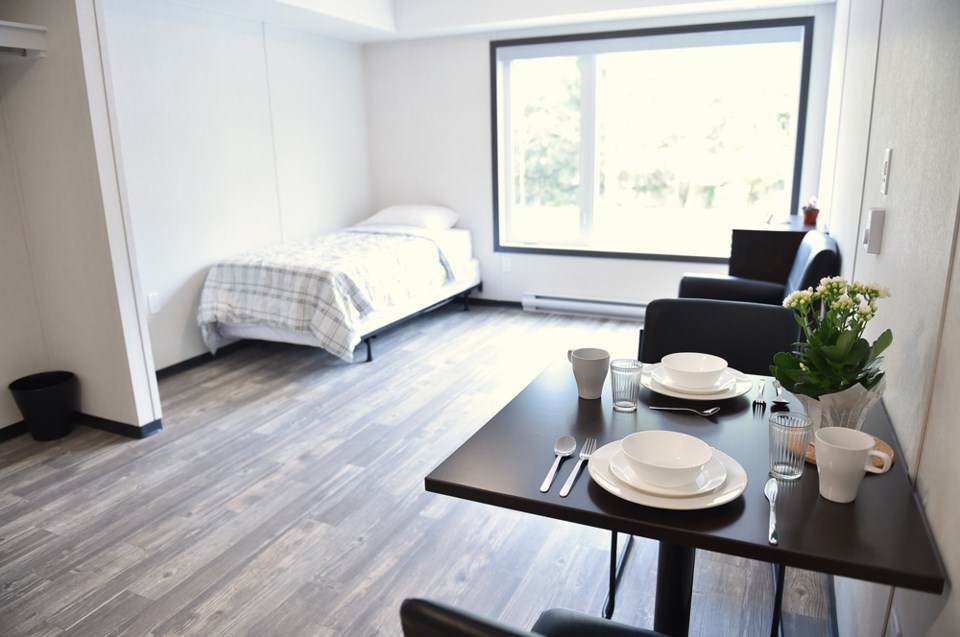 Pointe said the great houses his ancestors lived in before contact with Europeans were massive and anywhere from 20 to 100 people lived in them collectively.
"They lived together, they ate together, they raised their children together," he said, adding that the modular housing complex represented the same thing for him. "It's a safe place for [residents] to be so they can regain the strength that they've lost for whatever reason. In the chant, I asked the infinite to come and be here to lift up the spirit of this house, this development — give it the strength it needs to provide the safety for the human beings that are going to live here collectively, the human beings that are going to re-grow in their self-esteem and their dignity."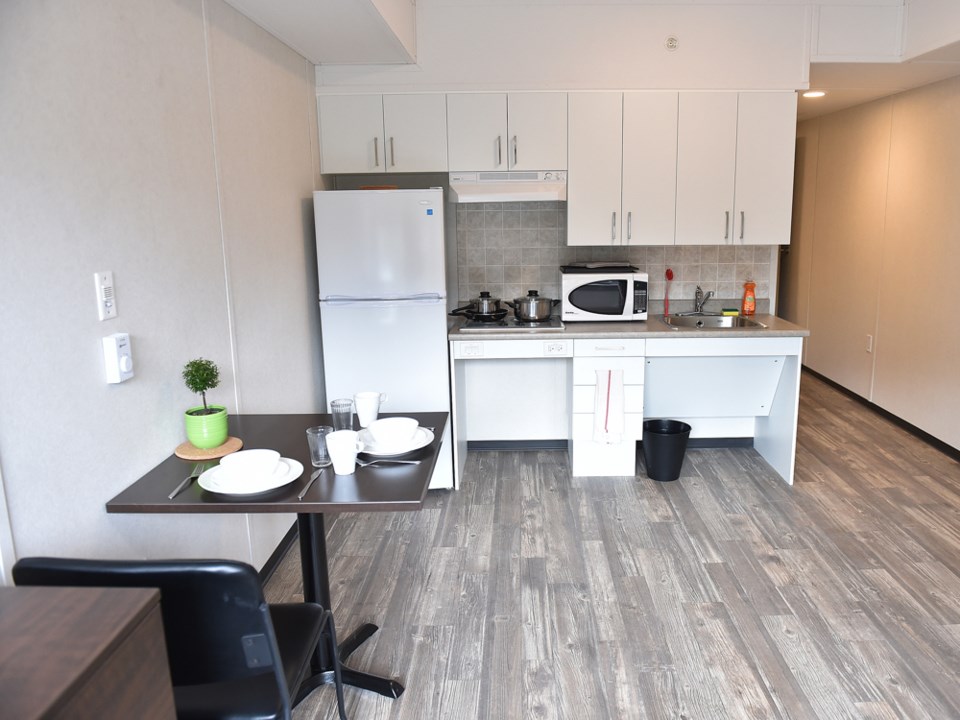 Tenanting for the complex, which was built by Horizon North, is expected to take three or four weeks. Aside from the 52 units, which have a living/sleeping area, kitchenette and bathroom, the building features a laundry area, commercial kitchen — something the first few modular complexes don't have — and a garden. Six of the units are wheelchair accessible. There will also be support services available 24/7.
The provincial government provided $66 million in funding to build 600 units of modular housing on sites across Vancouver. Throughout the province, the government is funding a total of 2,000 units.
George Heyman, the Minister of Environment and Climate Change Strategy and the MLA for Vancouver-Fairview, was on hand for the opening. He said supportive housing is an important element in helping people re-build their lives.
"Fifty-two more people will now have a place to call their own, a place that will hopefully change [their lives] and [the lives of] thousands of others who currently don't have a place that they can call home, both here in Vancouver and in other places around the province," he said.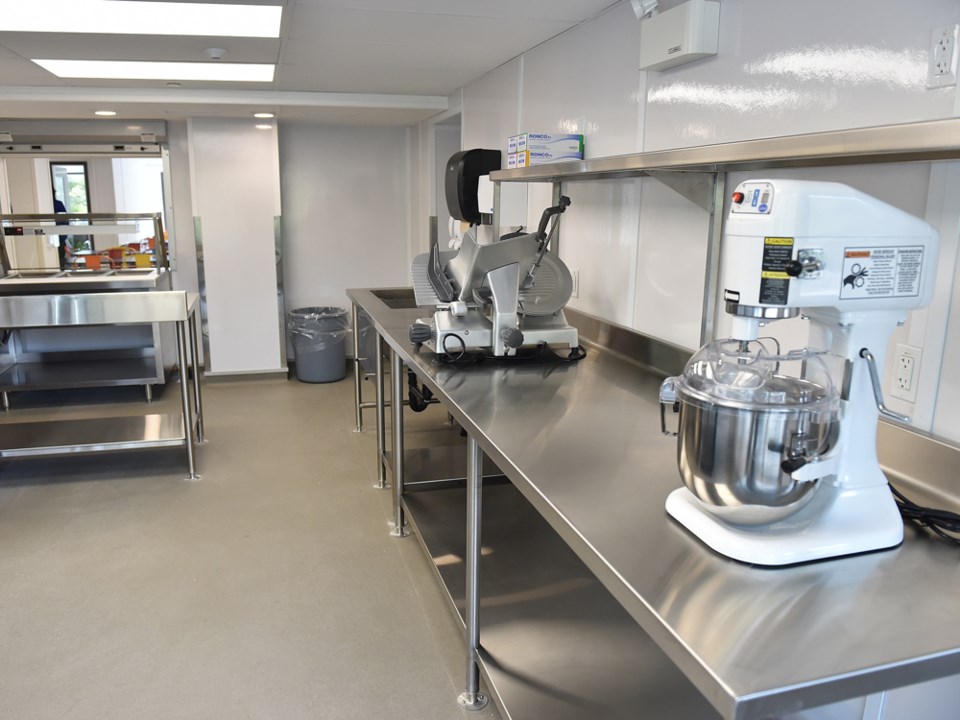 Jennifer Breakspear, executive director of PHS Community Services Society, said the living in the complex will help former homeless residents feel safe and less alone.
M. Mitchell Place, at 2132 Ash St. (at Sixth Avenue) is open to the public today, Sept. 7, from 2 to 7 p.m. and Saturday, Sept. 8 from 11 a.m. to 4 p.m.
noconnor@vancourier.com