The family of a man murdered last month outside a Granville Street nightclub pleaded Wednesday with city council to implement measures—including security cameras—along the notorious strip to prevent further senseless deaths.
Jassicka Bhullar lost her 23-year-old brother, Kalwinder Thind, on Jan. 27 after he was stabbed and killed in the 1100-block Granville Street while intervening in a fight outside the Cabana Lounge, where he was working as a promoter.
"My brother lost his life trying to help others make it home safely," said Bhullar, who stood at a lectern in the council chamber with her husband Simran and sister, Sabreena Khosa. "The question shouldn't be whether or not improvements need to be made. The question should be when. The answer is now."
Thind's family appeared at council to speak in favour of a motion brought forward by Coun. George Affleck, who requested city staff explore a series of changes to the Granville strip, including the immediate activation of surveillance cameras.
A redesign of the street, developing a strategy for late-night transit and transportation options, adding more restaurant patios and reviewing parking along Granville were other suggestions from Affleck.
In the end, the NPA councillor reluctantly agreed with an amendment by Vision Vancouver Coun. Raymond Louie to have city staff first explore the feasibility of implementing the cameras, with a report back to council by June.
"My motion was to push action—get action going on this," said Affleck, describing Louie's amendment as "timid." "I'm not afraid to take the heat on putting cameras on the Granville entertainment district for now to deal with the issue of safety."
Added Affleck: "It's a tough decision. I understand the human rights issues but I think we need to make a tough decision on that, and we need to make it sooner than later."
Louie's amendment triggers staff to work with Vancouver police, the B.C. Civil Liberties Association, Bar Watch, Pivot Legal Society, the Downtown Vancouver Business Improvement Association and others to decide whether cameras make sense on the strip.
In addition, the provincial privacy commissioner will be asked to conduct an assessment of using cameras along the strip and whether they would deter violent behaviour, thefts and property damage.
"I don't think [cameras] on their own will solve the problem," said Louie, who wants staff to also consider other measures to increase safety. "So let's have a more comprehensive approach to this rather than thinking this is the panacea."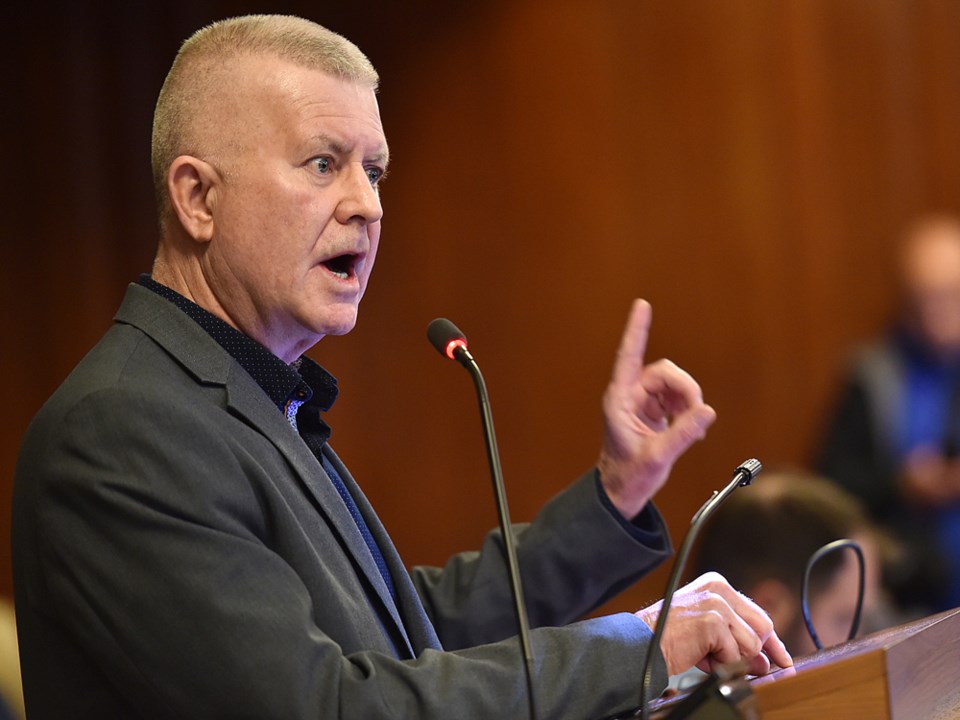 Most of the three-hour debate focused on the use of cameras on the strip, where Curtis Robinson worked for many years as a police officer.
He's now the president of bar advocacy group Bar Watch and argued in his time at the lectern that closed-circuit television is already a reality in today's society.
"Anybody that thinks in today's day and age that you're not free of cctv is not correct," said Robinson, noting police used footage from cameras deployed during fireworks events at English Bay to solve crimes. "Anything that you can do to make our lives safer in this day and age makes sense. And I don't give a damn what privacy people think."
Like Louie, some other Vision councillors were cautious about an immediate implementation of cameras, with Coun. Kerry Jang suggesting the high concentration of bars along the strip was a factor in the violence.
"We know from our health authorities that there's too many liquor seats in that area—they've said that over and over again," Jang said. "They've always worried about the availability of alcohol and our police saying it's a booze-fueled fight all the time."
Vision Coun. Heather Deal said she has advocated for a variety of entertainment spots on Granville to bring a mix of people to the area.
"One of the strongest things that we can do down there—and I've talked to Bar Watch and the DVBIA multiple times about this—is to diversify the entertainment so that you have diversity of patrons on the street, and I think that would really help to change the overall sense of who's there and how it feels," said Deal, noting she was at the Orpheum last Saturday night for a concert. "Having people pour out of the Orpheum on to Granville completely changed the way it felt."
Green Party Coun. Adriane Carr said the original intent of that section of Granville Street between the bridge and Georgia Street was to be a pedestrian mall, but that "has gone wrong." Carr said the city needs to return that vision.
"I like getting some more ideas, some more patios, more people out there, using that street in a way that is convivial and community focused," she said.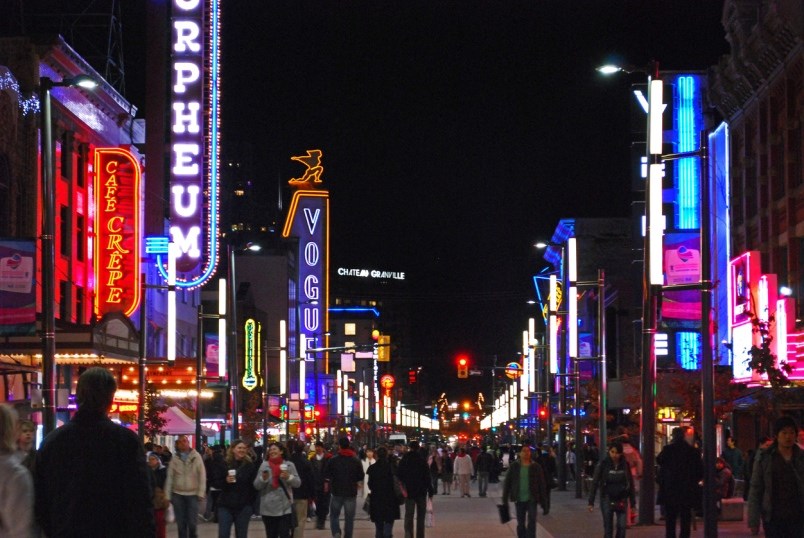 Mayor Gregor Robertson, who praised Thind's family members for speaking to council, addressed concerns they had about the response times of police and paramedics to attend to Kalwinder.
Robertson said he heard from Police Chief Adam Palmer that officers arrived at the scene in two minutes and 43 seconds, then called paramedics 17 seconds later. An ambulance arrived approximately five minutes later, the mayor said.
Despite the murder of Thind, Robertson pointed out violent crime and homicides "have been dramatically reduced in the city over the last few decades" and that Palmer noted the Granville strip is much safer than it was "10 or 20 years ago."
"That said, we need to take action to keep improving safety and make it safer and work as hard as we can to eliminate these tragedies," Robertson said.
Outside the council chamber, Thind's brother-in-law, Simran, said he believed cameras coupled with signs on the street warning of their presence would have deterred the type of fight that ensued outside the Cabana Lounge.
Police continue to investigate Kalwinder's murder.
The family, meanwhile, is "broken," said Jassicka.
"I didn't just lose my brother that day, I see my parents die over and over again, every single day."
mhowell@vancourier.com
@Howellings