The Downtown Eastside.
It is, without question, the city's most challenging neighbourhood.
It is the epicentre for drug addiction, for violent crime, for homelessness and across-the-board poverty.
Those are longstanding, unfortunate facts.
But the Downtown Eastside is also a vibrant community for people who live there, work there and visit the area, which technically includes Chinatown, Strathcona and Gastown.
Anchored by the Carnegie Community Centre at Main and Hastings, which has for decades served as a living room of sorts for residents, the neighbourhood is home to historic buildings and streets, popular restaurants and live music venues.
For many people though, those two words put together — Downtown and Eastside — conjure up images of visible drug use, street disorder and questions about how such a rich city has ignored its most vulnerable.
The Pivot Legal Society, which has a long history of acting on behalf of marginalized people, has called it "one of the most concentrated districts of poverty, illness and addiction in the world."
Mayors, premiers and prime ministers — previous and current — were and continue to be keenly aware of the need to do better in what has long been a political minefield for politicians.
This year, as the Courier reported over many months, the neighbourhood again made news for all the wrong reasons, set off largely by the growing homeless camp in Oppenheimer Park.
We wrote stories about business operators and music venue owners complaining about street disorder and the detrimental effect on business.
We reported on the escalation in violence and shootings, and kept track of the number of people who continue to die of drug overdoses.
We talked to tourists about their impressions of the neighbourhood. We wrote about the city's bid to expropriate the Balmoral and Regent hotels from the Sahota family.
We interviewed Philadelphia Mayor Jim Kenney about his visit to the Insite supervised drug injection site on East Hastings.
We talked to the organizers and artists behind the DTES Alley Mural Project and their attempt to make a bleak backstreet known as a "Crack Alley" a little less grim. 
We wrote about another record-breaking homeless count — 2,223 people counted in March — and how much of the population is concentrated in the Downtown Eastside.
We heard former Musqueam Indian Band chief Wendy John talk about her concerns related to the Downtown Eastside and the ripple effect it was having on life on the band's reserve in South Vancouver.
And we continue to write about the Oppenheimer Park tent city, which reached its one-year anniversary mark in October, and is where a Texas murder suspect lives as he awaits possible deportation.
It is that range of coverage which led the Courier's editorial staff to choose the Downtown Eastside as our Newsmaker of the Year in 2019.
The neighbourhood and the news generated by it was considered more newsworthy than any other event or development in Vancouver we covered over the past 11 months.
That's not to say there were no contenders.
New climate change policy at city hall coupled with marches that attracted thousands to the streets, including one featuring Swedish teen environmental activist Greta Thunberg, was among the considerations for Newsmaker of the Year.
So was the federal election campaign and its results, which, despite significant shifts across the country, saw every Vancouver incumbent re-elected, including Liberal-turned-independent Vancouver-Granville MP Jody Wilson-Raybould in a tight race.
The closure of automotive repair shops around the city and the mass exodus of businesses along South Granville also factored in the Courier's deliberations for what topped the news this year.
The demise of businesses was also evident in the arts community, as we learned in the stories we wrote about the closure of art spaces, including Clark Drive Studios after 17 years in business.
Tax and rent hikes led to the closures.
Though losing longtime businesses adds to the narrative of an increasingly unaffordable city — a previous Newsmaker two years running — it was the Courier's news coverage of the Downtown Eastside that dominated our pages and website this year.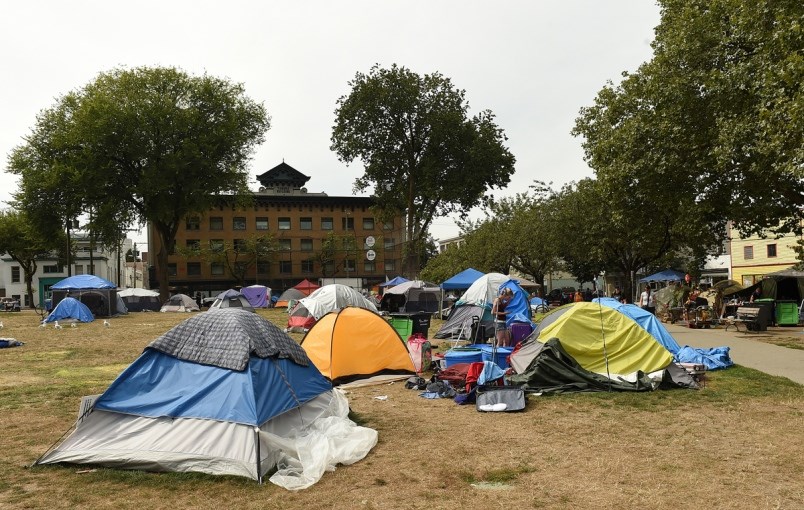 'Levels of violence we have not seen before'
It really began when Daryl Nelson and his sister, Lindsay Thomas, of the family-run Patricia Hotel in the 400-block East Hastings complained July 18 to the police board about the increase in public disorder outside their doors.
They told the board of an increase in vehicle break-ins in their parking lot and an escalation in "levels of violence that we have not seen before" towards their staff.
"This is also an issue that has unfortunately been observed and commented on regularly [on travel websites] by travellers that we accommodate throughout the year," Nelson told the board, which is chaired by Mayor Kennedy Stewart.         
The mayor's response to the Courier after the meeting was the problems on the streets were "all related to housing in the end."
That's why, he said, he and council were working to create more housing and lobby the provincial and federal governments to provide money to build homes for people in need.
"That's really what going to help people here — is to get housing that has the wraparound support services that we need," the mayor said.
Police Chief Adam Palmer, standing next to Stewart, agreed: "Housing is key. Get them off the streets and give them a decent place to live."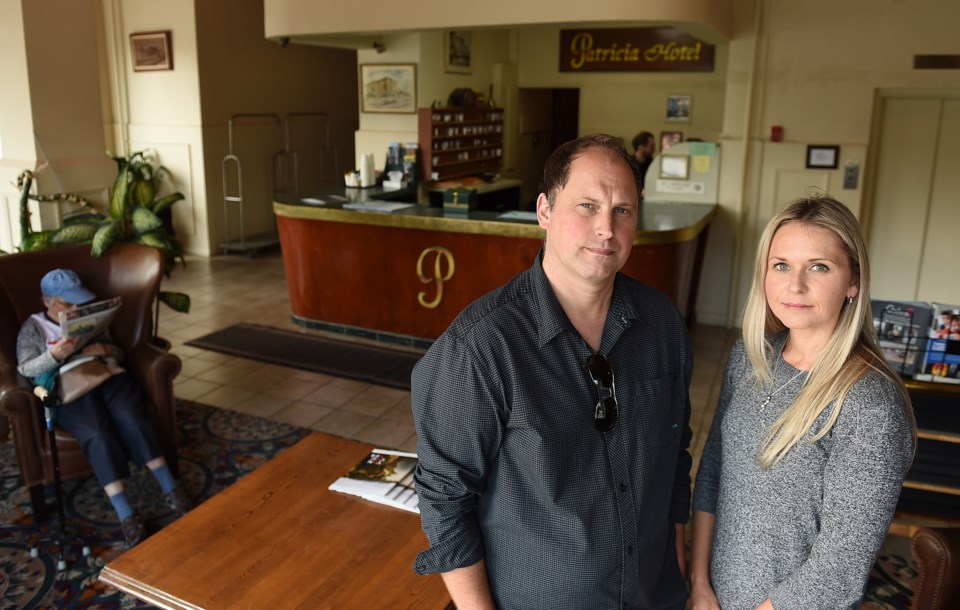 'What's tolerable to us, should not be tolerable'
The absence of affordable housing, particularly for people with low or no incomes, is most evident at the Oppenheimer Park homeless camp a few blocks from the Patricia Hotel.
As the summer progressed, the tent city's media profile increased as the park board general manager issued an unsuccessful order for campers to vacate the park.
The mayor then requested temporary jurisdiction of Oppenheimer from the park board, but commissioners rejected his request. Stewart said he had a plan for the camp, but has still not said if it involves a court injunction.
Palmer, on the other hand, supports a court injunction.
The park board, meanwhile, wants the mayor to create a task force to deal with issues of poverty across the city, not just at Oppenheimer, which police have said is the new Main and Hastings.
Deputy Police Chief Howard Chow made that statement at a park board meeting in September in reference to the number of police calls to Oppenheimer — 704 between January and August, a significant increase over the 383 answered the previous year.
"Nowhere else in the city would you see this, and we're talking about very serious types of calls — shootings, weapons calls, firearms calls, overdoses, sex assaults," Chow said at the time.
Campers who spoke to the Courier in October downplayed the level of crime in Oppenheimer, with Amanda Whitefield saying: "We watch out for each other, and I don't feel any more at risk being here since the day I showed up in the Downtown Eastside four years ago."
The street disorder, which was noticeably greater along the Hastings corridor than previous years, is a point Mo Tarmohamed raised when we spoke to him in September.
"It was somewhat tolerable before, but that's because we've normalized it so much," said Tarmohamed, who owns the Rickshaw Theatre near Main and Hastings.
"What's tolerable to us, should not be tolerable. It was bad eight years ago, and even then I thought it wasn't normal. Now it's 10-fold worse."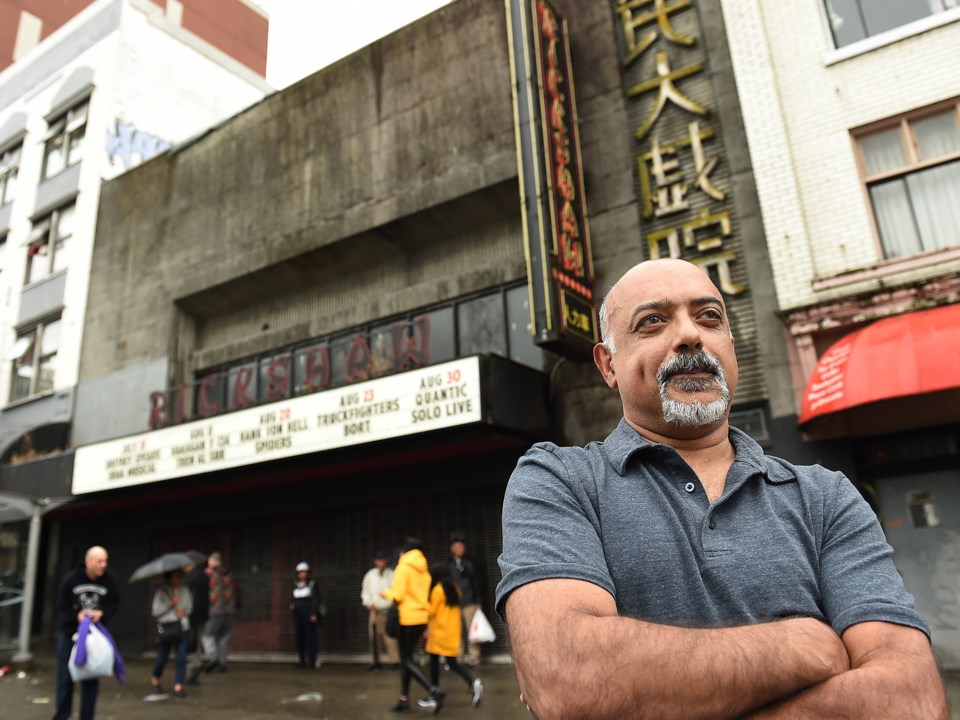 'It's not magic'
How does it get better?
A couple of weeks ago, we received an email from Michael Clague, the former director of the Carnegie Community Centre. Clague also served as co-chairperson of the Downtown Eastside Local Area Planning Committee.
Attached to his email was a "prescription" to improve life in the Downtown Eastside (DTES). He titled it "It's not magic."
He listed seven priorities.
Here they are:
Build shelter-rate housing in the DTES and throughout the city.
Raise the shelter rate allowance.
Give those currently living in the DTES the option of remaining in the community or relocating to elsewhere in the city.
Provide social and health supports within a continuum of care 24/7 in those residences where they are required for the welfare of residents.
Provide safe custodial residential care for residents whose condition is such that they are at risk to themselves and to others. This means that people at risk for self-harm and for harm to others are voluntarily and involuntarily living in supervised residences for designated periods of time to ensure they have the best available health care. Advocacy and legal guarantees are designed so that their inherent rights and liberties are respected.
Remove restrictions on access to addictive drugs (decriminalize).
Design and provide culturally relevant programs and services, especially involving the large Aboriginal community.
In his email, Clague acknowledged he wasn't breaking new ground with his prescription, pointing to the many residents, reports and studies calling for action over the years.
"The ingredients for changing conditions for the better in Vancouver's Downtown Eastside are well-known and proven," he wrote.
"To be sustained, they do require systemic change in policies and practices. And they do require new and re-allocated resources."
The implementation of any of this — getting the prescription filled, if you will — remains an open question that only politicians can really answer.
Newsmaker runners-up
Gretamania
Teen environmental activist Greta Thunberg put world leaders on notice Oct. 25 in a hard-edged speech that echoed across an overflowing plaza of her peers gathered outside the Vancouver Art Gallery. The Swedish 16-year-old's blunt criticisms aimed at world leaders about a planet headed for extinction occurred after a climate strike march Sept. 27 that attracted tens of thousands of people to city hall and downtown. Two weeks later, a group called Extinction Rebellion shut down the Burrard Bridge in the name of fighting climate change. The same group organized two subsequent protests, clogging downtown streets for hours. The marches came as city council adopted a set of "six big moves" to fight climate change, including ensuring space and water heating systems installed in new buildings and those replaced in existing buildings are zero emission.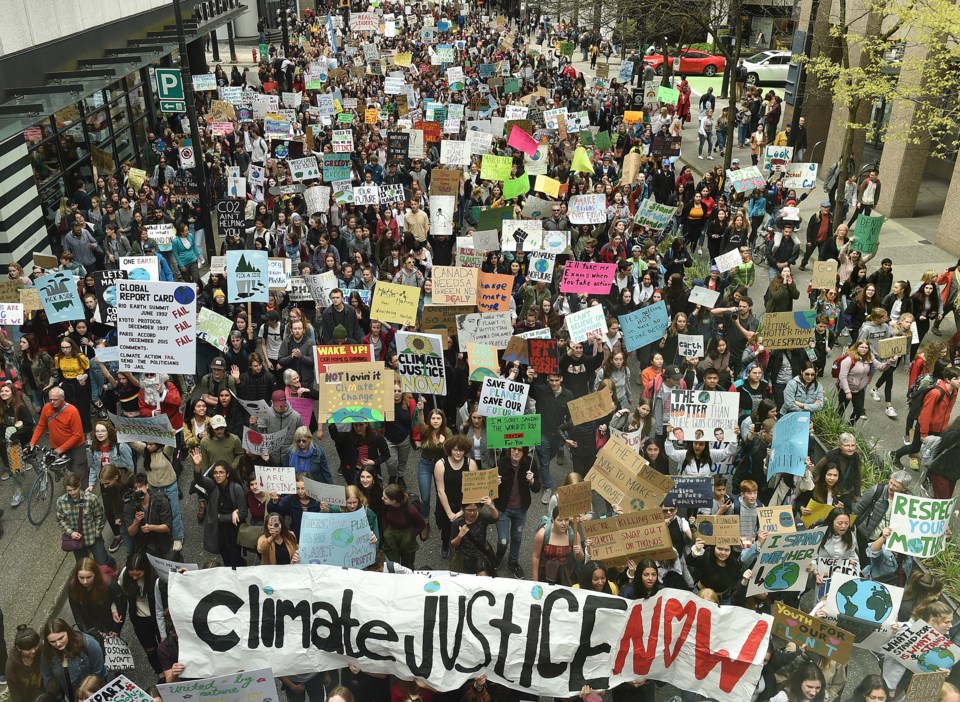 Jody! Jody! Jody!
All of Vancouver's MPs retained their seats in the federal election, but Jody Wilson-Raybould in Vancouver-Granville was the only one to do so without the support of a party. She won a narrow victory after taking a gamble earlier this year to run as an independent candidate in a race she won handily as a Liberal in the 2015 election. Mayor Kennedy Stewart, who suggested during the campaign that Conservative leader Andrew Scheer would be "a disaster for the city" if elected prime minister, called the Liberals' re-election "great news for Vancouver and I expect the new government to deliver on affordable housing, safe supply and a SkyTrain all the way to UBC."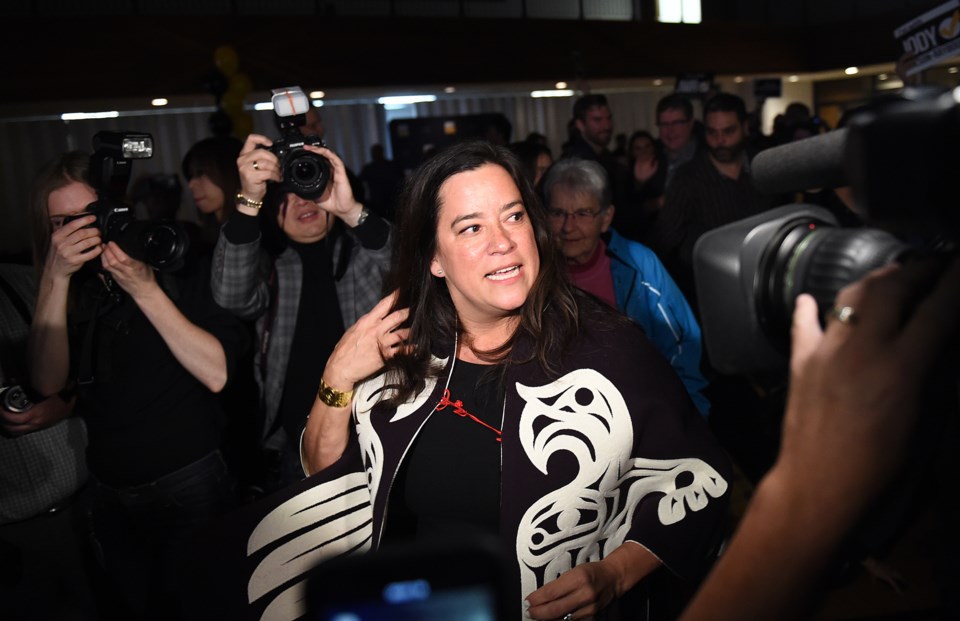 For lease
In October, South Granville businesses Ouisi Bistro, West Restaurant and women's clothing store Plum announced closures. The Courier counted 25 for-lease signs during the reporting of the story. Skyrocketing property taxes, fractured lease negotiations and minimum wage increases were factors in their demise. In April, the Courier learned of six auto repair shops from Cambie to Kingsway going under or moving elsewhere.
Art space loss
Clark Drive Studios, Renegade Studios, Acme Studios, Merge, INDEX, 333 and SBC Restaurant — all closed this year. It's part of a continuing trend in Vancouver, with Richards on Richards, the Columbia, Picadilly Pub, the Media Club and the Brickyard, among many others, having closed since 2010. A report from the Eastside Culture Crawl found that 78 per cent of more than 300 artists polled said they plan on moving because rents are going up or the building they rent is being redeveloped. In another report, city staff reviewed property taxes of 11 studio sites and found an average tax increase of more than 77 per cent over the past five years.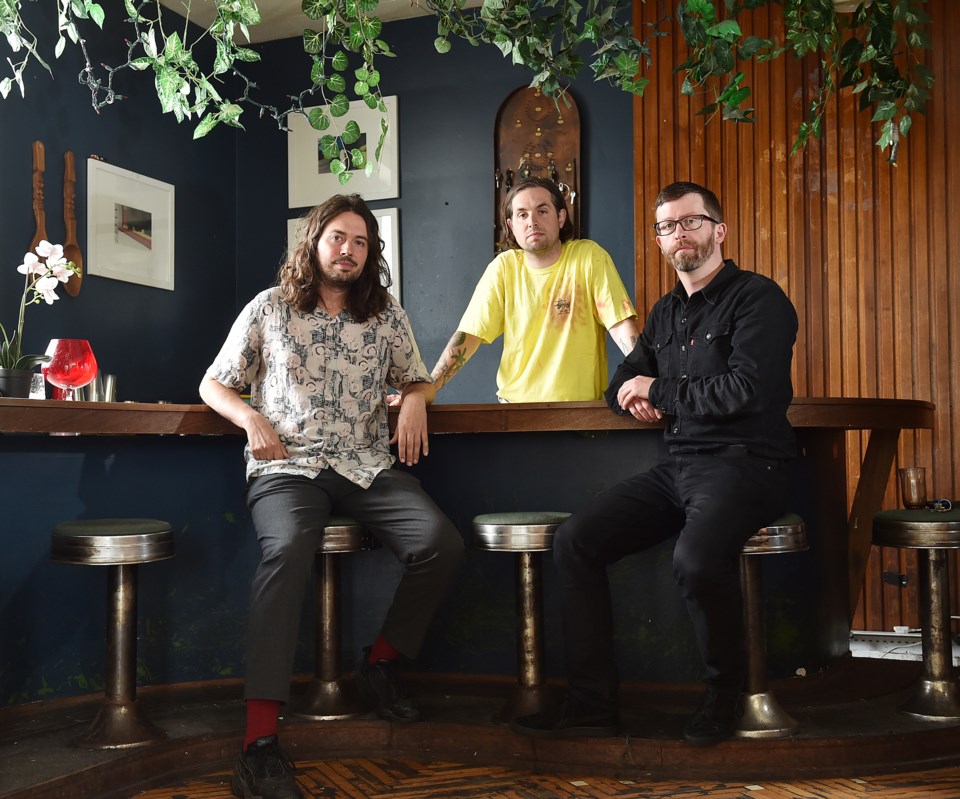 —with files from John Kurucz
@Howellings