West 12th Avenue, 4255 — in its 104th year. The neighbourhood of West Point Grey is deeply saddened to announce the imminent passing of this charming Craftsman-style house. Built in 1914, it has provided shelter, comfort and loving memories for many generations of homeowners and tenants. Also mourning its loss will be anyone who has walked, biked or driven by its welcoming presence. Expected to be torn down in the coming days, 4255 West 12th will leave behind a sense of what Vancouver was like before all the condo towers. A wake is being held in its honour on Sunday, April 9. In lieu of flowers — although you are welcome to leave flowers on its front steps along with any other token of remembrance — please bring ideas of how to prevent this from happening again.
Every day, Clare Cullen bikes past 4255 West 12th Avenue on her way to and from her job at UBC. She loves the way it evokes a feeling of Vancouver's heritage, sandwiched between two other houses also built the year that the First World War began.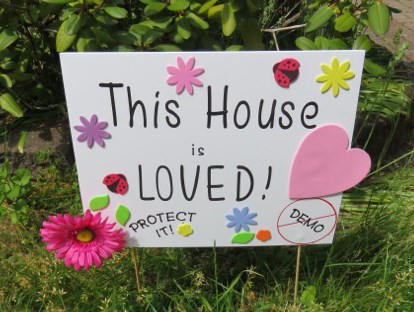 In the summer of 2015, the 3,000 sq. ft. character house, which sits on a large lot, was bought for $3.3 million. It was rented out for a year but then the owners announced they were tearing it down to build a bigger, more modern house.
"It was the proverbial straw that broke the camel's back," Cullen says of how its proposed demolition became a rallying cry.
A community meeting was held in November 2015 and about 180 people showed up, she says. "They wanted to share their concern and their sadness."
Motivated, last December Cullen and some friends went to city hall and asked for a temporary protection order. Vancouver city council agreed. The neighbourhood was once again hopeful, especially since the city was actively working on policies to entice owners to voluntarily preserve character homes.
However, the temporary protection order was just that — temporary. It was a reprieve, not a pardon.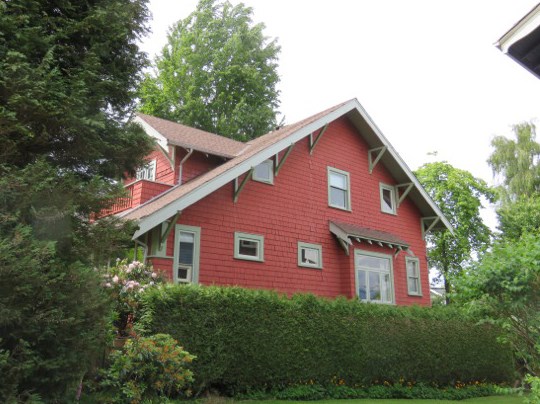 The four-month order comes to an end on April 12. Although the city tried to convince the owners, who live in mainland China, to renovate the existing home by offering several incentives, the new owners wouldn't change their mind.
When Cullen, who grew up in a heritage home in Toronto, noticed that work had begun to gut the house's interior, she was able to get a stop-work order. But that, too, will become moot on April 12.
That's why she and some friends decided to hold a wake.
"Let's gather to remember the many people who have lived and loved in this house, those who built, renovated and stewarded this house for generations, as well as the old-growth wood and quality building materials that will find themselves in the landfill," the Eventbrite invitation says.
"We will mourn for future generations who will not have a chance to know this house and a part of their own history.
"In gathering to mourn the passing of this beautiful home, we can hold those in power accountable for the lack of action on meaningful protection of heritage and character homes in Vancouver."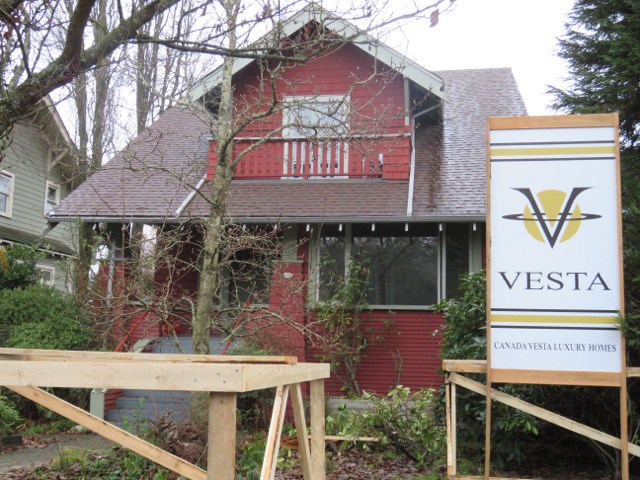 The wake will start in front of the house at 11:30 on Sunday morning. There will be a few speeches and some of the house's previous owners are expected to be there, including a couple who lived there 30 years ago. People are invited to contribute to a potluck to be held afterward.
"It's just a chance to talk about who lived there and put a human face on what's happening," Cullen says. "If this one can't be protected, what's the hope for others?
"It's just sad all round."