Claude Ranville stopped in his tracks when he saw the tent in Oppenheimer Park.
He was on his way to the office of Megaphone, the monthly newspaper that not only focuses on the issues facing Vancouver's homeless and low-income community but also puts money into the pockets of many of that community's members.
In his hand was a camera with three images left on its roll of film. (Yes, film.) He snapped a photo of the tent.
It was an image, both on film and in his psyche, that resonated deeply with him. It wasn't long ago that he, too, had only a tent to call home.
"Forty-five years ago, when I used to sleep in a tent in my back yard, it was an adventure," he says. "Three years ago when I slept in a tent in a park, it was devastating….
"It is not something I'd wish on my worst enemy, to be homeless."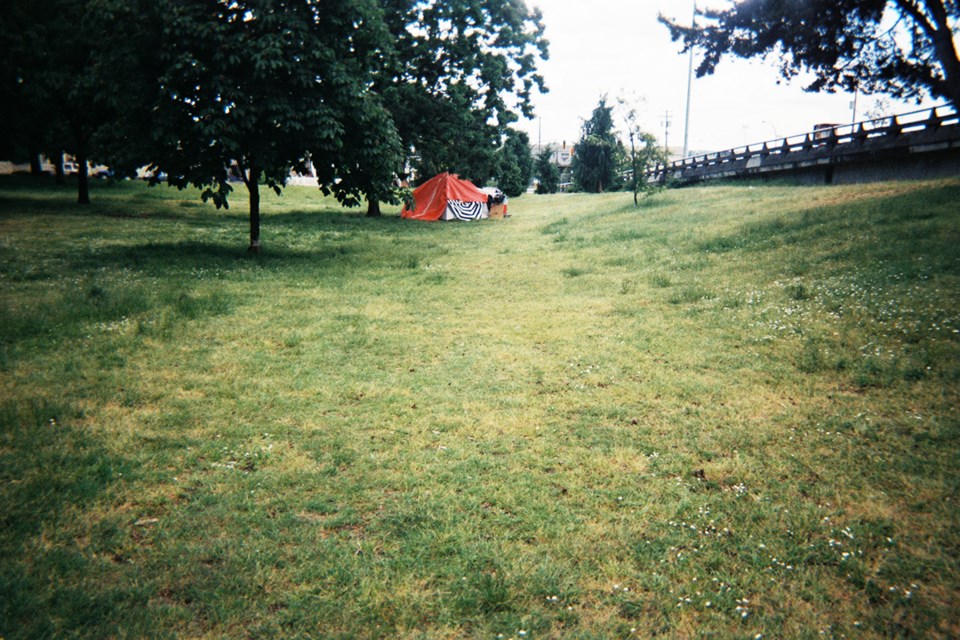 That photo, which he called Alone in the Dark, was chosen by judges to be part of this year's Hope in Shadows calendar. Ranville couldn't be more thrilled.
Ranville is one of the vendors who will be on Vancouver's street corners selling the annual fundraiser. Vendors buy the calendar from Megaphone for $10 and sell it for $20, keeping the profit.
Since the calendar's inception 15 years ago, the Hope in Shadows calendar has put $1,051,600 in its vendors' pockets. For people such as Ranville, the income — and the sense of purpose — has been a godsend.
A former woodworker, three years ago Ranville was homeless and battling addiction. He turned to Megaphone and other agencies for help.
"For those of us who find ourselves stuck in a dark place like a homeless tent, there are places we can go to find the light, to find the energy we need, the lifeforce to make changes for ourselves so we can become part of the community again and not stand on the outside looking in," he told the Courier. "I'm very grateful to Megaphone. Very grateful."
With the help of addiction counseling, Ranville is now sober and putting his life back together. He's taking a five-week journalism course at SFU to further his contributions to the magazine as well as a 12-week humanities course at UBC. He also works as an extra in Vancouver's film industry. His goal is to one day write a screenplay that gives people a different perspective of Indigenous people.
"I believe stories should elevate us," he says. He takes inspiration from his paternal grandfather, Frank Ranville, who became a millionaire many times over after investing in cattle ranching and shipping in Manitoba. "He broke every stereotype there was. He was very successful in business and when his kids weren't allowed to attend school [because they were Aboriginal], he found a solution by building his own school."
Being Aboriginal provided challenges for Rankin to overcome, too. "Lots of times I applied for housing and employment but was denied," he says. "I'd hit the wall and not be given the chance to prove myself."
It was a temporary job at TEDTalks that inspired him to seek help. He was still sleeping in the park when he answered a Craigslist ad for the two-week gig. As he told Megaphone magazine in a 2015 profile, he thought the gathering of innovative speakers was going to be filled with "wealthy, snobby types."
"Instead, what he encountered was kind, smart people into art, culture, science, and saving the world. He was immediately inspired to go back to rehab (he had been four times in the past two years) and make a commitment to getting sober," the profile says.
Ranville, whose artwork has been featured in Megaphone, stresses that "there is a lot of success in our community. It doesn't mean wealth, fame or fortune — you are content with who you are. Everyone's got a gift and you've got to keep searching for what it is."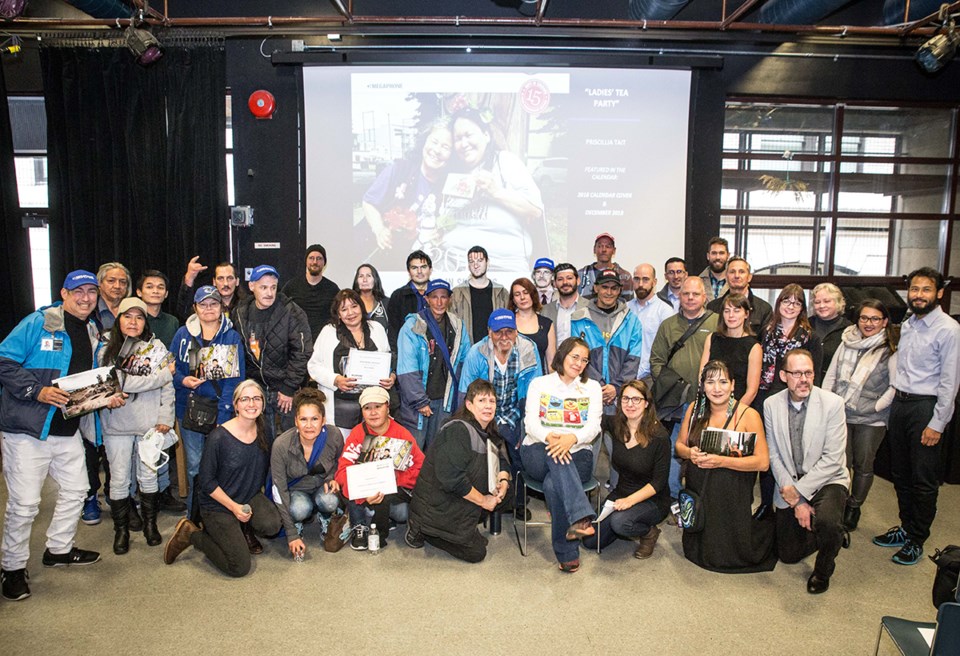 In the meantime, it will be with an enhanced sense of pride and gratitude that he will sell the Hope in Shadows calendar featuring his photo on the December 2017 page.
"You just have to have hope and when I found my way into Megaphone three years ago, that's what they gave me. Hope. Hope to make changes and make the right choices for Claude."
For more information about the calendar and Megaphone, go to Megaphonemagazine.com.