It could be one last ditch effort to save the bridge.
Delta Mayor Lois Jackson, along with the police chief, parks and recreation director and a staffer, are heading to Ottawa early next month to meet with key federal government officials to discuss Delta's position on several issues including the seemingly doomed George Massey Tunnel Replacement Project.
"Previous delegations to Ottawa have been very successful in raising the profile of issues impacting Delta, and generating interest inside federal offices where the decision-making and financial prioritizing takes place," a staff report explains. "It has become apparent from previous trips that staff and politicians in Ottawa are often unaware of issues in British Columbia and that face-to-face meetings are an effective way to showcase local issues and concerns."
The meetings are being scheduled with the assistance of Delta MP Carla Qualtrough.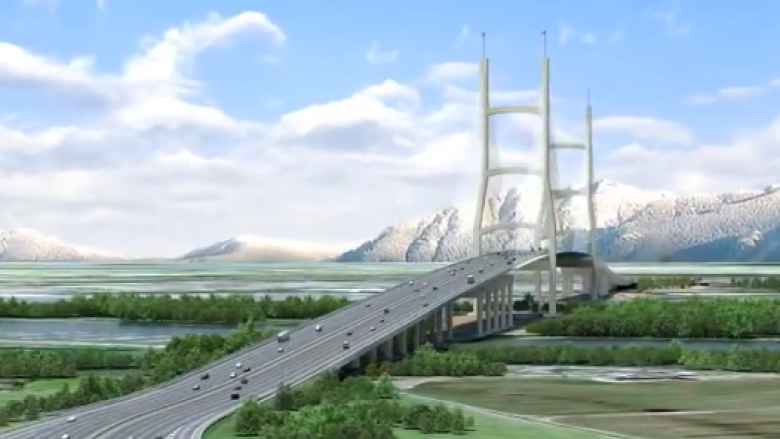 One of the topics is the bridge replacement project and potential federal funding to get it on track. The 10-lane bridge to replace the Massey Tunnel had been approved by the previous Liberal government but, after last May's election, John Horgan's NDP government put the project on hold. It said more study was needed before deciding whether to go ahead with the project.
The bridge was, and still is, endorsed by Delta council, which approved the Ottawa delegation at last Monday's meeting.
According to Delta staff, the proper movement of goods is in the national interest.
The project has been suspended by the Green-backed NDP government and is awaiting the outcome of a government-appointed technical review. Those findings are expected to soon be available.
Earlier this year, the province announced it would fund a Pattullo Bridge replacement.
At the time, a Delta report noted the George Massey Tunnel will soon need "significant" rehabilitation work, but also expressed concern that the province would be able to fund two crossing projects at the time.
The report also noted the bridge project would have been an even better price than first anticipated at the $2.6 billion range, down from the original $3.5 billion price tag.