Fans of vintage furniture and collectibles are mourning the imminent closure of The Sellution, the popular second-hand and consignment store in East Vancouver.
Shocked loyal customers have been visiting owner Paddy Kelly at the store ever since news filtered out that the building The Sellution calls home, at Kingsway and Windsor, is slated for demolition.
"We knew they might redevelop – it's owned by the City of Vancouver – so we went in eyes open, but they're just doing it sooner than we expected," Kelly told the Westender on Monday.
The Sellution had been at the Kingsway location for only a year-and-a-half. Last summer, Kelly was forced to leave the site on Main Street that her business had occupied for almost 22 years when her landlord tripled the rent.
"We were going to close then, then a client found this location for us," Kelly said. The first Sellution store opened on Fourth Avenue in 1985.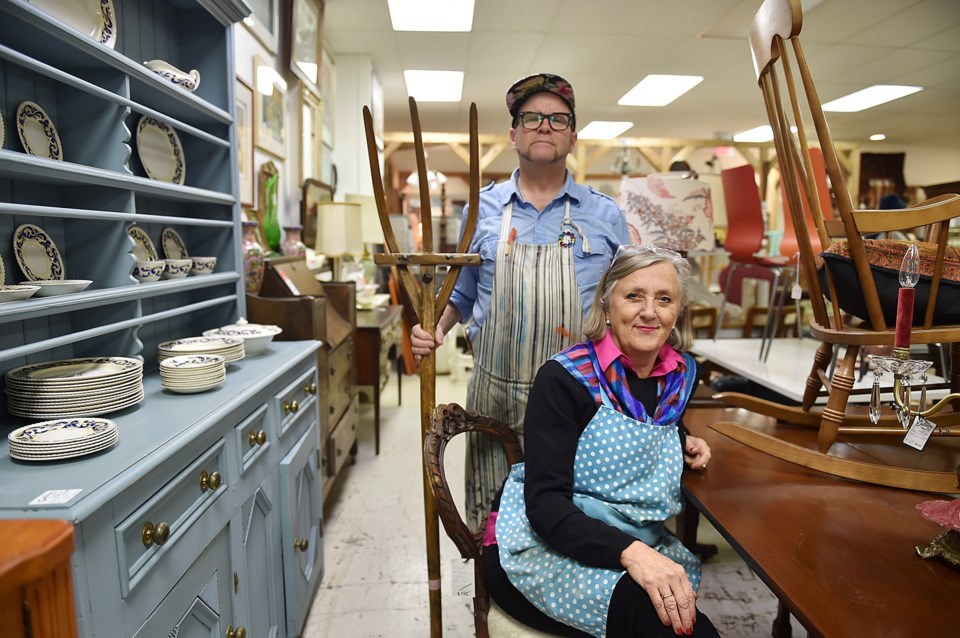 Kelly is now set to retire and will close The Sellution's doors for good on Christmas Eve. Taking into account what's replacing her store, she says it's a bittersweet situation.
"The light at the end of the tunnel for me in all this is that [the new building] is going to be affordable housing. … I think that's a good thing because it needs to happen somewhere," she said.
A vintage store that has regularly won Westender Best of the City awards, The Sellution also handled estate sales and rentals and sales for movie companies. Many of its customers have shopped there for years, some for decades. A lot of them have become Kelly's friends.
"It's a real social space, people are very into what we're doing," she said. "…The emotional reaction to this is huge. People are walking in and saying, 'Oh my god, please tell me this isn't true.' Because it signals what's going on in Vancouver."
Kelly refers to the many long-standing mom-and-pop and independent businesses closing in recent months, including 3 Vets outdoors store on Yukon Street, The Dish restaurant on Davie, The Sunny Spot Café on Main and The Dover Arms pub on Denman.
"If you look around, Robson Street's pretty empty, Denman Street's pretty empty; there's just a lot of empty spaces. Commercial Drive had [housewares store] Wonderbucks but that's gone because rent went through the roof. It's still empty. So yeah, it is a little bit soulless," Kelly said.
She says her former location on Main Street is still vacant almost 18 months after she moved out.
"I don't want to move again," she said. "I can't. Where would I find 3,000 square feet in Vancouver?"
The Sellution's stock will be available at sale prices until the store's closure, Kelly said. Remaining stock will be auctioned off.