"King of the Hippies" – that's what the caption read under the photo of a young David Wisdom, snapped on West 4th Avenue in the summer of 1967. It was the Summer of Love, which blossomed in Vancouver more than just about anywhere else in the world outside of San Francisco. You've likely heard about Kitsilano's hippie heyday, but let it not be understated: for a few short years, Vancouver, and most especially West 4th Avenue between Burrard and MacDonald streets, was indeed the hippie capital of Canada. The movement rocked this formally conservative logging town to its roots, and changed our city forever.
The photo of David Wisdom (who went on to a 30-year-career at CBC Radio) was part of a larger story on Vancouver's counterculture, which appeared in Japan's equivalent to Life magazine. Wisdom was in a local band called the French Hand Laundry and the writer's tour guide. The only problem was, David Wisdom never considered himself a hippie.
"I was a rocker," proclaims Wisdom, who currently resides on Salt Spring Island, itself a garden of retired original hippies. "I liked the Jefferson Airplane from San Francisco. I saw them at the Kitsilano Theatre in 1966," referring to what is often considered the city's first "rock" concert. Locally, Wisdom dug bands like the Painted Ship, the Tom Northcott Trio, and the Seeds of Time. "I lived at a pretty notorious place in Kits called 'the Peace House,' at 3148 Point Grey Road. The Grateful Dead stayed there when they came to town and would walk around the house naked. Ginger Baker, the drummer from Cream, slept over when he was in town too. I guess the Japanese magazine thought I was a hippie because I was the guy with the fourth-longest hair in Vancouver."
The longest-hair-on-a-dude-award went to Doug Hawthorne, a West 4th legend. Now deceased, Hawthorne came up again and again in conversation about Kitsilano's hippie past.
"Doug was a thin, cool guy with a big belt buckle and hair down to his waist," remembers Wisdom. "It was Doug who was really the king of the West 4th scene." Hawthorne ran the Psychedelic Shop, Vancouver's first-ever hippie emporium, and one of several hippie-friendly joints that began to pop up on or near West 4th Avenue in the 1960s: the Village Bistro (a coffee house that doubled as a venue), the Black Swan, Rohan's Records (which eventually became a live music venue called Rohan's Rockpile), the Blind Owl, the Last Chance, Positively 4th Street, and the Naam, among others.
Longtime Vancouver journalist Lynne McNamara was freshly graduated from UBC in the mid-'60s and working as a teacher in the Fraser Valley when flower power hit full bloom on West 4th.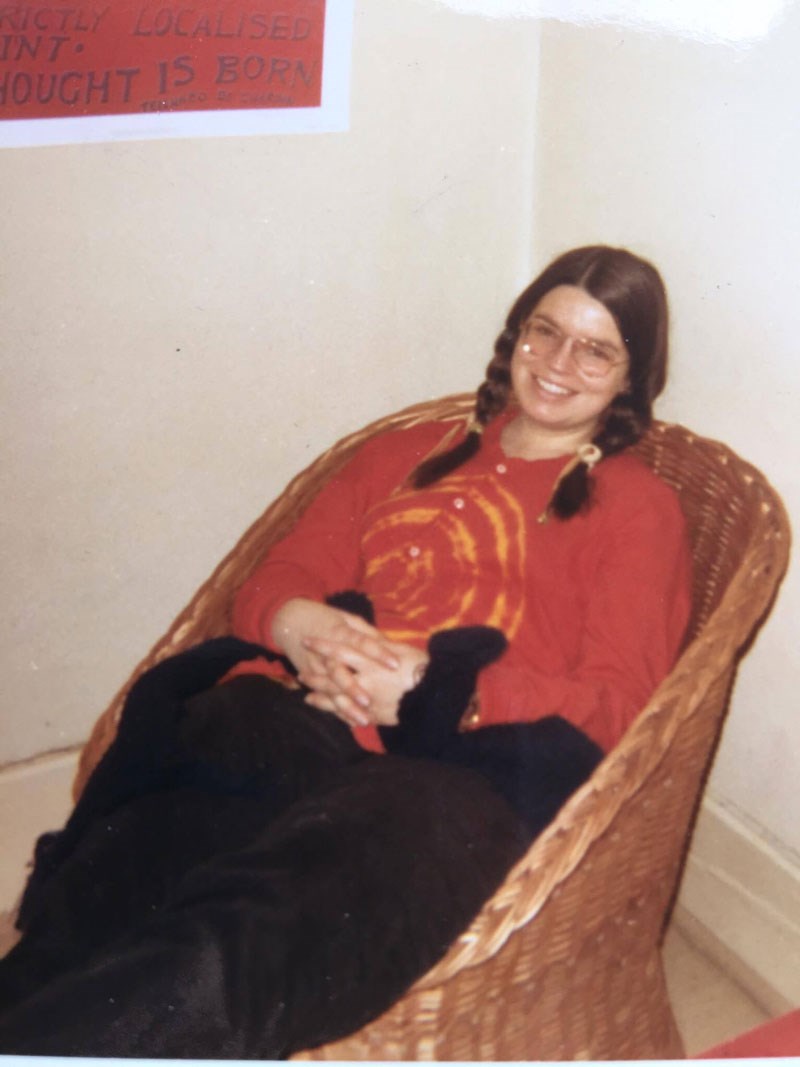 "I was a weekend hippie," says McNamara. "I remember beautiful, hot summers, the smell of pot in the air, lots of long hair, women swirling and twirling in long Afghan dresses, and everybody being stoned out of their minds. People were swarming here, especially from the States, and it made it all so exciting. From my experience, it was an open and accepting place for women."
Conveniently located in the centre of the scene was CFUN, Vancouver's number one radio station, right at the corner of West 4th and Cypress. "Jolly" John Tanner landed a gig at the station in 1964 at age 21, and would literally call the play-by-play of Vancouver's love revolution.
"What was really incredible was that it happened so fast. Suddenly, by the early spring of 1967, hippies, flower power and free love was everywhere," says Tanner. "Vancouver had much more in common with the West Coast USA than with Toronto or Montreal at that time. California was a huge influence."
By 1967, Tanner was not only working on West 4th, but was becoming fully immersed in the culture. "I lived in a house with a bunch of people at Maple and 3rd. One night we smoked some herb in the bathroom and headed out to a show at the Russian Hall, probably to see the Collectors. We got in my '53 Chevy to drive to the gig – which was only a couple of blocks away – and "A Day In The Life" by the Beatles came on. I started tripping out to it so much that I thought my car was flying through the air. I pulled over and said 'I have to walk the rest of the way.'" Tanner went on to many more radio gigs and a near-50-year career at the Vancouver Planetarium.
The Russian Hall, at 2114 West 4th (still there to this day), is cited by many as a primary reason the hippie scene revolved around Kitsilano (cheap rent, large houses, and a world-class beach also helped). It was also known as the Kitsilano Concert Theatre, the Overtime, and one of the venues of the Afterthought, an infamous psychedelic concert series by a young promoter named Jerry Kruz. 
"I'm the reason the hippie scene existed on 4th Avenue," states Kruz as a matter of fact. "I did the gigs at the Russian Hall, and that's why the kids came to Kits, to see my shows. I really wanted to control 4th Avenue, so much so that I would pay Doug Hawthorne to close up his shop and come and do the lights at the Afterthought just so the hippies couldn't hang around his place." Kruz also booked the bands at the first Be-In music festival in Stanley Park, in March of 1967. "The only local DJ who supported me was Timothy Burge, who is now Pamela Burge."
However, not all Vancouverites were feeling the love. Former Vancouver mayor Tom Campbell, now deceased, assumed office in 1967 and waged war with the peaceniks for much of his tumultuous time at City Hall.
"He made life hell for the hippies," says MacNamara. "He was as straight as the hippies were wild, and hated any guy with hair below the earlobe."
"Despite all the great things that were going on in the scene, there was a real paranoia about getting caught with pot," remembers Tanner. "Raids happened all the time."
Mayor Campbell's enforcer was a notorious narcotics officer whose name still sends a shiver down many an aging hippie's spine: Sgt. Abe Snidanko, who was later famously lampooned by Cheech and Chong. "He was ruthless", says Tanner.
"The mayor believed I was corrupting the youth of Vancouver, and so he sent Snidanko after me," states Kruz. Snidanko busted Kruz twice for pot possession. The second time, the court sentenced Kruz to eight months in prison for "a couple of baggies, nothing really, but they wanted to make an example out of me." Kruz's incarceration still infuriates him, and marked the end of the Afterthought concerts, but not the Kitsilano hippies.
Renowned broadcaster Terry David Mulligan returned to his hometown right in the middle of the Summer of Love. He accepted a DJ gig at CFUN alongside Tanner. He was immediately shunned by the hippies.
"You have to imagine: I was barely two years out of the RCMP Academy, which I quit soon after graduation, because of my burning love for rock 'n' roll radio."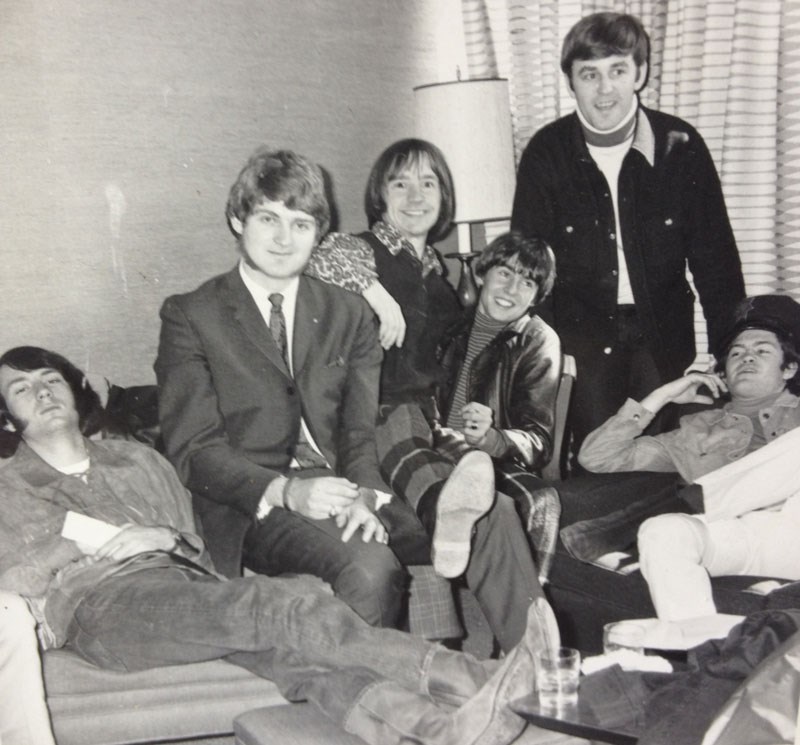 After a series of DJ gigs around the prairies, TDM arrived onto West 4th Avenue just as the Afterthought was shut down. "Everyone was convinced I was a narc. Entire rooms would clear when I would walk in. People wanted nothing to do with me!"
Like Wisdom, TDM never considered himself a hippie. "I lived right on 4th, a block away from the Russian Hall," reminiscences Mulligan. "A parade of hippies went by my front door, day in, day out, and they were as stoned as I was straight. I found it very depressing. It's never a period of time I take pleasure from, simply because so many minds were lost as the decade progressed and the drugs got harder. It became some ugly shit."
Many who lived through the West 4th scene agree that harder drugs were one of the reasons the scene fell apart, but there were other factors. "We really were connected to the California scene," says Tanner. "So when things like Altamont and Charles Manson happened, it threw a pall over everything. Free love was over, the trust was gone, and the drugs really did get bad. Acid, heroin, people OD'ing all over the place, and then Jim Morrison, Jimi Hendrix, and Janis Joplin all died within a year of each other. That felt like the end."

Rent in Kits was also on the rise.
"It was very exciting for a few years, but by the early '70s it was pretty much over," says Wisdom. "The true hippies moved to the country: the Sunshine Coast, the Kootenays, or the Gulf Islands. Lots of Americans just went home."
2017 marks the 50th anniversary of the Summer of Love, and the rumours are billowing like pot smoke of some major events to mark the occasion, possibly even a 50th anniversary Be-In. You can bet that many of the West 4th hippie survivors will be making the scene, half a century later. Peace out.
GOOD VIBRATIONS:
The aftershocks of Kitsilano's counter-culture quake can still be felt to this day
Health and wellness
You could stir up a potent argument that our city's appetite for vegetarianism, organic food, alternative medicine, massage therapy, and our blinding obsession with yoga, all stretch from West 4th Avenue.
The global environmental movement
In 1969, one of Greenpeace's first office spaces was at West 4th Avenue and Maple, sharing the space with SPEC (the Society Promoting Environmental Conservation). Prominent members of Greenpeace founded the Sea Shepherd Conservation Society. Years later, the Green Party of Canada first sprouted at Trafalgar and 6th. David Suzuki was a professor of genetics at UBC from 1963 onwards, and has remained in Kits.
Pubs and grub
Three of the first pub licenses in Vancouver were located on West 4th, and they're still there: Bimini's, Darby D. Dawes, and Jerry's Cove (now called the Cove). And yes, the Naam vegetarian restaurant remains, at 2724 West 4th Avenue, since 1968, with service still so charmingly slow it feels like you must have ordered your veggie burger sometime around 1970. 
Public nudity
World-famous Wreck Beach is debatably another product of the free-love hippie spirit of the sixties. The Wreck Beach Preservation Society was formed in 1977 and has been mostly successful keeping it pristine, wild, and naked.
Marijuana
Much to the shock of those that include "Jolly" John Tanner, marijuana is still illegal in Canada 50 years later, and yet there's a medicinal marijuana dispensary on every corner. Our pot culture, for better or worse, can be traced in pretty much a straight line right back to the hippies.
Music festivals
Vancouver's Human Be-In Festival, held on March 26, 1967, was inspired by the first Be-In in San Francisco held two months earlier. Our Be-In predated the Monterey Pop Festival later that summer and Woodstock by over two years. The Stanley Park Be-In was held each spring for almost a decade. Expect a 50th-anniversary event next spring.
Museum of Vancouver
Nestled on the Kitsilano shore, our distinctive landmark museum re-opened in 1968, and has since done a wonderful job keeping our past alive. Check out their current exhibit (and chapter two to this story): Vancouver in the Seventies, on now until February 2017.
Recommended reading 
• City of Love and Revolution: Vancouver in the Sixties by Lawrence Aronsen
• Mulligan's Stew: My Life So Far by Terry David Mulligan
• The Afterthought: West Coast Rock Posters and Recollections From the '60s by Jerry Kruz