In August 2007, Harriet Ronaghan was on the cusp of a new chapter in her young life and in an instant, everything changed.
She was a week away from starting classes at Kwantlen Polytechnic University with thoughts of one day becoming an elementary school teacher.
On Monday, Aug. 27, 2007, Ronaghan headed out on a shopping trip with her mom and brother.
"We were going to H&M," she remembers. "It had just opened in B.C. and I was really stoked… We were driving and then we never got there."
Heading through New Westminster along Royal Avenue, the family's car was T-boned by a dump truck near McBride Boulevard. Ronaghan was in the backseat and the force of the crash caused her head to hit the passenger side window repeatedly.
"I don't remember the truck hitting us because I didn't see it so I didn't brace myself or anything but I remember seeing my mom's head stuck in the glass with blood dripping…," she says. "I was awake. My eyes were open but I wasn't moving or functioning."
Ronaghan was rushed to Royal Columbian Hospital with a diffuse axonal injury, a common traumatic brain injury that can also be one of the most devastating — connections in the brain tear, which can lead to death, or being left in a vegetative state. As she underwent emergency surgery to try and mitigate the damage and relieve bleeding and swelling around her brain, Ronaghan was given a five per cent chance of survival.
Survive she did, but making it through the surgery was just the beginning. After surgery Ronaghan was placed in a drug-induced coma for a week — she didn't wake up for three and a half months.
The nature of her brain injury meant that this formerly vibrant, active young woman — an accomplished ballet dancer and biathlete — had to start over, building strength and relearning how to walk, eat, get dressed, take care of herself and even communicate.
Ronaghan is this year's Courage To Come Back Award recipient in the Physical Rehabilitation category for her hard work and determination in recovering from her devastating brain injury.
She spent several months at Sunny Hill Health Centre, a rehabilitation centre at B.C. Children's Hospital for children and teens, and then G.F. Strong Rehabilitation Centre. Ronaghan was initially told it was extremely unlikely that she would ever walk again. Ten months after the crash Ronaghan was sent home in a wheelchair and her mother had to help her with every aspect of her personal care — showering, going to the bathroom and getting dressed.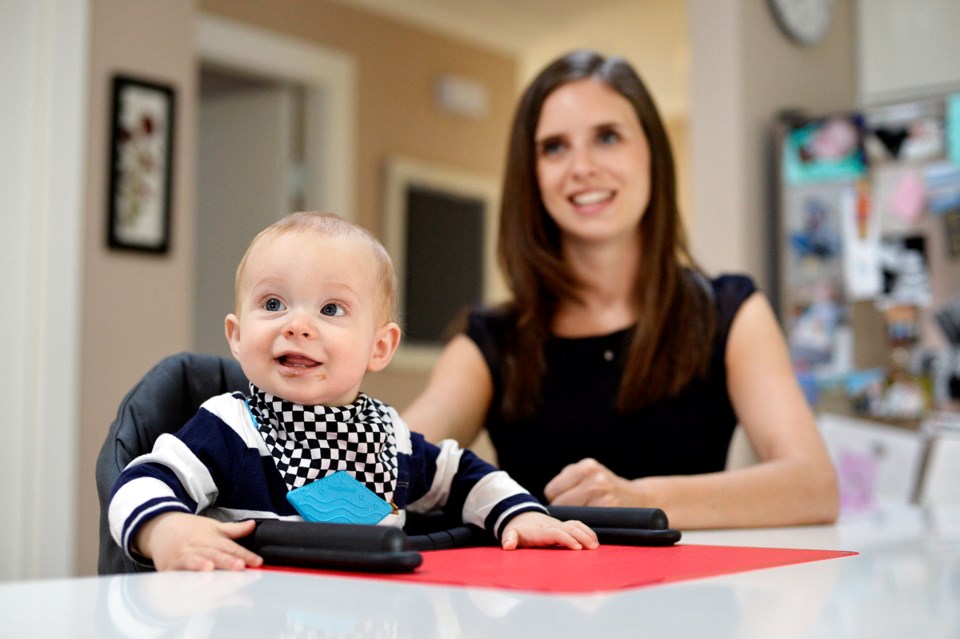 Not one to back down from a challenge, Ronaghan had physiotherapy three times a week as well as countless appointments with speech therapists, occupational therapists and a counsellor. She set goals for herself — learn how to walk, get back in physical shape and get her life back.
Within a few months, Ronaghan was able to walk on her own with the help of a walker and was on the road to regaining her independence.
Rongahan's mother had encouraged her to start a journal as a way to express her thoughts and feelings. Even that was an extreme effort, as initially she was only able to use the index finger on her right hand, but she persisted and a chance encounter inspired her to keep writing in the hope of helping others.
Less than a year after the crash, Ronaghan and her mother returned to Royal Columbian to visit a friend.
"She took me to the ward where I was in a coma and all the nurses were amazed because I was walking with a walker," she says.
As they walked through the ward, Ronaghan asked her mother which bed she had been in.
"She pointed and there was a young man in it… and his dad was at his bedside and a nurse said to the man 'She was in this bed… not even a year ago.'"
Ronaghan says the experience of seeing another young person in a similar situation inspired her to start writing to help others, to be an advocate and to share the story of her recovery.
"[Doctors and therapists] don't know for a fact that you're not going to walk, they don't know for a fact that you won't have a family, they don't know for a fact that you won't run."
The result is a manuscript for a book, You are my Sunshine: The Journey Through my Recovery of a Traumatic Brain Injury, and her website harrietronaghan.com.  She is currently looking for a publisher.
In addition to her physical goals, Ronaghan had another in mind, something that at the time seemed like a pretty far-fetched dream, she says — to one day get married and have a baby.
Just 19 months after the crash, Ronaghan took the first step and reached out to the man who'd eventually become her husband. She met Tyler Ronaghan when the pair were teens through biathlon but had not seen each other in a couple years.
One date led to another and the couple got married on Aug. 27, 2016 — exactly nine years to the day after the accident.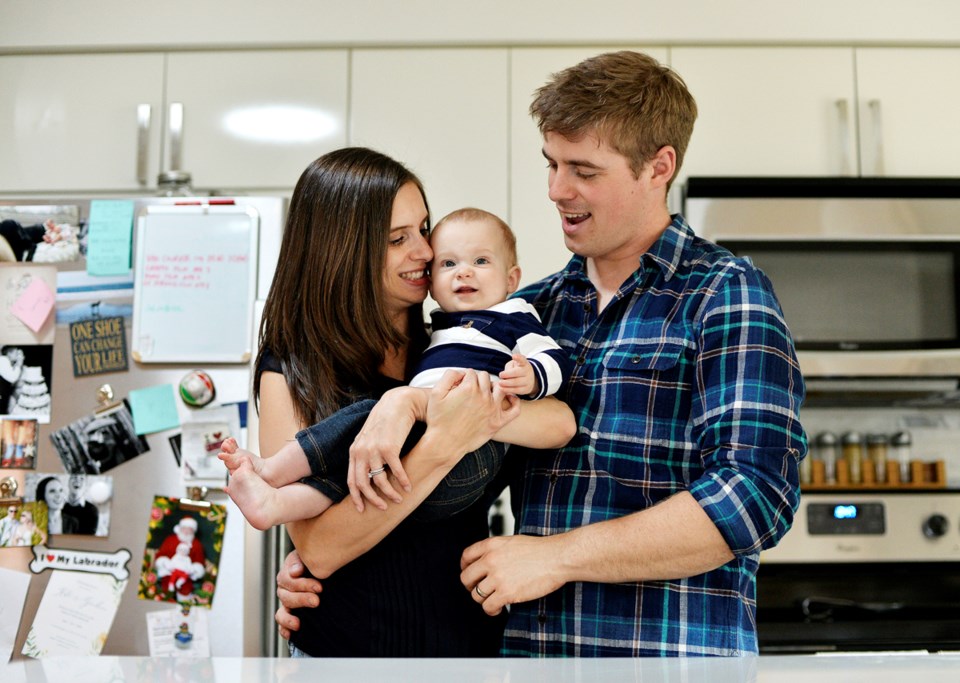 "I wanted the anniversary to have a good meaning and for it to be positive because [through] my entire recovery positivity has been my thing," Ronaghan says. "You tell me I can't do something, I'm going to make sure that I'm going to do it and I just kept on smiling, that's all you can do."
Less than two years later, Ronaghan realized another one of her dreams — in June 2018 she gave birth to the couple's first child, Charlie.
"I can't even begin to describe the joy he brings me," she says in her award nomination. "I love him so much. Every time he smiles I'm reminded of how blessed I am."
Ronaghan says her determination helped her push through the dark, difficult times in pursuit of her goals and dreams for the future.
"I never really listen to anyone saying, no I can't do something, because I could," she says. "If anything, that drove me to prove them wrong because [of] my inner strength."
The Courage To Come Back Awards gala takes place April 24 at the Vancouver Convention Centre.
For the past 20 years, the Courage To Come Back Awards have raised more than $16 million for Coast Mental Health to support people recovering from mental illness in the Lower Mainland, through housing, support services and employment. The awards celebration is a major fundraiser for Coast Mental Health, which believes that, through compassionate care and support, everyone can recover. More information at couragetocomeback.ca.
@JessicaEKerr
jkerr@vancourier.com