An Anglican priest, a OneCity council candidate and a Mennonite pastor were among those arrested after protesting with some 20 religious leaders outside Trans Mountain's Westridge Marine terminal Friday.
Religious and faith leaders set up blockades at both entrances to the terminal, turning away workers and vehicles from 5:30 a.m. Friday morning, and stayed into the afternoon, protesting, singing and praying. The group responded to an invitation from Tsleil-Waututh Nation member Will George to religious leaders and "all people of faith and spirit" to oppose the project.
Rev. Emelie Smith, the parish priest at St. Barnabus Anglican Church in New Westminster, was the first person arrested. She said she was protesting because she felt compelled by her faith to support local Indigenous peoples' opposition to the pipeline.
"This is a way we are called to live out the reconciliation is in standing with the Tsleil-Waututh and others to defend this holy land," she told Burnaby Now prior to her arrest. "I think our faith teaches us that we're not supposed to just say nice things to eachother, we're supposed to live out our faith in our bodies ... we believe in taking action."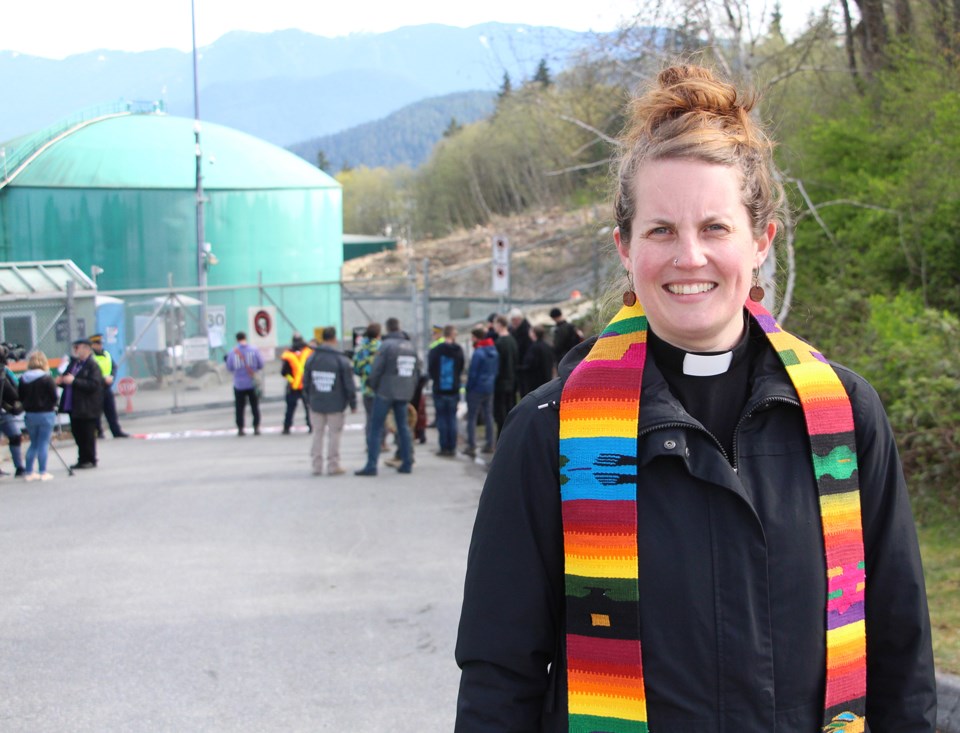 Former Mennonite pastor Steve Heinrichs, originally from Burnaby, was also those arrested. As someone who grew up in here, the pipeline issue is important to him, he said.
"It feels like it's a part of me. I grew up every morning looking at Burnaby Mountain. I could see the tanker silos since I was little kid," he told Burnaby Now prior to his arrest. "We need to get off this if we're still going to have a beautiful Burnaby, let alone country and planet to share."
A larger multi-faith protest is scheduled for next week at the Burnaby terminal on Shellmont Street.