When Christine Chuk was killed in a car accident this past April, her colleagues at St. Paul's Hospital were devastated.
Not only had they lost a dedicated member of the pathology and laboratory medicine team, but they also felt they had lost a member of their family.
What could they do to honour her life?
Dr. Martin Trotter knew that Chuk, a laboratory technologist, was dedicated to the work she did on behalf of the hospital's patients. He and the rest of the team set up a memorial donation page and were able to raise more than $20,000.
The money was donated to the hospital's annuals Lights of Hope campaign, which raises $3 million a year for the hospital's "greatest need" fund. Based on requests from staff and patients, the money is dedicated to purchases that, over the regular course of the day, make lives better for patients. In past years, the funding has paid for such things as upgrading a patient waiting room or buying equipment such as a new bladder scanner.
This year, a six-foot gold star shines brightly from the wall of lights greeting passersby on Burrard Street. It is in memory of Chuk.
This generosity by staff does not surprise Broek Bosma, the hospital foundation's chief development officer.
"If you know St. Paul's, you'll know we use the word family a lot here and that extends to all our staff, our patients and our volunteers," he says. "Christine's colleagues valued her as part of their family and wanted to — needed to — recognize her and the loss of a member of their family.
"It's a unique place, St. Paul's," Bosma adds. "A lot of people here have a deep connection to the institution itself."
That connection is rooted in the hospital's founding by the Sisters of Providence in the early 1890s. The nuns noticed that many of the people who surged into the city during the 1894 gold rush had no one to care for them. They opened a 24-bed compassionate care hospital and named it after both named after both then-Bishop Paul Durieu of New Westminster and Saint Paul.
The hospital has been earning the respect of patients and staff ever since. "It's about being treated as a person, not a patient. It's about acceptance, and meeting people where they are in their health journey and their personal journey," says Bosma. "It's in the language we choose when we interconnect with one another."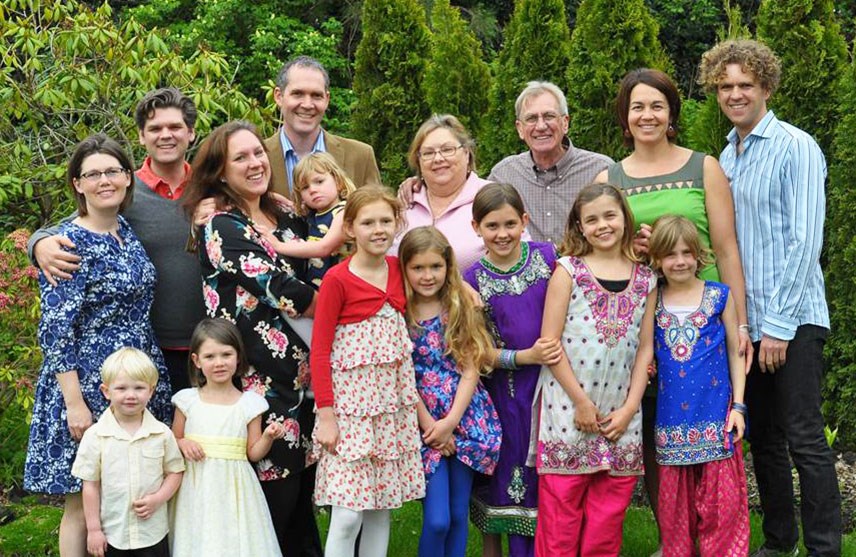 Hanging near Christine Chuk's star is a star in memory of Bosma's father. Not only does Broek work on behalf of St. Paul's but his brother Laine is an anaesthetist and leads the resident's program, his sister Lilac's three children were born there and their mother, who has a chronic illness, is a frequent patient there.
"We see the light every day and remember my dad and remember each other," Bosma says. "Every day is different. Some day you feel it's a celebration and sometimes you feel sad about it."
Altogether, Providence Health Care staff and volunteers have raised nearly $600,000 for this year's Lights of Hope.
The Lights of Hope campaign continues until January 8. Just before Christmas it was about $200,000 short of its $3-million goal but Bosma is confident the goal will be reached. The minimum donation for a star on the wall is $5,000 but smaller donations are also welcome. To donate or find out more go to Lightsofhope.helpstpauls.com.