Vancouver's park board is touting a new restaurant set to open in Stanley Park, but not everyone is on board.
Later this year, Vancouver Park Board and Stanley Park Brewing will open a new operation at the site of the old Fish House restaurant near the tennis courts in Stanley Park.
In November 2016, the park board approved a lease agreement with Stanley Park Brewing for a restaurant with small batch brewing on site and retail use at the former Fish House property. The building has been used as a restaurant that included two "active patios"for almost 70 years, states a park board press release.
"We are very excited to be working with the park board to transform the former Fish House into a new community oriented restaurant with a small batch brewery," Brian Kuhn, general manager at Stanley Park Brewing, said in an email to the Courier.
The $4.5-million project will include a full-service restaurant, small-batch brewing, a retail space and growler filling station, as well as a space for private functions, all within the existing footprint.
A group calling itself Stanley Park Advocates is opposed to the new operation, saying allowing a beer company to take over the space sets a precedent of putting breweries in parks.
Stanley Park Brewing is owned by Labatt, which is owned by Anheuser-Busch InBev, the largest beer conglomerate in the world.
The group is also concerned about the impact construction and operation of the restaurant will have on a nearby heron colony.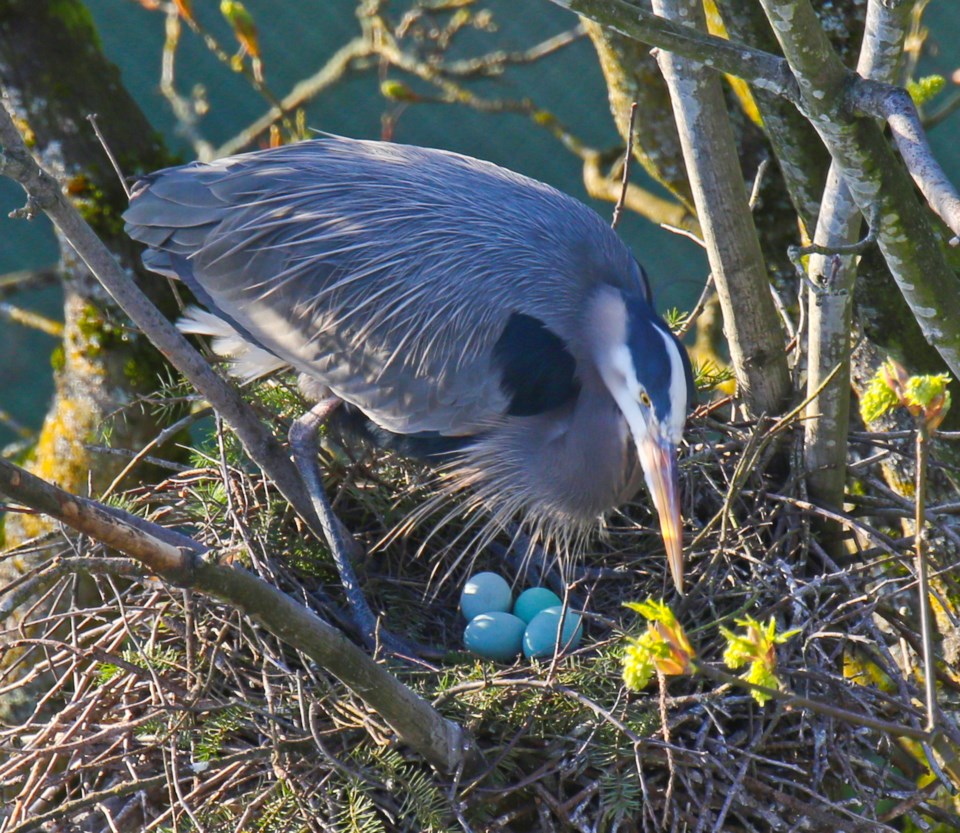 Spokesperson Maria Morlin, a biology teacher at Vancouver Community College who studies herons, said the disturbance could have a negative effect on the colony, which currently includes 120 nests.
She said she is concerned that the herons will abandon the colony.
"Heron breeding areas need to be within 10 kilometres of feeding, which is the ocean, so there's not very many spots where they can actually have a colony," Morlin said. "And their numbers are also not that great. They are a vulnerable species on the brink of being endangered."
She added that if the herons were to abandon the colony, it's not certain that the population numbers would stay stable.
"They would probably decline in the province because this is a feeder colony for the province."
Newly minted park board chair Stuart Mackinnon, who voted against the lease agreement back in 2016, said he is "confident that we can deliver a restaurant at this historic location in a way that is completely consistent with our mission and mandate to protect and preserve parks and green space in the City of Vancouver."
He added, "Our partners at the Stanley Park Ecology Society havereassured our board that the magnificent Pacific Great Blue heron colony at 2099 Beach Avenue will not be harmed by the careful and continuing use of this space as a restaurant."
Kuhn said the company has heard the concerns about the herons and is something it is taking seriously.
"We have worked closely with the park board and the Stanley Park Ecology society to understand any risks to the park's ecosystem," he said.
Park board biologist Nick Page said nesting herons are tolerant of urban activities once a colony settles in.
"The Stanley Park nesting colony co-exists with constant use of the surrounding area by people, dogs, tennis, lawn mowing and other park recreation and maintenance activities,"he said. "In fact, some heron colonies benefit from urban locations because human use can reduce eagle predation on eggs and chicks."
Stanley Park Brewing is currently in the process of obtaining its liquor licence for the location, with the application going before city council Wednesday.
Morlin said several members from Stanley Park Advocates are planning to speak against the application at the Wednesday's meeting.