Not a fan of waiting in line to get your Starbucks fix every morning?
A new delivery service in partnership with Uber Eats means you'll soon be able to have your Starbucks coffee and sous vide egg bites delivered to the office, home, the park or even the kids' baseball or soccer game — without the lineup. The delivery service is scheduled to begin this summer.
Uber Eats delivery service will soon offer customers in major Canadian cities, including Vancouver, Toronto and Calgary, the opportunity to choose from the majority of Starbucks' menu for delivery from hundreds of stores nationwide.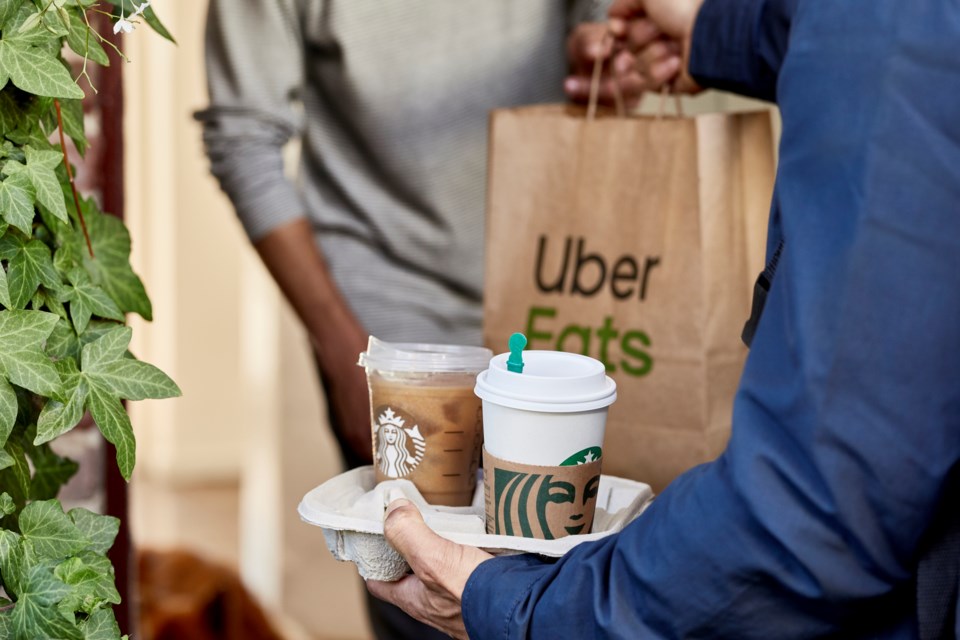 The Canadian launch of Starbucks Delivers is a continuation of the test that began in 2018 in the U.S. and further global expansion earlier this year. Starbucks Canada joins delivery initiatives in the U.S., U.K., China, Japan, Hong Kong, India, Singapore, Indonesia, Vietnam, Brazil, Mexico and Chile.
The opportunity with Uber Eats brings together the fastest growing meal delivery service in Canada with one of the largest food and beverage retailers. Starbucks plans to leverage Uber's expertise in providing delivery services, which is already well-established, and use it as a way to reach new customers who are already using the Uber Eats platform.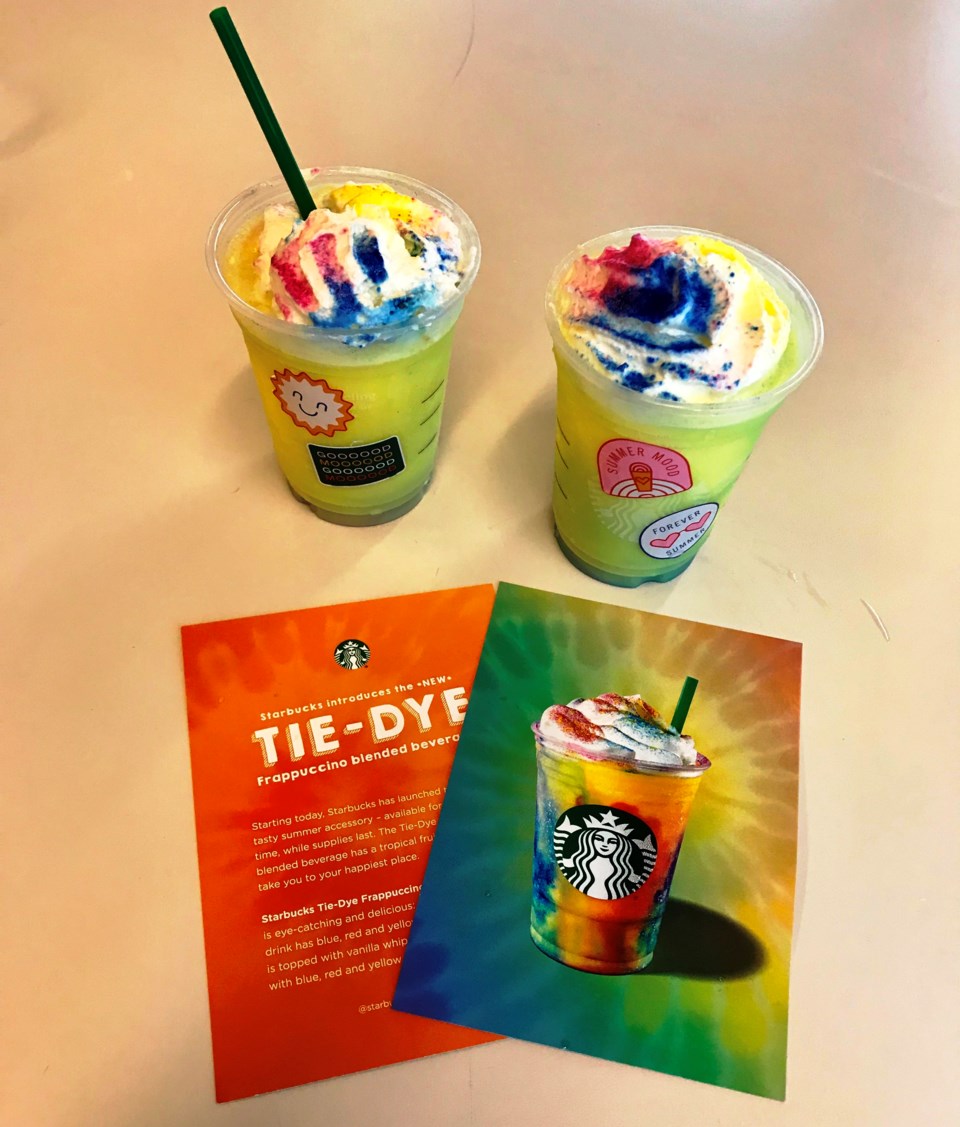 "Our success is rooted in our ongoing commitment to bringing exceptional customer experiences through significant investments in technology and product innovation. Uber Eats is the ideal partner to help share the Starbucks experience wherever our customers are," Michael Conway, president, Starbucks Canada, said in a news release. "Learning from our global Starbucks Delivers rollout, we've incorporated unique company packaging and standards to deliver Starbucks products to Canadians without compromising the high-quality of handcrafted beverages, food and service they expect from us."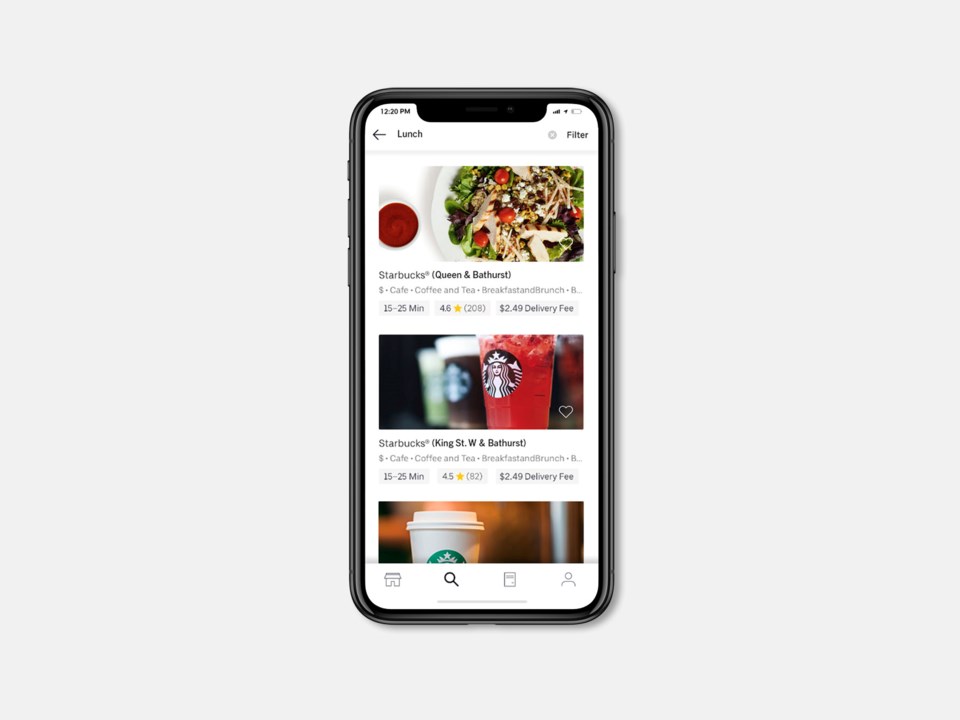 The ultimate convenience  
Customers will be able to access Starbucks Delivers through the Uber Eats mobile app, available on iOS and Android devices.
Key features of the Starbucks Delivers experience include:
Starbucks Experience
Starbucks has developed unique packaging and beverage solutions to ensure quality and experience of hot and cold menu items.
Customization
With the majority of Starbucks core menu items available directly from its menu — and more than 170,000 beverage customizations available — customers will be able to create their orders to specifically suit their tastes.
Quick, reliable delivery
Powered by the Uber Eats platform, customers can follow their orders within the mobile app and track the progress and location of the Uber driver to ensure proper delivery of their food and beverage items within 30 minutes.
"We know that Starbucks fans are passionate about the brand and they'll be delighted that they can now enjoy most of their favourite products whenever and wherever they are at the tap of a button," Dan Park, general manager of Uber Eats Canada, said in the news release. "Order your team their favourite lattes for the Monday morning meeting or have lunch delivered to the park. Uber Eats is very excited about partnering with Starbucks to unlock the power of on-demand delivery."
@sthomas10