Like so much development in Vancouver, the city's newest school is built skyward.
Crosstown elementary is four-storeys tall, has a parkade for a basement and features the latest pedagogical advancements, including an open, un-walled library and shared teaching spaces known as "learning studios" not strictly classrooms, which are fit with wobbling stools for "kinetic learners" who need a little or a lot of movement to maintain focus. And it's got Wi-Fi.
The first school in B.C. surrounded by sky-scrapers is flush between a high-rise condo (the Firenze Tower, which is home to two students) and Expo Boulevard across from Rogers Arena (where one student's father, until recently, wore a Canucks jersey). There is no conventional playing field, but in typical urban fashion, the school's rooftop serves as outdoor space with benches, planters, trees and even a stage, all open to the elements and views of the port, the North Shore and adult interactions in Andy Livingston Park.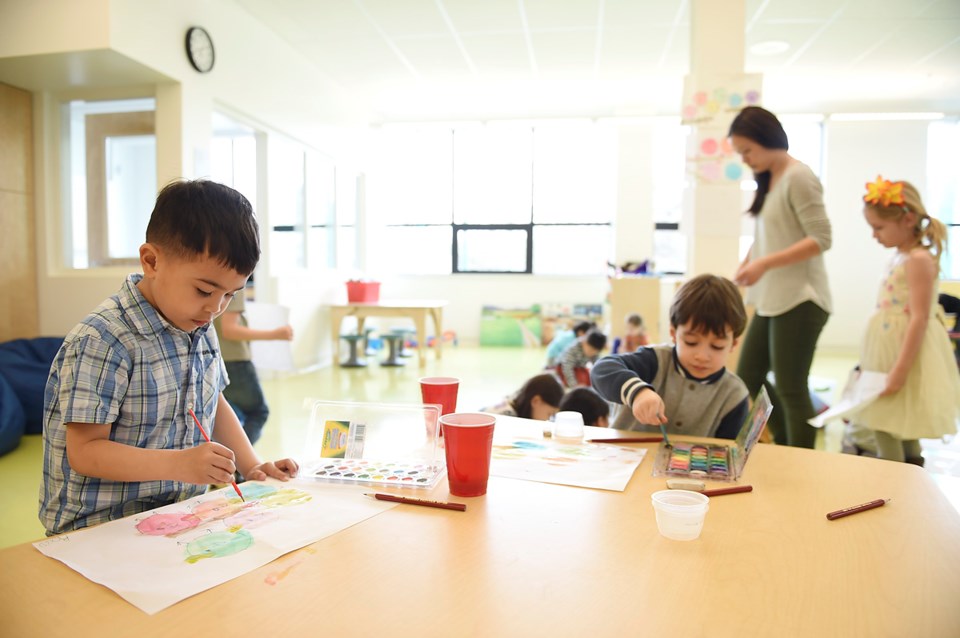 "The school grounds end at the sidewalk," said principal Bruce Murton, a veteran administrator with a sense of humour that plays well with his young charges, especially the tweens. The lack of outdoor space presents a few uniquely downtown problems, but many the school has been built to address.
"In Vancouver, this hasn't been seen before, but because real estate is so expensive, you have to go up and not out. So, the prototypical 10-acre site that has a grass or gravel field is too expensive to do," he told the Courier during a private tour of the gleaming, attractive school.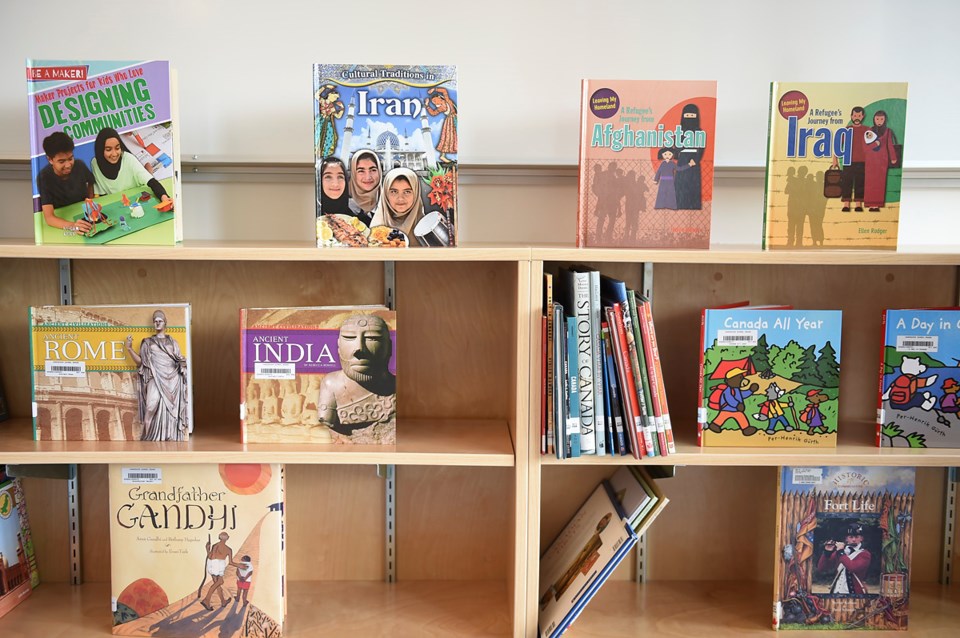 The playground is on city land, where the park board is putting the finishing touches on a park that includes a xylophone structure, a drum and a climbing rig that doubles as a sun dial.
This public space brings more serious issues, too. School staff does regular sweeps for needles through the day, just like at other nearby schools, including Strathcona elementary.
"This is a high-traffic area and it's quasi inner-city, so you get sex, drugs and hip hop. You get needles, but at the same time we have a beautiful new facility and gym," said Murton, who noted the sweeps are not onerous. "It's about safety."
The school opened to 80 students in kindergarten and grades 1 and 2 on March 27. Built for 507 learners, the school will open to students in all grades next September.
The Vancouver School Board contributed $3.5 million to the $19.7-million project, and the city chipped in $760,000 to build a second multi-purpose room for day care and community rentals.
mstewart@vancourier.com
@MHStewart