For today's daily double, Courier readers, this emotion describes Jessica Tracy's reaction when she learned that her book was mentioned in a Jeopardy! question.
What is "blown away"?
On Wednesday night, the UBC psychology was riding in a taxi from the Los Angeles airport to her hotel room when she got a text from one of her graduate students, Eric Mercadante.
Mercadante's mother is an avid Jeopardy! fan and tapes the nightly show. While Wednesday night's question might not have excited the contestants – none of whom came up with the right question — she was thrilled to see a book by her son's professor used as a question. She told her son and he immediately texted Dr. Tracy, who is in L.A. for a conference.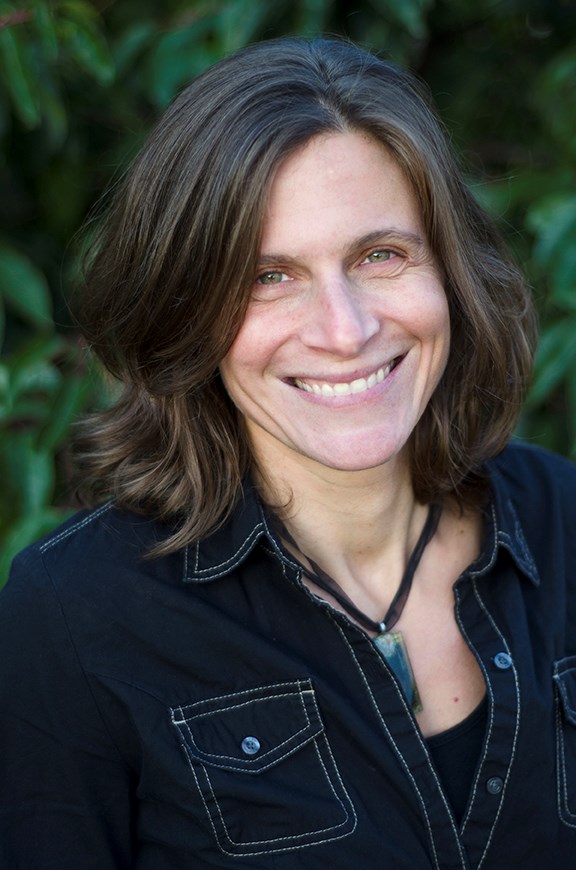 In 2016, Dr. Tracy had written a book called Take Pride: Why the Deadliest Sin Holds the Secret to Human Success. It explores pride's dual personality. There's the bad, narcissistic pride that's based on a false sense of self but there's also the positive, authentic, achievement-oriented pride.
"Why did Paul Gauguin abandon middle-class life to follow the path of a starving artist? What explains the massive success of Steve Jobs, a man with great ideas but weak programming skills and a questionable managerial style? How did Dean Karnazes — the famed 'Ultramarathon Man' — transform himself from a directionless desk jockey into an extreme athlete who once ran fifty marathons in fifty days? As the renowned emotion researcher Jessica Tracy reveals in Take Pride, each of these superachievers has been motivated by an often maligned emotion: pride," says UBC's Emotion Lab when describing the book. "By making us care about how others see us and how we see ourselves, pride makes us strive for excellence."
LinkedIn influencer Adam Grant mentioned the book on his blog. Shopify chose it as one of its "2017 books to read by Women for Entrepreneurs." More recently, in January it was named one of "12 Books for Ambitious Women Entrepreneurs by StartUp Mindset."
Maybe one of the writers on Jeopardy! is an ambitious woman entrepreneur who liked the book because there it was under "Emotions" on Wednesday night's show:
"In the book 'Take' this, Jessica Tracy says this sense of self-worth has led to many great accomplishments."
Sixteen-hundred-dollars rode on the right answer.
"What is confidence," the contestant asks.       
No, host Alex Trebek replies.
The other two contestants were equally stumped. The buzzer sounds.
"It's pride, Take Pride," Trebek says.
As for Dr. Tracy, "it was pretty cool" to watch her 15 seconds of fame, she told the Courier on Friday. "It's a good little life highlight."
And, along with her surprise and delight in having her book mentioned in a show watched by 10 million people a night, she too is entitled to feeling a sense of pride that her hard work and dedication have been acknowledged.