Most families have special traditions on Christmas morning.
For Jemal Damtawe, that tradition is spreading hope and encouragement to people in Union Gospel Mission's alcohol and drug recovery program.
He does this by sharing his own life story and handing out gifts at UGM, an organisation that provides meals, education, shelter, safe and affordable housing, recovery programs, and support services to those struggling with homelessness and addiction in the Metro Vancouver area. 
"This Christmas, I'll be 13 years clean and sober. No alcohol or drugs," he tells the Courier with a wide smile, at UGM's East Hastings Street centre cafeteria.
It's hard to describe Damtawe's life simply. His tale is one of violence, trauma, addiction, loss and recovery. So much has happened; he's put it all down in a recently published book, 'Forced paths, ordered steps – When our addiction meets Jesus.'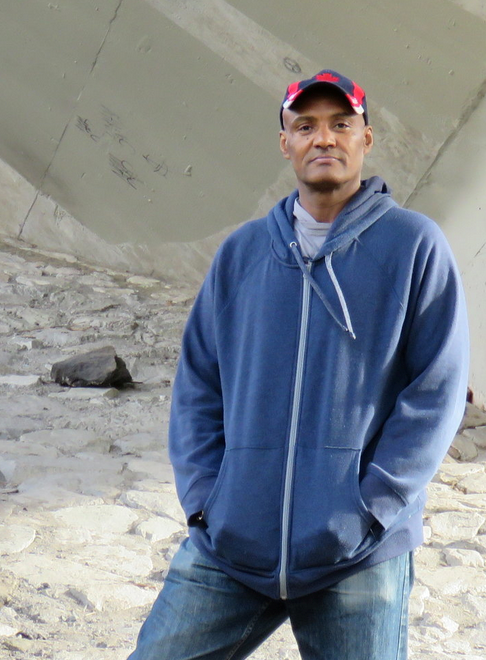 The 49-year-old says the life he leads now is, "his second chance."
Originally from Ethiopia, Damtawe was kidnapped by uniformed soldiers as a 15-year-old and forced to fight in a "brutal and barbaric" civil war. 
In his book, he writes that his happy family life "changed into something that is hard to imagine, a world where there was no peace or joy."
After three years of fighting for a cause he did not understand, and one failed attempt to escape the madness, he and a friend eventually left Ethiopia as stowaways on a cargo ship.
By the age of 20 he made it to Montreal.  He started a family and opened a restaurant, but he says it all fell to pieces.
His memories of life as a child solider plagued him for many years to come – leading him down a dark road of gang violence in Portland, Oregon, drugs and homelessness.
"I couldn't sleep, I would have nightmares about the war. I would shutdown my nightmares by using drugs and alcohol. By doing that I lost my family," he explains.
"My life was just upside down."
He decided to leave the gang world after he was shot twice. He says he went into hiding before moving to Vancouver at the end of 2004. His life continued on a downhill spiral, until the overdose of a close friend gave him the wake up call he needed to seek help.
Christmas Day, 2005, now holds a lot of significance for the father of two. It is the day he decided to sober up for good.
"At that time I was homeless, so depressed and there was too much in my mind – I cried to God, 'I need help, I can't do this anymore'," he told the Courier.
He says he discovered UGM after someone told him he could find a free meal at the centre, which led him to find the program that would save his life.
"To come into UGM's program you have to be clean for 72 hours, so I stopped that Christmas Day," Damtawe says.
"Since then a lot has changed. A lot of people helped me and guided me."
The program led Damtawe to work as an outreach worker for UGM and later as a reverend. Today he ministers, performing marriages, preaching and reaching out to the homeless and those who still suffer from addictions.
During the past 9 years, Damtawe has played a role in helping at least 100 people off the streets.
"I've seen a lot of people change their lives," he says.
"While helping people, I see myself because I know what they're going through. I've been through that, so I can relate and encourage them."
His smile grows as he explains how every Christmas for the past 12 years he's done just that.
On Christmas morning about 60 people, recovery program attendees and alumni, gather at UGM to celebrate the holidays.
There's a service, Christmas brunch, carols, and a gift exchange. Each person gets a bag of gifts and they compete for prizes in games.
"For me, being here on Christmas is about encouraging those guys to stay in the program, bringing hope and telling them not to give up," Damtawe says.
Over the last couple of years it has become a family affair, with his wife, Vincia, and six-year-old son, Adam, joining him at his service and bringing energy to the event.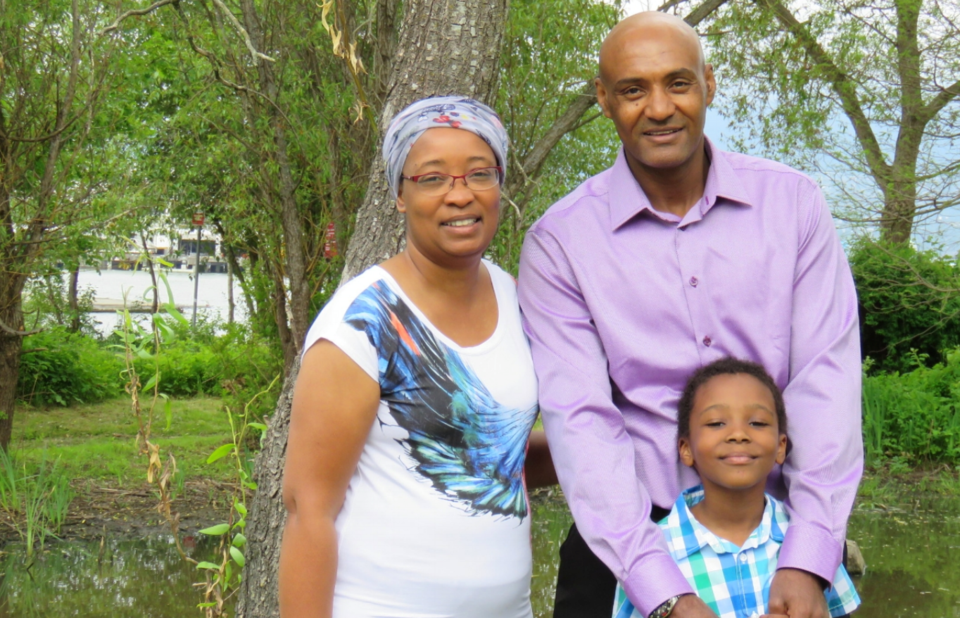 "I had been coming by myself all these years and now I bring my wife and son and they enjoy it a lot," Damtawe says.
"Most people who come into the program have lost everything because of drugs and alcohol and they have walked away from family, even like myself.
"In that moment, it is very hard, especially on Christmas Day to not have family around them.
"I think my family being here brings life. I see a lot of people smiling.
"I see their eyes light up, and see them start to think 'you know what, I can do it.' It is very encouraging."
Damtawe says he couldn't imagine Christmas Day any other way.
"For me, this is it. There is no other plan for Christmas Day. This is what we do."