Another provincial election, another set of issues to consider as you cast a ballot for the candidate of your choice in one of the city's 11 ridings.
So what's on your mind, Vancouver?
Maybe it's affordable housing or homelessness or the drug overdose crisis. Transit and traffic congestion are probably near the top of the list. Child care is a hot topic, too.
Those were some of the issues Mayor Gregor Robertson identified when asked by the Courier to name the city's top three to five that need to be addressed by the next provincial government.
For the mayor, whose ruling Vision Vancouver party has kept relatively quiet during provincial and federal elections, the decision to put the next government on notice is a deliberate one.
Such political spotlighting has its roots in the 2015 federal campaign when Robertson participated in a Simon Fraser University-sponsored forum and quizzed candidates on housing, transit and the need for infrastructure funding.
This time around, the former NDP MLA has some of his councillors — Raymond Louie and Andrea Reimer — pumping up Twitter followers and subscribers to Vision's email list to call for better transit, affordable housing and rights for renters.
The mayor's involvement in both campaigns suggests a frustration with long-serving political parties that aren't delivering on the needs of residents, despite efforts of the city to tackle issues such as affordable housing, the overdose crisis and homelessness, which are largely the jurisdiction of senior levels of government.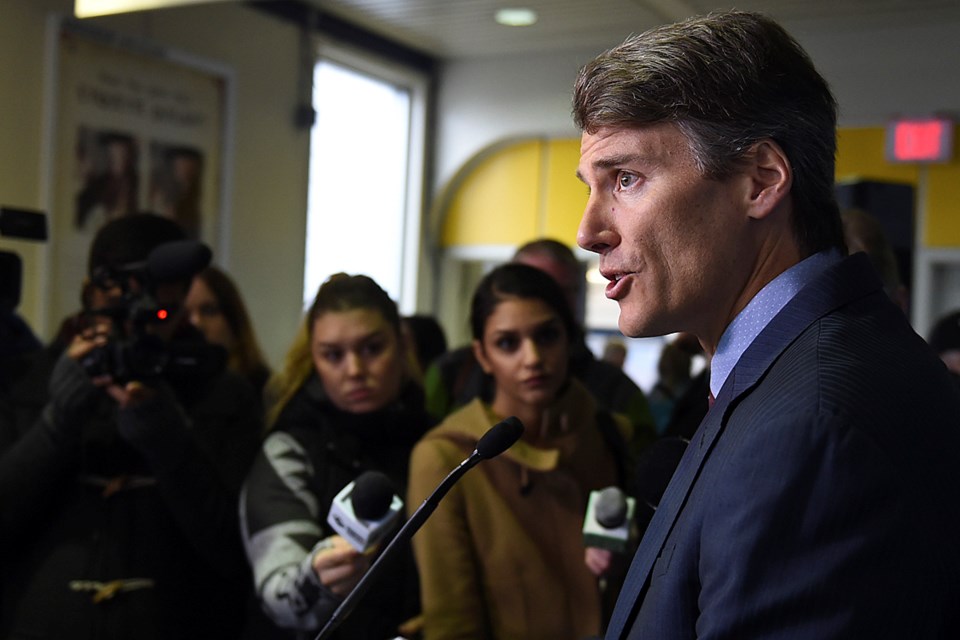 "We can't continue to wait — the pressure is overwhelming, particularly when people are dying," said Robertson, standing in the lobby outside his office after a recent city council meeting in which he received news about an increase in the homeless population. "We have to take it to the next level. You'd think in a democracy it would be more obvious and that people trying to get elected in Vancouver would be championing our issues."
Robertson has also taken his demands regionally, fronting campaigns organized by Metro mayors to convince the next provincial government to invest more in transit and commit to open 1,000 transitional homes per year for the next three years to address homelessness.
The three mainstream parties vying for votes argue they're on the case, as their leaders outlined somewhat in their first debate April 20 at a studio in Vancouver, near the former Olympic Village.
The format of News 1130's debate, which featured the Greens' Andrew Weaver, the NDP's John Horgan and the Liberals' Christy Clark, didn't allow for deep dives into policy but all three politicians promised the predictable: a prosperous British Columbia under their leadership.
Weaver: "We've outlined a vision for an economy of tomorrow; we're not trying to chase the economy of yesteryear."
Horgan: "The commitment that I've made in this campaign is to focus on an economy that works for everybody — not just at the top — but the entire province."
Clark: "I am running for a second term because in these last four years British Columbia has really got on a roll. We're just getting started and we don't want to end that."
Each party's platform considers many of Robertson's issues, including transit, affordable housing and homelessness. The overdose crisis, child care, health care and education are others highlighted by the parties.
The Liberals are standing by their record, boasting of "record new investments" in schools, hospitals, transit and roads. The party also takes responsibility for "leading the nation in economic growth," spending $1 billion on "affordable housing programs" and reducing the number of people on welfare by 59,000 since 2001.
If re-elected, the Liberals promise to spend $2.2 billion to help fund major transit projects such as a subway for the Broadway corridor, create 8,000 new childcare spaces by 2020 and ensure $10 million of federal government money is used to reduce overdose deaths.
The NDP and the Greens promise big spends to create affordable housing, cut traffic congestion, raise welfare rates, lower the cost of child care, increase the minimum wage and create a ministry for mental health and addictions.
All of it sounds promising for Vancouver.
But for the NDP or Greens to see their promises through, there is the obvious challenge: Knocking off a Liberal government that despite its critics in Vancouver has managed to avoid a major tumble in 16 years and received enough support across the province to keep a secure footing in Victoria.
• • •
Although Robertson and Vision Vancouver are using this election to amplify their demands of political parties, their criticisms of the ruling B.C. Liberals have been consistent since they won power at city hall in 2008.
Consider the political pedigree of Robertson and company: a mix of former NDP MLAs (Robertson and Tim Stevenson), a wannabee NDP MLA (Geoff Meggs, who lost a nomination bid in Vancouver-Fairview and was former communications manager under NDP premier Glen Clark), oft-asked potential provincial candidates (Louie, Heather Deal and Kerry Jang) and a councillor who once ran the Greens' provincial campaign (Reimer).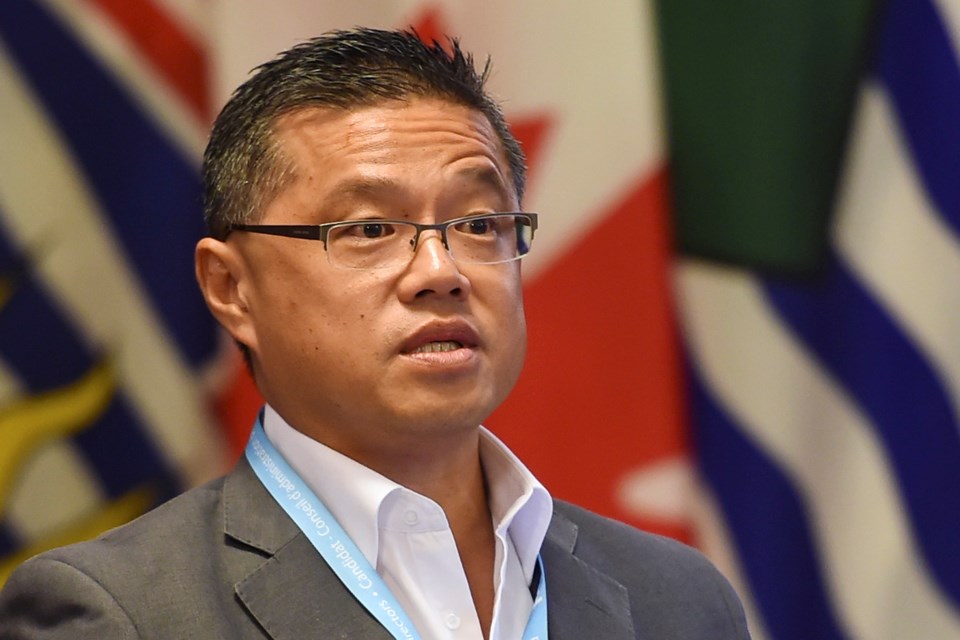 But Louie, who acknowledged the NDP asked him to run in this election, argued better transit, more affordable housing and ending homelessness are not partisan issues. More directly, he said, they are obvious public demands for an increasingly unaffordable and congested city.
"Some may want to paint it as a political slant, but I think the more logical direction should be: Is there a problem? Is the government solving it? Are they doing enough?" Louie said. "And we say at the local government level, they're not."
He echoed Robertson's concern that people are dying at an unprecedented rate from drug overdoses in Vancouver, despite a widespread naloxone program, moving a mobile medical unit into the Downtown Eastside and allowing nonprofits and others to set up injection rooms. A total of 922 people died in B.C. last year, with more than 200 in Vancouver.
Homelessness at all-time high
The homeless population is also at an all-time high at 2,138 people, despite the provincial government's investments over the past decade to construct 13 supportive housing buildings, buy and renovate more than 20 single-room-occupancy hotels, fund shelters and supply rent supplements to low-income people.
"We really should not be needing to be as involved as we are," said Louie, who as past president of the Federation of Canadian Municipalities continues to lobby the federal government to invest more in housing and transit. "It's only as a result of the under-investment made by the previous federal government and the current provincial government that we find ourselves in this situation."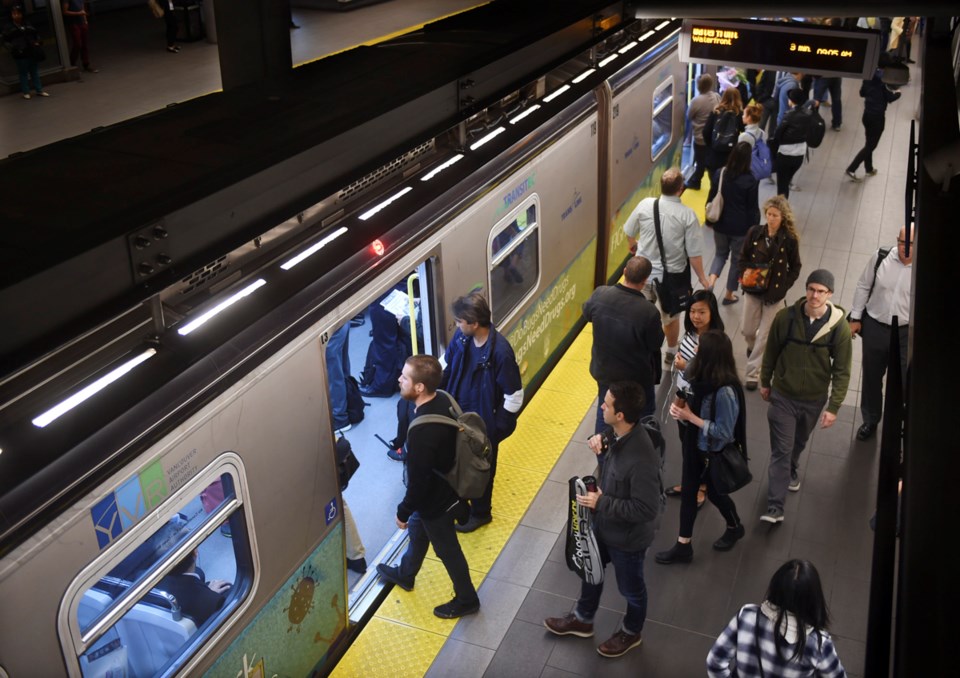 That "situation" is what Louie, as vice-chairperson of Metro Vancouver, and Port Coquitlam Mayor Greg Moore, chairperson of Metro Vancouver, discussed recently in private meetings with Weaver, Horgan and the Liberals' Peter Fassbender (Clark was not available).
The meetings were an extension of Metro Vancouver's "local government matters" campaign, which features a website identifying transit, affordable housing and protecting the environment as issues for municipalities.
So how did the discussions go?
Louie's answer focused on what Fassbender said — that another transit and transportation referendum is "not off the table." That means if the mayors want to raise taxes to help pay for transit improvements, it will likely have to go to another vote.
The referendum in 2015 saw 62 per cent of voters oppose paying a 0.5 per cent sales tax increase to help pay for the mayors' $7.5-billion, 10-year transit and transportation plan — a vote that Louie and Robertson have said was set up to fail and derailed progress of transit improvements.
"The prospect of us getting sufficient investments into housing and transportation and such is in question from the provincial Liberals," concluded Louie of his meeting with Fassbender.
The region's mayors have called on political parties running candidates in this election to endorse and fully commit to help pay for the mayors' entire transit and transportation plan.
The federal government promised $2.2 billion, and the Clark government agreed to match that amount, although more than $350 million is still needed for SkyTrain upgrades and improvements to transit service and stations. That's on top of more money required beyond the one-third commitment from the Clark government for the $1-billion replacement of the Pattullo Bridge.
Developers' fees
The mayors also want the next provincial government to introduce legislative changes to allow municipalities to charge developers a fee when building projects around transit hubs.
Robertson said such a funding tool could pay for a majority of the region's 20 per cent portion of the plan, which calls for a subway along the Broadway corridor, a light-rail system in Surrey, a new Pattullo Bridge, more buses and SkyTrain cars, improved HandyDart service and upgrades to transit stations.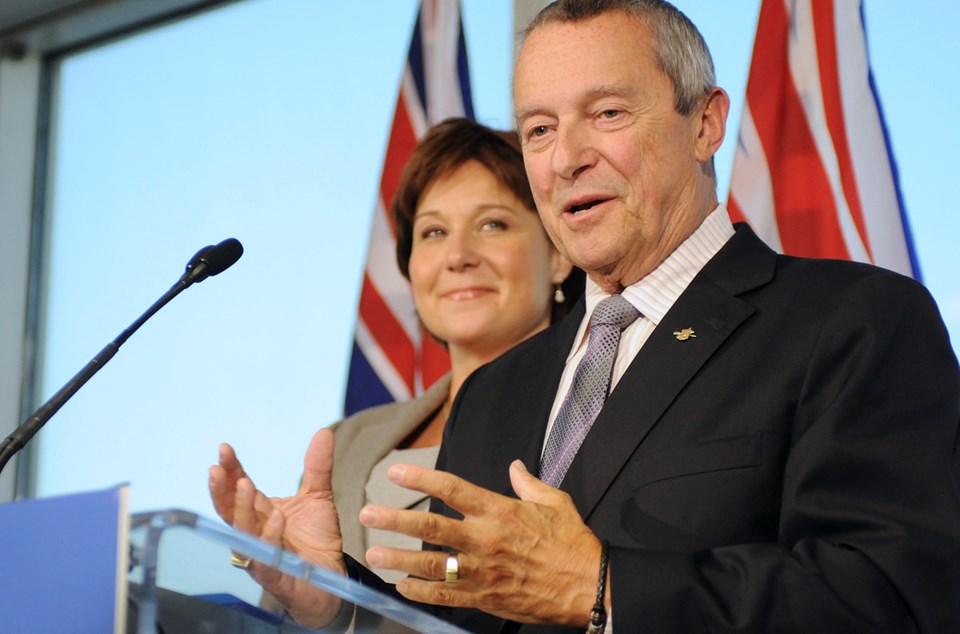 The Courier spoke to Fassbender earlier this month on the same day the region's mayors launched their "cure congestion" campaign. He said the fee scheme for developers has been discussed and is an option. But he made no commitment to change legislation to implement it.
As for the Liberals' commitment to the plan, Fassbender pointed out the Clark government contributed $246 million for the first phase and $2.2 billion for the second phase, matching the federal government's contribution.
"So I would simply say we've made significant commitments with real dollars on the table, and I am absolutely committing that we will continue to work with [the mayors], should the people of B.C. re-elect us as government," said Fassbender, who has been the government's minister responsible for TransLink.
The mayors' council on regional transportation has been closely tracking this election and issued recent statements on the platforms of the Greens and the NDP, saying they were "encouraged" and "pleased" with those parties' commitments to transit.
Mobility pricing
The Greens say they will support the mayors' 10-year plan and match the federal government's contribution. The party also promises to provide an additional $25 million per year for public transit "to address frequency of service and affordable fares." Mobility pricing, a tool used to tax motorists for the use of roads, is another feature of a Green government's plan to ease traffic congestion.
But aside from mobility pricing, "their transportation strategy does not specify whether provincial funding and other supports will be provided to complete all of the important initiatives outlined in the vision," said a statement from the mayors' council.
Horgan announced April 21 on a patio near Vancouver city hall that an NDP government would commit to 40 per cent of the cost of the mayors' plan — $300 million per year over 10 years — for all projects. He promised to get to work immediately on replacing the Pattullo Bridge and scrap tolls from the Port Mann and Golden Ears bridges.
"Most importantly, we have to make sure that we're working with all of the stakeholders and that starts with the mayors' council, who have been working very, very hard on this [plan]," Horgan said at last week's debate. He didn't, however, address the fact the mayors were counting on tolls to help pay for the replacement of the Pattullo Bridge.
• • •
Coincidentally, Horgan made his transit announcement on the same patio at Broadway and Cambie used by Justin Trudeau in 2015 when he campaigned to become prime minister.
Trudeau also talked transit, committing to fund rapid transit along Broadway. The patio is a feature of the building that houses the city's engineering staff and offers a spectacular view of downtown and the North Shore mountains.
That view, as Horgan and the other leaders know, shows an increasingly changing cityscape of high-priced condominiums that are driving potential homeowners and renters out of the city.
Creating more affordable housing in a city in which the average price of a single-detached home is way north of $1 million is a central plank of all three parties.
The Liberals say they created close to 24,000 units of affordable housing in the last term and continue to subsidize more than 10,000 families every year with private market rent.
The party introduced a 15 per cent foreign buyers' tax, created a no-interest loan program for first-time buyers and allowed Vancouver to implement an empty homes tax.
"We all want our kids to be able to own the home that they live in rather than just be a renter for the rest of their lives," said Clark of the Liberals' loan program.
But rent costs remain prohibitively high in a city with a near-zero vacancy rate — all this despite Vancouver last year recording a record 9,800 housing starts, about 35 per cent of all starts in the region.
A city staff report that went before city council in March revealed that more than 46,000 renter households in Vancouver spend more than 30 per cent of their income on rent. The majority of the households were in lower income brackets.
Rent up by 46 per cent
In 2006, a young single person aged 20 to 35 earning $35,000 a year could afford the average one-bedroom rent of $868 per month in Vancouver. Rent today for that same apartment has increased 46 per cent to $1,268, which requires an income of $51,000 per year.
For potential homebuyers, the income required to own an East Side townhouse in 2006 was $90,000. Today, an 88 per cent increase in housing prices means a household income of more than $150,000 is required to buy the same house.
The NDP promises to build 114,000 rental and co-op homes over 10 years, provide renters with an annual $400 rebate cheque, bring in $10-a-day child care and get rid of medical services plan fees.
The Greens say they will invest up to $750 million annually to support the construction of approximately 4,000 affordable housing units per year, double the 15 per cent foreign buyers' tax and spread it across the province. A sliding scale property transfer tax that targets expensive homes is another plank in the Greens' platform.
"Housing has become unaffordable precisely under this premier's watch," Weaver said at the debate. "It used to be a place — Vancouver — where you could afford to live. It has got out of hand here in British Columbia because of the fact the issue of affordability was ignored."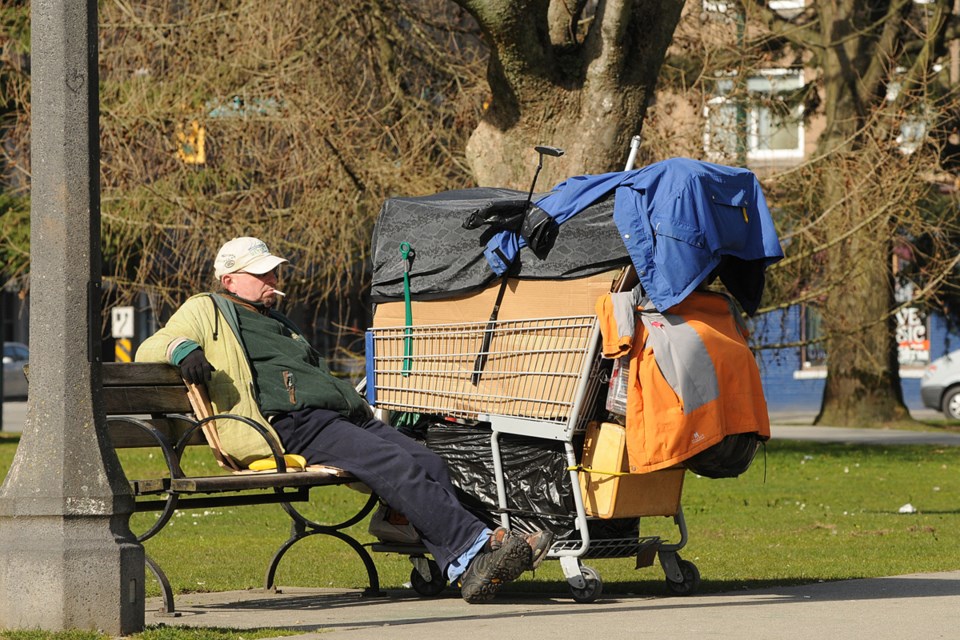 Homelessness was not a topic discussed at the debate, although the NDP and Greens promise to increase welfare rates, boost the minimum wage and establish a ministry of mental health and addictions.
Those promises are coupled with commitments to build more housing, invest in early childhood education and provide basic income support for young adults aging out of foster care. The NDP also wants to conduct a province-wide homeless count and create a "homelessness action plan."
Rich Coleman, the Liberals' longtime housing minister, has told the Courier several times that the Clark government has invested more in social and supportive housing than any other jurisdiction in Canada, including creating or preserving close to 3,400 units of affordable housing in the Downtown Eastside.
As of Dec. 31, 2016, more than 1,035 new housing units were in development or under construction in Vancouver, according to information supplied to the Courier from the provincial government.
About 480 of those are new supportive housing units, which is social housing with access to health care, counselling and other needs of low-income tenants with mental health and addictions issues.
'War on the poor'
Despite the addition of new housing and annual rent supplements given to low-income people, Robertson had some strong words for the Liberals in March when he and other mayors criticized the Clark government for not addressing homelessness in their cities and allowing the drug death toll to climb. It was an interesting take, considering the mayor promised to end "street homelessness" by 2015, but failed. He has since said he expected to fulfill his promise with investments from the provincial and federal governments.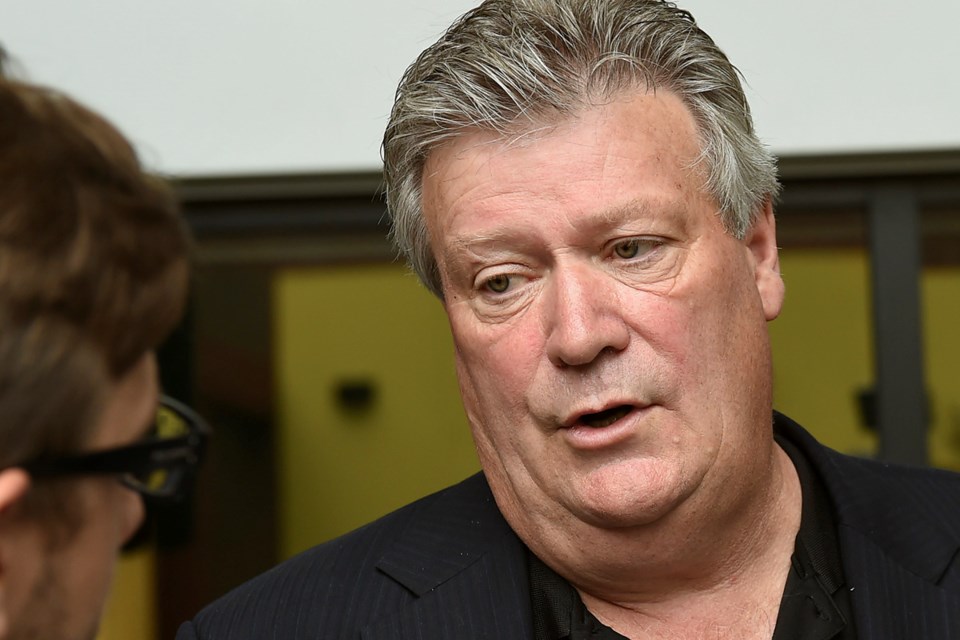 "If you connect the dots here — between unprecedented homelessness across the region, a fentanyl overdose crisis that has killed over 900 people across B.C. and the shelter rate and income assistance rates being frozen since 2007 — it's been war on the poor in B.C.," declared Robertson, suggesting the government preferred to invest billions of dollars on a Massey Bridge and Site C dam.
The next day, Coleman's ministry released a lengthy statement from the minister to be used as a newspaper op-ed that criticized municipalities for not amending zoning to allow for higher density and slowing permit approvals for housing developments.
"The province cannot do it alone," Coleman said. "We need assistance from Metro Vancouver mayors who can expedite development approvals for supportive and rental housing. They can use their land-use tools and zoning to create higher densities and pre-zone land to expedite affordable rental housing. And they can continue to partner with the province by identifying and providing municipal land for supportive housing. We need their assistance, not just their recriminations."
The election is May 9.
mhowell@vancourier.com
@Howellings