Thursday was a busy day in Metro Vancouver for Prime Minister Justin Trudeau, who made an unscheduled stop in the afternoon at an Asian supermarket in Richmond, as well as at his planned event in Surrey and a visit to a major local restaurant chain location.
Trudeau made a short, surprise appearance at the massive T&T Supermarket in Lansdowne Centre, where he handed out mooncakes to people, with cameras clicking and lights flashing around him. He found some time for selfies, of course, too.
According to the prime minister's office, Trudeau was on his way back from an earlier stop at BC Hydro's training centre in Surrey where he announced the formation of a committee made up of the federal and provincial governments, as well as BC Hydro, to increase the use of electricity to power the natural gas industry.
Trudeau documented the Surrey stop on his official Instagram feed, but in his Instagram stories the Prime Minister gave one of Vancouver's oldest restaurant chains a major shout out after a stop at a Lower Mainland White Spot location.
Trudeau gave White Spot a shout out in his Instagram stories.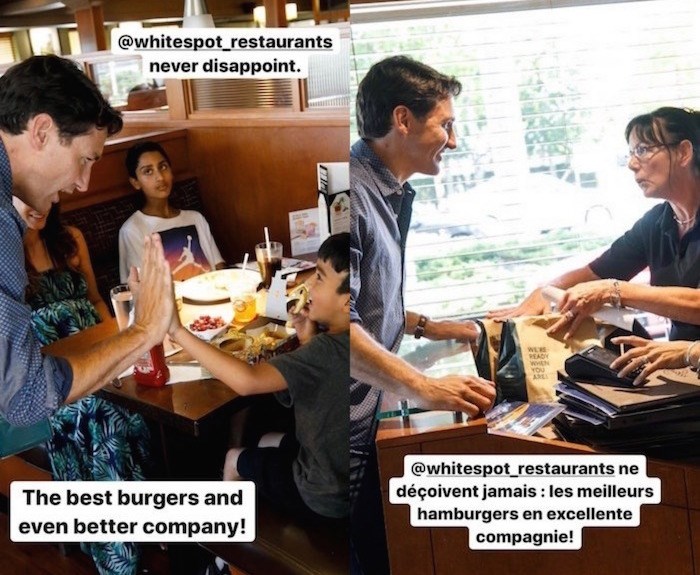 First up on the prime minister's agenda Friday morning was a meeting with Vancouver Mayor Kennedy Stewart at city hall.
With files from Nono Shen/Richmond News