What happened: Uber and Lyft have begun operating in Vancouver after receiving authorization from ICBC, and provincial and municipal authorities
Why it matters: Vancouver was previously the largest city in North America not to offer ride hailing
Ride-hailing services have officially gone live in Vancouver as of Friday morning (Jan. 24), but commuters looking to get from point A to point B will find some distinct differences between the only two competitors allowed to operate.
Lyft Canada Inc. revealed early in the day it's initially offering services only within a "core area."
That includes Vancouver International Airport (YVR) in Richmond, the Pacific National Exhibition grounds near Burnaby and what it describes as the "core" of the City of Vancouver.
Lyft B.C. general manager Peter Lukomskyj told reporters in downtown Vancouver that the core is bounded by Dunbar Street in the west, Victoria Drive in the east and 41st Avenue in the south.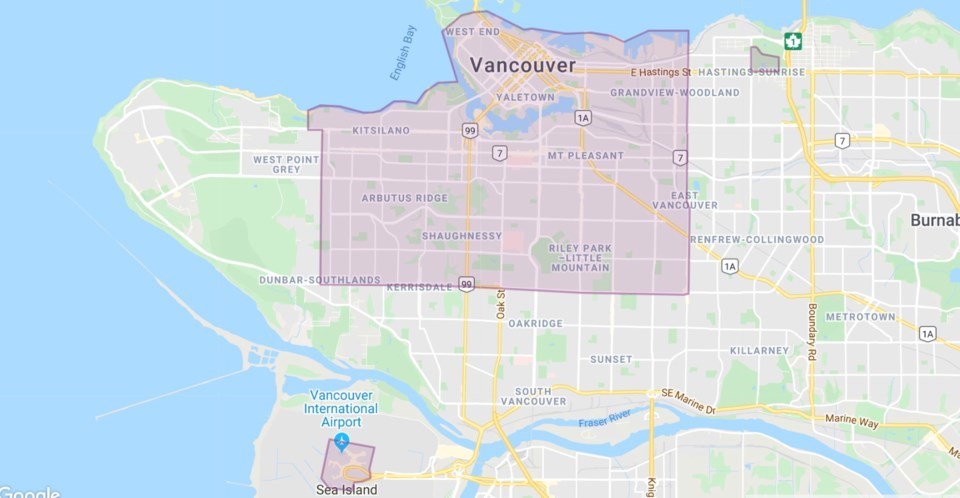 "Really what we're doing today is matching our operating region with the number of drivers that we have on the platform," he said before hopping behind the wheel to offer Lyft's inaugural ride in Vancouver just after 8 a.m.
"What we want to do is expand that region as quickly as possible as soon as we have enough drivers on the platform."
Uber Canada Inc., meanwhile, announced a day earlier that it would initially be offering services throughout the entirety of the City of Vancouver without any exclusions.
Unlike Lyft, it will not be offering rides from YVR at the outset.
Instead, Michael van Hemmen, Uber's head of Western Canada, said his company has worked to secure a business licence from the City of Vancouver and would be awaiting local mayors to finish developing a regional business licence that would allow pick-ups in other municipalities across the region.
He declined to reveal how many drivers it has tapped so far to offer services.
Early tests of both the Uber and Lyft app show different results when a user attempts to get picked up in Vancouver and dropped off in a different municipality.
The Uber app estimated it would cost $18.43 for a ride from Business in Vancouver's newsroom in Mount Pleasant to the Metropolis at Metrotown mall in Burnaby.
The Lyft app, meanwhile, would not provide an estimate and instead offered a notification that Lyft is not available at the requested location.
Commuters should also be prepared for different prices from the competitors.
Lyft, which revealed its pricing scheme in December, charges a $2.50 base and a $2.50 service fee as well as additional charges of $0.65 per kilometre and $0.33 per minute.
Uber unveiled its pricing scheme the same day it launched services.
Costs include a $2.50 base fare and a $2 booking fee as well as additional charges of $0.70 per km and $0.33 per min.
So while Uber's booking fee is $0.50 less than Lyft's comparable service fee, the latter charges $0.05 less per kilometre travelled.
The two apps offered comparable estimates when asked to provide rides from downtown Vancouver — across the street from Canada Place — to BIV's newsroom in Mount Pleasant at about 8 a.m.
Uber's quote came in at $11.98, while Lyft quoted $11.74.
It should also be noted that the City of Vancouver requires the companies to collect a $0.30 pick-up/drop-off fee between 7 a.m. and 7 p.m. for what it describes as its metro core.
That includes most of downtown out to Commercial Drive, and north of 16th Avenue.
Costs won't be static, however, as the provincial regulator will permit surge pricing, allowing Uber and Lyft to boost rates as demand swells.
Taxis based in Vancouver, meanwhile, have a different pricing structure where they must charge standard rates.
That includes a $3.25 flag rate, a $1.88 charge per kilometre and a $33.55 charge per hour (or what would amount to about $0.56 per minute).
A 22-minute ride from Mount Pleasant to Metrotown that would cost $18.44 with Uber would cost an estimated $36.25 with a Vancouver taxi.
After Uber revealed its pricing earlier in the day, Lukomskyj said Lyft has no immediate plans to adjust its prices.
"We'll be re-evaluating whether that's the appropriate pricing target for Vancouver over time," he said.
Uber and Lyft remain the only ride-hailing services permitted to operate in Vancouver.
On Jan. 23, the day the provincial Passenger Transportation Board (PTB) approved the multinational giants' applications, the regulator also declined applications from two B.C.-based companies.
The PTB argued that Kater Technologies Inc.'s projected revenue in its application was "overly optimistic," and the company did not appear to take market competition into account.
The regulator also determined that ReRyde Technologies Inc. did not provide a business plan that offered sufficient information on how it would actively manage its vehicles and drivers.
Click here for original article.