Vancouver police have identified the victim in Wednesday night's shooting in an East Vancouver neighbourhood.
Matthew Alexander Navas-Rivas, 28, of Vancouver was shot and killed near Tillicum Community Annex on Cambridge Street. Vancouver police media relations officer Const. Jason Doucette said the victim and a friend were walking their dogs just before 8 p.m. Wednesday when a suspect approached Navas-Rivas and shot him.
The suspect fled in a waiting vehicle.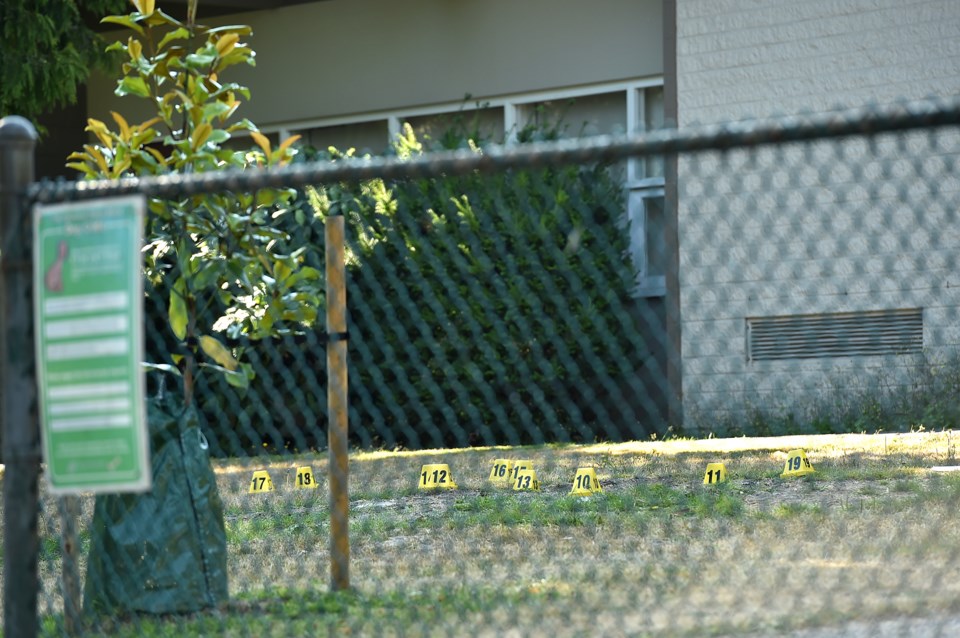 Navas-Rivas is the brother of Mayor Gregor Robertson's former foster son Jinagh Navas-Rivas. He was no stranger to police. He was arrested in January as part of a police operation dubbed Project Tactic that resulted in the seizure of several firearms, ammunition, silencers and other weapons, which resulted in 39 firearms-related charges against Navas-Rivas and another man. He was also convicted and sentenced to more than three years in prison in 2013 following a violent home invasion three years earlier.
Marni Mishna has lived in the quiet neighbourhood just off Nanaimo Street for 10 years. She was in her yard Wednesday night when she heard the shots.
"There was a lot of shots and it sounded like fireworks," she told the Courier, adding people frequently set off fireworks at the school.
Mishna said she looked out to see what was happening and saw a woman holding the victim.
While certainly disconcerting so close to home, Mishna said it seems like shootings are becoming more a part of living in a big city.
"No neighbourhood is untouched."
Scott Clark lives across the street from where the shooting took place. He said he recognized the sound of gunfire right away and started counting the shots. He estimates between 16 and 20 shots were fired.
"It's a really quiet neighbourhood," he said. "This totally comes from out in left field. Where the fellow was shot was where a lot of the people take their dogs to go and run around."
Clark said his 16-year-old son had left to walk to a nearby store with friends just 10 minutes before the shooting started. He said he immediately thought of the teens being outside and ran out to the street.
"That's when I witnessed a man and a woman. The man was lying down and the woman was just hysterical with her two dogs."
Doucette said that investigators believe it was a targeted shooting and there is no further risk to the general public. However, the fact that it happened in such a public place is a concern to police, he said.
"Any time a firearm is discharged in the city of Vancouver, whether someone's hit or not, it causes concern for us and particularly in this situation where it was a school ground or a playground area that's a dangerous, irresponsible situation," Doucette said. "I think people that are involved in this lifestyle have to give some thought to these sorts of things. We don't want you doing this. This is a very public and dangerous situation."
Detectives are appealing to anyone with dash-cam footage who was driving in the area of Nanaimo and Cambridge streets Wednesday between 7:30 p.m. and 8:30 p.m.
Anyone with any information about the incident and has not yet spoken with police is asked to contact homicide detectives at 604-717-2500 or Crime Stoppers at 1-800-222-8477.
@JessicaEKerr
jkerr@vancourier.com