Larry Claypool, the Yellow Cab driver who suffered serious injuries in the fiery Burrard Bridge car accident, could be described as a renaissance man.
He speaks five languages, has degrees in history and archaeology, served in Vietnam, travelled the world as a merchant marine and travel writer and photographer, and lived in South America and South East Asia before moving to Vancouver roughly 30 years. He's worked in the security industry, IT, retail management and with the landmine awareness program in a Cambodian refugee camp, says a profile of him in the Gastown Gazette, which calls him a "portrait snapping taxi driver with a warm laugh and a keen eye."
And now that he is in hospital, friends and supporters are rallying behind him by raising money in a crowdfunding campaign.
"He's a staple within Vancouver and many can attest to his level of compassion, friendliness and sheer care for his passengers, work and the city," writes Keiko Voss in the GoFundMe page she established for the 68-year-old driver. "He especially stands out within a city where there are far and few drivers that offer his genuinely personable character and good heart."
Voss is a friend of Christian Zelichowski, a popular Vancouver bartender who was Claypool's passenger in the early hours of December 19. The taxi was heading south on the bridge when an Audi R8, travelling at a "very, very high rate of speed," police say,  crossed into their lane. "Larry did his best to avoid the oncoming car, and that could be one of the many reasons why he and his passenger are alive today," says Voss.
The driver of the Audi died on the scene, at which at least one of the cars burst into flames.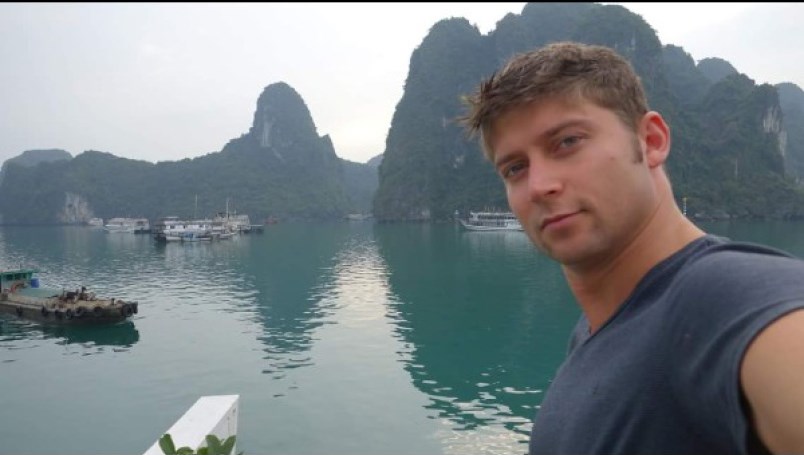 A crowdfunding campaign for Zelichowski raised more than $56,000 within days and Voss felt compelled to help Claypool as well after she learned he has no family here. The campaign reached $11,000 by December 24.
"Larry's sustained serious injuries and trauma, and has undergone a few surgeries already. He will have an immense amount of recovery ahead of him before he can even return to work," she writes. "He's without relatives here in Vancouver but that doesn't mean he's alone. Let's show him this Christmas that he's got all of Vancouver as his family!"
Voss says the fund will help Claypool during his recovery "so that we can see his warm smile around the city again."
Claypool's compassion for Vancouver's disadvantaged and downtrodden is evident in the 2014 Gastown Gazette profile. As a taxi driver, he saw it all, from the AIDS epidemic in the 1980s to the migration of drug dealers to the fear on the street before serial killer Robert Pickton was caught.
As he describes the neighbourhood's evolution, he writes "I believe that many, if not most, of the new businesses moving in recognize that the social ills and plight of the poor, mentally ill, and the disadvantaged cannot just be pushed aside in the name of gentrification.  Accommodation, compromise, and realistic solutions have to be made by all who live and work in the area.  At the same time, all those with vested interests in the community action groups, whose paycheques rely on services being supplied to the poor and indigent have to recognize that the rest of this city's residents have a right to come into this neighbourhood for business or pleasure – and the right to feel safe and in doing so.  This heart and birthplace of the city of Vancouver should not be allowed to stay a slum."