One year ago today, Vancouver's new mayor and 10 city councillors were sworn into office in front of about 250 people at the Creekside community centre in the Olympic Village.
All but councillors Adriane Carr and Melissa De Genova were beginning a new job, although Kennedy Stewart brought political experience as a longtime Burnaby NDP MP before he ran successfully for mayor as an independent.
Councillors Michael Wiebe and Sarah Kirby-Yung served as park board commissioners and Coun. Lisa Dominato was previously a school trustee.
Rebecca Bligh, Christine Boyle, Pete Fry, Jean Swanson and Colleen Hardwick were political rookies.
Altogether, the 10 councillors represented four parties — OneCity, the NPA, COPE and the Greens — and were encouraged Nov. 5, 2018 to seek what unites them over their four-year term.
That advice came from Libby Davies, the veteran NDP MP for Vancouver-East, who retired in 2015. Davies also served as a park board commissioner and city councillor.
"We have high hopes for this new city council, and we wish you well," Davies told the crowd. "Seek what unites you while respecting your adversaries, work in good faith for the greater good of our city."
Well, did they heed the political sage's advice?
The Courier contacted each city councillor via email last Wednesday and requested they answer six questions to get a sense of their accomplishments and challenges in their first year.
The request was made the same day the Courier interviewed Stewart in his office about his first year on the job. The mayor's responses were posted Oct. 31 on the Courier's website, and can be read here.
The councillors, meanwhile, were given six days to meet a Monday deadline. All but Kirby-Yung provided responses, with some councillors choosing not to answer all of the questions, including one about the mayor's performance.
The following is a rundown of the questions, followed by answers of the nine councillors who chose to respond. Some of the answers have been condensed and edited for clarity.
What has been your biggest accomplishment in your first year on this new council?
NPA Coun. Rebecca Bligh: The first year has been full of learnings. Councillors and the mayor (but particularly city councillors) spend an unprecedented amount of time together, more I would say, than I do with my own family at this stage. We are a committed and caring group of people that, I believe, are doing our best to represent the broader interests of Vancouverites. We may not always get it right, but there is no shortage of dedication and effort on this council, and I am very proud to be elected and to be one of the 10 city councillors representing this city.
OneCity Coun. Christine Boyle: The Climate Emergency motion that I brought forward in early 2019, and the follow-up Climate Emergency Response plan. Moving ambitiously on addressing the Climate Emergency, with a strong equity lens, is one of the most significant moves this council has made, and has led the way for local governments across English-speaking Canada. I'm proud to have led that work so far, and to have seen it supported unanimously by council, and will continue working hard to see it keep moving forward.
Green Party Coun. Adriane Carr: It's a toss-up between my motions to launch a city-wide plan and to tangibly reduce greenhouse gases by eliminating diesel generators in the city.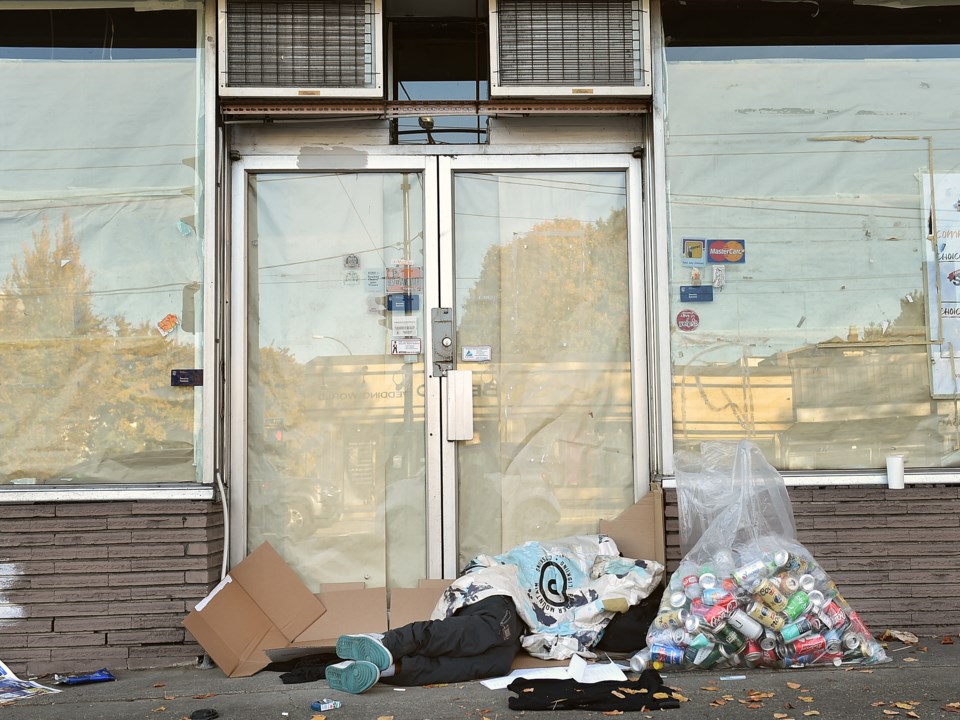 NPA Coun. Melissa De Genova: The SHORT program. Staff developed this motion from policy I put forward in the previous term. It expedites and fast-tracks timelines for the most affordable housing. My motion on "building a family friendly Vancouver: Affordable Childcare" also passed and city staff will report back soon. In addition, I moved forward a motion that almost immediately stopped cash payments over $10,000 at Vancouver city hall, and directed staff to examine ways the City of Vancouver can be proactive and transparent in our own policies, to prevent money laundering and deter the business of organized crime.
NPA Coun. Lisa Dominato: I ran on a platform to bring people together to make this city better. This is exactly what I have done in working collaboratively across party lines to achieve shared goals and in helping residents and organizations navigate our city's policies and systems. I am proud of my record of advancing a diverse housing supply, supporting walkable neighbourhoods and public transit, advocating for increased mental health/substance use supports, increasing transparency and accountability at city hall, supporting small business, and helping grow the night economy through a city-led strategy.
Green Party Coun. Pete Fry: There have been a few: the Renter's Office, 30km/h residential speed limit, animal welfare in our procurement policy. But the biggest accomplishment for me personally has been landing the Prior Street arterial downgrade, especially since it's the singular issue that got me involved in politics in the first place. That said, sometimes it's the little things that turn out to be big accomplishments. I got an email from a disabled adult group home, stressed and frustrated that a city renewal process had seen their aged and decrepit bus shelter removed and not replaced due to low net ridership numbers on that route. After months of trying, their concerns weren't being heard by the right people, but I was able to advocate for their needs and get them a new shelter. This meant folks in wheelchairs and with mobility challenges wouldn't have to wait in the rain for their bus. It wasn't a lot of work for me, but it was a huge accomplishment for that community.
NPA Coun. Colleen Hardwick: One key thing I have accomplished is the unanimous passage of my motion to establish an Auditor General for the City of Vancouver. The Auditor General will act independently and provide oversight to staff, reporting directly to the city council, which I see as an incredibly important development, which will affect the city in the decades to come. The fact that Vancouver is the only major Canadian city without one is an indication that we are behind in enacting this important mechanism for checks and balances.
COPE Coun. Jean Swanson: I've been a strong voice for people who are homeless, who are poor, the 53 per cent of residents who rent. That may not sound like much, but in the past, almost all city councillors have been homeowners. My voice — amplified by strong community advocates — is starting to be heard. Council just allocated $25 million from the Empty Homes Tax to help subsidize rents to make social housing more affordable for people with the lowest incomes.
Green Party Coun. Michael Wiebe: Working collaboratively with the rest of council to improve our governance structure, which will allow for significant shifts in the way the city does business including our paradigm shift to blue infrastructure initiatives such as rainways.
What has been your biggest challenge?
Bligh: No doubt the length of our meetings is the first thing that comes to mind when reflecting on the biggest challenge. Of course, we have to absorb quite a lot of criticism and second-guessing from the public, but that I expected. What I did not expect is sitting for 12-plus hours straight. Silver lining, whenever possible, the rest of my days are in walking meetings and getting out to meet with residents and stakeholders.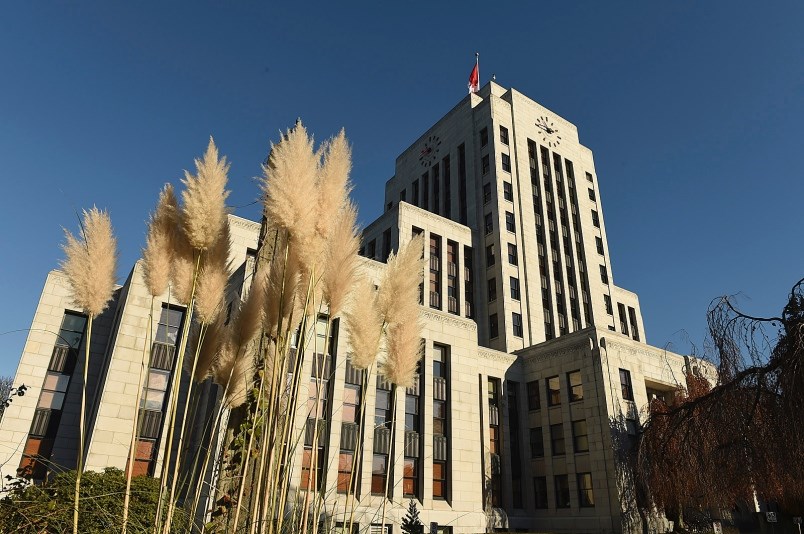 Boyle: There are countless community events that I wish I could attend, but because of our very long council meetings, combined with parenting responsibilities, I'm not able to be at nearly as many events as I'd like. It's a real regret for me, as I'd love to be able to show support in person for many of the incredible things happening across this city. But the reality of juggling parenting, as well as doing due diligence on all of the many issues we debate and vote on, is a challenge.
Carr: Chairing council meetings as fairly and efficiently as I can through endless points of order, points of information, points of privilege, points of procedure.
Dominato: Personally, my biggest challenge has been balancing my council responsibilities and family commitments with two young daughters. I'm passionate about serving the public and I love my kids. One of the biggest challenges facing council is advocacy related to complex issues such as homelessness, housing affordability, mental health and addictions. Making progress on these issues takes time, new approaches and thinking, and collaboration among all levels of governments.
De Genova: It is challenging to properly and fairly engage groups of the public who often don't usually have a voice in the decisions made by city council. Examples include millennials who have jobs, yet do not have endless childcare; it prevents them from attending our meetings. There are people working a 12-hour shift to pay their rent or mortgage, while council sits in chambers debating affordability. Then there's the people who don't watch council meetings at home, because they either don't know about them, or they can't afford the internet.
Fry: How slowly change happens at city hall. The old adage about moving a supertanker comes to mind. I had naively assumed that the will of council would move things more quickly than the reality of existing work plans and staffing allocations realistically allow.
Hardwick: A year ago, Vancouverites voted for change, and in my opinion that change has not been achieved. The plans that had been put in place under the Vision Vancouver regime decade continue to be executed by staff.  For this reason, I find where we are a year into the term somewhat discouraging. I am discouraged, for example, that the city-wide plan on which I campaigned, has gone off in a direction contrary to advancing the city-wide planning process begun in the 1990s that engaged at a grassroots neighbourhood level to define what kind of city its inhabitants want to see in the future. Instead, together with its $18 million budget, staff's current approach is top-down and deterministic, treating our residents in the abstract according to the "goals and objectives" of our "values-based organization," as defined by the previous council. 
Swanson: Getting the votes to do what is needed — to create affordable housing and to effectively protect renters. This city has a housing crisis and a climate emergency and we need to put those issues at the top of council's agenda.
Wiebe: The city has a lot of institutional work plans which can make it hard for this council to be nimble in trying to balance the needs of this city in a timely matter including ways to support people dealing with homelessness, vulnerable arts groups and our favourite small businesses.
How would you rate Mayor Kennedy Stewart's performance?
Bligh: Every day is a journey. So far, I think the mayor has done his best to be fair with internal management of appointments, rotating rosters and ongoing access and meetings. With a year under our belt, I expect we will see even more leadership from Mayor Stewart. My hope is he will continue with his efforts in advocating and seeking funding from senior levels of government, but also connect more with residents on everyday issues, set a clear mandate, cross-partisan, that we as council can rally around to move forward on with clearly stated outcomes to key initiatives.
Boyle: No response.
Carr: I'd give him an A-minus.He has given a non-majority council with four different political parties the room to work towards consensus and he's focused on what he promised to do: focus on getting as much money as possible for city priorities from senior governments.
De Genova: Compared to what? The last time Vancouver had an independent mayor I wasn't yet born! It is difficult to "rate" the mayor or any councillor. This term is a whole different ball game and I think we are still trying to figure out how to measure success. I will say I appreciate Mayor Stewart has encouraged a more respectful workplace and I am impressed with his fairness rotating the position of deputy and acting mayor, and his recommendations for appointments to council. He is more accessible than the previous mayor (Gregor Robertson) and seeks input from councillors regularly.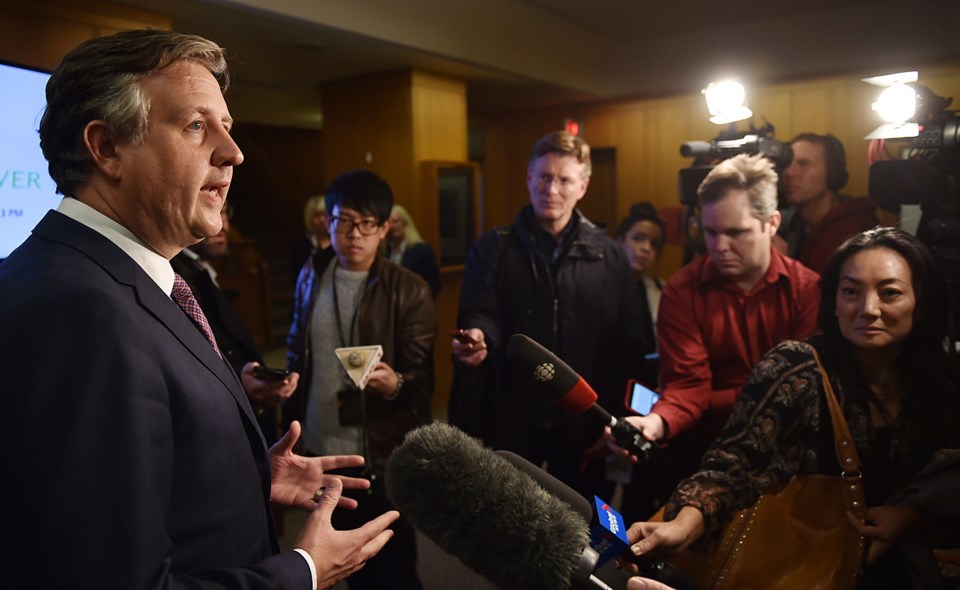 Dominato: The mayor has been collaborative in his approach and is focused on advocating for our share of provincial and federal funding with respect to shared priorities like housing and childcare. I'm focused on doing my job and working with all of council to do the best we can for Vancouver citizens on every decision. That includes working with the mayor.
Fry: He's pretty low-key, and that maybe doesn't resonate with some people in a way that some folks expect with a more flamboyant mayor. But I think he does a really good job of managing a council with no clear mandate or majority. He's also been doing a really good job of advocating and lobbying for our city with senior government.
Hardwick: No response.
Swanson: Good on the opioid issue — all councillors are calling for a safe supply, which is desperately needed. I'm disappointed that he doesn't put more effort into non-market housing instead of relying on the market and private developers. To me, it's outrageous that he doesn't vote for effective protection for renters.  Puzzling that he puts SkyTrain to UBC as one of his top three priorities when it will starve the transit system in other areas and result in too many expensive condos making our housing crisis even worse.  
Wiebe: Strong. As the mayor, he has allowed council to find its voice while focusing his work with other orders of government in order to get the support needed for the ambitious policies of the city.  
Do you regret any of the votes you cast related to housing?
Bligh: No regrets. And when looking at the big picture I am (cautiously) optimistic that initiatives such as the city-wide plan will deliver a more strategic approach to land use across the city and thus delivering a more balanced and nuanced housing stock over time.
Boyle: I don't have any regrets. While every housing proposal is different and nuanced, I strive to be clear and consistent in my positionthat I don't support displacing existing secure affordable rental. But I do support new secure rental that replaces private detached market housing (including "single family homes"), and that I enthusiastically support non-market, non-profit, co-op, social and modular housing in every neighbourhood of Vancouver.
Carr: No.
De Genova: No. My record on housing goes beyond my professional experience. I try and make a point of looking at the home screen of my smart phone before I vote. It is set to a photo of my daughter who just turned two years old. I think of her and the generation she will grow up in, and future generations.  If the project I am deciding on is moving Vancouver towards providing more family friendly and lower cost housing, I owe it to the public and my kid to cast my vote in favour.
Dominato: No. I ran on a platform to enable more diverse housing options for all citizens including supportive/social and rental housing, as well as affordable homeownership for families. And this is exactly what I have done through my decisions to date. My voting record speaks for itself. I have consistently supported a range of housing supply to meet the diverse needs of our residents.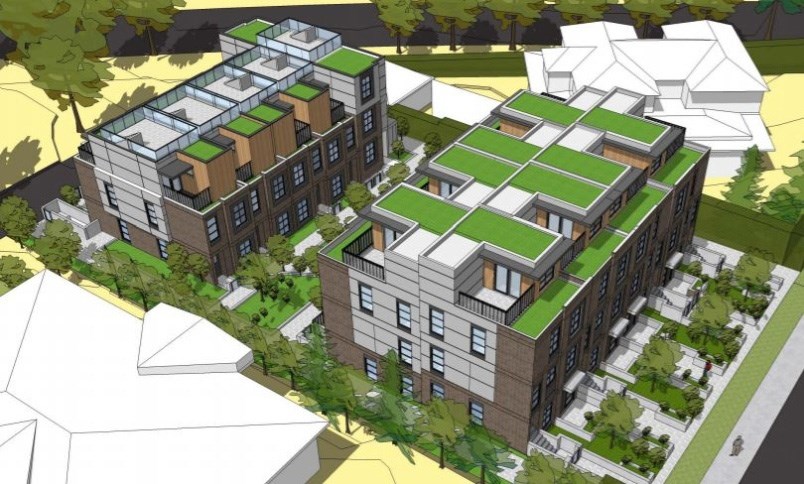 Fry: No, the projects I have voted against for the most part have been for profit purpose-built rentals seeking Developer Cost Levy (DCL) waivers. DCLs are applied to all developments from building a house to a high-rise condo building, and they are applied to finance the cost of growth. When we waive these fees to subsidize market rate rental, we are short-changing complete communities. By way of example, just last month I voted in favour of a market rental on Fraser that was also providing its share of DCLs to the tune of $2 million. That same week, I was opening a childcare space for 115 kids, funded by $7 million in DCLs. Growth is about more than just building housing units.
Hardwick: I have absolutely no regrets in terms of housing votes. The city has contributed to the affordability crisis over the last decade by enabling the production of excessive quantities of luxury condos at the expense of affordable rental buildings. I am extremely concerned that we not continue this pattern. Moreover, I have serious reservations over the Housing Vancouver plan, which the former council passed in 2016. This 10-year plan inflated targets for building starts in comparison with reasonable population growth projections.  As long as we continue to promote growth, as opposed to manage growth, the affordability crisis will continue. The city is out of balance as a result of unchecked boosterism.
Swanson: (Ha ha. Is this a question just for me?) I don't regret my vote about the property on Granville Street next to the hospice. Yes, increased density can be good in single-family areas. But, why should the owner/developer pocket all the benefits of that higher density granted by the city without being required to give back to the community? In this case, the housing he proposed was so expensive that nobody earning under $80,000 per year could afford to live there. We have lots of housing for the high end; the community needs more housing for the low end.
Wiebe: My only regret is not getting the reason for my votes out to the public more effectively. Yet I'm hopeful that we can find ways to make housing votes less divisive moving forward through our city plan engagement.
The Courier has lost count of the number of motions introduced by council, or the number of amendments to the amendments, or recesses during a meeting. This can be exhausting to watch. Is this good governance?
Bligh: When considering this term "good governance," we ought to ask ourselves: Is it ethical, transparent and done in the public eye? I believe to the extent we amend everything on the floor, triple check legal opinions, ensure council has recess time to review substantive changes to motions, all while our dedicated staff and engaged citizens watch on from the gallery, I'd say this is done in the spirit of good governance. However, in the coming year, I hope we do see less motions coming to council. This is an area I am quite concerned about as it impacts the length of meetings and also could impede the efficacy of our hard-working staff. But without a majority and with an independent mayor, I am not sure this will change any time soon.
Boyle: There has been a sincere effort toward learning and collaboration in this "minority government" situation, and I am proud of that. But it is also my opinion that a lot of time is lost by councillors asking performative questions and unnecessarily taking up time — to the detriment of our overall functioning and frequently at the cost of making the public wait many hours to speak. I hope that we can continue working collaboratively where possible, while showing more respect for the public, for staff and for one another by tightening up motions and being more thoughtful about our use of council time.
Carr: Exhausting for everyone, but it's actually real democracy at work.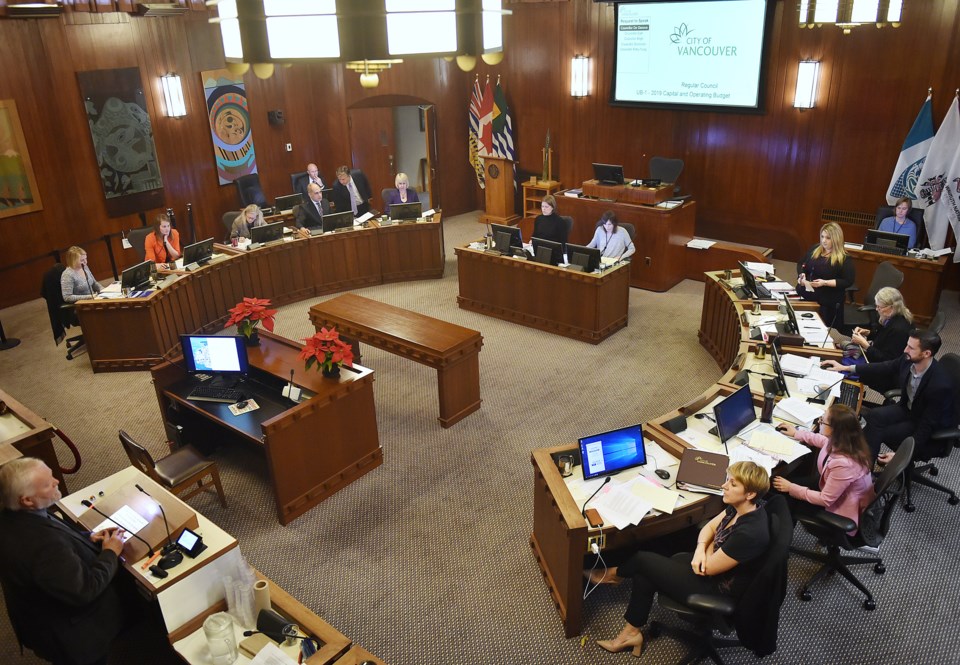 De Genova: Good governance starts with people who are committed to moving things forward. Comparing council meetings this term to last term, it is a fact that meetings were shorter last term. However, it was at the cost of good governance. Perhaps we need to measure efficiency instead of good governance. I firmly believe there is room for improvement in this council's ability to be more efficient. As chair of the Finance and City Services Committee, I am working to bring council together to find those efficiencies.
Dominato: I believe in robust debate. However, at times we have excessive amendments to staff recommendations and motions. Member motions do play an important role in surfacing resident concerns and policy issues that aren't already being addressed. However, we can do a better job of managing our time.
Fry: I think it's better than previous systems that saw one party dominate the agenda. It may be messy but I think we are getting more thoughtful and collaborative outcomes. As a long-time city hall watcher myself, I think the new governance may be exhausting to watch, but it is a lot more democratic. I feel like we are starting to see our process get refined a bit further and things will start to run a little smoother.
Hardwick: In my view, the city is suffering from scope creep, and the proliferation of motions is illustrative of that problem. Governance, in and of itself, is not the problem. The city is a local government, which is meant to be responsible for managing its land base and providing core services to its residents. My observation is that the city has expanded into areas that are really the responsibility of senior levels of government, and are being downloaded onto our 114 km2 from Boundary Road to the University Endowment Lands.  And, as a result, we see a proliferation of motions and staff reports in areas that are not the responsibility of local government, and are ultimately beyond scope. My overarching concern is balance. The city is now hooked on promoting development to pay for its increased scope of expenditures. There are significant financial implications for this scope creep. The net effect of all this is the affordability crises; not just housing affordability but affordability across the board. At the end of the day, I hope the volume of motions and their gutting through amendments will decline as the term matures.
Swanson: Our city council is trying to represent over 600,000 very diverse people facing epic problems such as homelessness and climate change — with the same number of councillors as in 1886.  It would take a simple majority vote by this council to create wards and a voting system that included some form of proportional representation. The Thomas Berger report of 2004 recommended 14 wards with a possibility of 20 if we had a mixed proportional system. Much of city work (bike lanes, pedestrian safety, traffic calming, etc.) should be done in concert with neighbourhoods, not at city hall. The mayor promised electoral reform, and we need to hold him to that promise.
Wiebe: This was part of the growth needed for this council's makeup, yet the next year will be critical for us to come together to really make the changes needed to deal with the big issues facing our city.
Give council's overall performance a letter grade.
Bligh: Letter grades seem to be a little outdated for this modern municipal government.
Boyle: B
Carr: A-minus
De Genova: B+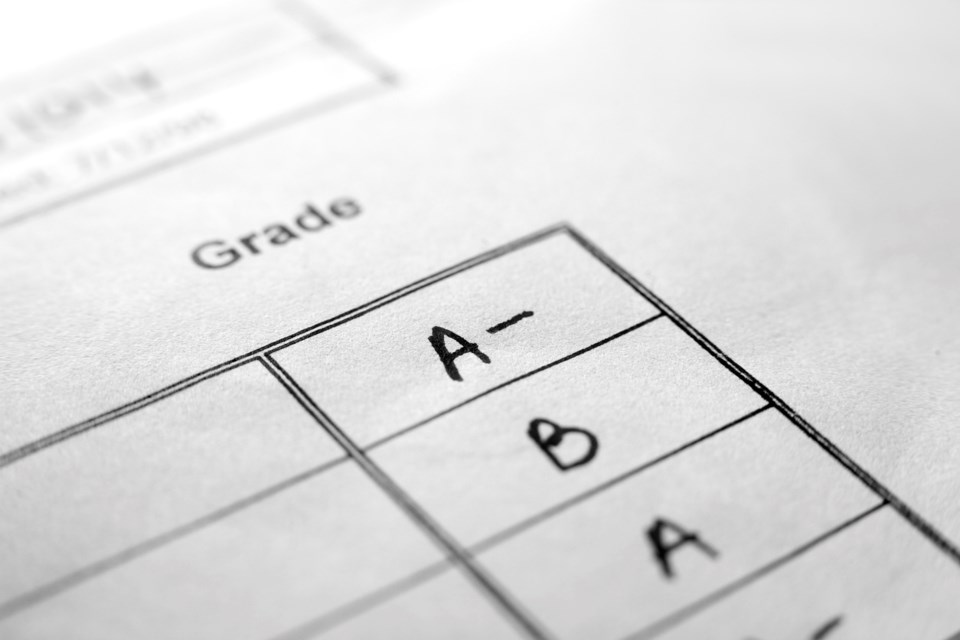 Dominato: No response.
Fry: B
Hardwick: No response.
Swanson: It's always more complicated than A, B, or C.
Wiebe:B+
@Howellings