The local developer named in a story reported by CNN last week regarding the Trump International Hotel and Tower in Vancouver said in a statement Monday that he has not been contacted by the Federal Bureau of Investigation or "any authorities with regards to matters raised in the media report."
Joo Kim Tiah and his family's company, Holborn Group, were named in the March 2 report that said the FBI was looking into negotiations and financing surrounding the hotel at 1161 West Georgia St. that directly involved U.S. President Donald Trump's daughter, Ivanka.
CNN said it wasn't clear why investigators were examining the deal but suggested it could be a hurdle in Trump's daughter obtaining a full security clearance in her role as advisor to her father, who was elected president in November 2016.
The statement from Holborn said Ivanka Trump and Donald Trump Jr. represented the Trump Organization in the business dealings with Tiah and other representatives of Holborn and TA Global Berhad.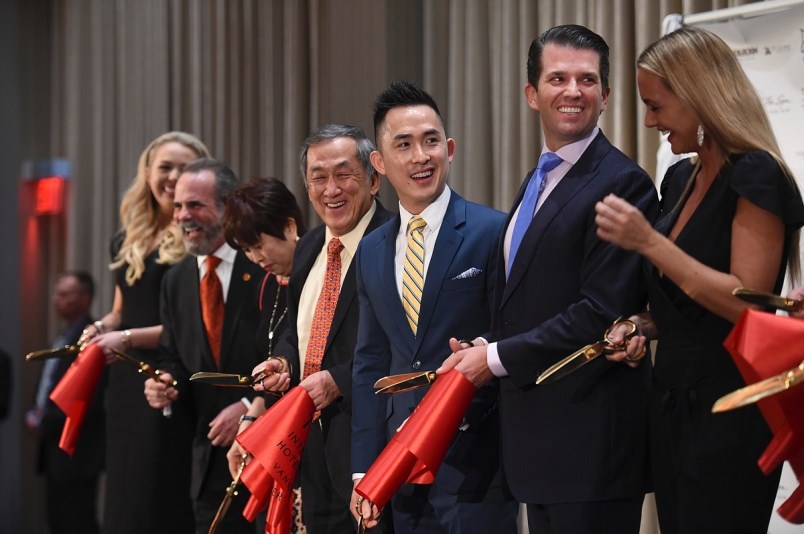 It continued, saying neither Holborn nor Tiah had "any interaction or business dealings with Jared Kushner whatsoever," the statement said of Ivanka's husband, who is a senior White House advisor and has seen his business dealings come under scrutiny.
"Ivanka Trump's involvement was specifically on interior design and Ivanka Trump's interior design was utilized towards the development of the Trump International Hotel and Tower Vancouver," said the statement from Holborn, which along with Berhad funded the entire development of the hotel and tower.
Other points made in Holborn's statement were:
Holborn Group's and Joo Kim Tiah's business relationship with the Trump Organization extends only to brand licensing and hotel management for the development of the hotel and tower.
The brand licensing and hotel agreements involving the Trump Organization, Holborn Group and TA Global Berhad for the hotel and tower were entered into in March 2013, prior to Donald Trump's announcement to run for president in the 2016 U.S. election.
The Trump hotel and Tower in Vancouver has been the target of protests and calls from politicians, including Mayor Gregor Robertson and Vision Vancouver Coun. Kerry Jang, to have Tiah remove the Trump name from the building.
Robertson urged Tiah in a letter date Dec. 15, 2015 to remove the Trump brand from the hotel and tower, saying Vancouver was known throughout the world for its "steadfast commitment" to diversity, equality and freedom from discrimination and hatred.
"In contrast, Donald Trump's hateful positions and commentary remind us all of much darker times in our world's past — and it is incumbent upon all of us to forcefully challenge hatred in all of the ways that it confronts us."
Tiah and his family's company are the developers behind the long-awaited redevelopment of the Little Mountain housing complex. He and his company gave $105,000 to Vision Vancouver for the party's 2014 election campaign.
In 2015, Tiah and Holborn gave boxes of chocolates to councillors Andrea Reimer, Adriane Carr, Raymond Louie, then-councillor Geoff Meggs, Tim Stevenson, Kerry Jang, George Affleck and Melissa De Genova. The majority of councillors returned the chocolates.