The Vancouver School Board's 89 elementary and 18 secondary schools have been undergoing a serious spring cleaning to address concerns about COVID-19.
Cleaning is always done during the two-week spring break, which officially ends this Friday. However, a deep clean of schools, which is above and beyond regular cleaning protocols during school breaks, is being done "in the interests of keeping our staff and students safe," Natalie Sadowski, who works in the VSB's communications department, told the Courier in an email.
"Health and safety for staff and students is the top priority for everyone at the district. In terms of cleaning, schools are cleaned thoroughly every school break, but as the district does its part in helping to slow the spread of COVID-19, a deep clean of all school sites is currently underway," Sadowski wrote.
"We are following directions as recommended by the [Provincial Health Office] under the 2019 Novel Coronavirus (COVID-19) B.C public health guidance for schools and childcare programs."
All surfaces are being washed, including desks, chairs, locker doors, locks, drinking fountains, washrooms and other areas.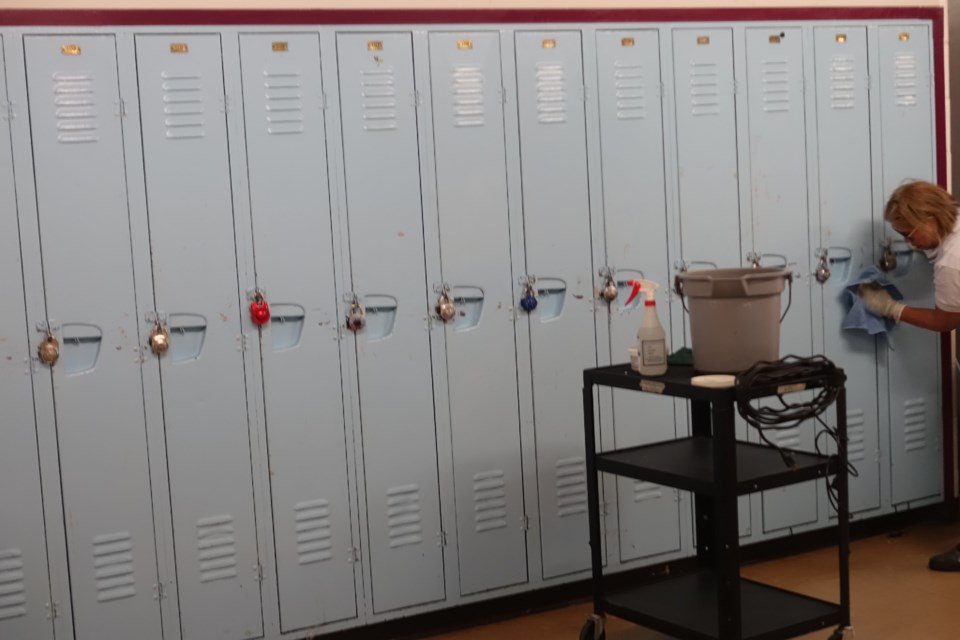 Cleaning crews have also been scrubbing down the VSB's other program sites, its two adult education centres and the main office on Broadway at Fir Street.
Sadowski said more than 400 staff district-wide, including building engineers, custodians and assistants, have been completing the work.
While students won't be returning to schools for an undetermined period since in-class instruction has been suspended, what comes next for the district remains to be seen.
"Additionally, protocols, plans and schedules will be shared with staff to ensure that they are able to support students moving forward with continued learning and supports for those who rely on enhanced services, such as meal programs. There are many different staff functions and employee groups in our schools," Sadowski explained.
"The work to plan for them to resume service and support for students is underway. We ask for people's patience as the details are determined. The District is also committed to sharing that information with them as soon as that happens." 
Sadowski said the VSB is working with the Ministry of Education and stakeholder presidents to determine what reporting to work on March 30 will look like. 
Superintendent Suzanne Hoffman posted videos on March 25 and 25, with updates about plans.
"We have been working diligently behind the scenes in order to prepare for what will be a fundamentally different delivery of education to our students. This takes time. We are being thoughtful and we are managing expectations of ourselves, of our community, of our students," Hoffman says in the first video.
In the second video, she notes that Monday won't look like a typical first day back after a break as most staff won't be in schools, but principals will begin reaching out to staff to check in about their health and safety. On Tuesday and Wednesday, teachers will begin reaching out to students.
"These are not normal times. We are asking for your patience and know that we care deeply about our students, our communities, and we are looking to put things in place to support your children going foward but it will take time," she explains in the second video message. "Collectively, by putting these measures in place, and making health and safety a first priority, we are looking to mitigate, to flatten the curve, of COVID-19."
Watch both full videos below.
@naoibh