Don Rempel cycles his aging yellow Labrador up to Pacific Spirit Park on weekends with his cargo bike. Phillip Marciniak of Downtown Appliance Repair services customers on his homebuilt electric-assist "long john" and Anne-Sophie Rodet commutes from North Vancouver to False Creek using her mini long-tail electric cargo bike, sometimes carrying a large grocery load or a passenger.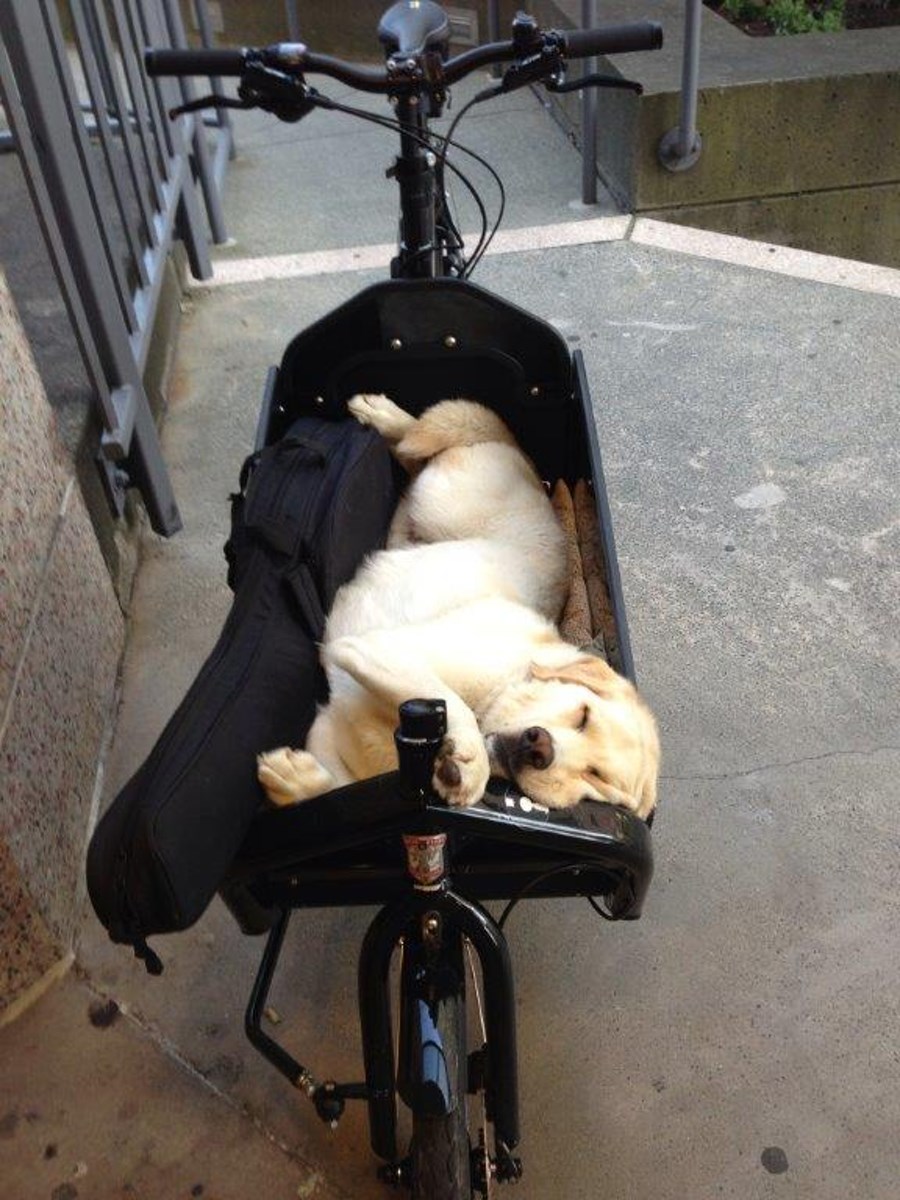 Others who will compete in and appear at Vancouver's first Cargo Bike Championship, May 29, have told organizers they've hauled barbecues, ladders, lumber, potted plants, hockey equipment, paddleboards and kayaks.
Chris and Melissa Bruntlett, the couple behind Modacity, a consulting firm that focuses on how walking, cycling, public transportation and cars can work together to create a well-travelled city, organized the event that will see 25 cargo bike cyclists showing off their buckets and wheels and competing for prizes at Creekside Park.
Contestants will race, picking up cargo that includes a beer keg, soccer balls and perhaps a Christmas tree at stations along the route.
It's not meant to be an athletic competition so much as a demonstration of what cargo bikes exist and can do.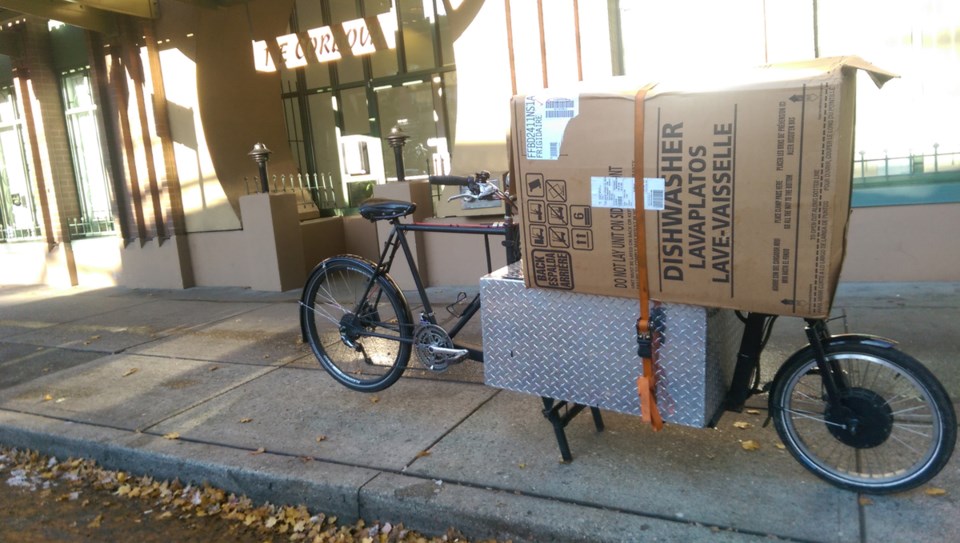 "It grew out of our frustration around the availability of cargo bikes in the city… To actually see [that] in person is challenging," Chris said. "I don't think the bike shops have quite realized the demand for cargo bikes so they're still hesitant to dedicate floor space because these bikes do take up a lot of room and they're quite an investment for a bike shop."
Cargo bikes range in price from $1,500 to $4,700.
Visitors will see cargo bikes, sometimes called box bikes or long johns, with the cargo area in the front, or long tails, which carry cargo in the back; learn about electric-assist capabilities; and see three-wheelers and the Bruntletts' sleek two-wheeler at the event.
The first cargo bike championships were held in Copenhagen in 1942 and grew in size and stature with thousands of spectators gathering to see the victor, Chris wrote on Modacity's blog. But the competition went on hiatus in 1960 when motor vehicles began dominating Copenhagen's freight system. The contest was revived in 2009, with similar events popping up in Portland, Rio de Janeiro, Dublin and Victoria.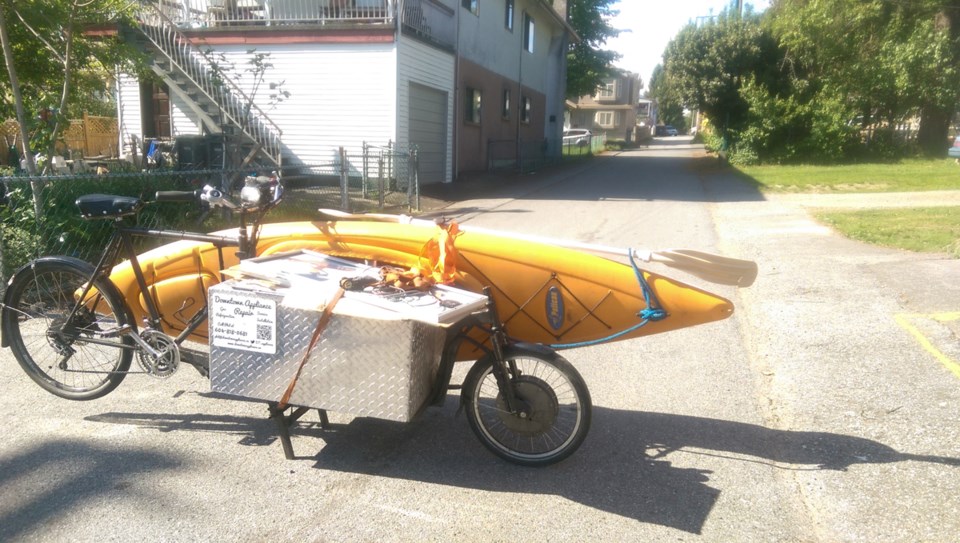 Most of Friday's competitors are people in their 30s and 40s with young families, according to Chris. As the Courier spoke to the Bruntletts one of their contestants rode by, his helmet-clad son sitting his bike's front bucket. David Eby, NDP MLA for Point Grey will also participate.
Blair Smith uses the cargo bike that his workplace, Urban Systems, bought as a showpiece and for its employees to share. (Urban Systems assisted the city with its recently released pedestrian and cycling study.)
Smith has given the Danish Christiana bike that was bought in the U.S. a whirl with his six-year-old son savouring the "free ride" around Stanley Park and then napping in the bucket.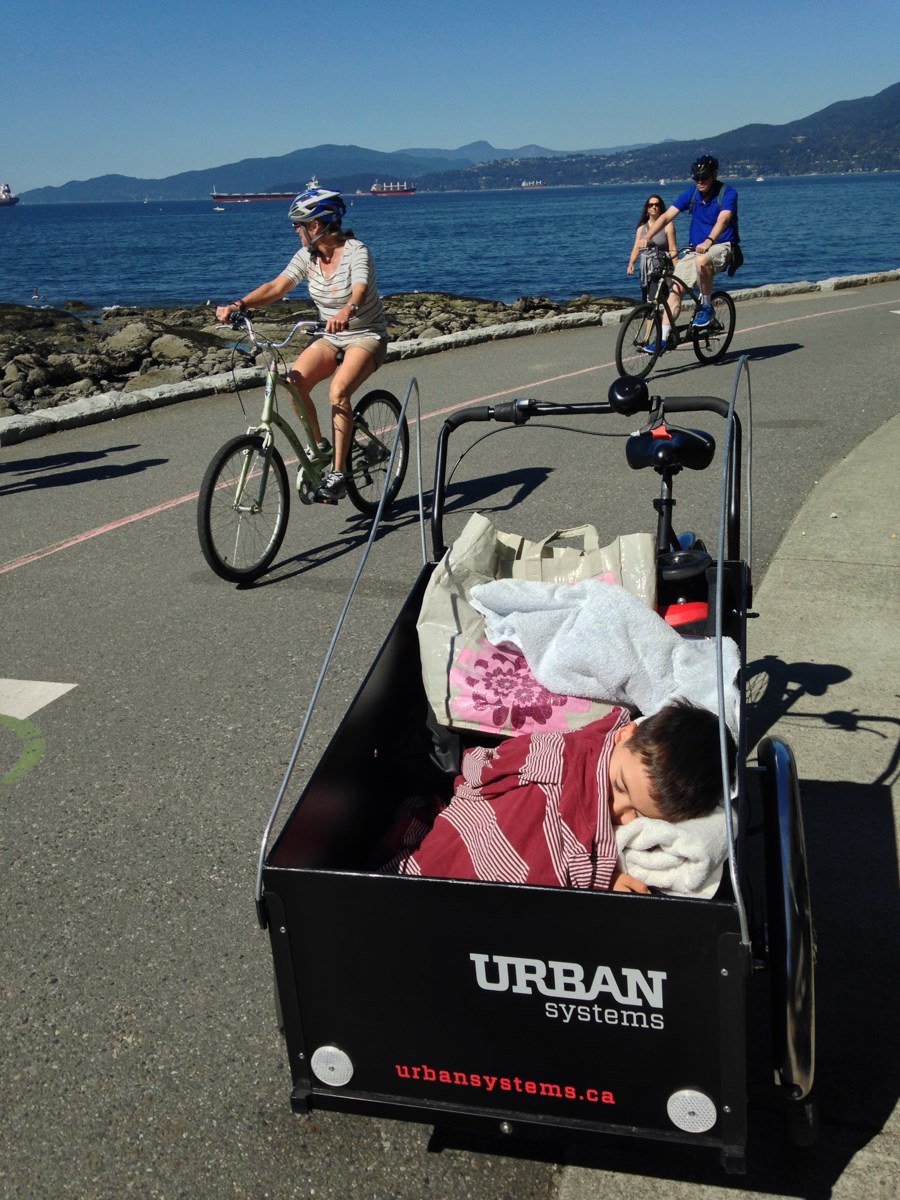 Smith will compete Friday.
"I'm betting that we might be one of the slowest in the championship," said Smith, who commutes from the PNE to Yaletown by bike. "It's clunky and it's big. It's not built for speed — I think it's more for functionality."
Melissa will ride the Bruntletts' two-wheeled trioBike from Denmark, which the owner of Allo Velo rode from Montreal to Vancouver. They ride it instead of using a car share for big grocery shops, to transport their kids to soccer and for beach picnics.
"This particular model is something to get used to because your front wheel is so much further in front of you and it's a smaller wheel as well, so it's a lot more sensitive," Melissa said. "I can haul groceries no problem, but kids that wiggle, for me, a three-wheeled trike would be more stable."
Parking can also be problematic. "The city, I think, knows that eventually it will need to start catering to cargo bikes," Chris said.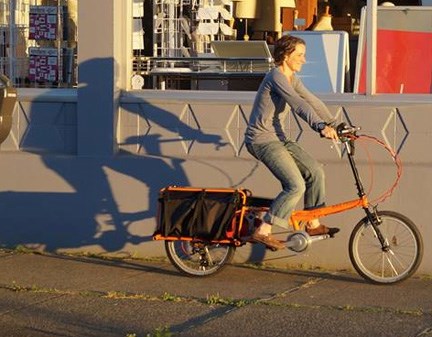 He's seen images of on-street sheltered parking spaces that fit four cargo bikes apiece in Copenhagen. Despite any challenges, the Bruntletts enjoy using their cargo bike for errands.
"We're getting exercise and we're having fun and it's so much more enjoyable," Chris said.
The Cargo Bike Championship will take place during the Bike to Work Week wrap-up barbecue from 4 to 7 p.m. at 1455 Quebec St.
crossi@vancourier.com