Max Chang is a car guy through and through.

When asked about the defining moment that set him on his career path, Chang's response is instantaneous.

"1965 Ford Falcon — that was the first car I ever worked on," Chang said. "I solved the problem. The car wouldn't start and I made it start. That's what got me going."

That was 40-plus years ago.

At 60, Chang's livelihood now hangs in the balance. His repair shop, H U Automotive, closed in late March after 29 years at Cambie and 17th. Chang's building was sold in late January and his lease wasn't renewed. The subsequent redevelopment is pushing Chang out and casting six employees adrift.

Chang has given himself a year to find another location in the neighbourhood. A life-long Vancouverite, he wants to stay near Cambie or Main to remain close to his clientele.

Chang estimates he'll lose more than $100,000 as that year-long countdown progresses. His eyes well up when asked what happens if a new location isn't found.

"I'll have to do something else. I'm not ready to retire yet — I'd like to keep going for a little while longer," Chang said. "Right now, I'm losing a lot of money. I don't have anywhere to store all the hoists and equipment so I'm practically giving it away very cheap."

The situation Chang faces isn't unique. In a two-week span, the Courier learned of five other automotive shops that are being forced to move or close altogether. Most of the shops are independent and have been neighbourhood fixtures on Cambie, Main and Kingsway for decades.

One constant binds them all together: Vancouver's industrial land base is disappearing rapidly and being sold for ungodly sums of money.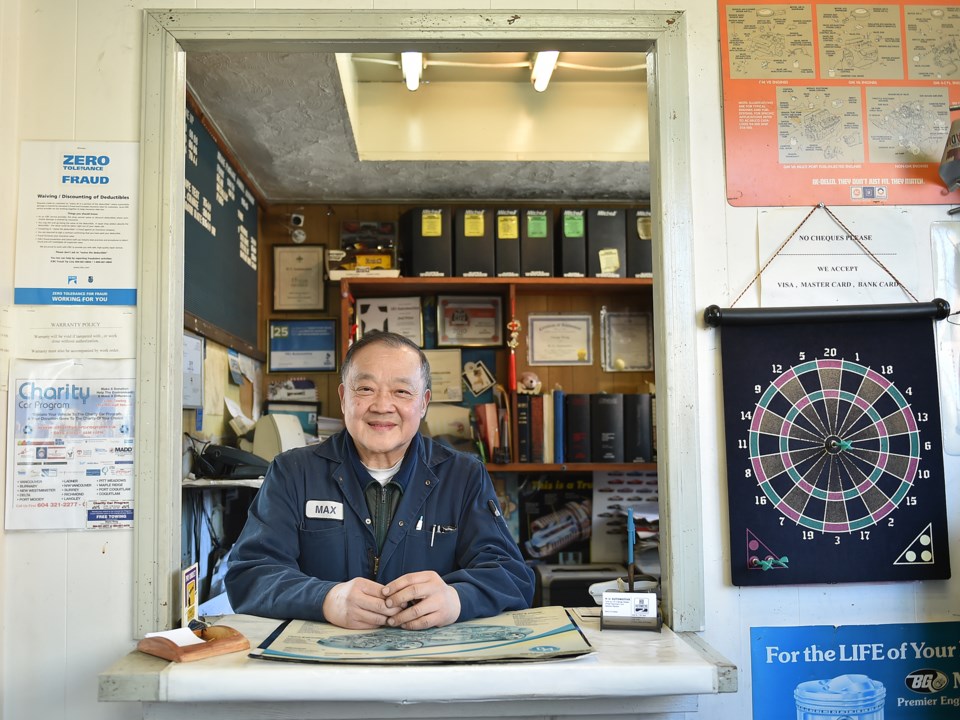 On the move
Auto Repairs R "Wee" owner Wee Wong has banked on the auto game his entire adult life. It's afforded him home ownership in Vancouver and helped him raise two sons, who in theory, will take over the shop once Wong calls it a day.

But what kind of business climate will await them?

"In 10 or 20 years, don't be surprised if I might be the only shop in town other than the big dealerships, Canadian Tire and the big corporations," Wong said. "I'm telling people that right now."   

Wong has been on Kingsway between Knight and Fraser streets since 1998. He splits the lot with Stan's Transmission, which has been in operation since the late 1960s. Both business are being forced to move in the coming months due to redevelopment.  

The two garages take up about 8,000 square feet of space, and according to Stan's owner Jim Lasher,  the land has changed hands three times in seven years for $3.5 million,  $7 million and $9 million.

Wong's rent has more than doubled in 20 years, to the point that he's paying close to $8,000 for 2,500 square feet. His business will leave Kingsway in May for a smaller location on Victoria Avenue, where Wong owns the land and has invested $350,000 in moving and renovation costs. Stan's Transmission moves to a new location in south Vancouver this summer, where a 15-year lease has been secured.

"Whether you live here or work, it's really tough. And we've got a good business, too. But every time you turn the landlord wants to raise the rent — it's like, 'Holy shit man,'" Wong said. "You're working so hard and around the middle of the month, you look at everything and we're doing really good, working really hard. But at the end of the month, the money is gone."

Like Chang,  Lasher has worked on vehicles for close to four decades. He pegs the relocation costs to South Van to be around $150,000 and yet still considers himself lucky — Lasher is confident his customers will follow him and no jobs are being lost.

It's the Max Changs of the world, and other neighbourhood-specific shops, that Lasher worries about.

"My competition is disappearing also — they're being forced out," Lasher said. "I'll be in a good position if I can stay anchored in Vancouver but, unfortunately, every day and every week that goes by, it's getting harder and harder to find locations within the city."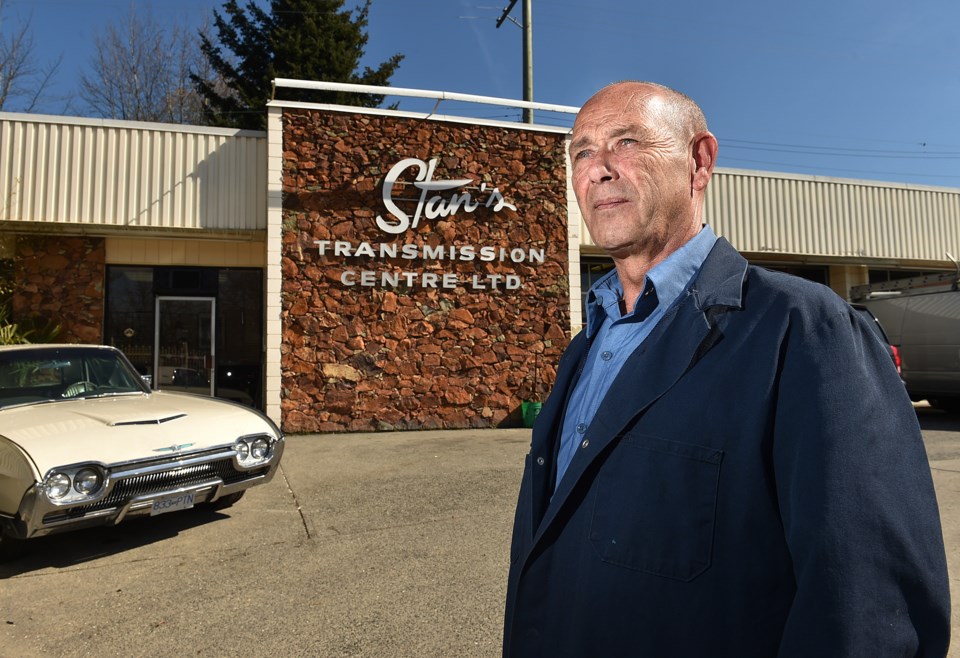 Canary in the coalmine
Lasher and Wong saw the current economic tidal wave coming years ago as longstanding shops on the West Side began closing. The city's oldest garage/service station, Alec's Automotive Machine Shop on Fraser Street, is on the cusp of being redeveloped as well.

More recently, gas stations became the collective canary in the coalmine.

City statistics show 106 business licences were issued to gas stations in 2009, a number that sits at 70 today. The land at 1698 West Georgia, once home to a Chevron, was assessed at $98 million as of July 2018.

More than 360 business licences were issued to auto repair shops 10 years ago compared to about 260 today. Those numbers, however, are misleading in the context of independent garages given that dealerships, large corporations, tire shops and all manner of vehicle services are lumped into those totals.

"All the suburbs will get the business, where there is cheaper land," Wong said. "All the warehouses from Vancouver have disappeared and they're in Langley, Surrey or other places."

The cruel irony here is that every shop owner who spoke to the Courier reported a booming business in terms of sheer customer volume.

Overhead is killing them to the point that any gains can't make up the gap to purchase land. Even if a long-term lease is signed, demolition clauses allow landowners to break those agreements in an impossibly short window of time: 50, 60 or 90 days.

Those market forces are also creating a strain on manpower. Students coming out of BCIT or Vancouver Community College aren't getting the necessary work hours at Vancouver garages to graduate because those shops don't have the staff, time or resources to train or pay them. Dealerships are the only option in most cases, and those prospective employees instead head east to Langley, Surrey or out of province entirely.

That's the scenario playing out at the corner of 12th and Kingsway, home to both a Jiffy Lube and Speedy Glass. The land was sold last year from a private owner to a commercial developer and both businesses will disappear by summer 2020 to make way for redevelopment. Fifteen people at Jiffy Lube will lose their jobs, while the Speedy Glass employees hope to be absorbed by other shops.

This comes despite the 12th and Kingsway location being the busiest Speedy Glass outlet in western Canada, according to assistant manager Cintya Medina.
"Some of these guys are here in Canada on work visas. Once we leave, they don't really know if they're going somewhere with enough work to stay in Canada or if they're going to have to move away,"  Medina said. "One of the guys is thinking of moving to the Prairies because he might not be able to find enough work in Vancouver."

Rent for the Jiffy Lube portion of the lot, which takes up less than a third of the overall footprint, has gone up by between $3,000 and $5,000 since 2014, according to owner Richard Rhee. He pays $15,000 in rent this year and has a triple net lease that requires Rhee to pay all property taxes, rent and utility costs.

Shop manager Alan Imankhan has looked for other places in the city to relocate the business — specifically the north end of Clark Drive — but is up against monthly rental fees in the area of $30,000.

"There's no way we can find another place in Vancouver that can accommodate our type of business — there is none," Imankhan said. "I think the only area that's going to have any auto repair shops, or even dealerships for that matter, is going to be south Vancouver. But the same thing will happen down there."

Wilf's Transmission owner Tag Gill moved his operation from Yukon Street and Seventh Avenue to north end of Clark Drive on April 1. 

Gill bought the business in 2017 knowing full well the lot had been sold by the previous owner. It's a lateral move in terms of size — both lots are about 5,000 square feet — though Gill said the most recent assessment of the Clark Drive property increased by 65 per cent.

The reality of making a small, independent garage a feasible business is such that two of Gill's employees are former entrepreneurs who have since abandoned being business owners. They don't want the hassle, or the financial headaches, and prefer being auto technicians instead.

"As a business owner, you should be able to make a profit in excess of what you could earn as a salaried employee," Gill said. "It is now harder to justify being a business employer versus an employee."

Gill is a certified professional accountant and has looked at industrial land prices as far east as Chilliwack. There's little price deviation even in the eastern-most reaches of the Fraser Valley.

Like Wong and Lasher, Gill suggests a Vancouver completely devoid of gas stations and independent auto shops isn't out of the realm of possibility within a decade or two.

"Those days are probably behind us," Gill said. "I think what we're seeing in Vancouver is at the forefront of what we'll see in other places across the country." 
@JohnKurucz