Industrial buildings are like the Rodney Dangerfield of the heritage world.
They're not the prettiest to look at. They tend to be nondescript and utilitarian in structure. And they're often built for industries no longer relevant or enmeshed in the community.
So they're easy to ignore, says Javier Campos, president of Heritage Vancouver Society, especially when compared to other forms of heritage flattened in the cogs of development.
"Cities tend to develop along paths of least resistance. A house is very simple, it's very much immediate — one person, a neighbourhood, my kids get displaced," Campos says. "Whereas industrial heritage is about people working their business, how they contribute to the overall fabric of the neighbourhood, so it's a much more subtle and complicated argument."
WATCH VIDEO BELOW:
Still, it's an argument worth having, he maintains, not only in terms of what should be preserved from Vancouver's industrial past, but what that preservation should look like.
Questions such as these are one of the reasons Heritage Vancouver put False Creek Flats' industrial heritage on its Top 10 Watch List for 2018.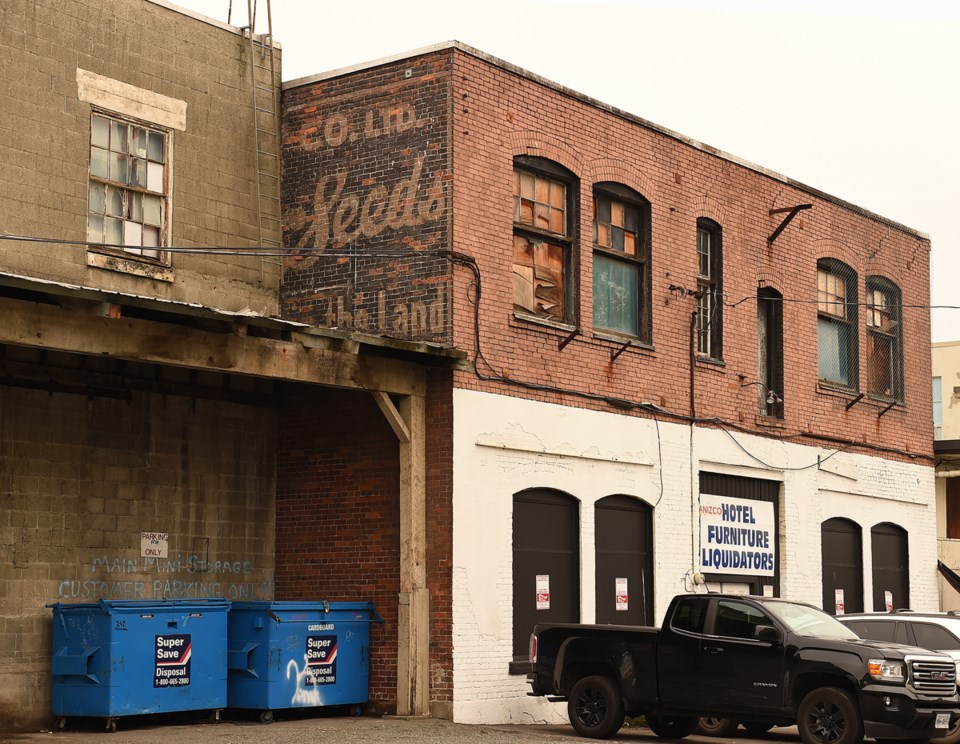 Once a major hub of industry — from neon sign manufacturing in the 1920s to shingle factories, welding shops, rail lines and brick warehouses for the mining, construction and shipping industries  — the area still encompasses 15 per cent the city's industrial land base. But things are rapidly changing.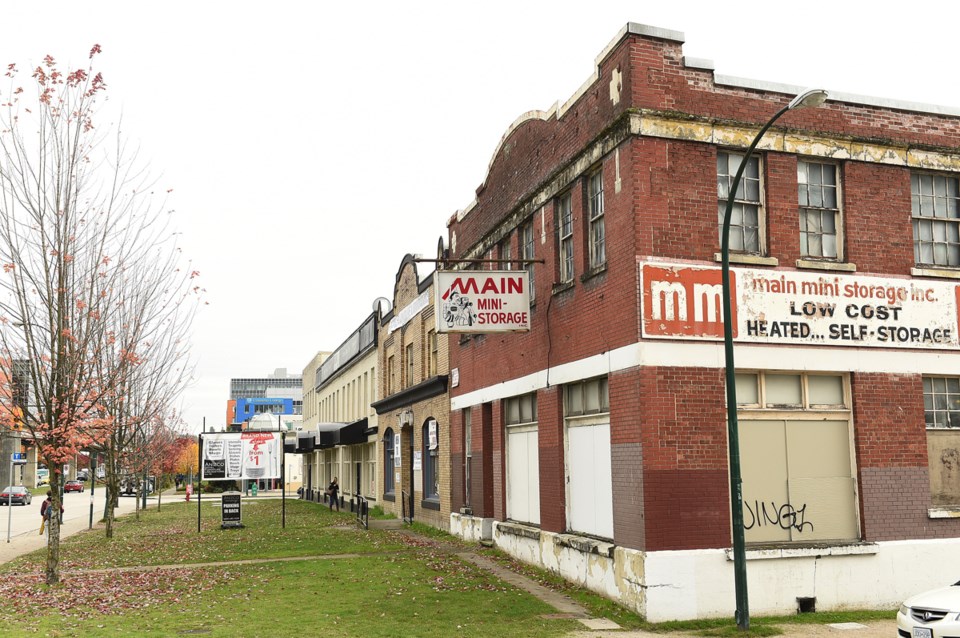 A burgeoning arts and tech hub serviced by rapid transit expansion to the south and plans for a new St. Paul's hospital and mixed-used development to the north is putting land at a premium. On top of that, most of the remaining industrial heritage buildings in the Flats haven't been recognized on the city's Heritage Register and many are in a rundown state, which makes them all the more vulnerable.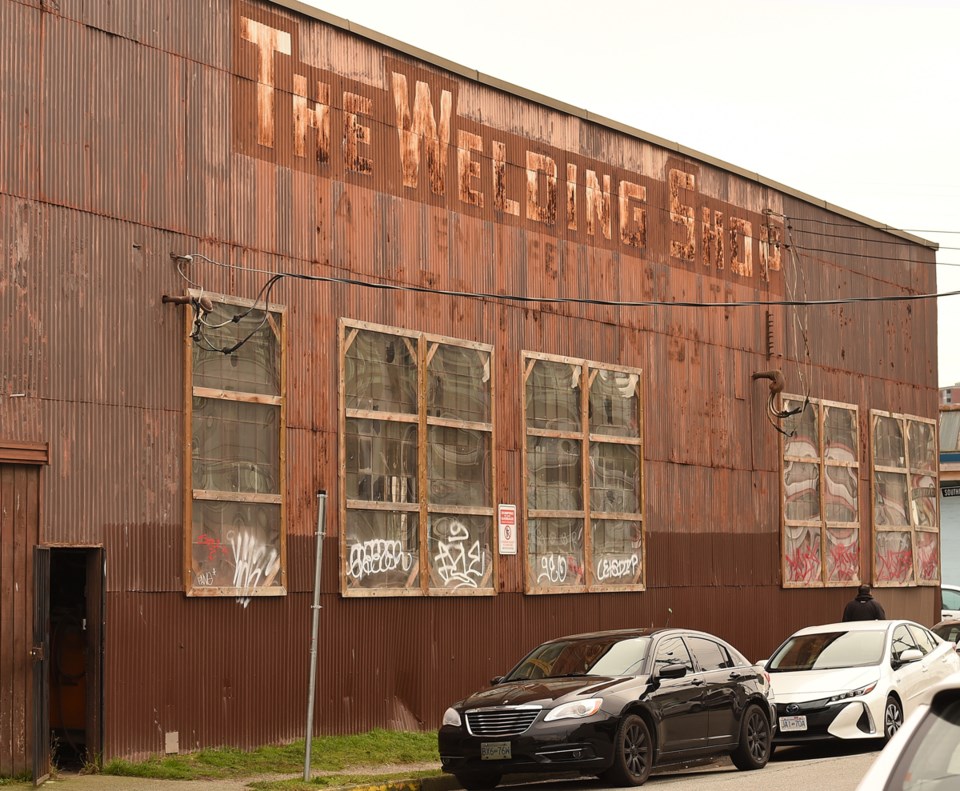 But it's not only the loss of buildings that concerns Campos, it's also the potential loss of present-day industry. He points to the Landyachtz Factory Store, at 1146 Union St., which produces skateboards, longboards and accessories, in a repurposed industrial building of old.
"These people have crafted a business and they are employing people and they are helping the community," says Campos. "And if this building goes and it's not considered heritage, then they don't have a place to go, and then they have to go to Maple Ridge or who knows where, and then we lose the business and the people and we don't have this infrastructure for people to be here."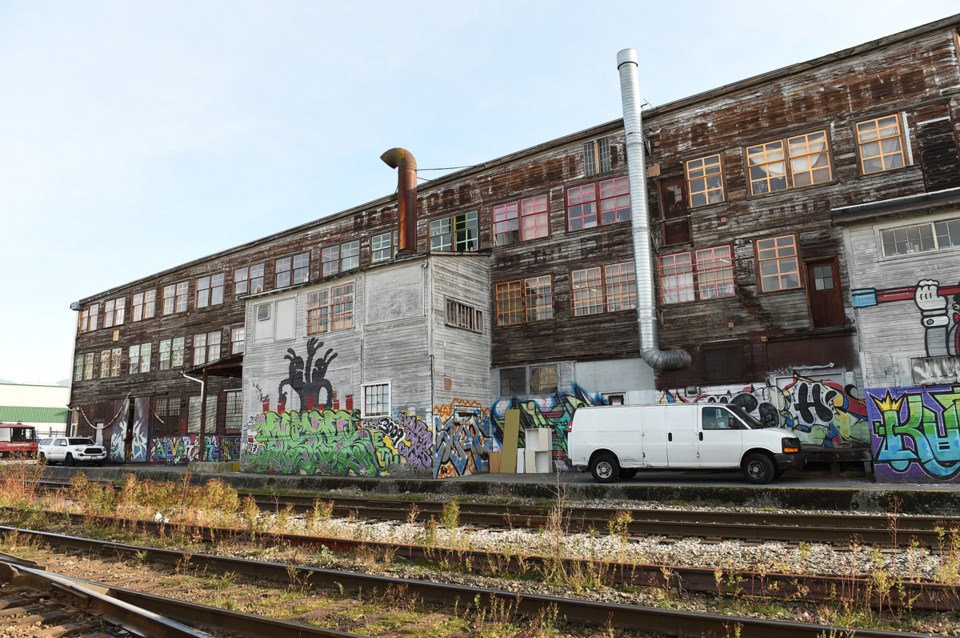 Ironically, what makes industrial buildings easy to ignore is often what makes them well-suited for repurposing.
"I think 1000 Parker Street is a great example," says Campos of the century-old former Restmore feather mattress factory. Although the 152,000-square-foot building gives new meaning to the word "ramshackle," behind its creaky, wooden, graffiti-adorned exterior are 110 studios, which serve 227 artists, designers, photographers and woodworkers, and is ground zero for the annual Eastside Culture Crawl.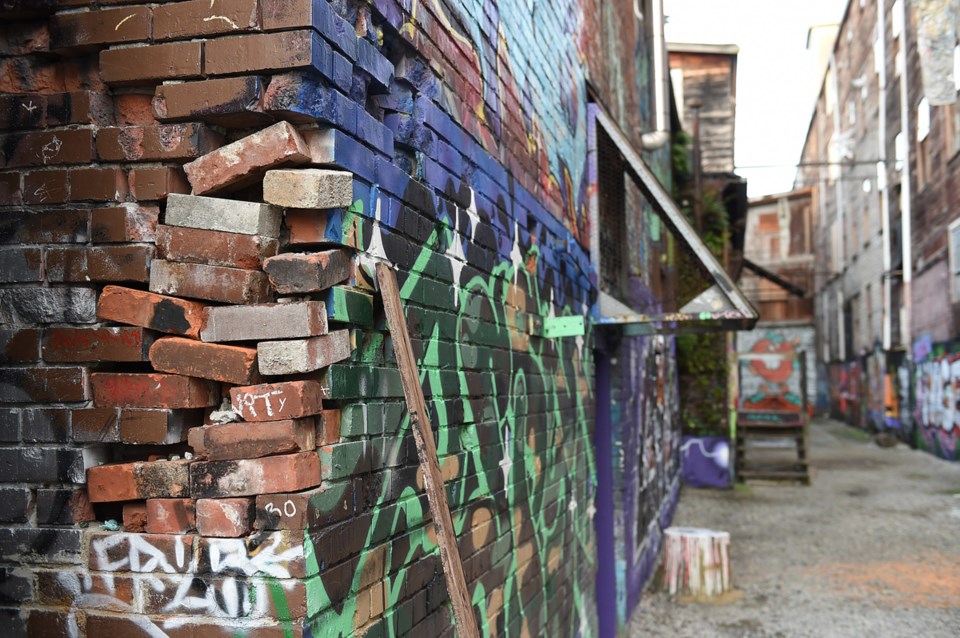 "To me that's successful. They kept the building and it has a use that reflects making in a way that's local and at the same time going towards a future that maintains these people and their space and being able to stay in Vancouver." 
Further afield, Campos points to the creation of Granville Island in the 1970s as a larger example of how Vancouver has been able to preserve a tiny slice of its industrial heritage.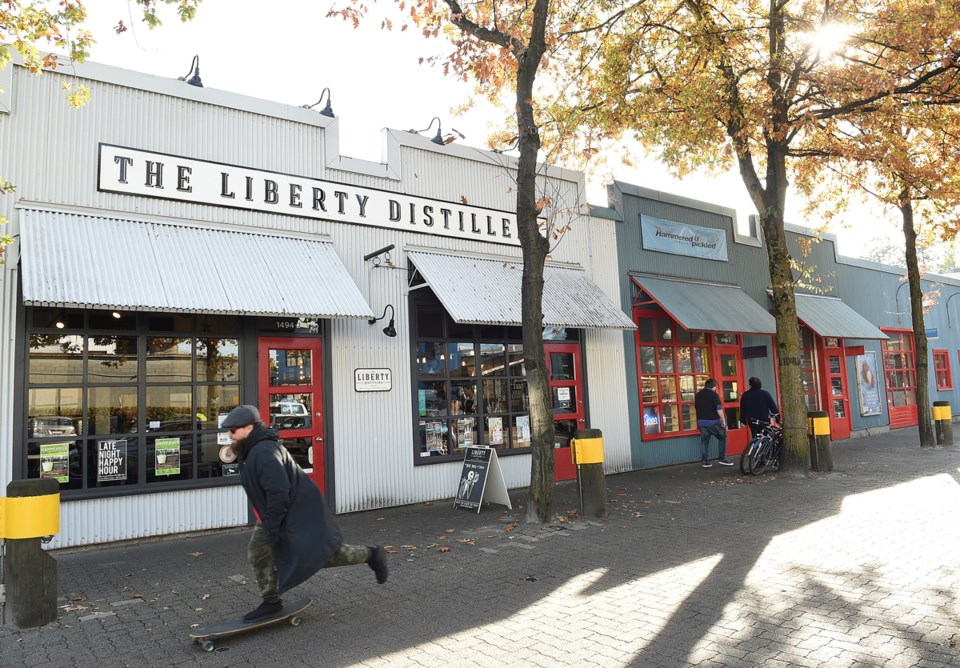 "[Granville Island] really brought this idea that we could repurpose these industrial buildings and keep this idea that the waterfront had a past that was rooted in industry. And that's become more and more important as all of False Creek and Coal Harbour was industrial, and now you wouldn't know it. If you go down there, you see parks and things, and all those buildings are gone — this kind of wholesale erasure of how our city was born."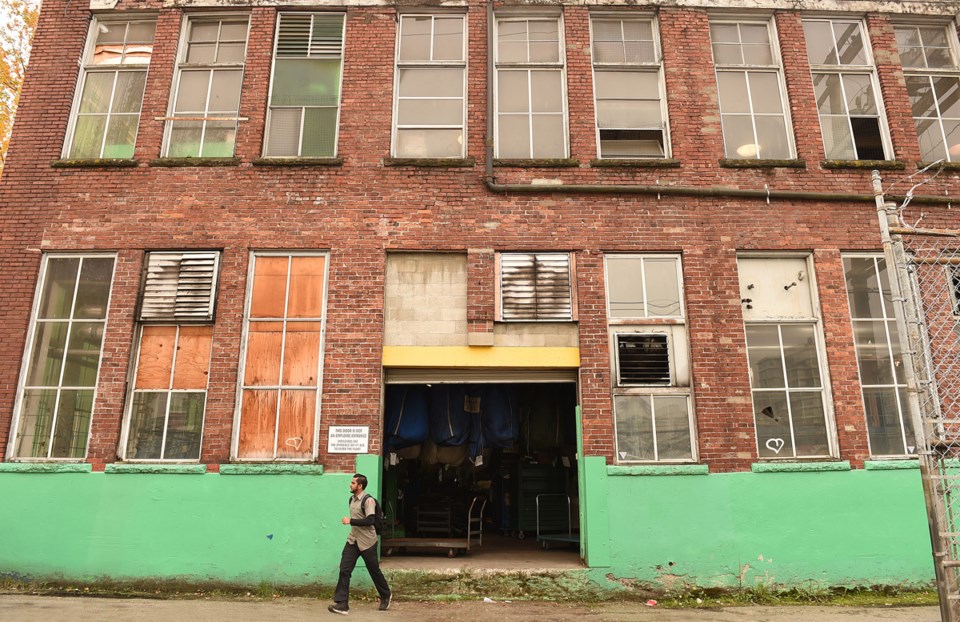 Campos acknowledges that preserving buildings that are unspectacular in appearance and no longer serve their intended purposes can be a hard sell. But that doesn't make it any less important.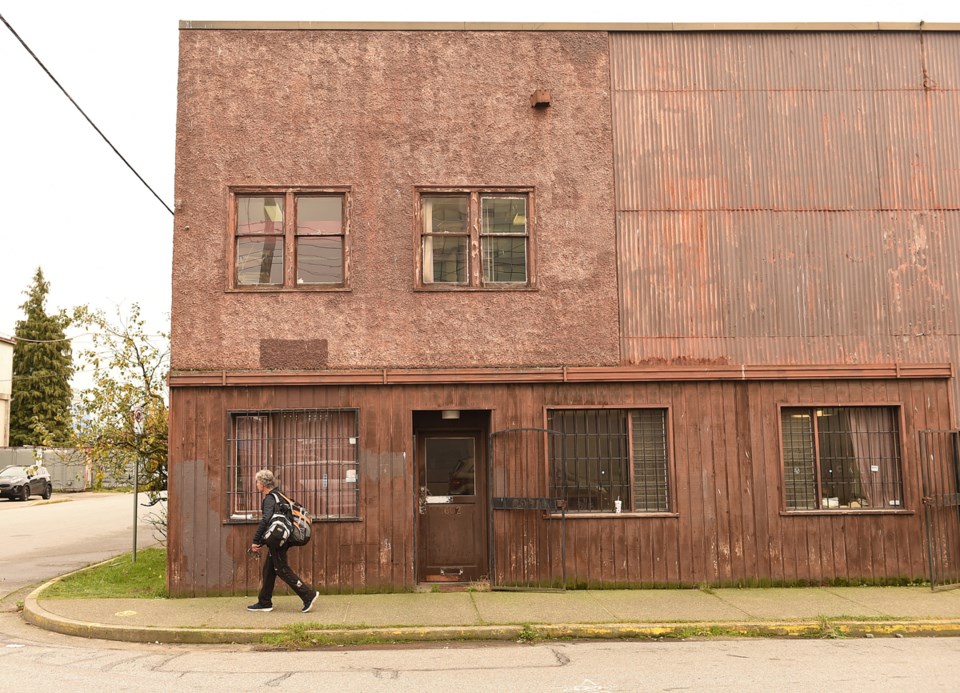 "Imagine your collection of things of your family. You don't need to carry all of your grandfather's possessions. But you might want to have a picture of him or a watch or something that might remind you or be part of the family that will help you understand where you came from, what was at stake, what people had, and gives you a broader understanding.
"Heritage is about that. For me personally, it's to understand a shared history that we have. But it also needs to allow things to evolve and develop. Industrial heritage is part of our history. It's part of why Vancouver is here. It's about how it developed. It's about how we became Vancouver. So it's very important to preserve some of that and to help people remember and understand where we came from."