When Karen Hamill's daughter learned to walk, the mom-and-pop shops of MacKenzie and West 33rd were her first destination.
"You come here to meet people," said Hamill, who lives 15 minutes away. "[Eventually], everyone knows your name. They speak with my children, they ask for life updates… You don't get that from chain stores."
There's Christos Kaskamanidis, the 79-year-old neighbourhood barber who gives haircuts and plays you the accordion.
There's Earl Morris, the neighbourhood baker, who set up here with his sister after they ran Kerrisdale's beloved Red Onion restaurant for 26 years.
There's Jessica Clark, the neighbourhood florist, who always knows what you'd like. Maybe it helps that her middle name is Blossom.
And there's India Daykin, 23, the newest on the block, who runs a beauty store on the corner. She's very excited to be here.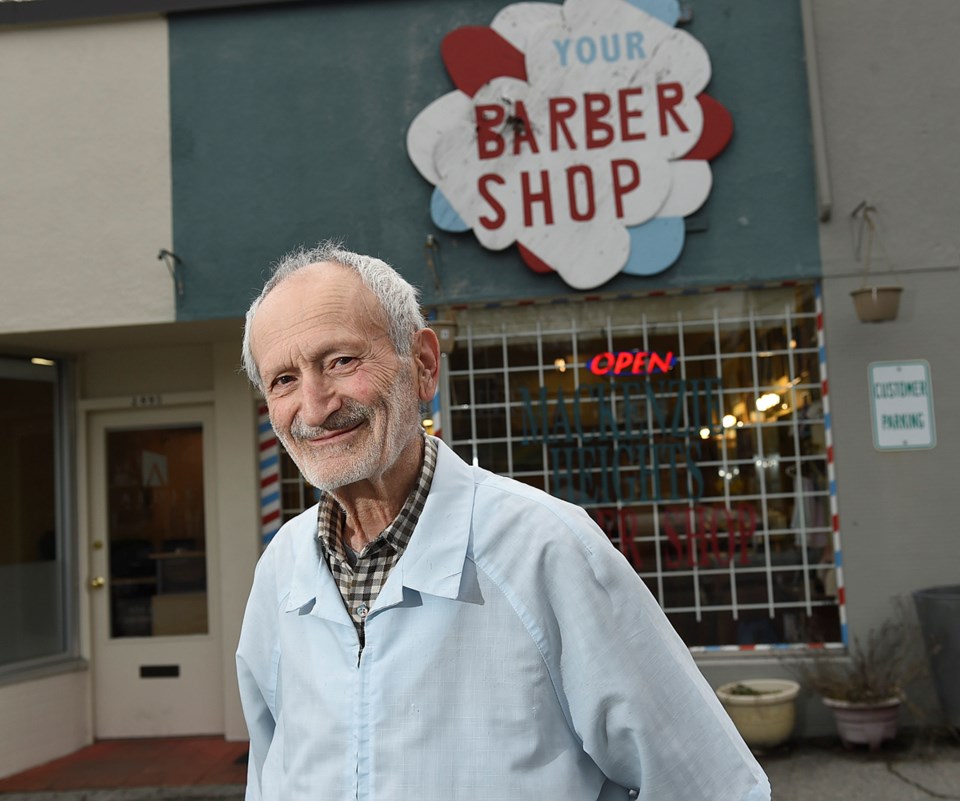 There's something unusual about this hub. There aren't many places like it in Vancouver for one reason: in every direction are houses, houses, houses.
It's hard to find commercial spaces in residential neighbourhoods because city planners for decades have tried to keep them out. The dozen businesses here at MacKenzie Heights were zoned in before planners decided it was inappropriate to have them near homes.
And yet today, the new businesses that have taken over grandfathered commercial space in residential neighbourhoods are gaining popularity. They bring convenience, but also community.
In early March, the mayor gave a speech about bringing "gentle density" to single-family home neighbourhoods. But when that happens, what about the amenities?
A glimpse of a vibrant future for Vancouver's neighbourhoods can be seen in residential communities like MacKenzie Heights, thanks to the mom-and-pops from the past that are making a comeback.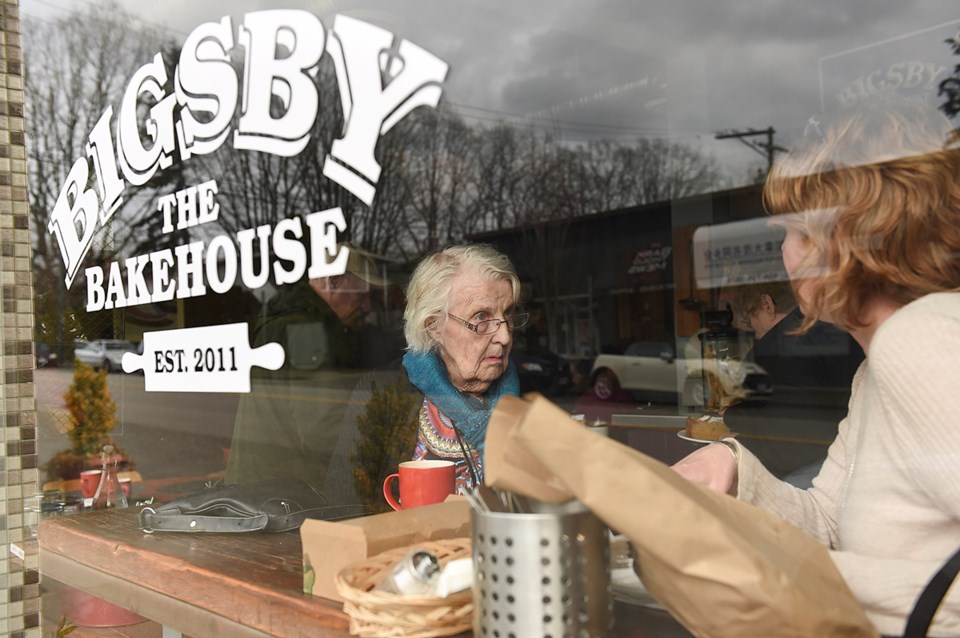 Zoned out
The 1950s, '60s and '70s were the age of the automobile, and that was reflected in North American cities. Planners encouraged the separation of residential, industrial and commercial land.
"Pristine low-density neighbourhoods and a drive to a shopping centre — that was the paradigm," said Gil Kelley, Vancouver's chief planner.
As for convenience stores, groceries and neighbourhood pubs inside residential neighbourhoods, a lot of them were zoned out because they were considered a "non-conforming use" for their area, said Kelley.
In Vancouver, that happened to neighbourhood groceries left vacant for too long. However, some remained, and attracted new business owners. These locations were walkable, had nostalgic charm and were often on visible corner lots. Why not resurrect them into gathering places for the neighbourhood?
One pioneer was Le Marché St. George, nestled between Main and Fraser and all the Vancouver Specials by East 28th. Once owned by a Japanese family that ran a classic corner store (they say you could buy single cigarettes out of a back closet), Le Marché brought the laidback allure of a European café to the neighbourhood.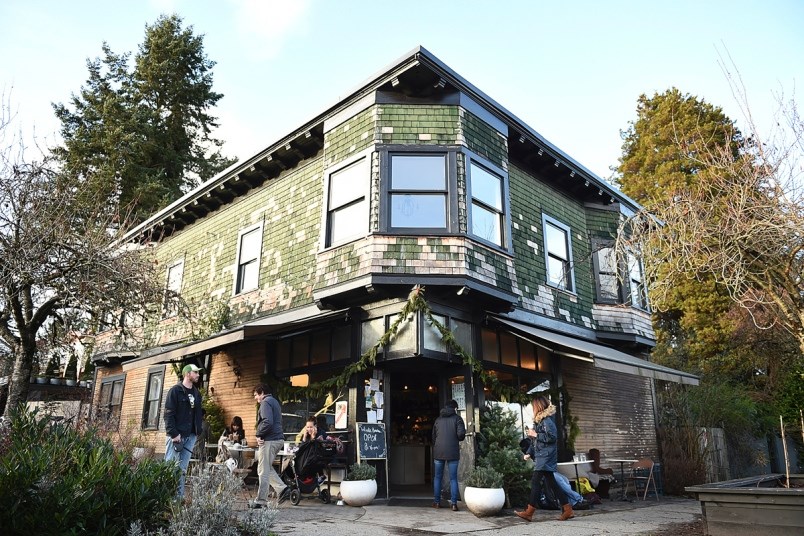 But the new bustle in the area drew a complaint, and initiated a face-off that the media framed into a David and Goliath battle. The corner store vs. city hall! The stakes? Whether neighbourhood groceries were allowed to prepare food.
Petition signatures and letters poured in to support Le Marché. After all, asked residents, aren't spots like this what creates vibrant communities in the city?
City council unanimously voted to allow the stores to serve prepared food and have a maximum of 16 seats, as long as the stores' primary use was "selling groceries and convenience goods."
In a thank you note to supporters, Le Marché wrote, "This is huge for us and all other little shops like ours. It gives these kinds of stores a fair chance at succeeding and contributing to their communities creatively without being burdened by outdated ideas."
Federal intervention 
There are a number of treasures like Le Marché tied to and tucked into their neighbourhoods. Classics like Benny's in Strathcona and Arbutus Coffee in Kitsilano. Now among their ranks are the Wilder Snail and Finch's, also in Strathcona, and the Mighty Oak in Riley Park-Little Mountain.
One of the latest is the Federal Store in Mount Pleasant, opened by Chris Allen and Colette Griffiths last November. They live nearby and wanted to bring new life to the corner after the convenience store of the same name closed.
"We took inspiration from the sign," said Allen. It still hangs on the corner, bright red with Federal Store in white letters and an elegant, curved stripe. Think Coca-Cola.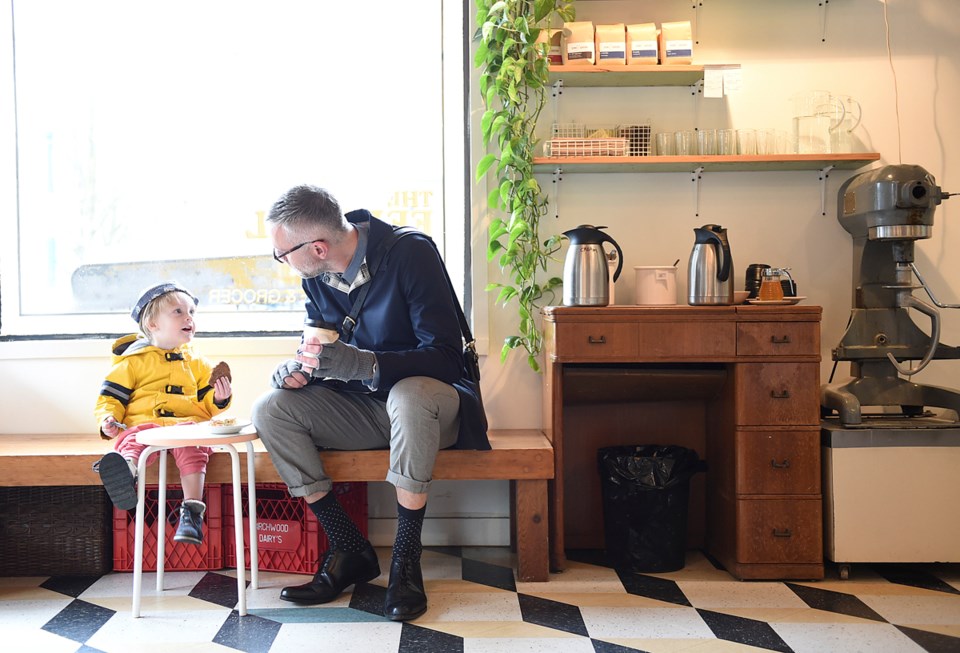 Unlike the other grocery cafés in lower density residential neighbourhoods, there are more apartments near the Federal Store. The only other like it is Greenhorn among the West End's towers and walkups, which shares the block with a dry cleaners. With density, you need amenities, something that the City of Toronto recently introduced to liven up its out-of-the-way concrete tower neighbourhoods.
"Many residents don't really see their neighbours everyday if they live in an apartment or townhouse," said Allen. He estimates that 90 per cent of the Federal Store's customers live within a two-block radius.
Chief planner Kelley thinks there's something to be learned from their popularity: "This shows you that the market — meaning both the consumers and the use— is somehow way ahead of where zoning policy needs to be," he said.
All in 20 minutes
Adding residents to Vancouver's low-density single-family neighbourhoods is one challenge, but Kelley is looking at the bigger picture as the city plans its housing reset.
"The big questions for me are what makes a good neighbourhood, what makes a complete neighbourhood, what makes a healthy neighbourhood," said Kelley.
Today's city planning ideas of walkable, mixed-use neighbourhoods that balance pedestrians, bikes, transit and cars would upset the planners of old. When Kelley was Portland's planning director, he helped develop the idea of 20-minute neighbourhoods, with everything you need within 20 minutes by foot.
Kelley hopes to welcome businesses back to Vancouver's residential areas, but notes it has to be done sensitively by consulting individual neighbourhoods. New street improvements go hand-in-hand, too: "Wider sidewalks, café tables and bike racks are part of the mix... Maybe there's a corner that needs rental housing above a corner store?"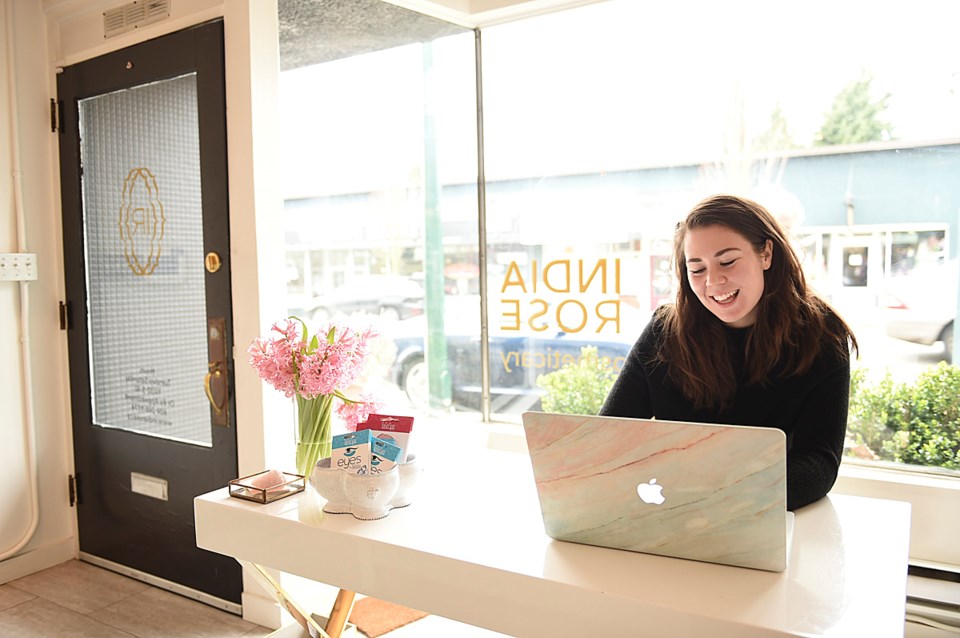 Close to home
Back at MacKenzie and West 33rd, Earl Morris the baker is worried. A three-storey development is proposed for his block, with residential on top, and two or three commercial spaces on the bottom to replace the nine shops there today.
This means more housing units, and the commercial spots retained. So what's wrong?
"No small independent business can afford it," said Morris. "Starbucks is not interested in it because there's not enough traffic... It will destroy the community."
Life here is about making and meeting friends, whether that's your neighbours, or the man baking your bread.
"We have customers that meet other customers and go, 'Don't you live near me?' And they sit down and start talking and become friends. That's community."
A few doors down, it's something Christos Kaskamanidis the barber knows. He can show you community on his wall: time-worn photos of children getting their first haircuts from his 19 years in the neighbourhood. He watched them grow up. If you lived nearby, you'd recognize them too.
"Good people," he said with a smile.
bychrischeung@gmail.com
@bychrischeung