I'm not exactly plugged into the world of high fashion. The closest I've ever been is watching Project Runway with my wife — shout out to Evan Biddell, winner of the first season of Project Runway Canada — and that barely counts.
So, believe me when I say that I know nothing about Versace. Is Versace high fashion? I don't even know. Maybe it's medium fashion? Midsized fashion?
What I do know, however, is that one of their recent designs is 100% based on the Vancouver Canucks' logo from the 80's and 90's. This was originally spotted by the wife of a Redditor on r/Canucks. Take a look for yourself and I'm pretty sure you'll see the similarity: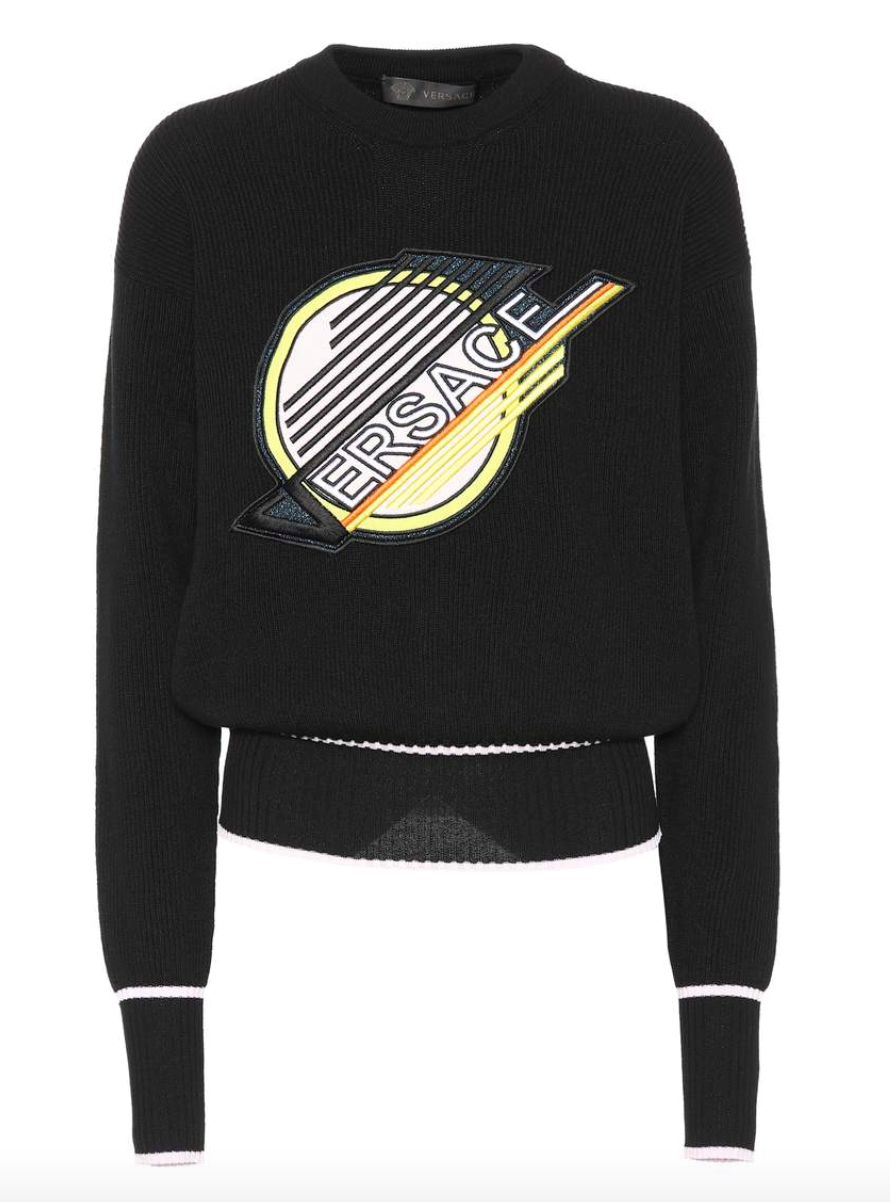 Don't see it? Then please make your way to your nearest optometrist, please. Actually, contact a friend or relative, and have them take you to the optometrist, because I don't trust you to drive yourself with eyesight that bad.
But just to help you out, here's the Canucks' spaghetti-skate logo on current Canucks president Trevor Linden.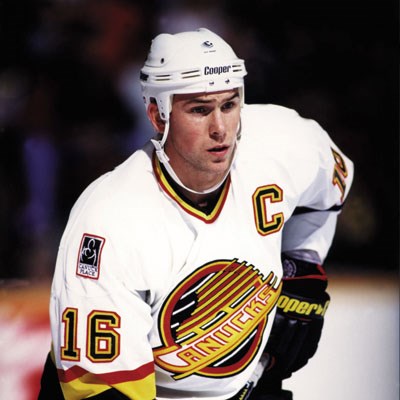 Apparently the San Francisco-based design team, Beyl & Boyd, who designed the Canucks' infamous Flying-V jerseys, should have gone into fashion rather than graphic design. After all, they designed the spaghetti-skate logo, originally as a shoulder patch on those jerseys. Even if you absolutely hate the Flying-V jersey, you have to forgive Beyl & Boyd, as they also gave Canucks fans the skate logo that is burned into our collective memories thanks to the 1994 playoff run.
And now Versace has taken that skate logo, turned it into a Versace logo, and slapped it on a 100% polyester sweatshirt. They're charging 725 euros (or 860 euros, depending on where you look), equivalent to $1063 to $1261 Canadian.
For $200, you can get an authentic CCM spaghetti-skate logo Canucks jersey, complete with a name and number on the back. Also 100% polyester.
It's not just the sweatshirt, however. It gets more absurd. This is an actual Versace t-shirt on the Versace website.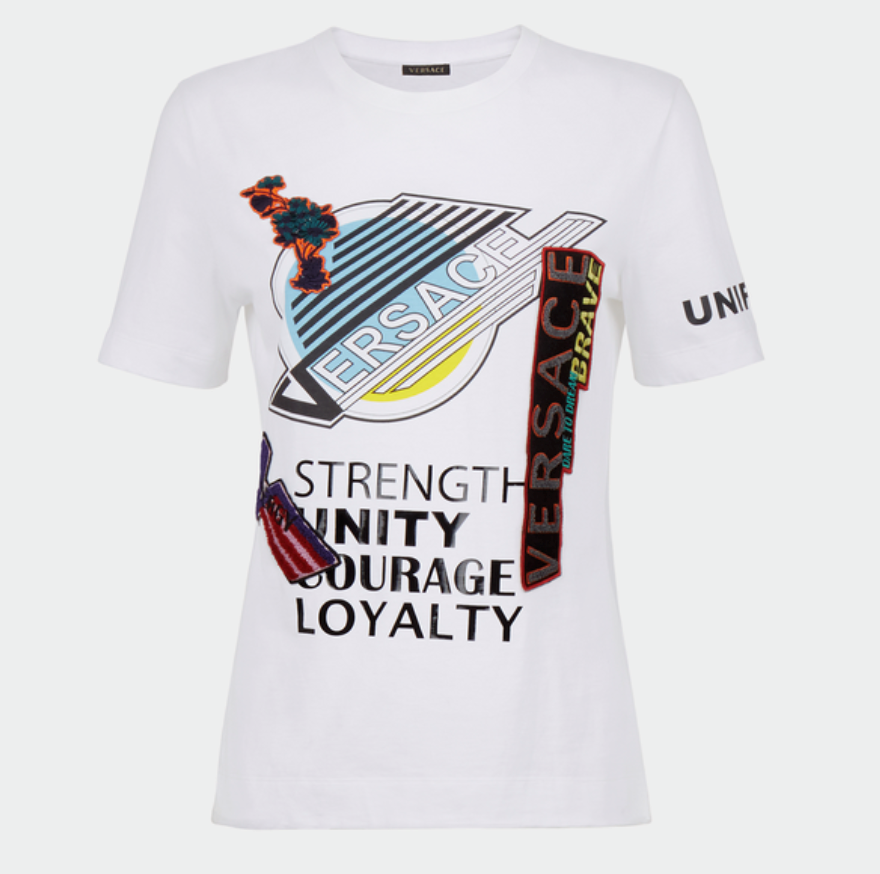 it costs $1225 Canadian.
I'm pretty sure I already hate anyone who would actually buy this t-shirt. Don't do this, people. Don't spend $1225 on a t-shirt, especially one this haphazardly thrown together and ripped off of a Canucks logo. If I see one of these shirts on anyone at Rogers Arena, I will straight-up murder a Beanie Baby.
On the other hand, I would definitely buy this shirt and wear it, but only if it cost less than $30:
Soon to be seen at the Richmond Night Market... pic.twitter.com/7egyc0z3hc

— Steve B ☕️ (@stevebfazed) September 28, 2017