Marg Lampman still remembers a time when the Cariboo Prospector would usher passengers from North Vancouver to the centre of Lillooet, adding a layer of animation to the rural town that it has struggled to recapture.
"The Cariboo Prospector, or the Budd car as we used to call it, used to come to Lillooet three times a week. They would drop the passengers off for three hours and they would wander around through our main street and enhance our small-business community, and then turn around and go back down again," the Lillooet mayor recalled. "This was successful at that time."
Lillooet has been without a rail service — or any dedicated transit service, for that matter — since BC Rail shuttered the Cariboo Prospector in 2002. Now, with Greyhound's departure from Western Canada looming, Lampman has renewed calls to reinstitute a passenger rail service along the former BC Rail corridor.
"There's always been an urgency for rail service for all the rural communities ... north of Pemberton, because we are without any bus service, and now Greyhound is folding, which puts more stress on the residents of the communities along the rail line," she said. "There is no other option for us, other than to drive."
The District of Lillooet has put forward a resolution calling on the province to work with Via Rail to carry out a feasibility study for passenger rail service between North Vancouver and Prince George that will be debated at next month's Union of B.C. Municipalities (UBCM) Convention. (Via Rail did not return a request for comment by press time.)
Lampman has requested a sit-down with Premier John Horgan to discuss the resolution at the convention, which will be held from Sept. 10 to 14 at the Whistler Conference Centre.
The rail line, which is owned by CN Rail and mostly used for freight, sits empty most of the time, Lampman said.
She views the service as a fuel-cutting alternative to passenger vehicles. "To remove vehicles off the highway and to help the environment should be at the top of the government's list, and this is one way of doing it," Lampman added.
The District of Squamish put forth a similar resolution at the 2016 UBCM Convention that was ultimately endorsed. Squamish Mayor Patricia Heintzman said the district is considering all forms of viable regional transit, particularly with Greyhound's impending departure from B.C. at the end of October.
"From Squamish's perspective, we're looking at a variety of transportation options: bus, ferry, train, so it makes sense for us to be collaborating and supporting Mayor Lampman in her efforts here," she said.
Exactly who will foot the bill for the revamped rail service remains at the heart of the issue, Heintzman said.
"A community like Lillooet that's two or three thousand people, how do you create a viable business case to warrant going through there? It's tough," she said. "What it comes down to is that you need public investment to make these things happen. We're not Japan, we're not France. We don't have the population base, even in the Lower Mainland, to justify this type of massive infrastructure."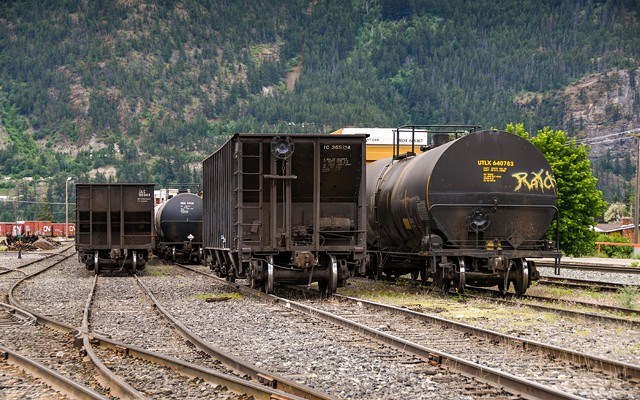 Still, with the NDP at the helm in Victoria, Heintzman is hopeful.
"The NDP government is much more open to these types of solutions than the previous Liberal government was, for whatever reason," she said. "We haven't seen the proof in the pudding yet, but certainly the talk and the rhetoric we've heard from the NDP is such that they want to make these significant investments in public transportation and create these affordable transportation alternatives for all communities in B.C."
Greyhound announced its plans last month to eliminate service in B.C., Alberta, Saskatchewan, Manitoba and northern Ontario, citing significant losses and a 46-per-cent decline in ridership since 2010.
Following Greyhound's announcement, the Passenger Transportation Board said it would streamline its application package for bus companies looking to run intercity buses to underserved corridors—a move that Squamish and other jurisdictions have lobbied for.