On Friday I sat in my new office, which is also my kitchen, watching Dr. Bonnie Henry ever-so-cautiously say words like "flattening" and "slowing" in her daily media update.
Dr. Henry, B.C.'s sensible superhero of a provincial health officer, was talking about some number-crunching the province had done to chart the spread of COVID-19, and describing how there was a glimmer of cautious optimism that the drastic measures we were all taking might be working.
My heart soared.
Of course, it must be said over and over, that pronouncements such as this are not an invitation to go back outside and resume normal life, but rather confirmation that it is essential now more than ever to maintain physical distance between each other, wash our hands, and just stay home. Repeat: Don't. Stop. Physical. Distancing!
But for a moment I envisioned a not-too-distant future of this pandemic getting better in B.C., of health-care workers not facing constant danger, of immunocompromised populations not living in fear of catching a highly contagious virus that could quickly kill them. I choked up a bit believing that we, as humans, might just be uniting together, making personal sacrifices for a greater good.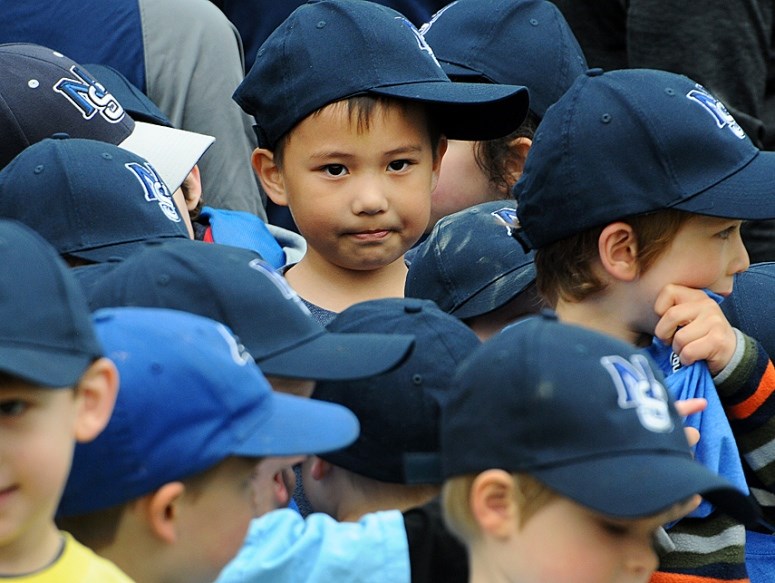 Also, I just wanted baseball back.
I miss it a lot. I miss coaching my little players, even the ones who never get a hit. Especially the ones who never get a hit. I miss spending waaay too much time obsessing over my nerdy little MLB fantasy teams. I miss putting on a Jays game and then mostly ignoring that Jays game. I miss spitting sunflower seeds everywhere.
I want those things back, just like I want everyone to be healthy and the economy not to tank and front-line essential workers out of harm's way. I think most people feel the same way, about the big things and the small. We miss those normal day-to-day things we love and which are now not available to us. The big picture is vitally important, but that little picture matters just as much. We are, after all, each one of us the star of the never-ending drama that is playing out inside each of our heads from the moment we are born until the day we die. 
Even if you don't have big things to grieve for – and we know many of you do – it's OK to grieve for those little things too, and to plan and pine for their return.
I miss the hell out of live sports. This past weekend, in a normal year, would have been one of the best sports weekends of the year. It was supposed to be opening weekend of the MLB season, in which every team except the Baltimore Orioles still had at least a small chance of winning it all. The NBA and NHL seasons were supposed to be hitting top gear with the playoffs just around the corner. March Madness was set for the Sweet 16.
I miss my daily walk to and from work. Nearly every morning I'd pass by a school with a vice-principal standing on the steps, greeting every single student by name. I told him my name once – I wanted the hello too – and he never forgot it.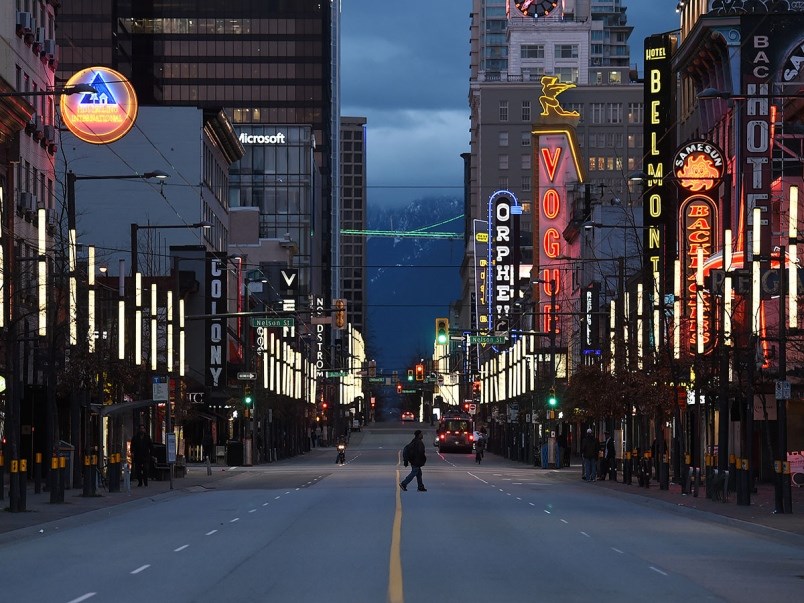 I miss craft brewery tours, and asking too many questions of the tap pullers about which of their seven IPAs was best (always the hazy). I miss hanging out with my parents, and not just because they always buy the beers on the brewery tours.
I miss not having to do the dishes three times a day.
I miss hugging my friends.
But, if we're doing balanced journalism here – always a hallmark of this column – there are some things that bring me new joy in this physically distant world.
I like the virtual beers thing, although be wary of how many drinks you consume while seated near-motionless for two hours in front of a laptop.
I like the backyard concerts, and videos of people playing cello in their living rooms.
I like the online workouts my family does together now in our living room, particularly when my kids echo the instructor and yell out "my booty is on fire!"
I love the nightly cheer for health-care workers. The first night we tried it I gave the boys wooden spoons and bowls and told them to make a ruckus. One banged so hard his spoon broke. Then the other kid got whacked by a broken spoon. Then there was a spoon fight?! Anyway, thank God for health-care workers.
No doubt there are things you've taken comfort in over these recent strange days, and there are things you miss dearly. Hit up the replies to this column if you feel like sharing, the good and the bad. Because the best thing I've taken from this is that we're all in this together. The only way we'll get through this, and keep those people who are in danger safe, is to do it together.
Continue physical distancing. Wash your hands. Stay home.
That's how we're going to get it all back.
Andy Prest is sports editor for the North Shore News. His humour/lifestyle column runs biweekly. aprest@nsnews.com