Armed with notepad and camera, we ventured into various city neighbourhoods every weekend this past year and barged into people's houses, stores and goings-on to pester them with questions and to take their photographs.
The results were published in this weekly City Living photo column and now, as we wind up the year and look back, we find it a near impossible task to pick our favourites because all you people are just so darn interesting.
So we decided to select some of the top stories based on those that fit into two popular categories: First-timers or Animals.
First-timers
Ganga Jolicoeur and Walter Le Daca rang in 2014 by opening a coffee shop in the West End. They called it The Greenhorn in tribute to three Englishmen who bought most of the land in the area during the 1860s with the idea to make bricks out of the area's clay. Locals mocked them back then but they sure changed their tune some one hundred odd years later! The Greenhorn Espresso Bar was so packed at the start, it prompted a disbelieving neighbour to tell Le Daca that he must know all these people. Le Daca stood up in his busy café and called out, "Who here is my friend?" Nobody answered, which is a bit sad but proved his point.
Eastside Flea celebrated its first birthday this year. Friends and business partners Linda Ounapuu and Jill Whitford decided to start the market the Sunday after the Waldorf Hotel ceased to exist as one of Vancouver's most popular creative spaces last year, proving that the will to be creative can be as resilient as climbing ivy.
"We were sitting there, in my living room and said, let's do something ourselves," said Ounapuu. "We felt that if we don't get on this, somebody else is going to."
Like The Greenhorn, Eastside Flea is still going strong.
Another 2014 birth announcement goes to Il Centro Italian Cultural Centre's Il Mercato, the first Italian farmer's market in the city. "My mandate is to take the legacy of the centre, which is a 37-year-old organization, with the idea to reflect the past, engage the present and build a legacy for the Italian community in Vancouver," said the centre's executive director Mauro Vescera. The plan is a lively one. In addition to the market, which will be a regular part of the centre's programing from here on in, Vescera said there are plans to add a free outdoor movie screening during the summer market days as well as broaden the centre's culinary programming.
Vancouver held its first circus festival in November. Canadian entertainment company Cirque du Soleil lists Vancouver as one of the cities that sells out the quickest in terms of ticket sales for its shows, which proves artistic director Jay Nunn's point that there is a local appetite for the circus arts. "We need to raise our voice as a circus community and that's why we're doing the festival," said Nunns. "We have a distinct voice on the West Coast and we want to let people know we are viable, competitive, and we do quality work."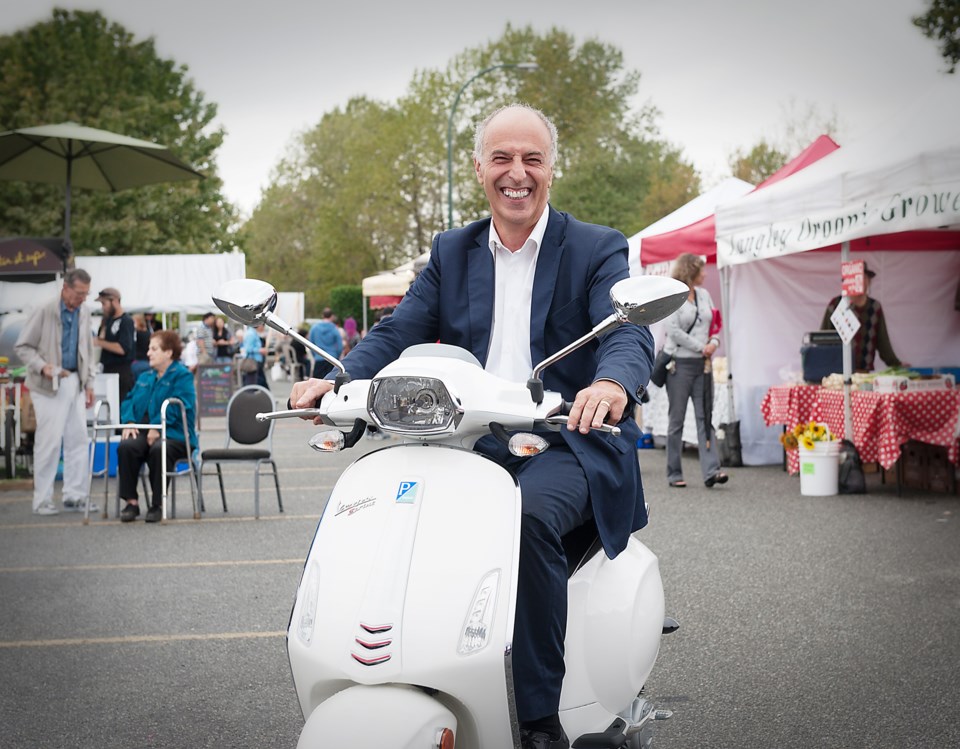 Animals
The most popular event of the City of Vancouver's Bird Week in May was Crow Night. The Alice McKay Room at the Vancouver Central Library was packed with crow lovers, most of whom adhered to the dress code of wearing black, including one woman who had attached a homemade beak to her head and wore a cape of wings (incidentally, there were no sightings all week of a human dressed as a black-capped chickadee, the winner of the Vancouver's bird election). Filmmaker Mike McKinlay presented his 15-minute Crows documentary to the crowd.
"I had a really crappy job and to compensate for this crappy job every night I went out and followed crows," he said. "They were so unbelievably aware of the camera. They know you're there and they will wait until you're completely set up with your exposure set, and your aperture, you're ready to go — and then they fly away."
Yes, there was a Running of the Bulls in Yaletown in August. As soon as Hippo's owners Samantha Scigliano and Jamie Smyth heard about the dog race, they started training Hippo the bulldog. They duplicated the race's quick-burst format, sometimes incorporating resistance training by attaching a five-pound weight to Hippo which, surprisingly, drew some attention.
"People probably thought we were crazy," admitted Smyth. "But we had a lot of fans, too," added Scigliano. "When we were out training people would ask what was happening so we let them know he had a race. He has a lot of fans here today."
Hippo won his heat but lost the championship by a hair to a fellow named Carter.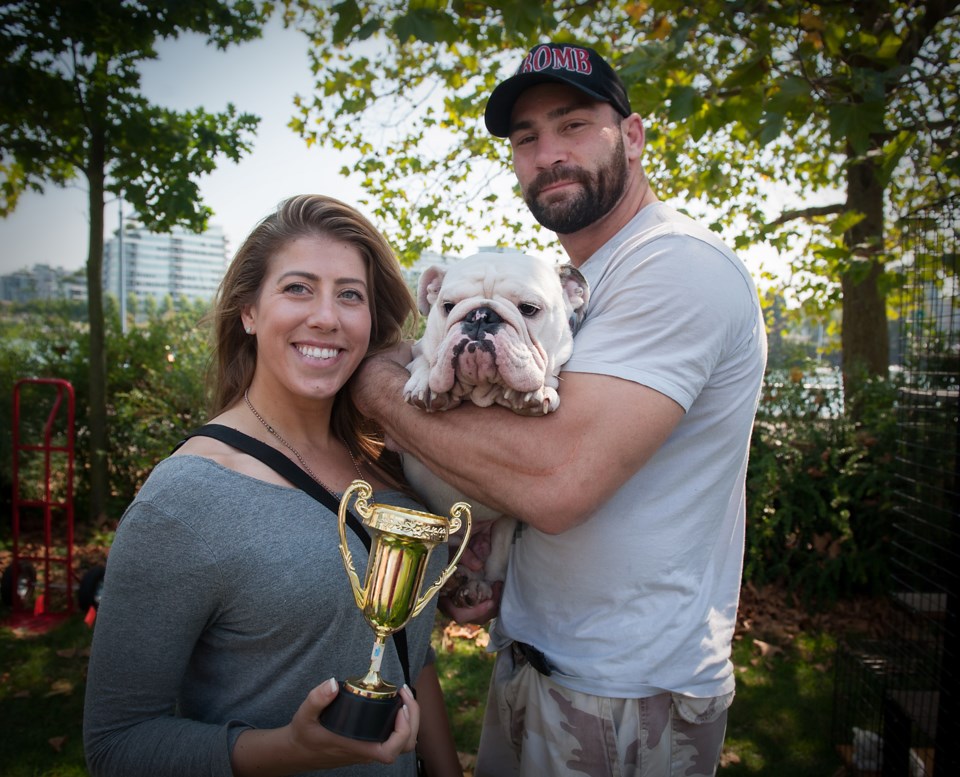 First-timers AND Animals
The Southlands Cup came to Vancouver in August, marking the first time organized polo was played in Vancouver since 1999.
"No, I didn't expect to see it here again, that's why it's so wonderful," said spectator and former player Patrick Oswald, now 78. "I have a lot of memories, and they're all very special." He remembered the camaraderie of visiting teams, the after-match parties, and exercising his horses every morning. He also remembers how tough a sport it is; his front false teeth are evidence as they were knocked out by a swinging mallet on the Southlands field years ago.