The huge new community planned for Vancouver's Heather Lands will include 2,500 new homes, at least 40 per cent of which will be secured for either low- or moderate-income households, under details released by the City of Vancouver this week.
The 21-acre site, between West 33rd and 37th between Willow and Ash, with Heather Street running through it, sits in the Cambie Corridor development area.
The land is owned by a collaborative of three First Nations — the Musqueam, Squamish and Tsleil-Waututh (MST) — and Canada Lands Company, which in 2014 entered into a 50/50 joint venture for the ownership and redevelopment of the property.
The redevelopment of the land could see the end of the historic Fairmont Academy building. The 1914-built, class A heritage building was first a private school and then an RCMP base. It stands directly in the way of the redevelopment, but could be save if it could be moved to a new site. However, the new report on the development says that any retention of the building and its association with the RCMP is seen by the Musqueam, Squamish and Tsleil-Waututh Nations "as a continued imposition of colonial values." MST has requested a cultural centre be built in its place as part of the masterplan's reconciliation goals.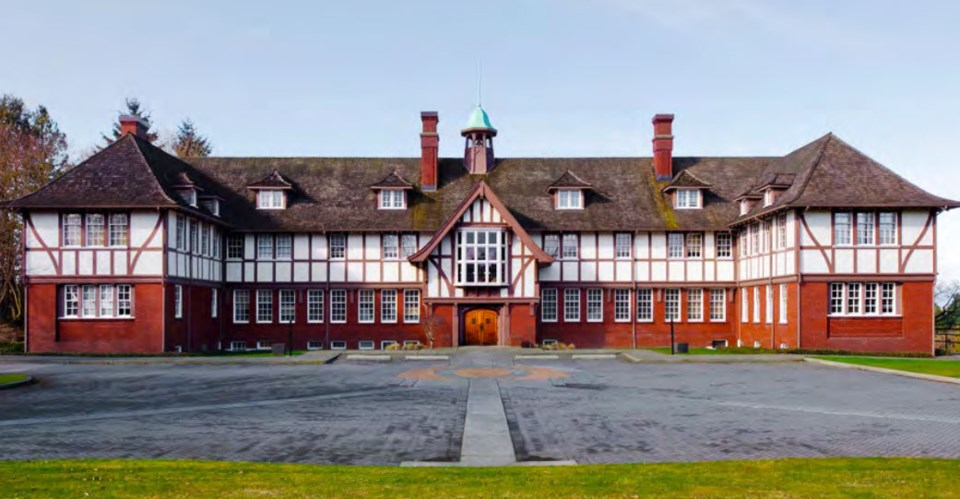 The newly released details of the Heather Lands masterplan include:
• approximately 2,500 residential units, in buildings from three to 24-storeys;
• a minimum of 20 per cent of units for affordable housing for lower-income households (around 530 units);
• a further 20 per cent to be "attainable home ownership" targeted to moderate-income households (earning $50,000-80,000 a year for singles and couples, and $80,000-$150,000 for families with children);
• of the social housing units, 50 per cent to be geared to families with two or three bedrooms;
• up to 60,000 square feet of local serving retail and service uses (cafe, small grocery, pharmacy, medical office)
• one-acre site for potential 4-storey Conseil Scolaire Francophone school;
• minimum of four acres of secured park and open space (minimum two acres public park);
• a new 69-space childcare facility; and
• a cultural centre (minimum 15,000 square feet).
The road infrastructure supporting the community will include:
• a new 35th Avenue connection through site;
• a new neighbourhood commercial street inside the site;
• extension of Baillie Street and Manson Streets into the site; and
• the redesign of Heather Street to accommodate new Heather Street bikeway.
City council is scheduled to discuss the report at the next meeting on Tuesday May 15.