Vancouver city council approved a rezoning application for a "cohousing lite" project planned for the corner of Main Street and Ontario Place at a public hearing July 17.
The three-and-half-storey building will feature 12 units along with roughly 2,000 square feet of shared space for residents.
Kathy Sayers is a cofounder of the "cohousing lite" group, which is called Our Urban Village. It partnered with developer Tomo Spaces Inc. on the building. Sayers was at the public hearing for the vote.
She said she was quite confident the rezoning would pass — the project earned 40 letters of support and none against — but couldn't be 100 per cent sure.
"It's almost three years to the day of when we had our first information session. It was a big relief to have it go through rezoning," Sayers told the Courier. "It's quite a landmark for us. The discussion [at the hearing] was mostly, why can't we have more of this?"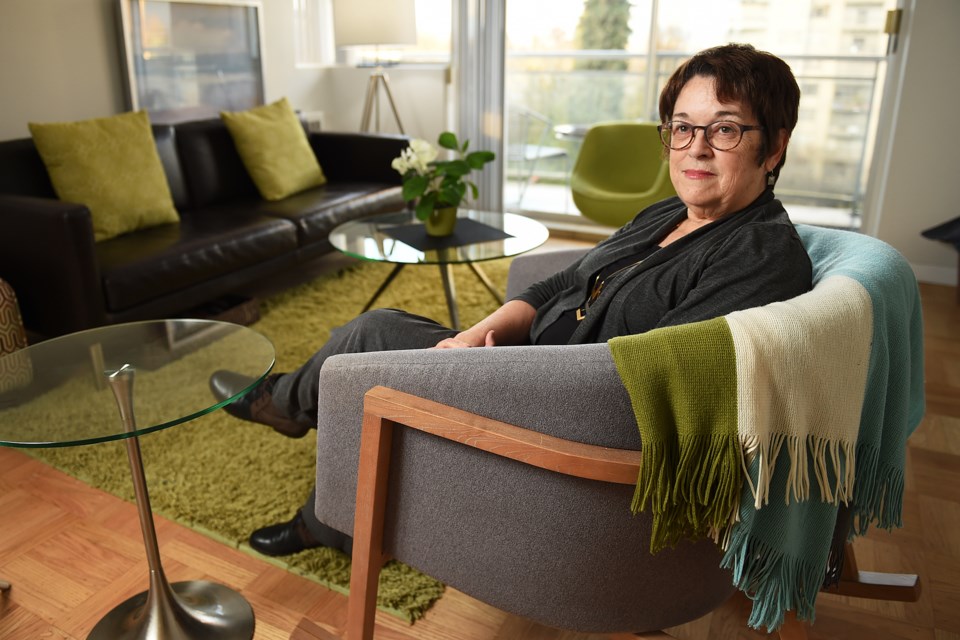 Cohousing is a collaborative form of living in which people with similar values decide to live together. Residents share some space but also own private units within a larger complex. In some cohousing complexes, a few rental units are available. Decisions are made by consensus, residents share duties around the building, and members typically meet for common meals several times a week.
In traditional cohousing, members act as developers, while in the "cohousing lite" version that Our Urban Village dreamed up, the group gave control over the design and building plans to a developer to help streamline the process. That said, the developer still collaborated with the group.
Cohousing unit prices typically reflect market rates of other condo units in the neighbourhood, so cohousing targets middle income earners.
Sayers isn't sure what the final prices will be for Our Urban Village members because building costs are "a moving target," especially with a shortage of trades. She noted one family dropped out because building costs have risen.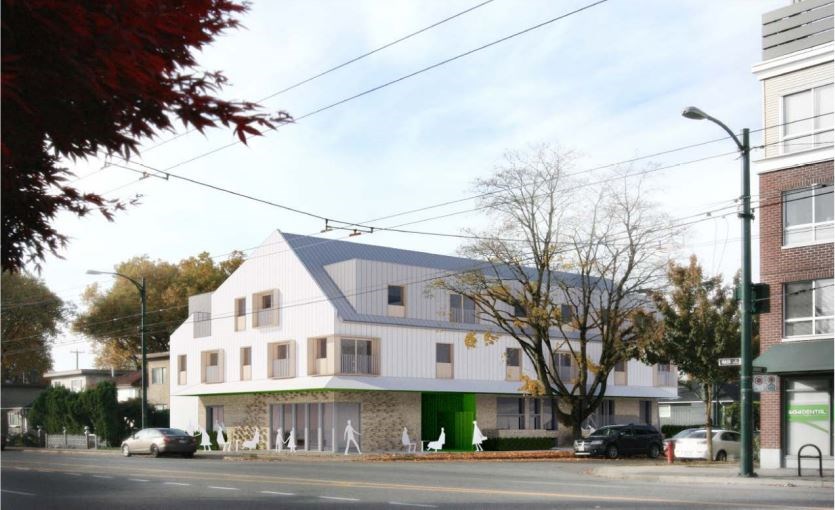 The group has a current membership of eight families.
As per the rezoning agreement, three of the units in the building will be reserved for affordable homeownership or as moderate income rentals.
Our Urban Village and Tomo prefer for the ownership option — the units would be sold for about 35 per cent less than market value to income tested buyers --- but it remains unclear if that's possible as it requires a change to provincial regulations.
The "affordable" units have already been spoken for by members of Our Urban Village. As plans solidify, Our Urban Village will be looking for four more families for the complex.
Sayers hopes residents will be able to move into the completed building in 2020.
The city's first cohousing complex opened in East Vancouver 2016, while another one in Riley Park is expected to open in 2019.
A new cohousing project is now being envisioned for East Vancouver through a group called It Takes a Village Cohousing. The group is considering either traditional cohousing or cohousing lite.
Its preliminary vision is for:
a low-rise "vertical village" in East Vancouver that's close to transit and amenities
a multigenerational community with a mix of young families, couples, singles
12-30 ground-oriented townhouses and apartments, featuring everything from studios to four-bedroom units
extensive indoor and outdoor common areas  that are tailored to community design
Sayers said about 70 people showed up for a recent meeting about It takes a Village Cohousing's plans — without any advertising.
"There's pretty big pent-up demand for this," she said.
@naoibh