A legendary home often dubbed "Vancouver's most haunted house," on a property rumoured to be an Indigenous burial ground, is the subject of a rezoning application for a new condo building.
Pennyfarthing Development, the developer of a number of high-end condos along the Cambie Corridor, is applying for rezoning on the site, which is diagonally opposite the King Edward Canada Line station.
The large mansion that currently stands at 4118 Cambie has long been described as haunted. There is a range of rumours about the property, from the site being an ancient Indigenous burial ground, to poltergeists packing up occupants' belongings and moving a crying infant. Check out this Daily Hive story for all the tales.
For anyone who is brave enough to live there, Pennyfarthing is hoping to build a six-storey residential building on the site, assembled with the adjacent site at 4138 Cambie. The proposed building will have 65 market condos and two levels of underground parking for 67 vehicles and 91 bicycles. (Just don't go down there at night…)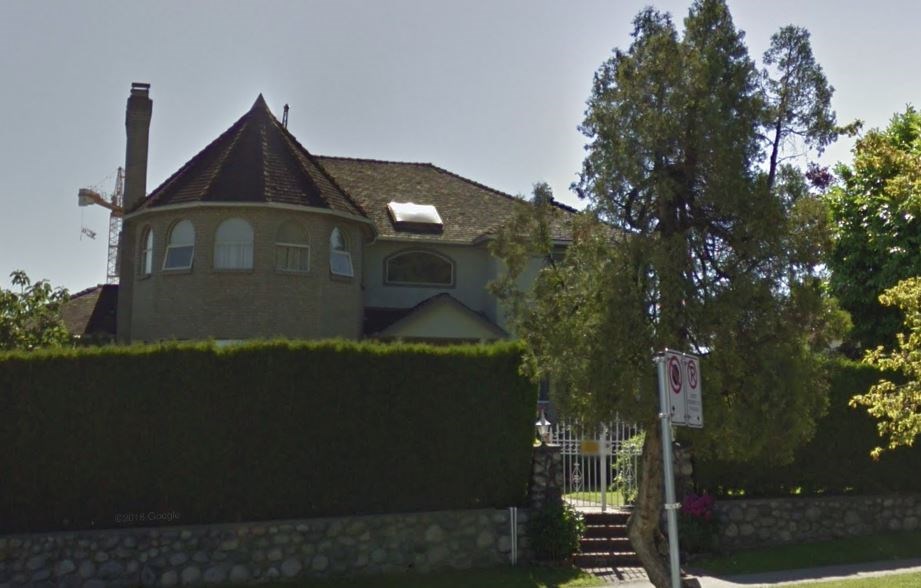 The 65 condos would break down as:
• one studio unit;
• 23 one-bedroom units;
• 10 one-bedroom-plus-flex units;
• 15 two-bedroom units; and
• 16 three-bedroom units.
A public open house will be held from 5-7pm on Monday, May 14, 2018 at Phoenix Gymnastics, 4588 Clancy Loranger Way, Vancouver.