Lululemon Athletica's plan for its proposed new 13-storey head office on Foley Street at Great Northern Way goes before a public hearing Jan. 23.
The company envisions a sculpted building at 1980 Foley St., which would replace its existing Kitsilano head office and three smaller satellite offices in Vancouver.
Lululemon's application for a rezoning text amendment, which is the subject of the public hearing, seeks additional height and use permissions.
Council's approval would mean the maximum building height on the site would increase from 120 feet to 215 feet, and retail and restaurant uses would be allowed.
"The height amendment would allow for the existing allowable floor area to be achieved given site constraints created by statutory rights of way imposed on the site," City of Vancouver staff explained in a Nov. 26 report, which recommended approval of the application.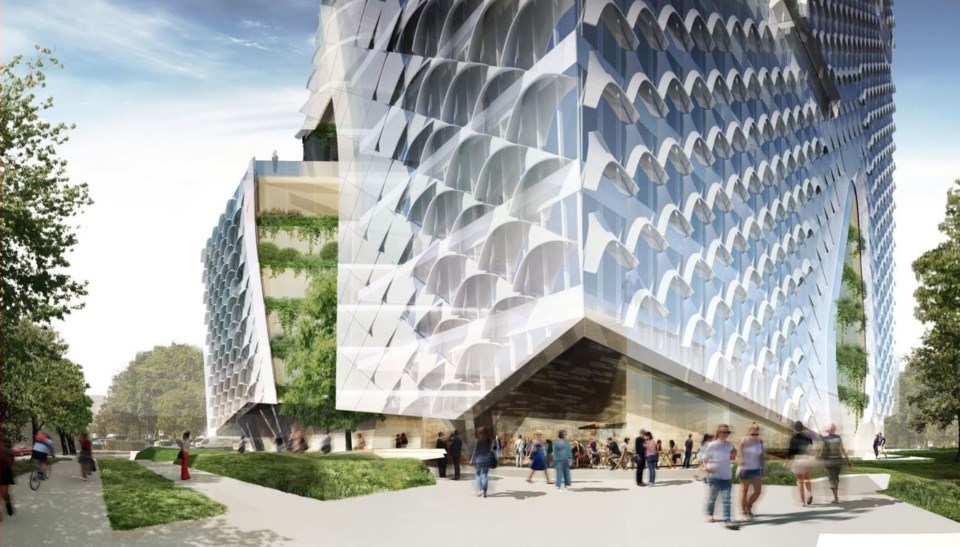 Staff also noted that the building will help achieve city economic policies by creating new office and job space in False Creek Flats.
If the application is approved next Thursday, the applicant will have to fulfill the enactment conditions, and the applicant can apply for a development permit right after the hearing. But the permit can't be issued until the amending bylaw has been enacted.
Morphosis Architects, led by Thom Mayne and based in Culver City, Calif., is the design architect for the project, while Francl Architecture is the local architect.
The unique design includes a central atrium to bring light into the building and a "brise soleil" shading system — a series of interlocking shading fins that float above the structure on the faces that receive the most sun.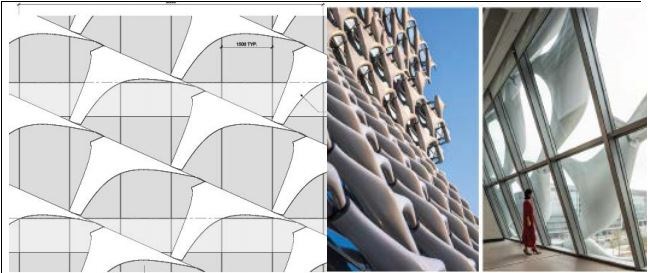 Carved out portions of the building create public spaces along Great Northern Way and Foley Street and help "soften the shape and the massing," Robin Williams, project director at Morphosis, told the Courier at an open house about the project last September.
Only 48 people dropped by that event, producing 13 comment sheets. About 17 emails and online comments were also submitted to the city.
Those in support cited quality urban design aesthetics and features, noted the building's fit into the neighbourhood and location, and mentioned it would create increased office space in the area. Concerns about the project included that the height, massing or density was inappropriate, that its construction would result in a loss of green space and there would be an increase in traffic congestion and noise pollution.
IMAGES