A historic house in First Shaughnessy has been listed for $17.88 million, making it the highest-priced new Metro Vancouver listing of the week Nov. 6 to 12, a look at MLS data has found.
Huntting House, on prestigious Angus Drive, was built around 1912 for William Foster Huntting, the wealthy president of Huntting-Merritt Lumber Company. It was designed by architect Cecil Croker Fox, a junior partner in Vancouver firm Maclure and Fox. According to local blog Vancouver Voyager, "This house is almost identical to the home 'Orchard' near London, England, which was English architect CFA Voysey's own house. The home has rough stucco and a massive steep roof and is a grand version of an English country cottage."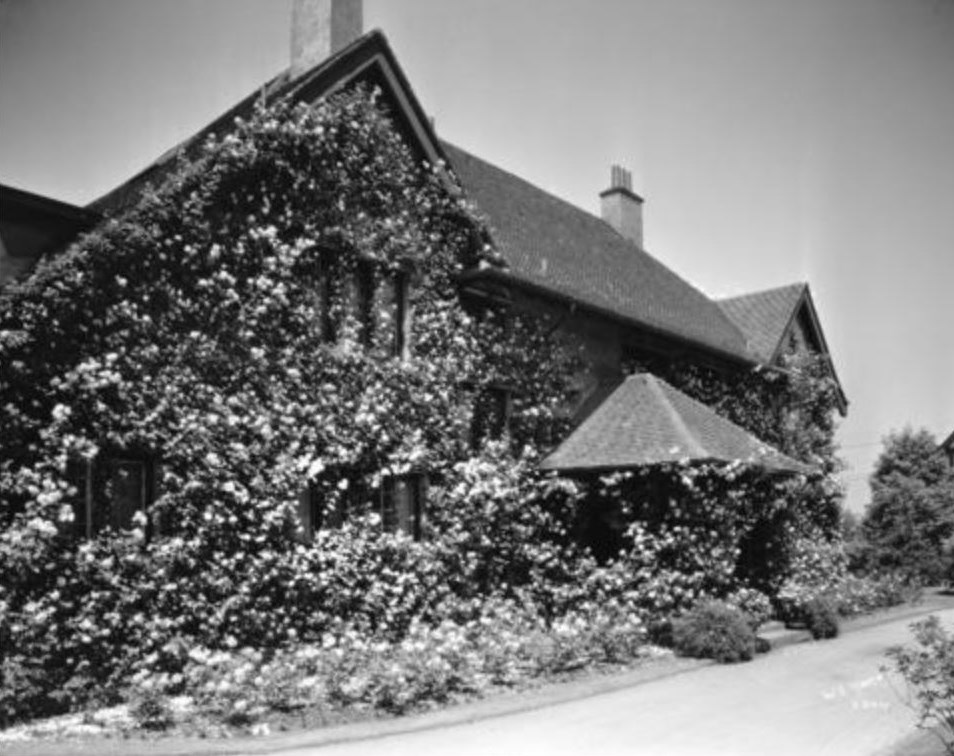 The seven-bedroom, 10,000-square-foot-plus mansion was renovated on its centenary in 2012, including a modern kitchen with separate wok kitchen. There are also five ensuite bathrooms, in addition to two half-bathrooms, as well as new marble and hardwood flooring. The house stands on a huge 22,539-square-foot lot and has a gated circular driveway.
It was the highest priced Vancouver home to be listed November 6 to 12 – a week in which detached home sales in the city fell to just 29 unit transactions, registered by November 23. However, Vancouver townhouse and condo sales that week were high for November at 20 and 124 units respectively. (See infographic below.)
Still, the usual November cooling-off was seen in median days on market, with all three types of homes taking longer to sell than earlier in the fall. The median days on market for Vancouver detached homes has stretched the most, at 72 days of all active house listings as of November 23.
Sale prices have remained robust, however, with the median price of those 29 Vancouver single-family homes sold the week November 6-12 standing at $2,288,000.
The most expensive home sale was a 6,000-plus-square-foot house in Point Grey, which is spectacularly outdated but sits on a hugely desirable 31,755-square-foot lot and also boasts a large outdoor swimming pool. The property sold – no doubt for its land value – for $15.5 million, $2.5 million under asking, after 27 days on the market.
A stunning two-storey penthouse in a luxury building on Seymour Street in downtown Vancouver was the priciest condo sale of the week. The spacious two-bed-plus-office condo, with huge outdoor living spaces and incredible city views, sold for exactly its $3.7 million asking price, on the very day it was listed.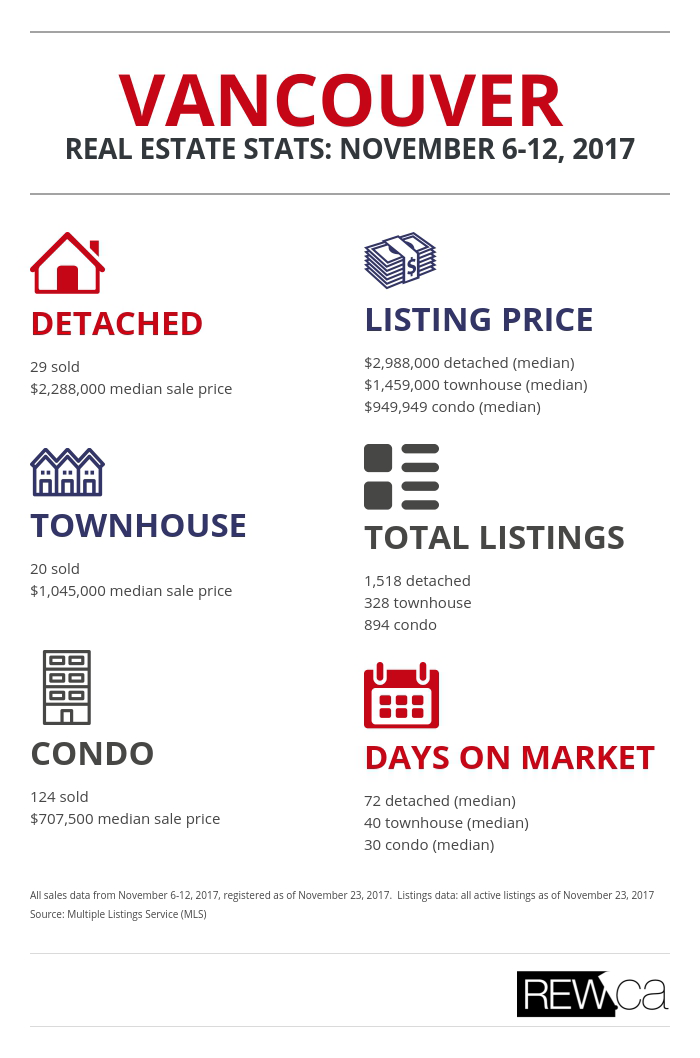 Joannah Connolly is the editor of REW.ca, where you can find more news about real estate in Vancouver.