Plans to build social housing for aging Chinese seniors on East Hastings Street go to an open house Jan. 29.
Lee's Benevolent Association of Canada owns land at 835-837 East Hastings, between Hawks and Campbell avenues.
It's proposing to build a six-storey, mixed-use development with 39 social housing units for seniors, which also includes 1,295 square feet of commercial space on the ground level.
The national organization's rezoning application, which was submitted to the city last summer, is being considered under the Downtown Eastside Area Plan.
Lee's Benevolent Association of Canada's board mandated that it pursue affordable housing for elderly Chinese in the Chinatown/Downtown Eastside Area so it bought the properties at 835 to 837 East Hastings St. as part of those efforts.
The association will own, operate and manage the building, according to a letter of intent and design rationale included in the application.
"Lee's Benevolent believes this project is a great opportunity for aging Chinese seniors in the neighbourhood to remain close to the Chinatown community with its associated sense of community, social opportunities, shopping, groceries, and other supports," wrote board member George Lee.
The open house is being held at Strathcona Community Centre, 601 Keefer St., from 4:30 to 7 p.m., Jan. 29.
The applicant declined to comment when contacted by the Courier.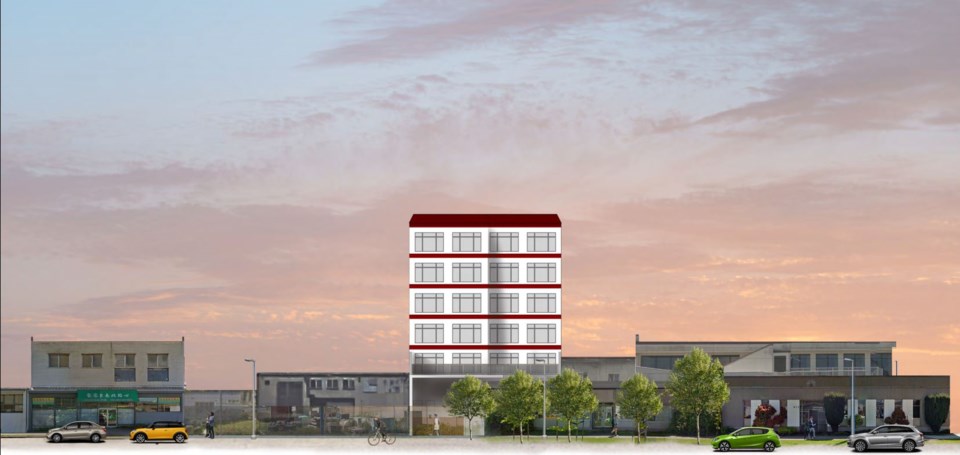 @naoibh