A total of 427 rental units, as well as 78 hotel rooms, are proposed for projects being considered along West 41st near Cambie Street.
A 10-storey mixed-use rental building is proposed for the northeast corner of West 41st Avenue and Alberta Street, while a larger rental project consisting of a 22-storey and a 14-storey mixed-use building, including hotel units, is envisioned the northwest corner.
A joint open house is being held Oct. 7 for the pair of rezoning applications, which are being considered under the Cambie Corridor Plan. Coromandel Properties is the developer on the projects. The sites are a block east of Oakridge Centre.
Plans for the northeast corner at 325 to 343 West 41st Ave. feature 83 rental units, commercial retail space at grade level, a floor space ratio of 5.28, 42 parking spaces and 165 bicycle spaces.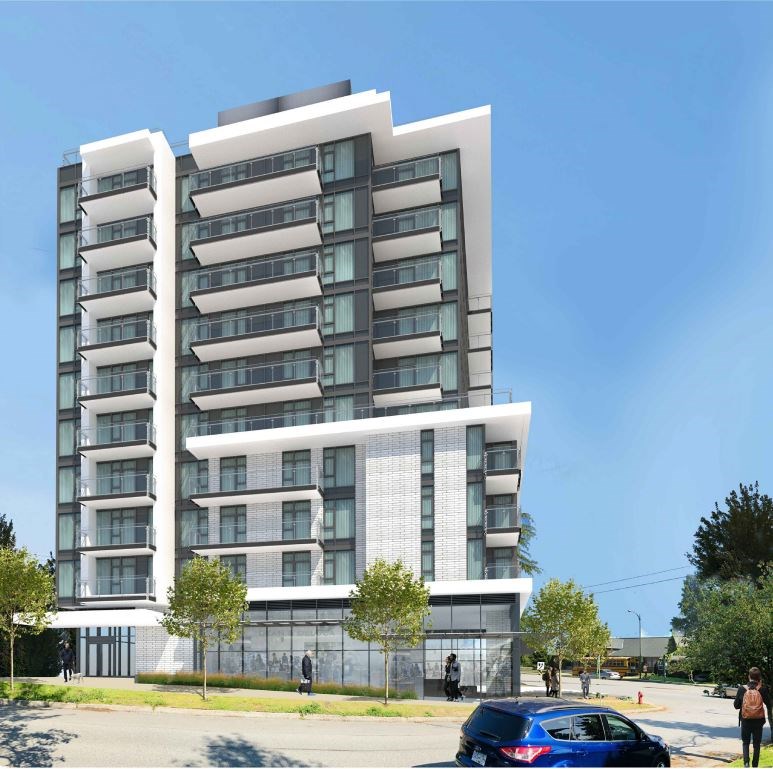 Plans for the larger project on the northwest corner at 357 to 475 West 41st Ave. feature 344 rental units, commercial space at grade level, hotel use on levels two and three, a floor space ratio of 6.13, 372 underground parking spaces and 669 bicycle spaces.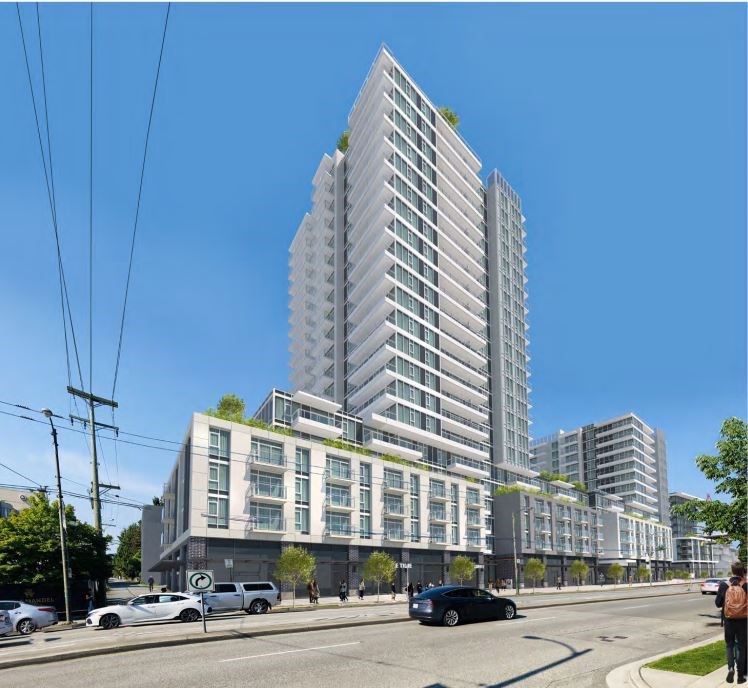 The hotel portion would include 78 units – 16 studios, 48-one bedrooms and 14 two-bedrooms.
The application notes that: "Two floors above the retail are proposed for hotel use which could potentially be converted into rental housing and add to the rental supply of the city."
The Cambie Corridor allows for commercial or retail uses at street level and residential that's either 100 per cent secured market rental or a combination of social housing and strata, with a height up to 22 storeys.
"The inclusion of the hotel use was initiated by the applicant and will be evaluated by City staff. In general, the creation of hotel spaces is encouraged by the City's Interim Hotel Development Policy as there is shortage of hotel spaces in the City. In this case, staff will evaluate it against other policy objectives set out under the Cambie Corridor Plan," Karen Hoese, assistant director of the rezoning centre told the Courier in an email.
"The application is in the very early stages of the review process with a staff-led open house scheduled on October 7 and a Urban Design Panel review on November 13. Comments received from these public events as well as staff detailed analysis will help inform the final staff recommendation."
The open house for the projects runs from 5 to 7:30, Oct. 7, at the Jewish Community Centre in the Wosk Auditorium.
IMAGES