Aside from highlighting their people's historic connection to the Jericho Lands, chiefs from the Musqueam Indian Band and Tsleil-Waututh Nation, as well as a Squamish Nation councillor, promised extensive consultation on the development of the 90-acre West Side property during speeches at the March 2 launch and open house for the planning process.
The three First Nations, represented by MST Development Corporation on the project, bought the 38.8-acre western portion of the site from the provincial government for $480 million in 2016. Two years earlier, in 2014, they partnered with Canada Lands Company (CLC), a federal Crown corporation, to buy the 52-acre federal portion on the eastern side for $237 million. 
The two adjoining properties, bounded by Highbury and Discovery streets and West Fourth and West Eighth Avenues, are now being developed as one parcel, with Saturday marking the start of that effort. The roughly two-year process will produce a policy statement dealing with a range of issues including height, density, reconciliation, transportation and built form.
Chief Wayne Sparrow of the Musqueam Indian Band was among the first to speak at the launch, which was attended by dignitaries from all three First Nation communities, representatives from CLC, city politicians, including Mayor Kennedy Stewart, Vancouver-Quadra MP Joyce Murray, Vancouver's chief planner Gil Kelley and the general public.
Sparrow assured residents and neighbours that there would be "full consultation."
"One thing that we've preached with a lot of our friends that are up here on stage is the lack of consultation [with us in the past]. So if anybody knows what consultation is, it's us. We don't need to be taught what consultation is. We're going to be here, hearing the concerns, hearing exactly what the community is looking for -- using our ears to hear that," he said.
Squamish Nation councillor Khelsilem explained that ancestors from the three First Nations lived on the site for thousands of years, including those from his own family. 
"These lands were always ours. We were given these lands by our ancestors and they have sustained us. We have taken care of these lands to the best of our abilities for thousands of years following the teachings of our elders," he said.
After the "turbulent time" in Canadian history when Indigenous people were removed from their territory, he said their leaders were involved in a "constant struggle" to see that their rights were affirmed. Khelsilem called the return of the Jericho Lands to their ownership "monumental and historic."
"The next part of this journey, and this story, is to do the next historic thing, which is to build a community here that is inclusive and progressive and achieves all those values that we have sustained ourselves on for thousands of years around sustainability and community," he said.
The developing partners, Khelsilem added, are "very open" to the conversation about development and want to understand what people want to see on the property.
"This is a huge opportunity to do things in a way that nobody else does... [to show] that when MST does a development, we do it like nobody else in the city does it. We're very proud of that and we're very excited about that," he said.
Tsleil-Waututh Nation Chief Maureen Thomas welcomed those attending the open house, saying the process would give participants the opportunity "to share and witness who we are."
"We're not people who you need to be afraid of. We're not people who are going to bring you harm. We're not people who are going to treat people in a bad way. We're coming to this area again to be part of you and your community," she said.
"We are open to your feedback, your input. This is an opportunity for you to bring forward your thoughts, your vision, to help us make these changes."
Thomas said changes are inevitable, pointing to development on the North Shore, which has crept higher up the mountain.
"We can't stop this growth. We have to embrace it in a good way. I honestly believe these lands are going to be able to do that for all of us -- not just the three [First Nation] communities, but for you as well. We want to bring richness to you, to our family, to future generations, but we want to do it in such a way [that] it's going to be long-lasting and something we can be proud of."
MST Development Corporation and CLC also co-own the Heather Lands, a 21-acre site being developed between West 33rd and 37th avenues at Heather Street.
Vancouver city council approved a policy statement for that property in May of 2018. The development will include 2,500 new homes, at least 40 per cent of which will be designated for low- and moderate-income families. Residential buildings will be from three to 24 storeys. There will also be park space, a childcare facility and a cultural centre.
But Robert Howald, executive vice president of real estate for CLC, said the Jericho Lands planning process won't be a "cookie-cutter" version of what took place with the Heather Lands.
"This land has other demands that need to be understood in the process," he said.
Howald said the collective goal "is to recognize the cultural significance of the lands to the Musqueam, Squamish and Tsleil-Waututh Nations. while transforming these lands into an inspiring, progressive and sustainable new neighbourhood that is welcoming and a benefit to the community that it surrounds.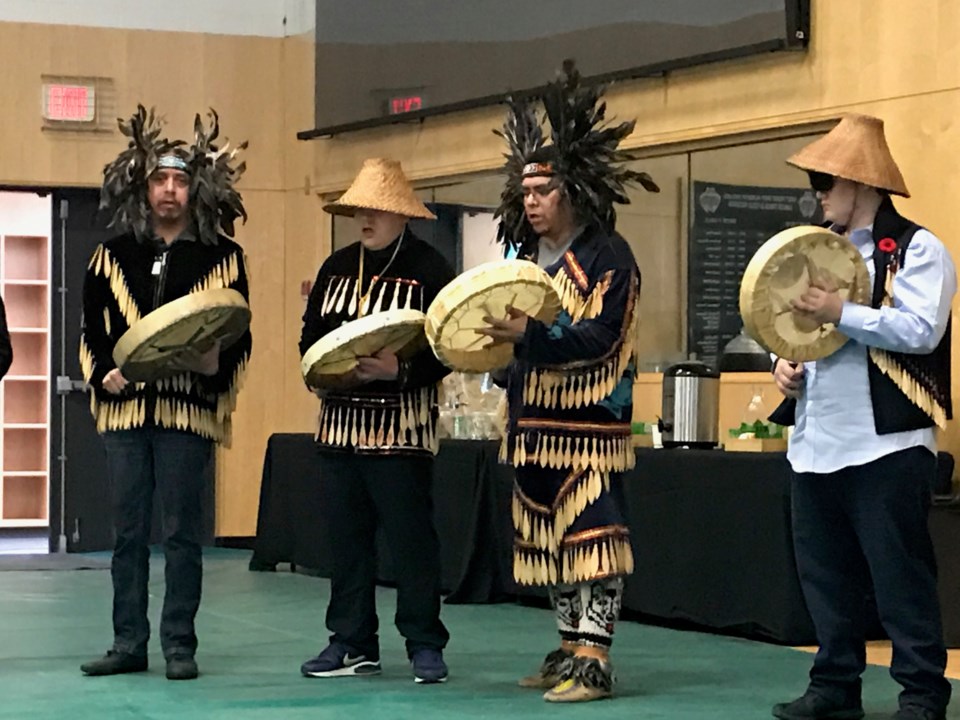 'An urban village of the next century'
Developments proposed in Vancouver typically trigger concerns in some quarters about height, density and affordability, particularly in residential areas such as West Point Grey, but Kelley, the city's chief planner, insists there is no pre-plan for what might be built on the Jericho Lands. He hopes "an urban village of the next century" will be created given the site's history and importance.
"There are no preconceptions about height and density and levels of affordability. That's part of what is to be developed through the community process here over the next two years," he told the Courier after the welcoming ceremony.
"Obviously, it's a large tract of land and we'll have some enhanced transit service of some kind -- the subway potentially, which could come to the site or be several blocks away, [but] it's kind of a wide-open planning exercise."
When asked about the possibility of towers, Kelley said there could be room for towers or there may be a preference for more of an Olympic Village-scale development, but it's too soon to say what the outcome will be.
"Who knows?" he said. "It could be multiple scales, multiple tenures -- meaning owner [and] renter. I imagine there is a high level of interest in affordability of living," he said.
Because of the site's significant size, Kelley said it would be possible to create a mix of housing to produce subsidies within the development, and there is also a "great opportunity" to take advantage of views and public places on the property, as well as retain green spaces.
"There is just a huge number of opportunities here. I wouldn't want to make the conversation about height and density too early. Let's look at what the innate opportunities here are," he said.
'I don't want to see Metrotown here'
Longtime resident Lies Botman told the Courier she was "very cheered" by comments from First Nation representatives about extensive consultation. She's also relieved the two portions of the property will be developed as one parcel.
"It was wonderful to hear they want full consultation and consider us their partners and neighbours. That should be very reassuring to my neighbours," said Botman, who's lived in the neighbourhood for 35 years. "I liked the values that were espoused by the Nations in terms of healthy communities. I think there will be a lot of values that will speak to people, and my neighbours."
Botman is, however, clear about what she doesn't want to see happen on the land.
"I don't want to see Metrotown here. That's my personal extreme. I realize that there will be more density and, of course, there will be neighbours that will have comments and will want to give input on the amount of density. Personally, I'm not against an increase in density... it will be wonderful for our merchants on West 10th to have development and some liveliness here."
Participants were invited to fill in comment cards at the open house, and take part in an "asset mapping" exercise where they pointed out what they love about the Jericho Lands, what their new ideas were, and what they thought needs work.
Comments included:
Do not override our community plan
No land value capture tax. It hurts communities
Figure out how to keep West 10th business viable. It's not healthy
Build a lot of apartments. West Point Grey for everyone!
Daylight a stream
Murray Hendren, a member of the West Point Grey Residents Association, lives across the street from the site. He also doesn't want to see a lot of towers, but he would like to see an upgraded community centre. He said it seems like the planning process will be good, although the "devil is in the details."
One of his main concerns is the prospect of improved transportation infrastructure will drive what's allowed in terms of height and density. However, he's not convinced the infrastructure will be realized.
"You could have a situation where you have a large development depending on transit that never comes. That could be a very difficult and bad outcome for this particular project," he said.
But based on discussions the association has previously had with CLC, Hendren said he's "fairly optimistic" about the planning process. 
"I'm not one sitting around saying, 'Let's fight this.' We have to co-operate and I'm sure that there could be a reasonable development that goes in here."
Brent Ash, a member of West Kitsilano Residents Association, was also encouraged by what was said at the open house although he shares some of Hendren's concerns.
"I'm hoping for a lot of affordable housing," he said. "But I hope it doesn't turn into a bunch of towers."
Like others, Khelsilem told the Courier the developing partners aren't coming into the process with a predetermined outcome.
"We have ideas for what would make sense for us as a community, and opportunities that we see around culture and community and things like that, [but] we're wanting to have a conversation."
As for anxiety some might have over what could be developed, he points to the Heather Lands policy statement as an example of what MST and CLC has produced, particularly with respect to affordability, in consultation with the City of Vancouver.
"We included 40 per cent affordable housing within our development. This is a much larger development area than the Heather Street Lands. But that makes sense to us -- to try and achieve that affordability level that makes sense for the city, and also makes sense for our communities, because we have a housing crisis within our communities as much as the rest of the city," he said.
"We see the opportunity of the development of these lands as a way to help solve our housing crisis as well. We're hopeful, and given our other projects, we come at it with a higher degree of affordability than most other developers will include."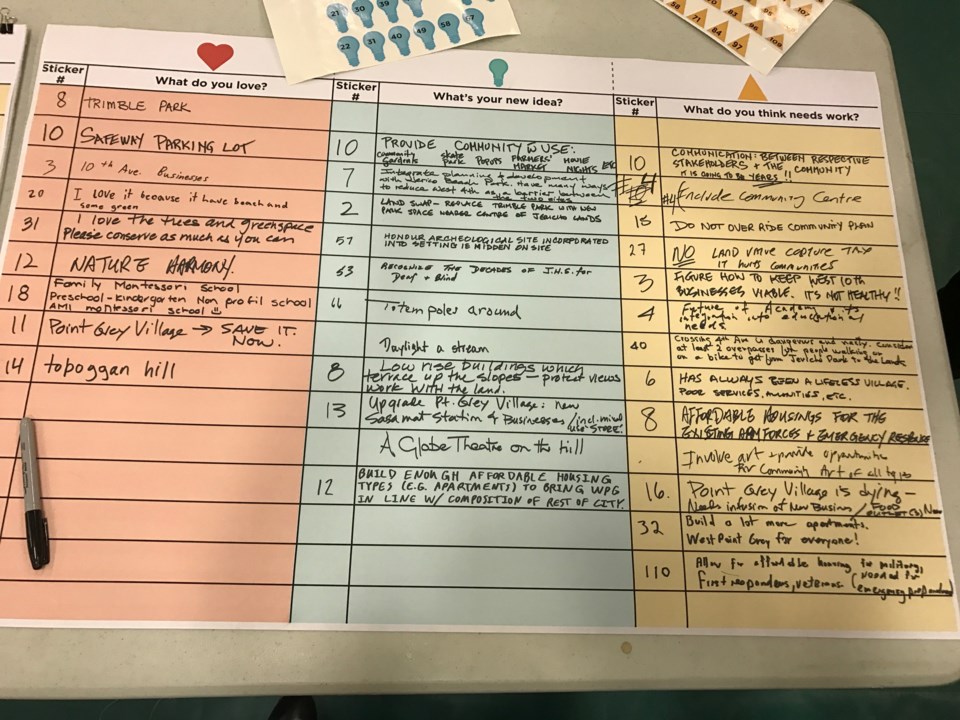 Next Steps
A second open house about the project is scheduled for 4:30 to 7:30 p.m., March 7, at the Jericho Hill pool and gymnasium.
A speaker series with themed discussions about the property will start April 17, there will be site walks co-hosted by the City of Vancouver, and an artist design session in May or June.
Site plan concepts are expected to be unveiled in late 2019 or early 2020, while a preferred site plan and guiding principles will be revealed in mid to late 2020. It's anticipated the draft policy statement will be released and council will vote on it in 2021.