Today, duplexes sit on a large corner site at 3084 West Fourth Ave. and 2010 Balaclava St. That may not be the case a few years from now. The City of Vancouver is entertaining a rezoning application under its Moderate Income Rental Housing Pilot Program to construct a six-storey, 35-unit rental building.
The property at 2010 Balaclava St. currently features a one-storey duplex built in 1943.
B.C. Assessment valued the lot, which measures 46 by 104 feet, at just under $3 million on its 2020 assessment roll.
A two-storey duplex, also built in 1943, currently sits on the 25-by-104-foot site next to it at 3084 West Fourth Ave.
B.C. Assessment valued that property at $1.6 million.
If the rezoning application is approved, 20 per cent of the residential floor space in the new rental building would be set aside for units catering to moderate income households earning between $30,000 and $80,000. For this proposal, that translates to eight of the 35 apartments, including two studios, three one-bedrooms and three two-bedrooms.
City council has approved all six rezoning applications brought forward to public hearings under the MIRHP program so far. Rezoning applications for the tallest projects — two 14-storey buildings — were approved for East Vancouver. A total of 20 applications are allowed under the pilot program.
One of the most disputed rezoning applications was for another Kitsilano project proposed for Larch and West Second, which city council ultimately approved.
Ekistics Architecture designed the building being considered for 3084 West Fourth Avenue and 2010 Balaclava St.
The application includes 15 underground parking stalls and 54 bikes spaces.
An open house about the proposal runs from 5 to 8 p.m. at H.R. MacMillan Space Centre March 11.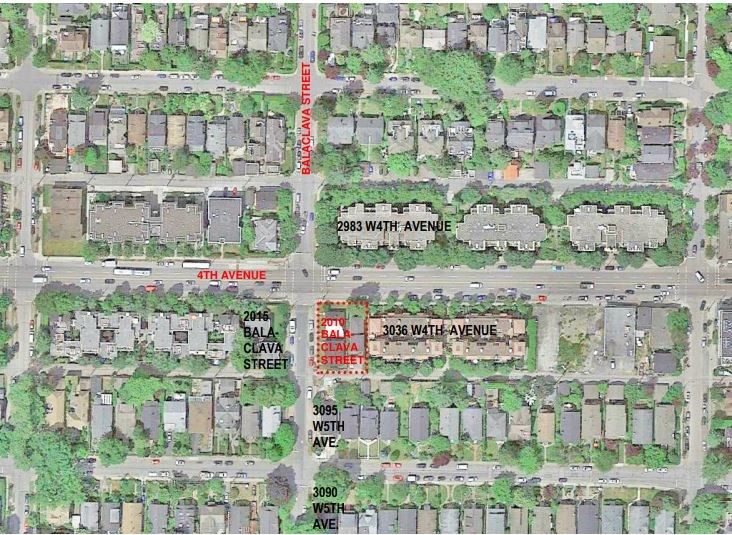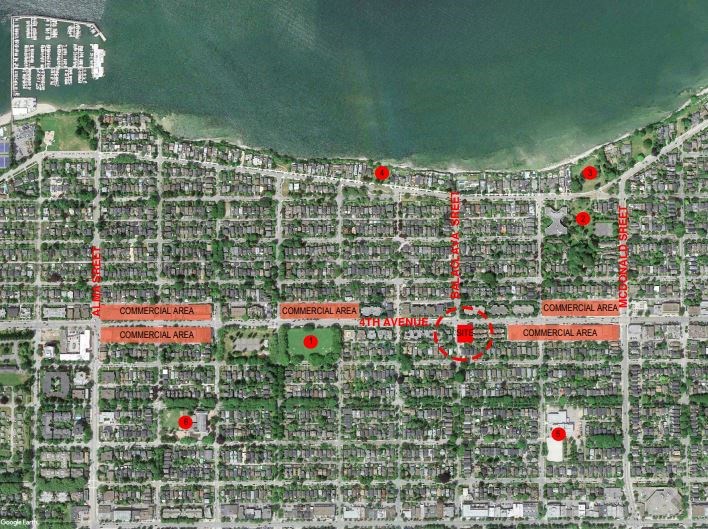 @naoibh