An open house is being held next Tuesday April 3 for public input on preliminary plans for a new "hospital-oriented" hotel on West Broadway in Vancouver's Fairview neighbourhood.
The proposed site for the hotel is at 878-898 West Broadway, which is the current home of much-loved live-music venue the Fairview Pub and three-star Radisson-operated hotel the Park Inn.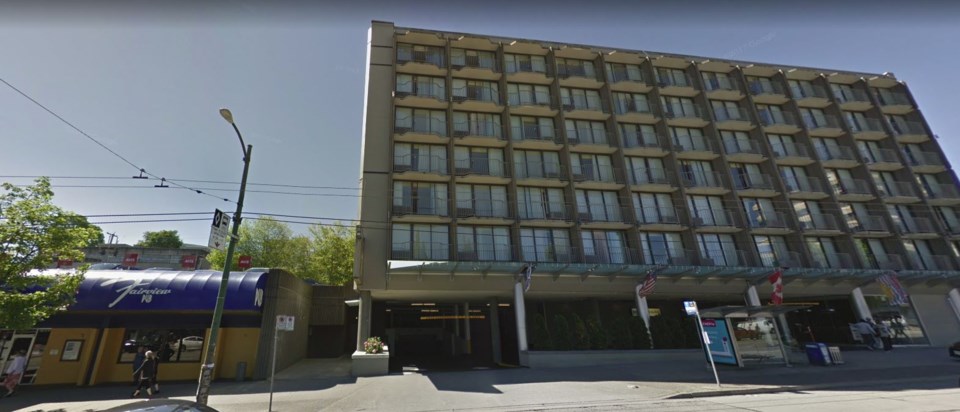 Arno Matis Architecture's preliminary design has two towers, one 13 storeys and one 11 storeys, joined by a wider podium building that has a roof garden between the towers, and retail space at street level.
The plan for the new hotel is to provide accommodation to those visiting the nearby Vancouver General Hospital, by offering both short-term and long-term stay options. There will also be 309 parking spots in six underground parking levels.
The architect, Arno Matis Architecture, and its project partner Brook Pooni Associates are holding an open house prior to the submission of the rezoning application to the City of Vancouver. The open house is being held Tuesday April 3, 5pm to 7pm, at the Holiday Inn, Cypress Room at 711 West Broadway. Local residents were issued with an invitation card, shown in the main image above, and below.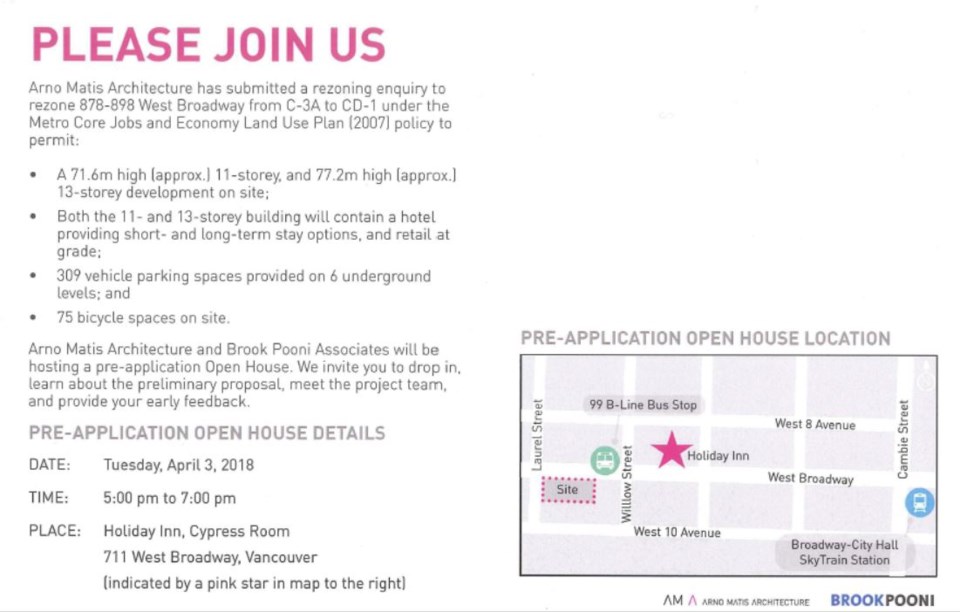 Credit: forum.skyscraperpage.com