Officials marked the opening of the first phase of a new housing co-op in the River District near the Fraser River that features 90 units geared toward families earning $82,000 to $110,000.
Thom Armstrong, executive director of Co-op Housing Federation of BC and the Community Land Trust, was on hand for the July 9 event as was Mayor Gregor Robertson.
Armstrong told the Courier he was most encouraged by something he heard the first day the presentation centre opened when a young teacher dropped by with her two children.
"Many of her colleagues, who are also teachers, are either moving out of the city or moving out of the province. But now she felt because this housing was being built she had a secure place to stay and she was going to stay in Vancouver," he said. "That was just the kind of story we were hoping to hear when we envisioned this."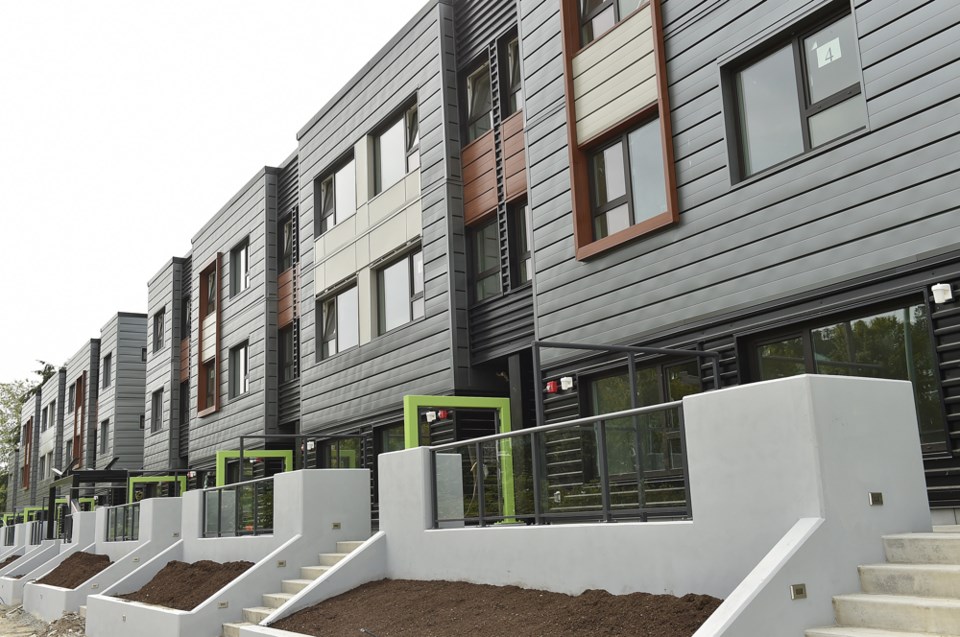 The Fraserview Housing Co-operative at 2910 East Kent Ave. in southeast Vancouver includes four two-bedroom and 32 three-bedroom townhomes, as well as 31 two-bedroom and 23 three-bedroom apartments. They are pet friendly. The City of Vancouver invested city land on a 99-year lease to make the co-op development possible.
Rents will range from $2,050 to $2,750 — about 80 to 90 per cent of market rents in the area. The co-op will operate without any ongoing government subsidy and will require that prospective tenants meet minimum income eligibility requirements to help ensure security of tenure, according to the City of Vancouver.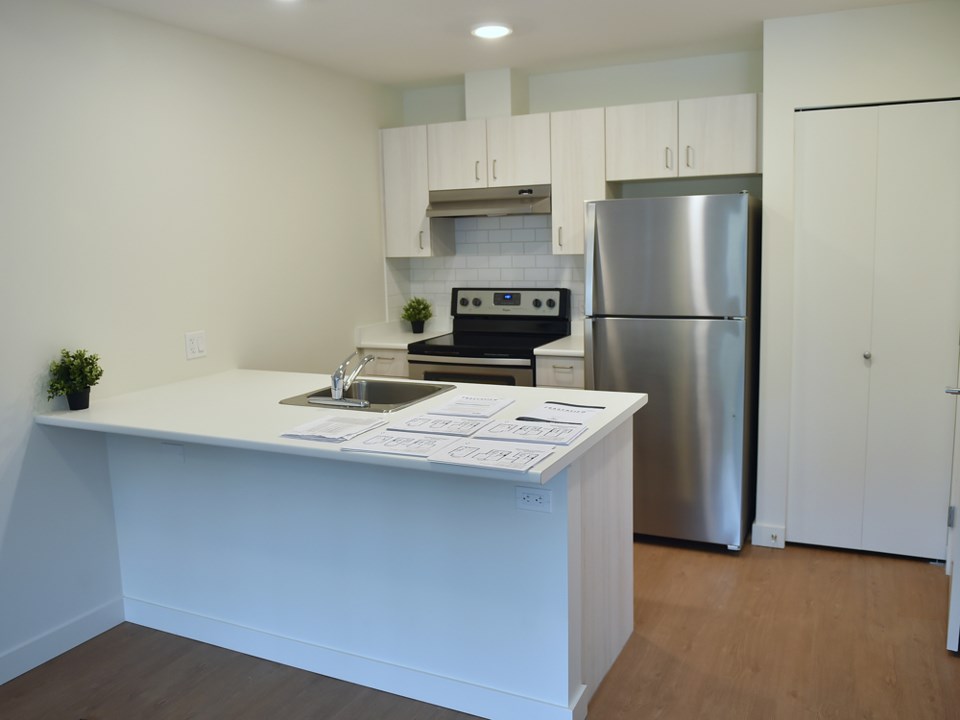 Applications are now being accepted for the units. About 100 people are going through the presentation centre per day, while a dozen fully completed applications have already been submitted. The units will be ready for move-in next month.
Armstrong called attention to the fact 55 of the 90 homes in phase one are three-bedroom townhomes or apartments.
"This kind of housing for families today is in desperately short supply," he said.
He also pointed out homes in phase two — 188 one-, two- and three-bedroom apartments in two towers currently under construction nearby on Marine Drive — will be cheaper.
"Because we can package these homes together, the housing charges from phase one generate enough revenue to make phase two even more affordable, with some rents as low as the provincial shelter rate of $375 a month and an average of at least 25 per cent below market," he said.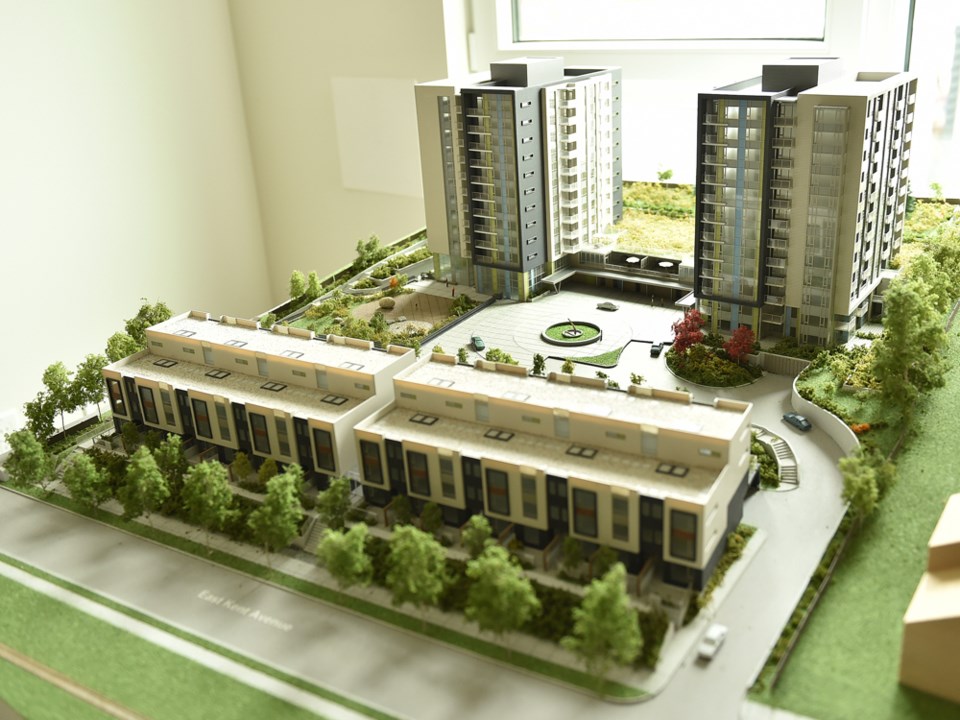 The project, according to Armstrong, has its origin in the Mayor's Task Force on Affordable housing in 2012, which included a recommendation to encourage the use of community land trusts to develop affordable housing.
An agreement between the city and the land trust was signed in October 2014 to create 358 units of affordable housing on city-owned sites — phase one and phase two of the Fraserview housing co-op, as well as units at 1700 Kingsway (the Sanford Housing Society).
Robertson called the completion of  Fraserview co-op a "big win" considering affordable housing in Vancouver is in short supply. He said a couple of decades were lost because city, provincial and federal governments stopped focusing on the non-profit housing sector and stopped supporting the creation of new co-ops.
"It's only been in recent years we've regained that momentum…" he said. "The non-market housing sector is essential to us achieving more affordable housing in Vancouver. The market will not deliver this kind of housing left to its own devices."
In May, the city announced another 1,000 housing units will be developed by the Community Land Trust on seven city-owned sites. The units will be targeted towards families earning between $30,000 and $80,000 annually.
"We've seen great success now through these partnerships," Robertson said. "That's how we'll crack the code of getting more affordable housing for people at local incomes. That's the right supply that we need in Vancouver."
@naoibh