IBI Group Architects has filed a rezoning application on behalf of Jameson Development Corp. to build a 28-storey rental building on Broadway at Birch Street. An open house about the project, which is envisioned for 2538 Birch St. — formerly 1296 West Broadway on the old Denny's site — is set for June 27.
The plan is already controversial. Critics launched a website at 28floors.com months ago to oppose the tower following a pre-application open house last November. Opponents argue a 28-storey building is inappropriate at that location and would set a precedent in South Granville where a community plan isn't in place.
Supporters insist more rental housing is needed in a city dealing with a housing crisis and the location is perfect due to its proximity to transit.
Read more about both positions in a February 2019 Courier story, entitled Proposed 28-storey South Granville development proves predictably polarizing,  HERE.
The developer had secured approval for a 16-storey market rental building on the site in early 2018 but later decided to submit an expression of interest for the much higher building under the city's Moderate Income Rental Housing Pilot Program (MIRHPP), which requires 20 per cent of the residential floor space be reserved for households earning between $30,000 and $80,000 a year.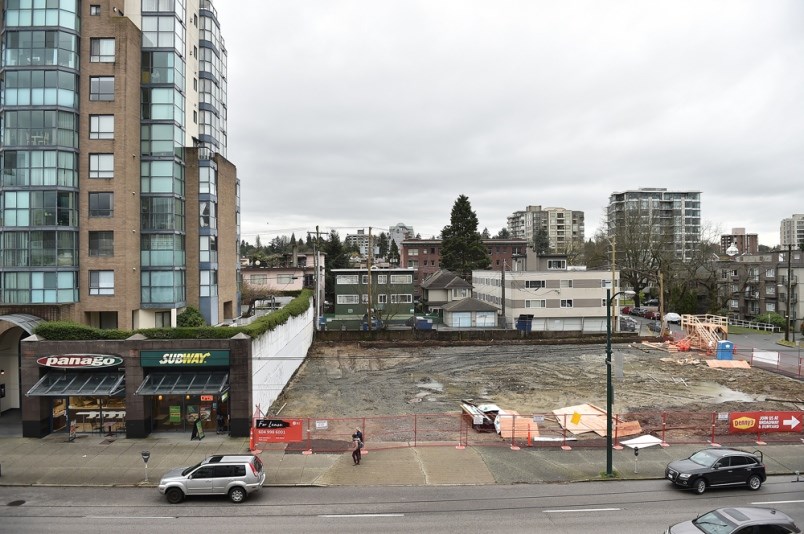 The rezoning application for 2538 Birch St. proposes a mixed-use building with 248 secured rental units, 53 of which would be designated as MIRHPP units, and a floor space ratio of 10.52.
The application refers to the proposed development site as "an ideal location to provide secured market rental housing and moderate income rental housing" since it's near transit and cycling routes, as well as schools and community centres.
Public benefits, according to the applicant, include:
the fact it will deliver 97 family-sized units of two bedrooms or more
22 per cent of the overall units will be for moderate income households
the project won't displace any residents because the site was once home to a restaurant
the provision of outdoor agricultural plots for residents' use on the fourth floor,
amenity spaces for residents, including an outdoor children's playground
the fact it will be pet-friendly with a dedicated pet washing area, and
that there will be tile mosaic artwork on the northwest corner, designed by Musqueam artist Debra Sparrow, which will start at the plaza and rise to 17 storeys.
The open house runs from 5 to 8 p.m., June 27 at the Holiday Inn Hotel at 711 West Broadway. The project is currently scheduled to go before the Urban Design Panel July 10.
IMAGES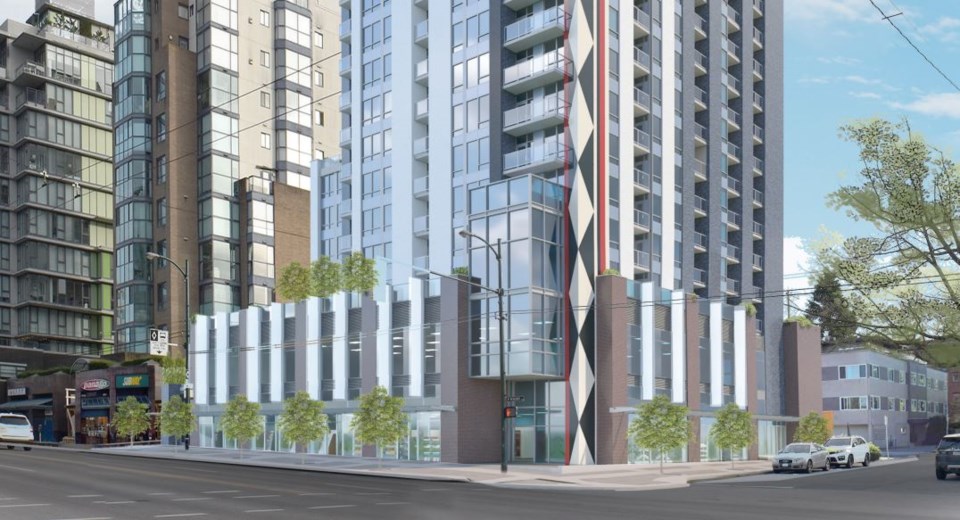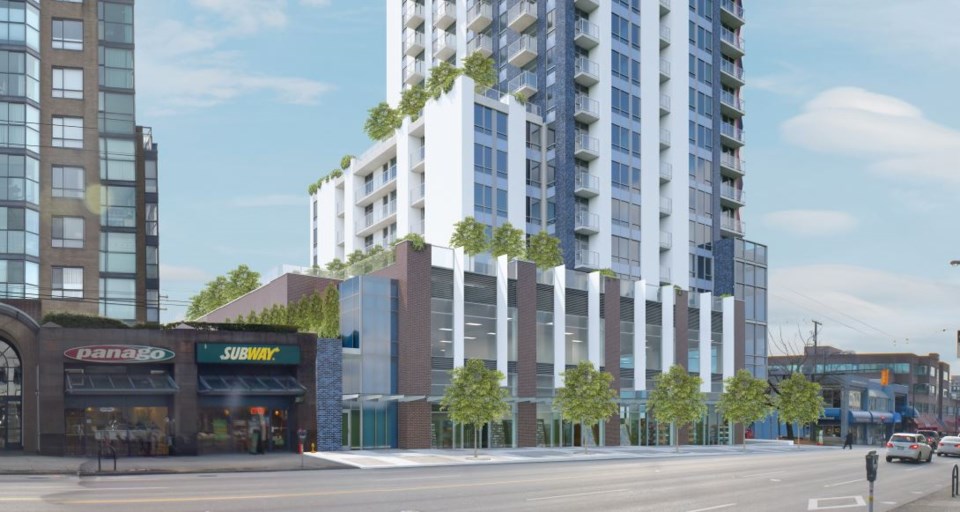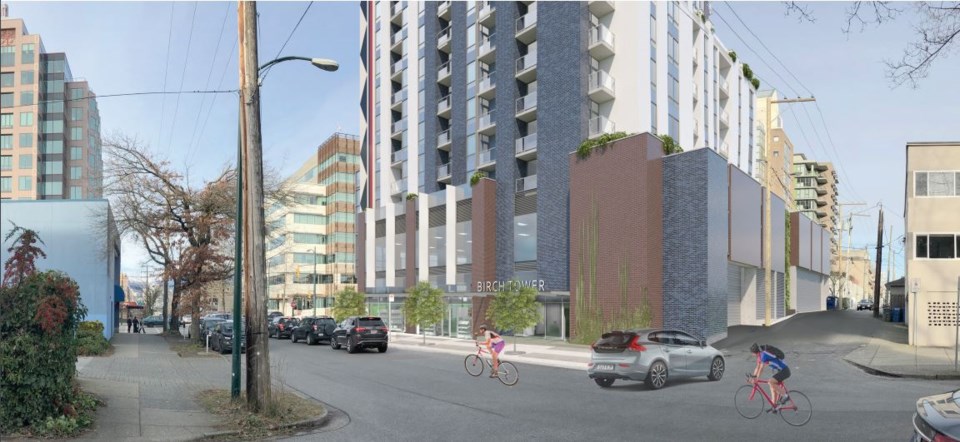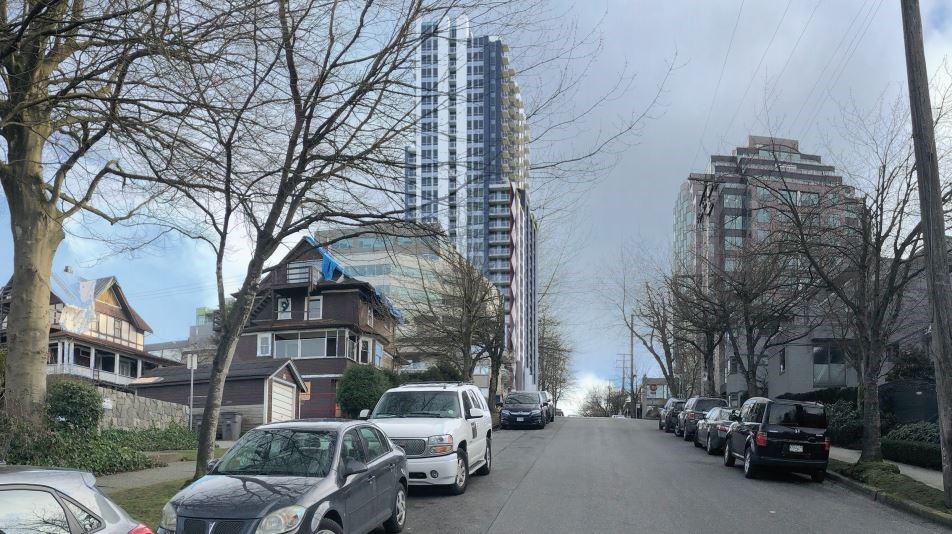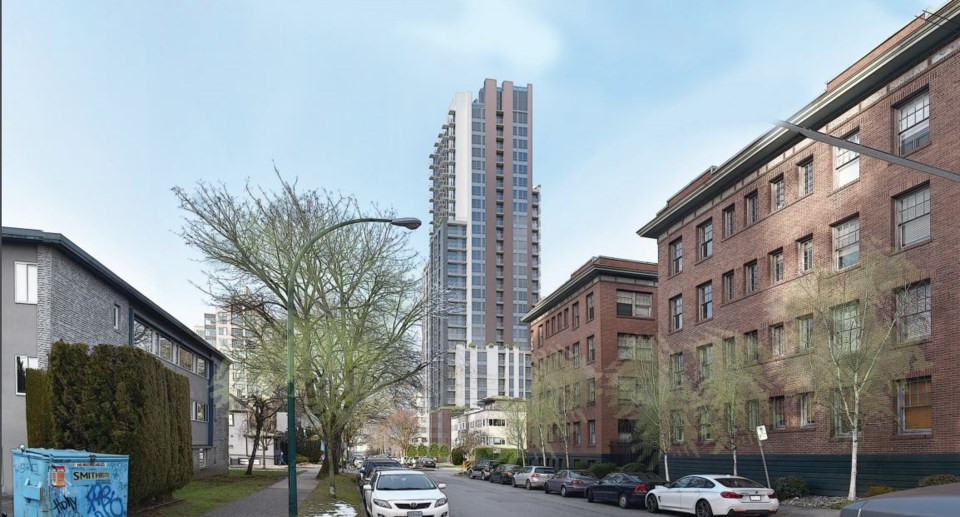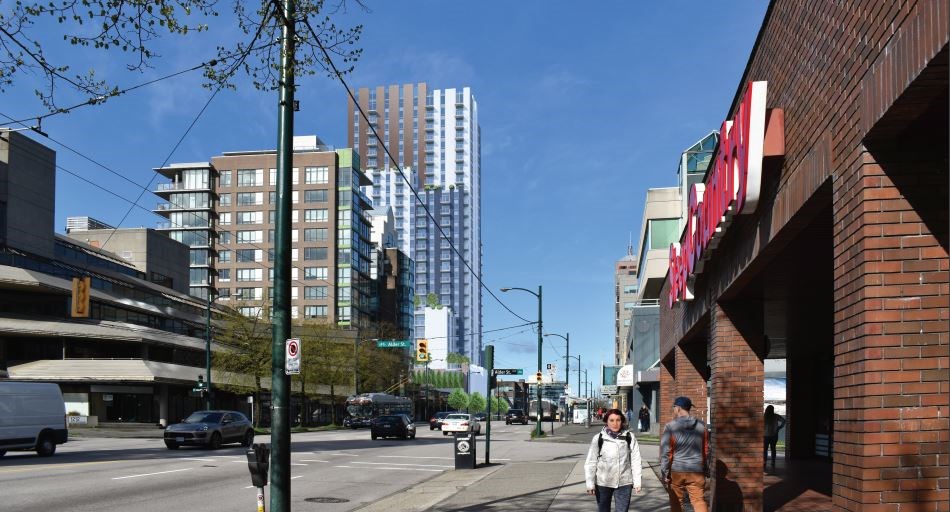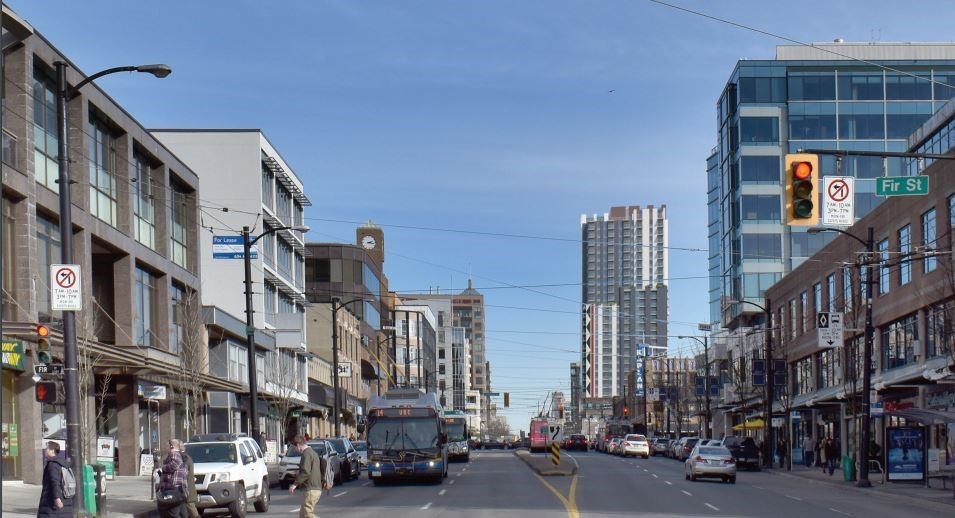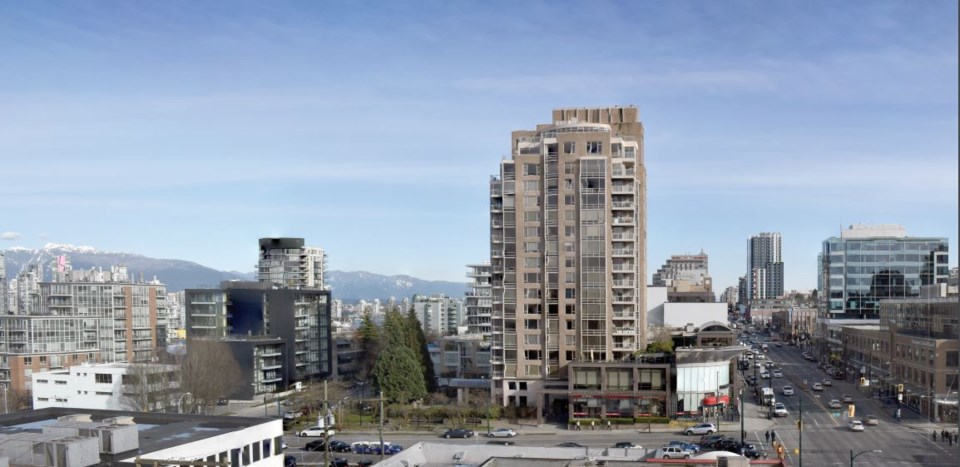 noconnor@vancourier.com
@naoibh