If you dream of rustic luxury in total seclusion – and have $30 million burning a hole in your pocket, plus your own float plane – then this pair of B.C. islands could be for you.
The Subtle Islands, a pair of small private islands joined by an isthmus (a narrow strip of land with water on both sides), are on the market for $31.9 million. They are located in the northern Georgia Strait, between Quadra, Read and Cortes Islands, close to where the Quadra-Cortes ferry docks at Whaletown Bay. The southern tip may be close to the Cortes ferry line, but there's no ferry service to the Subtle Islands, so you'll need a boat or float plane.
The southern island is the smaller of the two, with 30 acres of wooded and farm-like land with an equestrian barn with two apartments, plus three cabins and another apartment, a boathouse and a float plane hangar.
The northern island comprises 45 acres of woodland, plus the islands' crown jewel – a 13,000-square-foot luxury home that has spectacular cathedral-style interiors.
The house and its ancillary buildings on the north island comprise a vast great room in luxury log cabin style, a library, a billiard room, an open dining space, a chef's kitchen and a home theatre. The sleeping accommodation comprises two master bedroom suites and two self-sufficient, two-bedroom apartments.
(Story continues below)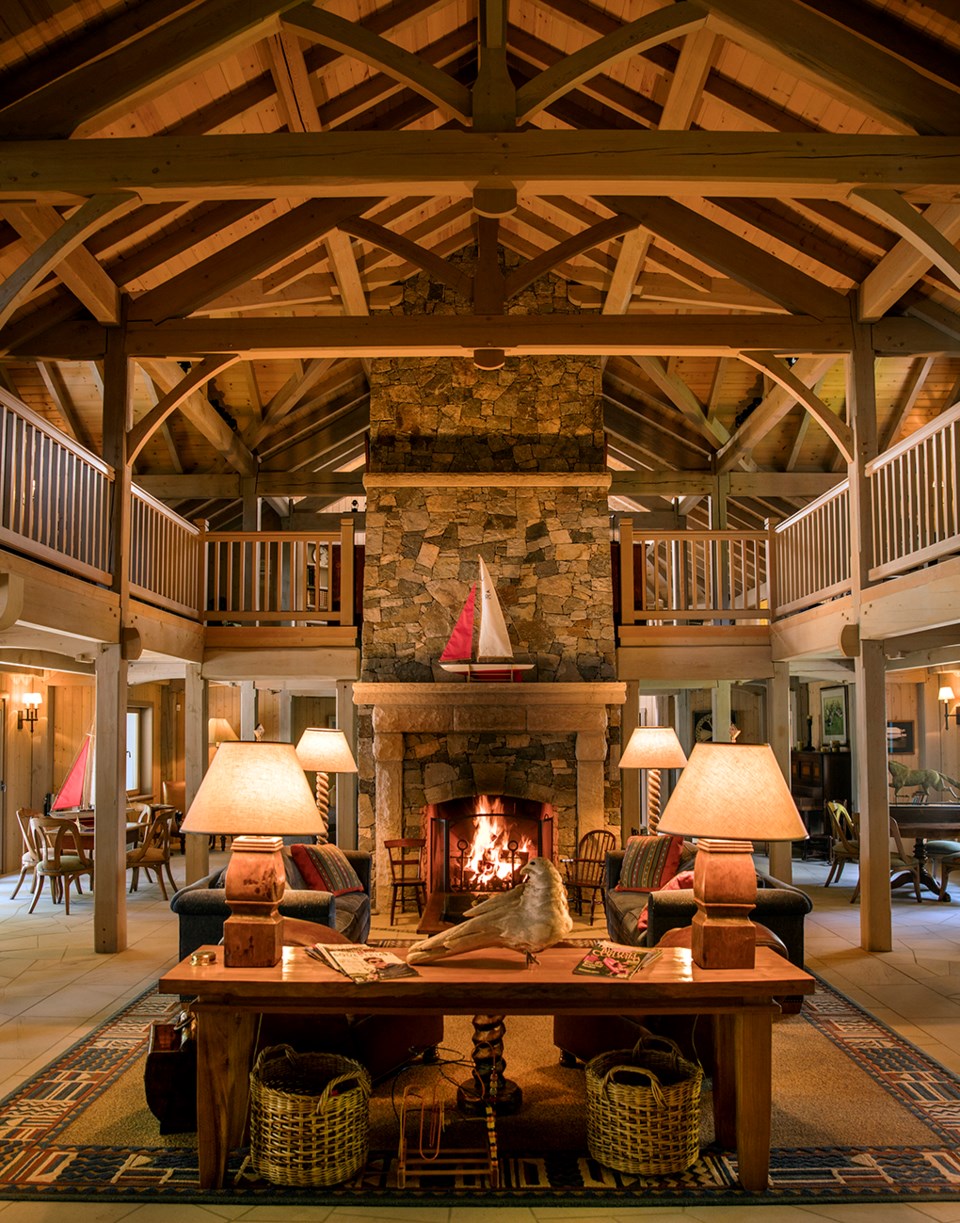 Outside of the U-shaped house there is a wrap-around stone deck facing the ocean, and an inner courtyard with elegant gardens.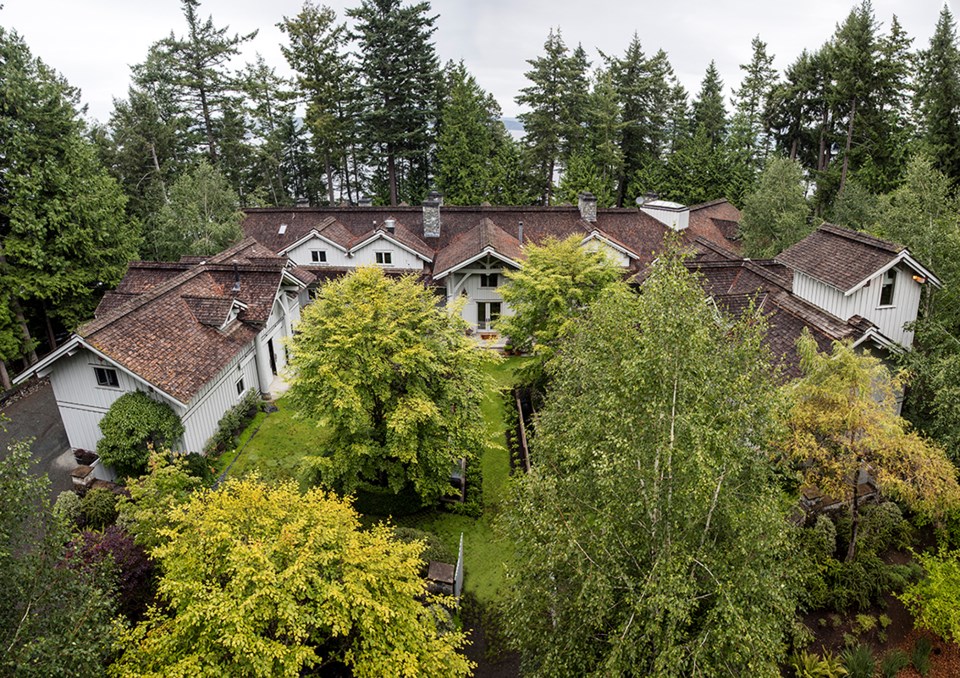 The southern island cabins are built from wood and stone and have decks with sweeping ocean views, according to the description.
This unusual listing is exclusive to Engel & Völkers and cannot be found on the MLS.
Check out a few more images of this amazing property, below.