The dearth of industrial space in Mount Pleasant and whether "heritage" includes both buildings and people were among issues touched on at a public hearing earlier this week involving a development proposal for a site on Carolina Street at East Broadway.
But the May 14 hearing wasn't to approve or reject the project — that's up to the Director of Planning — it revolved around whether to add The Carolina, a historic building that was constructed in 1926, to the Vancouver Heritage Register (VHR) in the "B" evaluation category and to designate its exterior as protected heritage property. (The Director of Planning couldn't make a decision until the heritage designation was addressed.)
The city received eight pieces of correspondence in support of the proposal and nine against.
Under current zoning, The Carolina could be knocked down and the site redeveloped without council approval with a floor space ratio (FSR) of 3.0.
Rather than do that, Port Living's development permit application, which was endorsed by both the Vancouver Heritage Commission and the Urban Design Panel, proposes a mixed-use development with a 10 per cent increase in the overall floor area in return for designating and retaining the heritage building. The cost to the applicant of the proposed on-site heritage conservation is estimated at $954,352, according to a city report.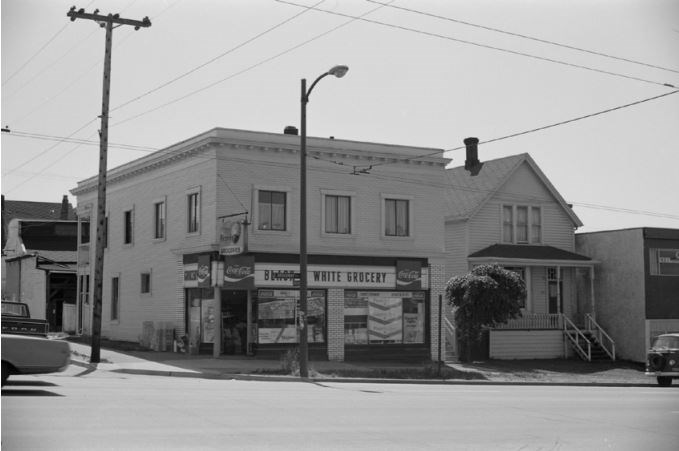 If the Director of Planning approves the project, it would result in a six-storey building with 65 condo units, retail and artist space at grade level, and the retention of The Carolina. An existing two-storey, single-family heritage home from 1895 on the site — the Connacher Residence on East Broadway, which is on the VHR as a "B" listing  — would also be relocated to the rear of the property.
Council voted in favour of granting The Carolina heritage protection at the May 14 hearing, with only COPE Coun. Jean Swanson in opposition. 
The decision came after council heard from several speakers including a renter living in the Connacher Residence for 15 years who will be forced out due to the redevelopment, as well as the owner of the recycling centre on the site whose business will have to relocate.
It's their predicaments that produced the bulk of the discussion.
Andrew Lee, the owner of the Return-it Depot, told council his low-income clients depend on the service to collect refunds to help them get by, some of his staff are low income and need the work, and there will be environmental consequences if he has to shut down.
He'd been told he would need to be out by August, but he hasn't been able to find another industrial space in the neighbourhood — he needs between 2,500 and 5,000 square feet to accommodate sorting and storage areas. He's considered moving into retail space, but that would require a change of use, which he was warned could cost him between $200,000 and $300,000 for requirements such as new sprinklers, an impossible amount of money for a small business owner.
"For over a year, I've been struggling, not being able to sleep, trying to find any industrial space that might be available," he said.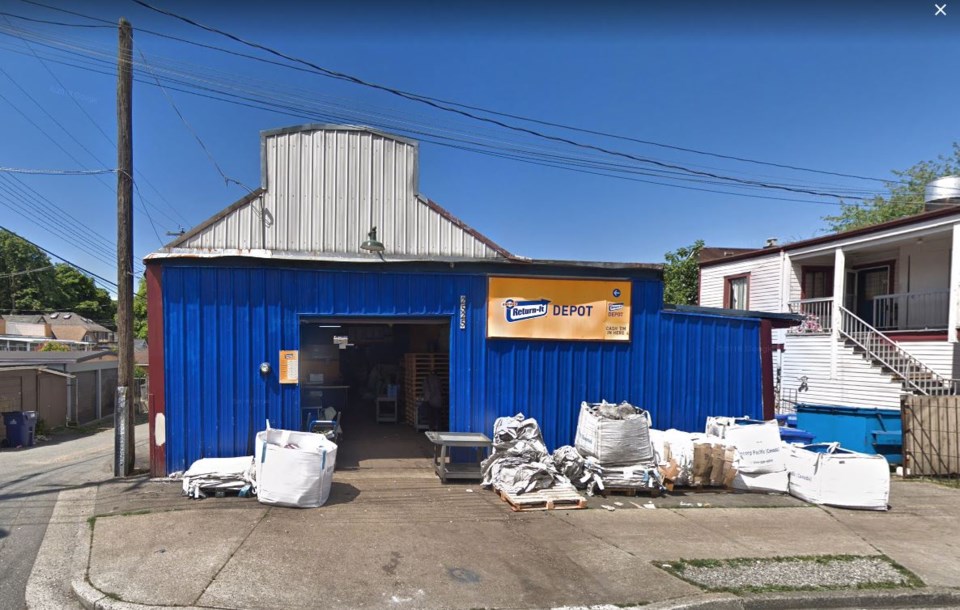 Several speakers and letter writers also highlighted the critical role the bottle depot plays for vulnerable people in the neighbourhood.
Councillors were sympathetic to their feedback and the business owner's concerns.
Although council's power to see that Lee's business has somewhere to move to is limited, city manager Sadhu Johnston said he thought there was more that could be done to assist Lee in looking at the types of locations bottle depots can go into, and that he'd also talked to the Port Living representative who is "willing to engage with the tenant to see if they can fit him in" to the development.
Swanson then successfully proposed an amendment to the motion, directing staff and the applicant to "explore all possibilities to relocate the depot in the development or in the neighbourhood."
(The city's communication department told the Courier on May 17 that staff have already been in contact with Lee "to better understand the business operation to help toward facilitating its relocation.")
Sarah Lindsay, a renter at the Connacher Residence, runs a small business but is on disability assistance, which limits how much she can earn on top of her government cheque. She spoke at the hearing, and expressed support for the Return-It depot while adding that she's in favour of preserving heritage, "but what I'm opposed to is giving subsidies to developers to evict long-term, marginalized people from their rental homes so we can have yet another unaffordable condo development."
Lindsay argued that the people being evicted, most of whom pay under $1,000 a month for rent, can't afford current rental rates elsewhere and could end up homeless.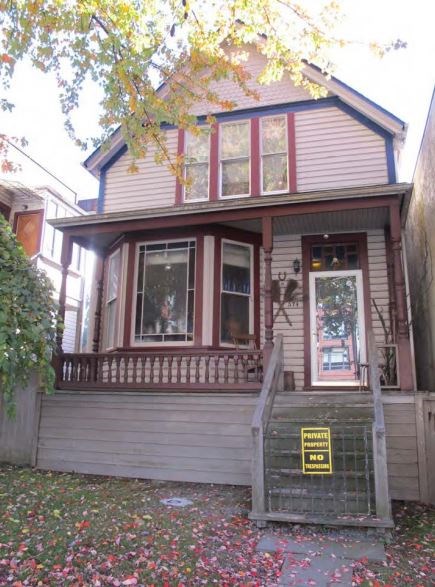 A tenant relocation plan is in place to help residential tenants find alternate housing. There are 10 units on the site. Only nine were eligible for the plan at the time of the development permit application, but the applicant is providing assistance to tenants in all 10 units. It includes compensation based on length of tenancy, moving expenses, and assistance in finding a new rental. 
But at the public hearing, Lindsay said help through the Tenant Relocation Program isn't sufficient given the high cost of rentals in Vancouver.
"I'm all for preserving character buildings, but the character of Mount Pleasant is more than just the buildings. It is the residents and the community — the very people that are being displaced and are now homeless and sleeping in doorways," she said.
"Vancouver is beginning to look like this dystopian nightmare with these unaffordable retail spaces sitting empty everywhere."
Swanson called speakers at the hearing "eloquent."
"I think that you show what real heritage is — real heritage that includes real humans, that doesn't just include houses," she said. "This project is a perversion of heritage. It also shows what's wrong with all the rezoning policies that this council inherited. It shows we need rental housing zoning."
"…I'm going to argue that heritage includes humans and you can't only preserve a building and have heritage. You have to deal with what does the building stand for, what does it serve, who does it serve."
Swanson also pointed out how few options there are for the city's low-income residents.
"This council has approved exactly zero units that people who are being evicted from this place can afford. Zero. In six months. We've got to get a handle on this folks and this is not the way to do it."
In public hearings, however, councillors are required to assess projects based on current policy.
Green Party Coun. Adriane Carr said there's no doubt the development proposal meets it.
"It's frustrating when you realize it's meeting the policies but the policies are inadequate to protect the residents and the businesses that really make the community," she said.
While Carr agreed that heritage is not just buildings, but includes businesses and people, she added, "but it is good to be retaining some of the buildings that give character to our neighbourhoods rather than sameness in new development."
IMAGES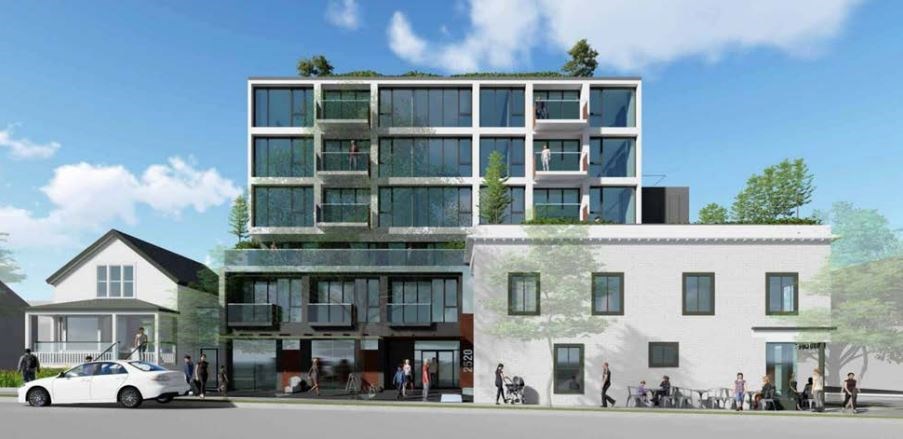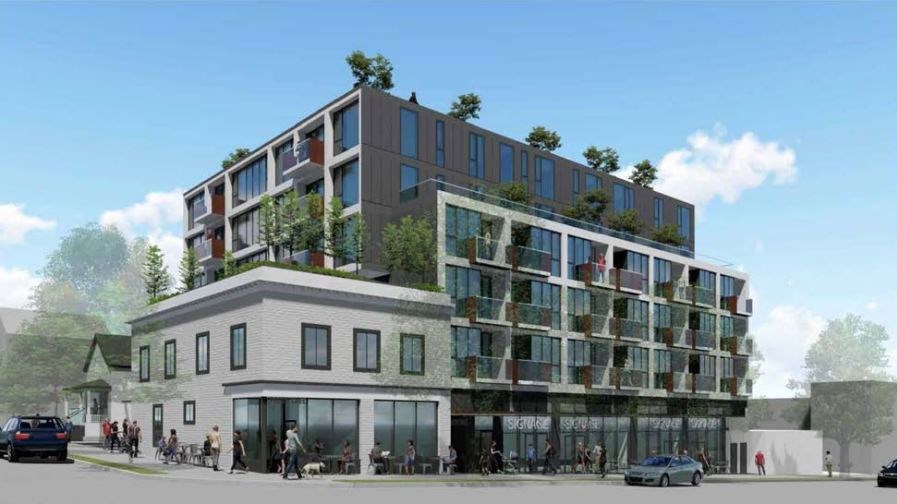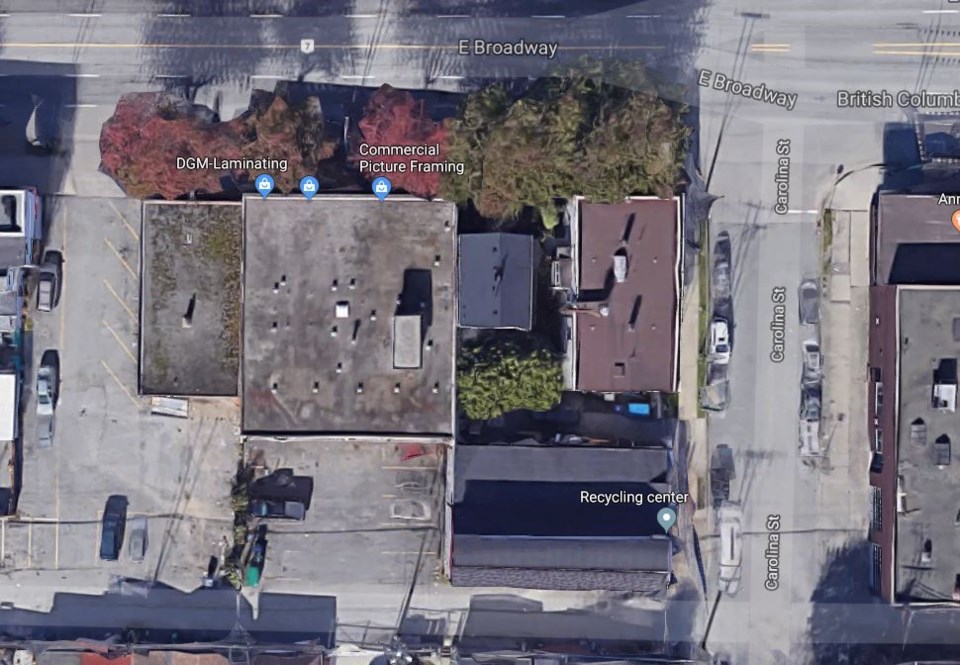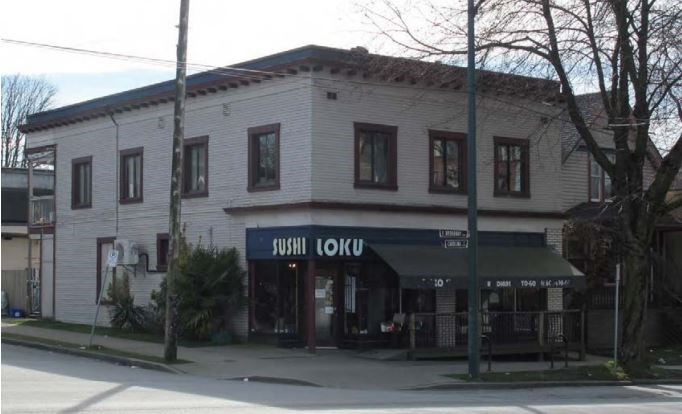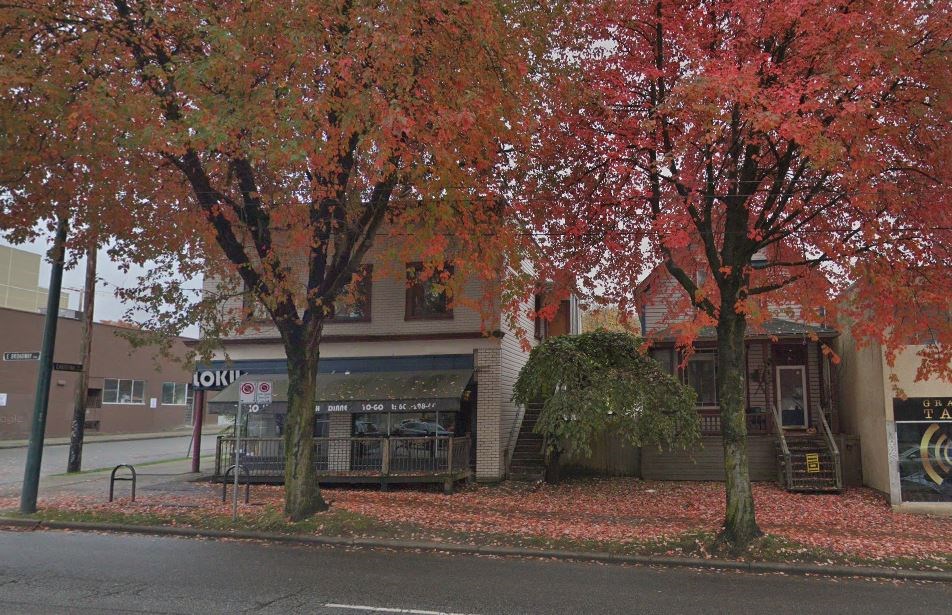 noconnor@vancourier.com     
@naoibh