If you were to imagine a house where the late, not-so-great Rob Ford lived, you might think of a brash suburban McMansion with lots of gold fixtures and marble bathrooms, right? Yeah, us too.
So a peek at the listings photos of the notorious former Toronto mayor's home, currently standing empty, is a bit of a letdown. The property, in a fairly desirable neighbourhood in Etobicoke, between Toronto and Mississauga, was listed on the MLS at $2,499,000 this week, with the suggestion that the buyer tears down the house and builds a new one.
From the outside, it's a very modest bungalow with a basement, on a pie-shaped lot surrounded by a park on two sides, which leads down to the Humber River. The eagle-eyed among you will have seen the home in the background of press conferences that the shamed politician held outside during his scandalous career.
Inside, the main floor is perfectly livable (aside from those swirling Artex ceilings), with a decent-sized living/dining space, and medium-sized kitchen with breakfast nook, and three average, boxy bedrooms.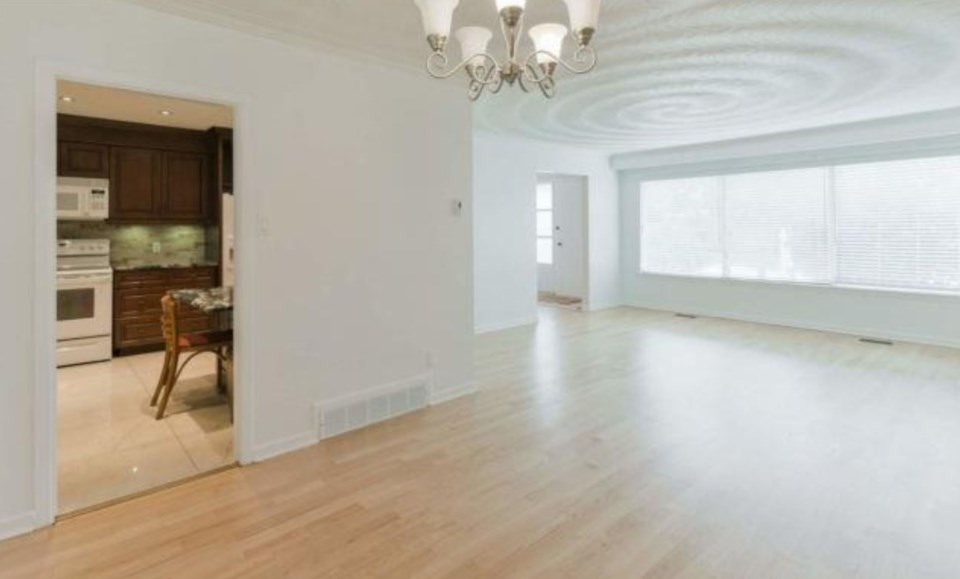 It's on the lower floor, in the shabby recreation room with stained-looking carpet and brick fireplace, where we can imagine some pretty, ahem, interesting parties taking place. There's also a large, unfinished laundry/storage room.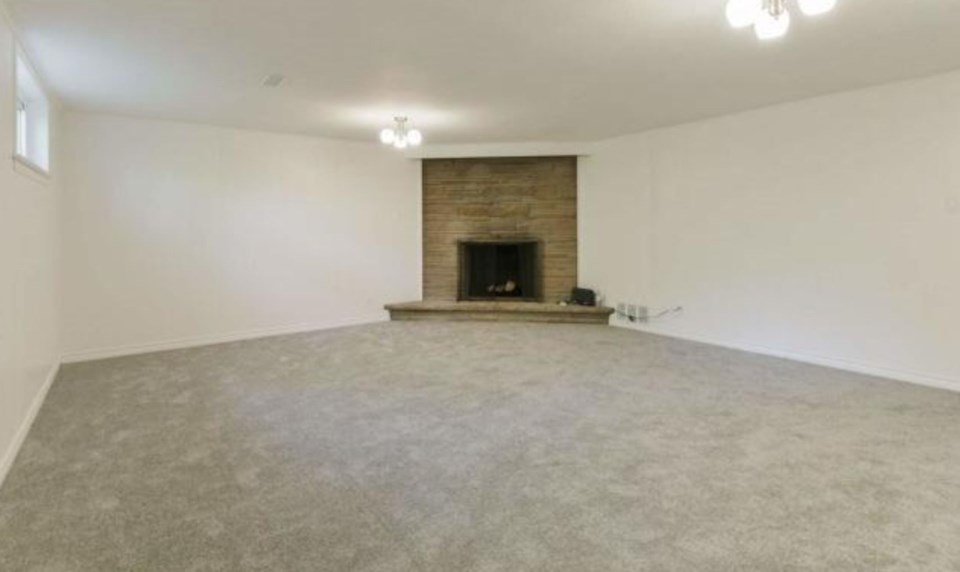 Out back, the deck is positively ghetto and looks like it's about to fall down. Still, the lot backs onto a park and green space, so that's a bonus.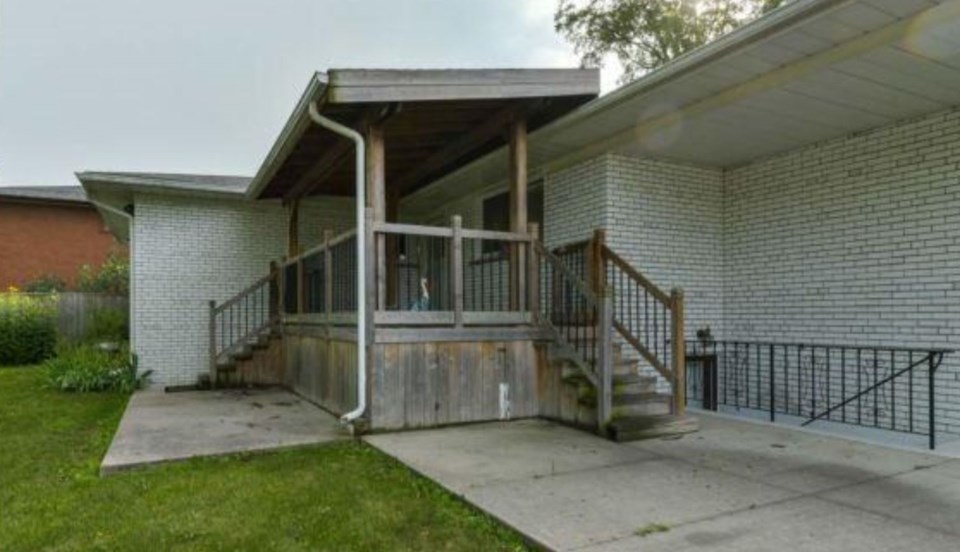 The listing description describes the property as "a signature address – when only the best will do." Presumably this refers to the lot and its potential, rather than the existing house…
Check out more images of this listing, below.