Do you dream of a grand Tudor-Style house, a contemporary infinity pool with Gulf Island views, and your own woodland park with a lake and putting greens?
It can all be yours – for $38 million.
This six-bedroom, eight-bathroom 10,595 sq.ft. house in Southlands is currently the most expensive house in Vancouver's real estate market.
The Gable's 4.25-acre lot is also the largest for sale right now.
Built in 1929 for the president of BC Electric, the home has recently been spectacularly renovated by Marino General Contracting, which is up for four awards for the project in the upcoming Georgie Awards sponsored by the Canadian Home Builders' Association of British Columbia.
For more Vancouver real estate news go to REW.ca.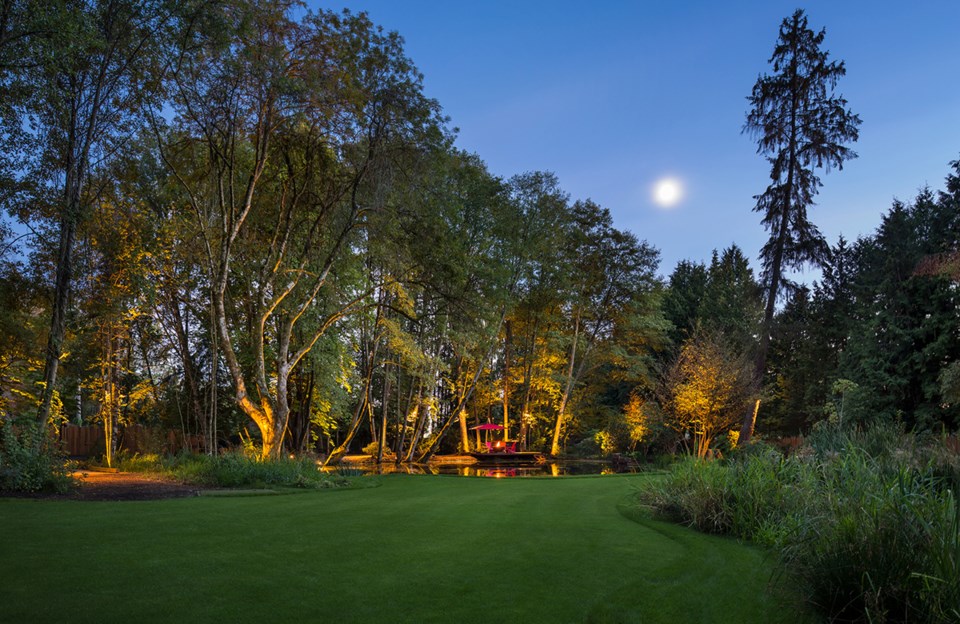 After dinner stroll down to your private lake... - Marino General Contracting